A revised rendering of a proposed synagogue at the corner Mason St and Havemeyer Place was presented to the Historic District Commission on Wednesday.
Attorney Tom Heagney listed changes to the design made since July when the proposal was first presented to the commission.
He said his client had incorporated feedback, including making the entrance more welcoming, making it look "less like the Guggenheim," making it more rectangular, making it more traditional, making it less contemporary, and making it more related to adjacent buildings in order "to protect the integrity of the historic district."
Heagney said architect Rich Granoff had gone "back to the drawing board" to "address symmetries" and incorporate the commission's feedback.
Granoff talked at length about symmetries and asymmetries of the neighboring historic buildings including the fire house, which was recently rebuilt in its original art deco style, the Armory, the former Wells Fargo building (originally built in 1922 as a Masonic Temple) and the Town Hall Annex (originally Greenwich High School, now HATG housing).
He said that with the revisions, a corner of the building adjacent to Weber Fine Art has been pulled back a bit to create a pocket park and orient the building slightly toward Greenwich Ave.
"My clients want people to walk down Greenwich Avenue and say, 'Wow there's a new synagogue,'" Granoff said. "We moved the entry from the corner partly because of your comments on the corner entry being problematic. We decided the entrance on Havemeyer (instead of Mason St) made more sense, so that when you walk down Greenwich Ave it will be visible."
Granoff said it had been a challenge to reconcile the HDC's July criticisms of the proposed synagogue as "too modern" considering they had previously approved the design of Richards.
"You said I should look closer at the historic district," he said, adding that he had, and noted the buildings all stand on their own, including the proposed synagogue. "They're not infill, as opposed to Greenwich Avenue. They're mostly free standing buildings."
"Scale is very important. You said it looked out of scale, too big," Granoff continued, adding that he had studied the scale of buildings in the area and that the fire department was out of scale.
"What we propose is more traditional architecture," Granoff said. For example, he said the design, which still utilizes yellow Jerusalem stone, now incorporates 2 ft x 4 ft panels which are larger panels than the first iteration. "We don't want them too big to look like the fire station."
---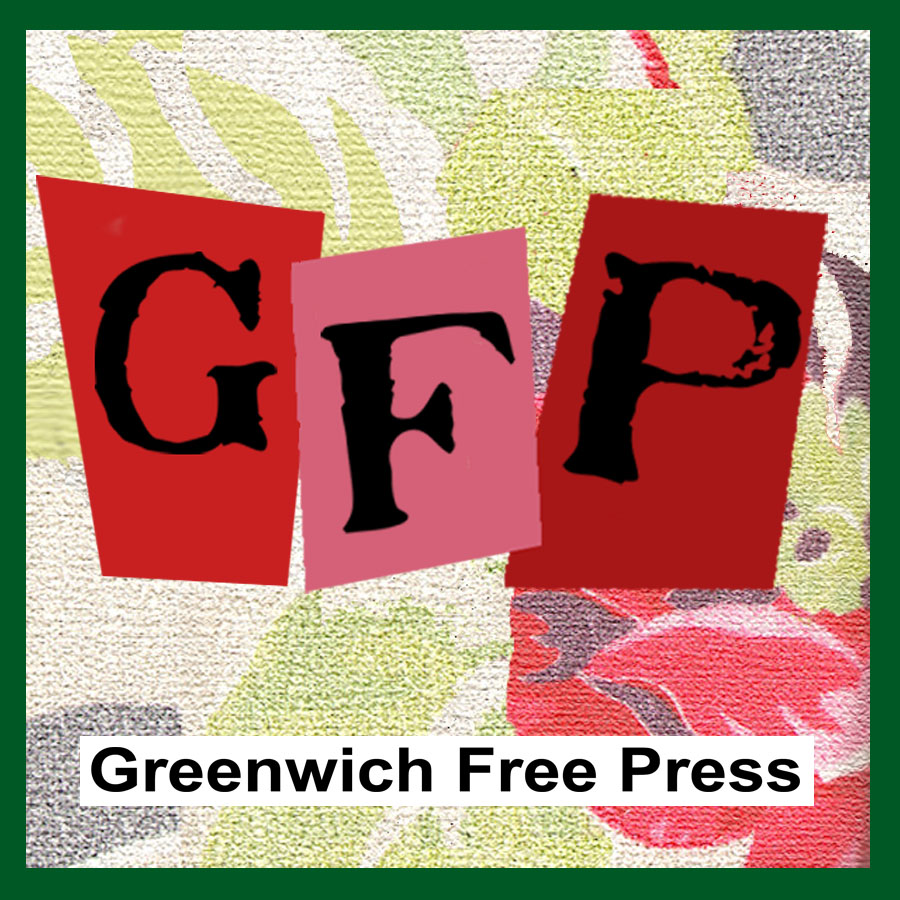 Subscribe to the daily Greenwich Free Press newsletter.
We'll never subscribe you without your permission.
---
Also he said the new design breaks down the mass of the building by setting back the third story and creating a roof deck as part of the teen center.
When commissioners bristled at the idea of a teen center with access to a roof deck, HDC chair Stephen Bishop said that matter would later be addressed by the Planning & Zoning commission.
"A comment was to integrate religious iconography," Granoff continued. "We've done it above the new entrance over a large stained glass window."
Granoff explained that the preschool would be on the ground floor, and have a separate entrance on the side of driveway between the Armory and the synagogue. Maryashie Deren, Rabbi Deren's wife, said the preschool will accommodate 55 children.
Another change since the first rendition is that the worship space is now recessive.
"You can still see it and know something is going on, but it's not in the foreground," Granoff said.
Summing up the changes made in response to the HDC's feedback that the building was imposing, Granoff emphasized that the third floor had been pulled back and the pocket park created.  
Granoff, who earlier in the meeting had received glowing praise for plans to convert office space to residential units in three buildings at The Mill in Glenville, looked surprised at the commission's negative response to his revisions.
"What is so traditional about this design?" asked Darius Toraby, a member of the HDC who runs Darius Toraby Architects in New York City. "I don't see anything traditional about this design. This is devoid of style. This is an innocuous building."
"Wow, that's harsh," Granoff replied. "You're a licensed architect? Yes, I guess a long time ago."
"You have a symmetrical facade and a portico at the entry with columns," Granoff said. "It's pretty traditional. I'm not designing a neoclassical building. I hope you're not directing me to do that."
"I just don't find it attractive. It's so massive that it's going to stand out like a sore thumb," said Stephen Bishop, the HDC chair. "All the other buildings on the other three corners are set way back."
"We don't have the luxury of setting it back further," Granoff replied. "We are trying to put in a lot of stuff in this. You're out of your purview here," he continued, adding that height, FAR and setback are regulated through P&Z.
"We've consciously broken down the volume to make it in context. As opposed to the fire department, which is almost four stories of straight up wall. But you don't think that's too massive?" Mr. Granoff asked Mr. Bishop.
Mr. Bishop pointed out that the fire station is set back from Havemeyer Place, and is set further back than the fire station it replaced.
"We don't have the option of setting back further," Granoff said. "I have eight preschool classes on the first floor."
"All of the buildings give the perception of horizontal," commented commission member Martin Kagan. "This building gives you the perception of being vertical."
"The front entrance juts out, and feels a bit invasive," said commission member Serena Bechtel. "The columns make me uneasy….Though I like how you created a step back and added green space. It's a shame you couldn't do that on Mason Street."
"I don't like it. I don't find it attractive," Mr. Bishop concluded.
And, unlike the July HDC meeting, this time neighbors attended the meeting, and they were invited to voice their opinions.
"We thought you were our voice," said Linda Hannett, a 38 year Greenwich homeowner. Hannett said she'd been involved in the movement behind preserving the character and charm of the town in the 1980s.
"We could see things beginning to change. We felt it was important to protect the charm of Greenwich Avenue and the streets that came off it," she said. "With the formation of HDC I didn't think we'd have to worry. My concern is based more in that we have a historic place that is supposed to be protected in the Armory. It was protected for a reason."
Rose Nichols who has lived in Town since 1982 said she was surprised that "the shed" could be torn down.
"What people are put through just to put  on a little deck in the back," Hannett said. "I want to go on record. The next time someone wants to demolish part of a building, they'll point to this."
Mr. Granoff, who said he worked on renovation of the shed a few years ago said it had been an addition to the original Armory. "The shed was added later. It's not so pretty."
The neighbors said they thought there was a legal protection for the Armory.
"It's not protected – the shed or the Armory itself can be torn down," Heagney said.
HDC chair Mr. Bishop explained to the residents that there is no protection for the Armory and the owners could tear it down if they wanted to. He said it's on the National Register, but not a historic district.
"It's not a historic district under Connecticut law. …It's on the National Register which doesn't mean a lot. They can tear it down. And part of the trade-off here is they are going to save the front part of the Armory, they agreed it will be saved in perpetuity. But they can tear it down tomorrow. They are agreeing they are going to save the front part of the Armory in exchange for getting benefits here on historic overlay. It's a trade off. I'm not saying I'm in favor of it, but there is no protection on the Armory right now. It's not a local historic district. They could tear it down. If this is passed they won't be able to tear off the front part." – Stephen Bishop, chair of Historic District Commission
Granoff and Heagney explained that what they seek to preserve would be 6,000 sq ft of the original Armory, not just its façade, which had been the case in a proposal several years earlier.
They said that the Nitkins, who are selling the rights to Chabad to build the synagogue in place of the shed and parking lot, will keep the 6,000 sq ft of the Armory and maintain their offices there.
Mr. Heagney said the Armory will remain on the Town's tax rolls, but the Chabad Synagogue will not be on the tax rolls.
He said the parking garage, which would be shared among the Greenwich Financial Center, Armory and synagogue, may or may not be on the tax rolls and that that would be negotiated with the assessor's office.
Mr. Bishop explained to the residents that the applicant is offering to save the Armory in exchange for HDC's recommendation of the overall plan. He said, from there, if Planning & Zoning approves the plan, the preserved part of the Armory would be protected in perpetuity in exchange for the zoning benefits.
"Wow, a veiled threat," Ms. Hannett said.
Rabbi Yosi Deren of Chabad addressed the commissioners, saying he was confused about what would make the proposed building "traditional."
"What are we meant to aspire towards?" he asked.
"I don't know. Honestly, I'm not happy with what's there. I doesn't fit. It's out of character with the Town, location and other buildings," Mr. Toraby said.
"The mass is too big and we haven't even gotten into the stone. I'm not sure what direction to give you," Toraby continued. "This is such an important spot, such an important building. It's got to be something that is a great piece of architecture. I don't mean to be offensive," he said to Granoff. "I think it needs a lot more work. I wish the mass would be reduced and pull it back from both streets."
"Where is the character of this building? Where does it say, 'I belong in Greenwich.' You have different components of design juxtaposed and made symmetrical and you say it's good architecture," Toraby added. "It doesn't belong to Havemeyer and Mason Street."
"You're saying there is continuity to these six (neighboring buildings) architecturally? There is zero continuity," Granoff retorted. "I design for context. There's six six beautiful buildings and I'm trying to create a seventh. You call yourself an architect?" he said to Mr. Toraby.
Granoff said the design had been vetted with the Chabad community. "Everybody loves it," he said.
"You're not an architect," Granoff said to Mr. Bishop. "You don't even have the capacity to give me feedback."
"Aris, you're an architect and I haven't heard anything from you," Granoff said to Aris Crist. "There's a lot of money on the line. All I'm hearing is, 'I don't like it.' You're being unprofessional here. We need guidance."
The application was left open.
See also:
Chabad Lubavitch Seeks to Demolish Part of Historic Armory for Synagogue (July 2018)