An application from Benedict Court Development Company, LLC, registered to Greenwich native Joseph A. Tranfo, his father Joseph C. Tranfo and his wife Jane Tranfo, came before the Greenwich Planning and Zoning commission on Tuesday.
The application focused on proposed text changes to the Central Greenwich Impact Overlay Zone (CGIO).
If that zone sounds unfamiliar, it may because it exists on maps of downtown, but its regulations, created in 1982, were never fully fleshed out.
The proposed new regulation would add incentive-based zoning features to the CGIO, and, if the Tranfos have their way, a 70 unit residential development spread over three buildings of varying heights (a 4-story, a 5-story and a 6-story), and amenities including two underground levels of parking. About a dozen units would be "affordable."
The development would take the place of several turn of century houses and former carriage houses on Benedict Place and Benedict Court.
Typically, with LLCs, hired attorneys and experts make presentations to the Planning & Zoning commission.
However, Mr. Tranfo did much of the presenting himself.
He said that over the years, he has bought 11 out of 13 properties on Benedict Court and Benedict Place, including one vacant lot.
Most of the properties are currently being used for office space, but a few are residential.
The presentation, which will likely be the first of many if the Town collaborates with the applicant, was better received than during the previous day's briefing session. At that point, the commissioners only had the proposed text amendment on paper.
Invitation to Developers to Crack into Greenwich?
During Monday's briefing session, commissioner Macri referred to "red flags popping up everywhere."
Commissioner Yeskey was also wary on Monday, saying, "Greenwich really hasn't had a major redevelopment over the last 40 years. That's why everybody wants to develop here. …We don't want Westchester urbanization."
Richard Maitland, chair of the commission, said White Plains started with a redevelopment close to their train station, then added a mall and, later, a Searsand office buildings. "It started as simple and then multiplied," Maitland warned on Monday.
Possible Win-Win
Yet on Tuesday night, when the commissioners heard the applicant talk about redevelopment through incentive-based zoning, and how it aligns nicely with the Plan of Conservation and Development (POCD), the proposal was better received.
Mr. Tranfo cited Heidi Brake Smith's 2011 Downtown Planning Committee Report, which noted the Town has a choice of improving public properties through taxpayer dollars or via private-public partnerships and incentives to developers.
Raised in Greenwich, Tranfo said he chose to stay in town to raise his four children. "In all those decades, we have never seen the Town in as precarious a situation as it is right now," he said. "The chaos in Hartford is well known, and almost certainly will be resolved by higher taxes and lesser services."
"The financial services industry – hedge funds, on which the town has relied heavily for the last 20 years – are shrinking and moving south," he continued. "Lastly, we have the ongoing devastation of the retail experience by Amazon and its online compatriots."
Tranfo said the departure of Ralph Lauren was a blow to the Avenue, where there are upwards of 20 empty storefronts. He said he anticipates a revaluation of the properties on the Avenue, which in turn, will diminish revenues to the town.
He said that in an era of flat or declining property tax revenues, the idea that the Town of Greenwich will make progress on the POCD goals through tax payer dollars is unlikely.
"We see our submitted text amendment as a way for you to adopt an incentive based zoning system and use your power to regulate and encourage public-private partnerships to achieve any number of public benefits for Greenwich." – Joseph Tranfo
Tranfo said some of the possible public benefits from incentive based zoning include affordable and moderate income housing, indoor meeting spaces, and public infrastructure improvements ranging from storm drains and sanitary sewers to intersections and the electric grid.
But the icing on Tranfo's cake came in the form of parking spaces, an indoor community space, a park and pedestrian connector between Greenwich Ave and underground public parking for 100 cars.
Tranfo said his development would increase parking for Greenwich Avenue, where parking for shoppers is limited and often taken up by shop workers.
He proposes to convert the municipal lot at the corner of Lewis and Benedict Place into a park, and replacing the 77 parking spots that would be lost with underground parking for 100 cars, which would be given to the town in an arrangement akin to an easement. (There would be a second underground level of parking dedicated to residents of his development.) Cars would enter the public parking via Lewis St. Residents of Tranfo's development would enter their parking level via Benedict Court.
Tranfo said there is a shortage of indoor meeting spaces and groups like the Greenwich International Film Festival, Retired Men's Association and Greenwich League of Women Voters have to scramble for locations for their events.
Further, Tranfo said replacing the "old, outdated buildings" he owns on Benedict Court and Benedict Place would result in new properties with higher tax revenues.
Tranfo said he had already met with leaders in town hall departments including Planning & Zoning, Dept of Public Works, Parks & Rec, Parking Services, and the Conservation Commission.
He said he had also met with hundreds of Greenwich residents, journalists, RTM members, elected officials and, importantly, with people at the adjacent St. Mary Church. The proposal tentatively includes replacement of the St. Mary driveway with a pedestrian connector between proposed public parking and Greenwich Ave. In return St. Mary Church would get a few deeded underground parking spaces.
During public comments, Peter Berg, of the RTM land use committee, spoke in favor of the project as a way to repopulate downtown, which roughly aligns to RTM district 1, and has declined precipitously.
Berg said that from 1960 to 2009, the downtown population dropped by 46%, while Greenwich's population stayed steady at about 60,000 since around 1970. Berg said the decline in population downtown reflected a sprawl to places like mid country and north Cos Cob over the years.
"The stores were no longer serving local residents, and started to serve non residents – from back country and other towns – and it all went upscale so that the middle class of Greenwich was no longer shopping on the Avenue," Berg said.
"We have got to find a way to repopulate downtown." – Peter Berg, RTM Land Use Committee
Worse yet, Berg said there are forecasts for the town's population to drop to 40,000 by 2040 as the population ages. He suggested that repopulating downtown might reverse sprawl, and downtown might regain some characteristics of a local village.
The commissioners had concerns that other developers would cobble properties together to achieve the one acre minimum required by CGIO, and follow suit.
Commissioner Andy Fox noted there are many lawsuits in Greenwich brought by developers who don't get their way.
Commissioner Macri said there are many developers with tremendous resources who could quickly buy properties to be cobbled together.
Attorney Ted O'Hanlan said the P&Z commission could retain discretion over what they approve, and that proposed benefits and incentives would need to be serious, meaningful and substantive.
"They have to offer something the town wants and needs," O'Hanlan said.
"What this is intended to do, from a legal standpoint, is tie in a collaborative process that gives you discretion and latitude in determining what is best for the town. There is no trigger or 'as of right.' It's intended for the serious developer and serious plan that's better than what the underlying zone contemplates. – attorney Ted O'Hanlan of Robinson & Cole

The commissioners also noted that they are just one point of approval. The development would need to go through the Municipal Improvement process, which would require a vote of the RTM. Also a traffic study will be required.
Architect Mark Sardegna, of Elkus-Manfredi Architects, said the goal is to improve the public ground to make it a better place for pedestrians and residents. He said people are shopping with their thumbs, not their feet, which is changing the fabric of main streets across the country.
There was also concern about the size of the buildings', their heights and preservation of community character. Mr. Fox noted that nearby, on Milbank Avenue, the commission has had to confront precisely that.
"We went to make sure we're keeping the character and not turn it into too much of an urban area," Fox said.
"Understanding the scope of this zoning amendment, it's almost setting the stage for a significant suburban redevelopment," Mr. Macri said. "We're providing for very large scale buildings."
Anne Young of the Historic District Commission asked that the her group, along with the Architectural Review Committee, be included in the advisory review of building designs for compatibility with historic and architectural heritage.
Around 10:00pm, the item was left open and the applicant was assigned significant homework, including a search through the CGIO zone to see if there are any other parcels today that might benefit from this regulation change. Also, the applicant will seek case studies of incentivize based zoning from similar sized towns.
---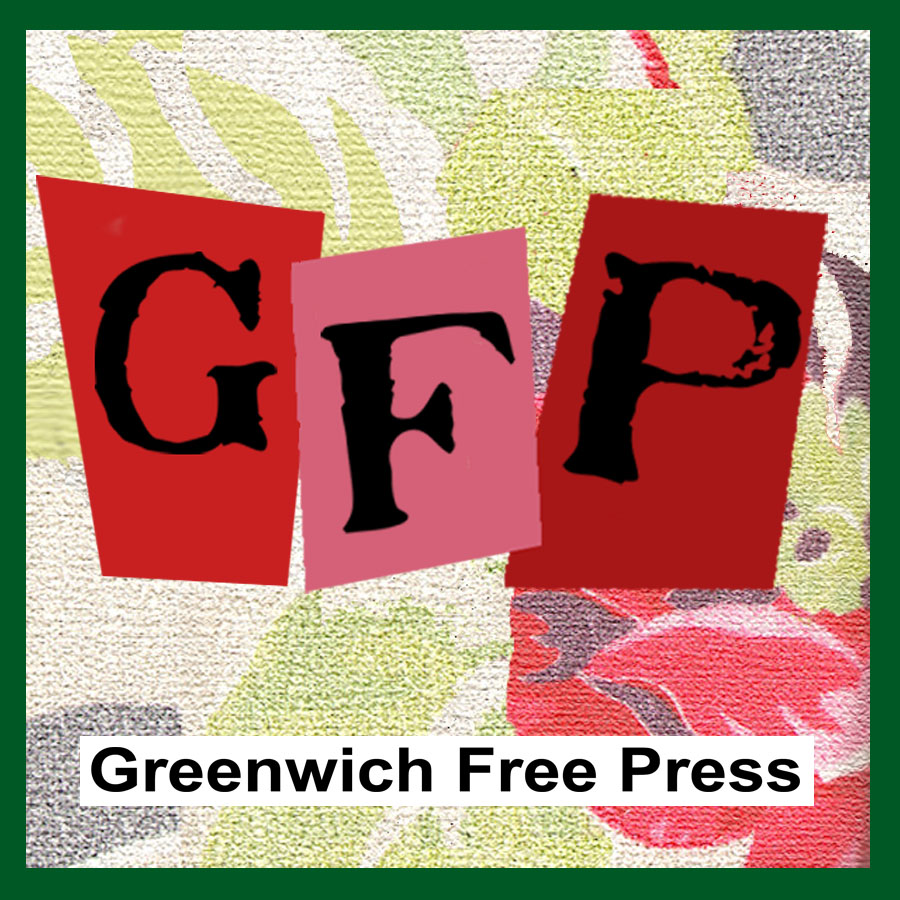 Email news tips to Greenwich Free Press editor [email protected]
Like us on Facebook
Twitter @GWCHFreePress
Subscribe to the daily Greenwich Free Press newsletter.