With a vote on a text amendment by the Planning and Zoning commission on Tuesday, some of the dozens of empty storefronts on Greenwich Avenue could potentially be occupied by restaurants.
On Tuesday, item # 10 on the agenda was a text amendment to section 6-194  that would eliminate the minimum distance between establishments that serve alcohol in two zones:  the Central Greenwich Business Retail zone, which is mainly Greenwich Avenue, and the Central Greenwich Business zone, which is just on the outside of the Ave. 
The commission voted to approve the removal of the restrictions. One had a minimum distance of 1,000 feet between establishments and the other required a minimum distance of 400 feet.
With the text amendment, if there is a restaurant on or near Greenwich Avenue, there is no rule stopping another restaurant opening close by. (Prior to this proposal, the commission had already removed the distance separations from General Business Zone and the Local Business Zone. In 2014 they also voted to eliminate the distance separation between liquor stores.)
The commission acknowledged that because of changing retail trends, brick and mortar retail on Greenwich Avenue is less marketable than it once was.
On Tuesday, P&Z director Katie DeLuca said one way to counter the trend is to add "experiential retail."
"We've talked to brokers who say that sometimes that requires alcohol," DeLuca continued, adding that a concern the department had was whether there was adequate parking for additional restaurants.
Toward that end, the town hired a consultant, Fitzgerald and Halliday out of Hartford, whose research indicated there is adequate parking for additional ground floor restaurants.
The commission acknowledged that there are some second floor restaurants with liquor that are grandfathered in as exceptions – Back 40 kitchen (previously the Indian restaurant Chola), and Douro Restaurant & Bar (previously Morello).
The consultant recommended maintaining the prohibition on the second floor restaurants.
Commissioner Alban said P&Z received a written comment noting that after the distance separation was eliminated in the Local Business Retail (LBR), no new restaurants opened.
Mr. Fox pointed out that Le fat Poodle on Arcadia Road in Old Greenwich started serving liquor instead of just beer and wine.
Ms. DeLuca said that the Western Connecticut Council of Governments (WestCOG) foresaw no municipal issues with the change.
"Several towns have eliminated the distance requirements and said it's been nothing but positive for their downtowns," she said.
Local attorney John Tesei, who was in the room for a different application, said that one of the reasons Greenwich is not seeing changes in the zones where distance separations were struck down is due to parking issues.
"There aren't that many restaurants with that many seats, you need at least 20 seats and 400 sq ft to quality for a liquor license," he said. "There are a lot of landlords who just won't have a restaurant as a tenant. But it's important to have the chance. It's a good step in the right direction."
Meals and Liquor at Bow Tie Criterion Cinemas?
Attorney Bruce Cohen, representing Greenwich Plaza, which includes a strip of retail establishments and the Bow Tie Criterion Cinemas on the north side of the railroad tracks, said his client feels the entire retail strip is in need of upgrading.
Mr. Cohen said Bow Tie wants to possibly move the theater to the second floor, obtain a café permit with the condition that there is no seating at the bar (not a restaurant permit), and serve both meals and liquor.
"My clients have been working on an upgrading plan for some time," Mr. Cohen said. "A key component is upgrading the theater."
Cohen said Bow Tie has two upgraded theaters in Norwalk that serve liquor and food. For example, the renovated South Norwalk Bow Tie has a full bar and café with many meal options. 
Cohen said the state of Connecticut has treated cafe permits for Bow Tie's theaters differently than regular cafe permits.
"There is no bar seating in the theater. That is the big difference in between what we may be thinking of as a cafe and a theater cafe," Cohen said. "It's tied in to the degree of which food service is provided. For a restaurant to be permitted, there must be a degree of hot meals provided. For a cafe permit, they must offer food service, but it may be sandwiches or salads."
"The chief condition I'm aware of is you may not belly up to the bar. In other words, the bar is for service," Cohen said.
Cohen said the new P&Z text amendment would do nothing to move forward Bow Tie's plans. Further, he warned that if Bow Tie is not permitted to do the type of upgrading they would like, "that would prevent the landlord, Greenwich Plaza, from upgrading."
Mr. Maitland said a letter P&Z received from Bow Tie said they were planning "reserved luxury reclining seating in all auditoriums, as well as theater service of elevated full meal food and liquor offerings."
Mr. Maitland added, "The letter led me to believe  it was going to be a restaurant with 'full meal service.'"
Mr. Maitland asked why the proposed meal service might not qualify as a restaurant.
Mr. Cohen replied that a restaurant permit requires a diversified selection of food, typically consumed using a knife and fork, and that the only kind of permit the state liquor commission has allowed Bow Tie is a cafe permit.
Mr. Maitland said he didn't think P&Z could incorporate any condition on a decision without going back to WestCOG.
"You should find out what the language is with a café with conditions, and talk about the unintended consequences about opening up a café with conditions," he advised Mr. Cohen.
"We need to go back to WestCOG and find out the limitations of café permits. That's another entire study, not germane to what we're trying to do here," Mr. Maitland said, noting that the text amendment concerned restaurants, not cafés.
Mr. Cohen acknowledged that Bow Tie's operations in Norwalk do not have cooking kitchens, just warming kitchens, which do not qualify the establishment as a restaurant.
"Looking at the menu you provided, you're real close to what we consider a restaurant," commissioner Macri said. "We also have to address the idea of the theater being on the second floor."
The menu might be close to that of a restaurant, but there is a down side to Bow Tie having a restaurant permit.
Darrell Harvey, CEO of The Ashforth Company, which owns Greenwich Plaza said, "If they have a restaurant permit, you're not supposed to have children under 21 unaccompanied, which starts impacting whether they can come into the movies. It could effect the movie business."
"We can come back to this," commissioner Alban said.
Mr. Cohen said he'd confer with the state liquor commission.
The P&Z commission voted to approve the text amendment to strike down the distance separations.
The commission decided to defer any decisions about theaters and second floor locations to future, and do another study with a consultant first.
See also: (May 2015) P&Z Strikes Down More Distance Separation Rules for Greenwich Restaurant Liquor Licenses
(July 2016) P&Z Strikes Down Liquor Distance Separation Regs for Restaurants
(September 2014) 1,000 Ft Separation Rule for Package Stores Consigned to History
---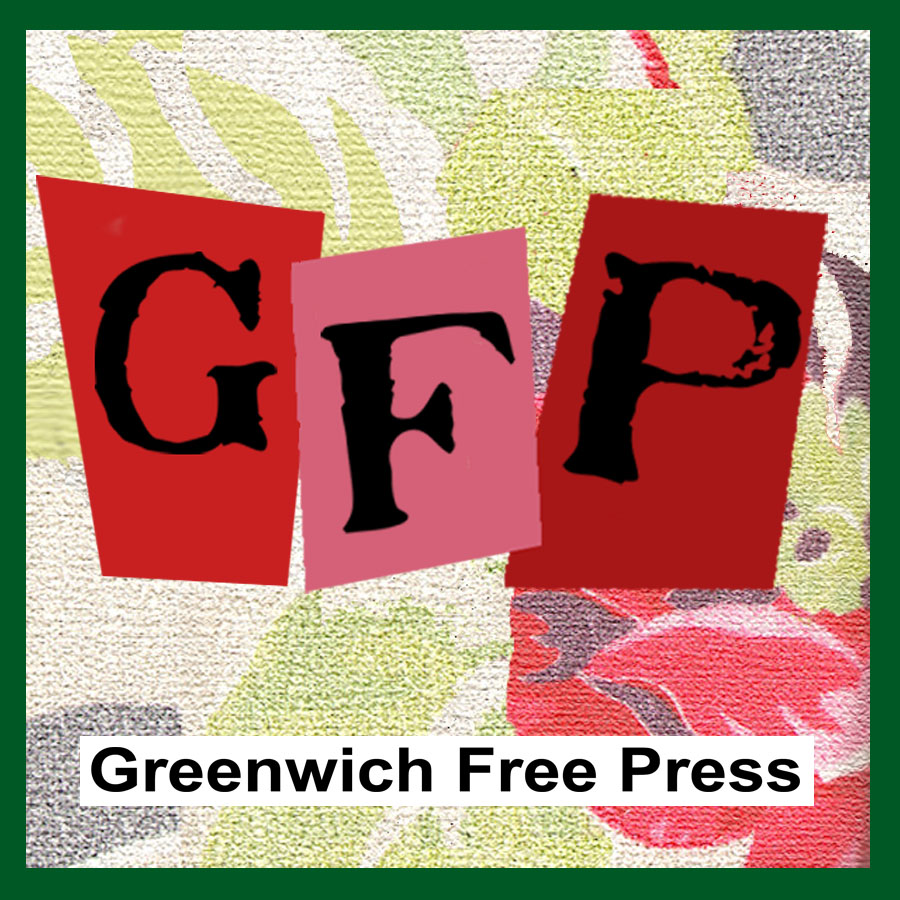 Email news tips to Greenwich Free Press editor [email protected]
Like us on Facebook
Twitter @GWCHFreePress
Subscribe to the daily Greenwich Free Press newsletter.