Katherine Du started writing for Greenwich Free Press during her sophomore year at Greenwich Academy. Before she even dreamed of her learner's permit, she was cranking out feature stories.
Her first piece was about learning to play chess as a young girl. The story led to a part in the local cable TV channel 79 program "Neighbors" as well as an after school enrichment program job teaching chess for Kids Corner.
Katherine is a member of the First Selectman's Youth Commission, where she works closely with Jenny Byxbee. Over the course of the year, Katherine was able to write about the value of Safe Rides, and was there to celebrate when the Jr. League presented a check for $5,000 toward resurrecting the defunct program.
Most recently Katherine wrote about forming a Safe Rides team for the upcoming school year. She reports that the day the feature ran, she was contacted by several students from local public and private high schools.
After traveling to Norwalk last March for Ginger Katz's talk to middle schoolers about the risks of drug use and, in particular, heroin, the drug that took the life of Katz's son Ian. Ginger Katz's program, The Courage to Speak, had an impact on Katherine.
Afterward, Katherine pitched the idea of a GFP series on risky teen behavior. Katherine interviewed a series of Greenwich professions including Sgt. Mark Zuccarrella, the Special Victims Section leader at the Greenwich Police Dept., who warned that getting caught with a fake ID is a felony. So if your kid says, 'Everyone has one. It's no big deal,' think again.
Katherine also interviewed Stephanie Paulmeno and Ingrid Gillespie of Communities 4 Action, about the controversial e-cigarette trend.
In her interview with Denise Qualey, the Managing Director of Crisis and Clinical Services at Kids in Crisis, Katherine elaborated on the value of conversations with children at home and at school about the dangers and pitfalls of risky behavior.
Kids in Crisis not only supplies professional counselors to the Greenwich Juvenile Review Board, but they also spearhead TeenTalk, a mental health program providing crisis counselors to Western and Central Middle Schools. "We do a lot of talking on our 24-hour hotline, with families we meet with, and in the schools we have TeenTalk," Qualey told Katherine.
Next, Katherine interviewed Jenny Byxbee, who not only co-chairs the Greenwich Juvenile Review Board (JRB) with Greenwich Police Sergeant Mark Zuccerella, but serves at the Greenwich Youth Services Coordinator at United Way, and is Katherine's advisor on the First Selectman's Youth Commission.
Katherine connected all the dots. After interviewing, Sergeant Zuccerella, she explored the JRB in an interview with Mrs. Byxbee.
"The JRB is the best kept secret in town. It's not a program we market or advertise," Byxbee told Katherine. Since its inception in 2006, the JRB has provided juveniles arrested in Greenwich for first time misdemeanors an alternative to juvenile court.
In an interview Greenwich Police Detective, Christy Girard, the Greenwich Police Department's liaison with the Greenwich private schools, Detective Girard's warnings resonated. The feature garnered dozens of Facebook likes and Tweets, which highlights the positive value of social media and in-the-moment communication. That said, Detective Girard's warned that the misuse of the same tools comes at a high price.
"Right now, there's a lot more filming going on than all parties involved know about, so when two kids hook up, they don't realize that one of them might be recording… or other people out there could also be recording," Detective Girard said to Katherine during the interview.
Katherine was able to spread Detective Girard's words of caution via her Greenwich Free Press byline. "If you have a phone and a tea party, you won't have a problem, but if you have a phone and alcohol, you'll have lots of problems," Girard told Katherine.
This summer, when multiple Greenwich missing teens dominated headlines, Katherine interviewed the Commissioner for the Dept. of Social Services, Alan Barry.
"Running away is faulty problem solving. When teenagers make a mistake, they should face up to it rather than run," Mr. Barry told Katherine. "They have to develop more constructive problem solving and coping skills, and it's on the parents to work with teens, to let them know it's okay to make a mistake as long as they own up to it."
Reflecting on her internship with Greenwich Free Press, Katherine said she'd learned that the people of Greenwich are passionate about their volunteer work in town and helping one another. "As I've captured these hyper-local, hyper-human stories through word and image, my editor's immediate feedback has been invaluable. I've learned to craft click-worthy headlines and write with precision, intent, and passion mirroring that which surrounds me," she said.
On a lighter note, Katherine covered several summer events in Greenwich that punctuate relaxing weekends. When Greenwich Free Press had an exclusive invitation to the newly opened Lugano Wine Bar & Salumeria in Old Greenwich, Katherine was instrumental.
In July she covered the opening of Sophia Ferraro's "Story Walk" in Babcock Preserve. The Story Walk was the culmination of Sophia's Girl Scout gold award project.
The gentle trail, paved in wood chips, with laminated pages of a picture book for children dispersed along the way, was a project a longtime in the making, and only a coincidence that the two classmates connected in the news realm.
The annual wiffleball tournament at Greenwich Polo Club was a good example.
Not only did Katherine arrive early to set up with Jenny Byxbee and Erin Montague. Twice.  (The first event was rained out, but the raindate was a charm), but she snagged dozens of photos and wrote up the feature.
On August 23rd, after returning from Scotland where she participated in the Fringe Festival with fellow thespians from Greenwich Academy in "Clickbait," Katherine jumped right back to work.
At the opening of the East Coast Open at Greenwich Polo Club, Katherine photographed the Audi polo team and chronicled the tradition of stomping the divots.
As summer winds down, Katherine is looking forward to serving as Editor-in-Chief of Greenwich Academy's Greenleaf yearbook as well as the the school's Science Times, which she co-founded.
Katherine is also set to work as Junior Editor for Greenwich Academy's literary magazine, Daedalus. And, following in the footsteps of GFP's summer 2014 intern, Allie Primak, Katherine will also be a junior editor at Greenwich Academy Press, the school's student newspaper. Outside of school, Katherine edits for Polyphony H.S., a national literary journal for high school writers.
Occasionally GFP takes on new interns. Email [email protected]
See also:
More by Katherine Du:
Katherine Du's Risky Teen Behavior Series:
---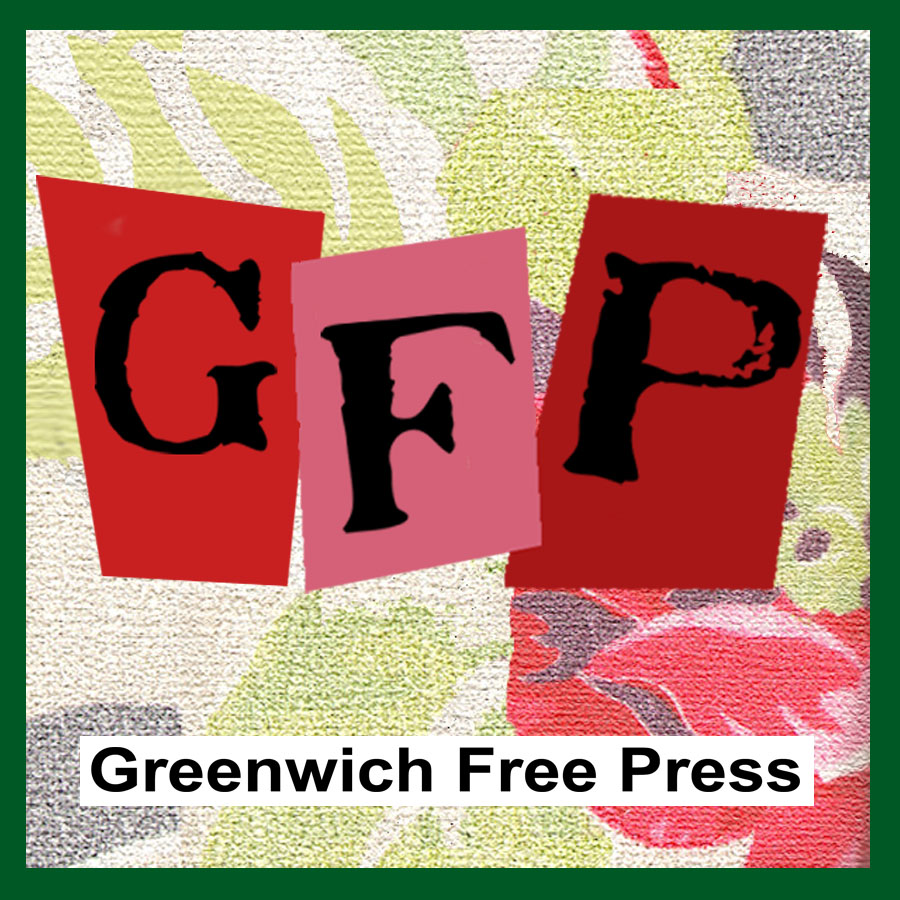 Email news tips to Greenwich Free Press editor [email protected]
Like us on Facebook
Twitter @GWCHFreePress