Babcock Preserve's latest family-friendly nature trail, a must-see StoryWalk*, is Greenwich Academy junior Sophia Ferraro's Girl Scout Gold Award project.
Cool, shady, and relatively bug-free before sunset, the half mile trail is a lovely weekend escape for families with young children as well as dogs on leashes. The StoryWalk is located on North Street, about a 1/3 mile north of Exit 31 off the Merritt Parkway, or two miles north of North Street School.
Studded with podiums displaying page by page of Sophia's picture book Charlie Takes a Walk, the StoryWalk targets children ages ten and under.
Charlie Takes a Walk, gorgeously penned and illustrated, teaches children to respect and cherish the environment by refraining from littering. Two of Sophia's fellow Greenwich Academy juniors, Kara Meacham and Renee Ong, completed the artwork.
Charlie, the protagonist, is black, while the picture book's supporting characters hail from a variety of cultures and backgrounds.
"I wanted this to be a diverse book. I want everybody to see themselves in this," said Sophia, whose mother and grandmother were also scouts.
In the scouting world, perseverance is paramount. When Sophia joined Girl Scouts as a Brownie in the second grade, her Troop 50231 stood 18 girls strong. Today, only five remain, and under 6% of all Girl Scouts earn the Gold Award, the highest achievement a Girl Scout can earn.
"To me, the Gold Award wraps up and solidifies all the values and skills we learn as Girl Scouts that we need to go out into the real world… I'm so glad I learned to persevere and push myself. This project has done wonders for my self-esteem and confidence. It's one of the best things I've ever experienced." -Sophia Ferraro, Senior Girl Scout
Girl Scout Gold Award projects must meet the Four Standards of Excellence: global, measurable, sustainable, and shareable. Each project addresses a community issue and inspires others to take action.
Conceived in 2014, Sophia's StoryWalk sprung from a newspaper article she read about stolen StoryWalk podiums in Vermont. With the help of her entire family, including her parents, brother, and "multitude of cousins, uncles, and aunts," Sophia bushwhacked a section of Babcock Preserve to make room for her storied nature trail.
The Deloitte Gold Award Mini Grant and the Parks and Recreation Department of Greenwich supported Sophia's initiative.
Using the QR Code where nature meets technology at the end of the trail, Sophia can survey how many people her project has impacted.
With an eye toward shareability, Sophia said her mentor Mrs. Posner, who she referred to as her "guiding star," suggested going beyond the press release and developing printed materials such as flyers.
At present, Sophia is preparing for her final interview with a panel of Girl Scout judges who will determine whether she has earned the Gold Award.
If and when Sophia is recognized in 2016 at a formal Girl Scout awards ceremony, the Girl Scouts Gold Award will be auspiciously celebrating its centennial.
From ripping out colossal boulders to communicating with Greenwich's Parks and Recreation Department to managing the minutest details of Charlie Takes a Walk, Sophia has spent over 100 hours immersed in this impressive project.
"I won't lie; it's been incredibly tough, and there were moments when I wanted to throw the whole thing in the river. But I'm so glad I stuck with it. It's been an unbelievable experience that has hugely changed my life… Girl Scouts has always been something I love. I would recommend it to anyone and everyone who has the time." -Sophia Ferraro, Senior Girl Scout
*The StoryWalk Project was originally created by Anne Ferguson of Montpelier, Vermont and developed in collaboration with the Vermont Bicycle & Pedestrian Coalition and the Kellogg-Hubbard Library.
---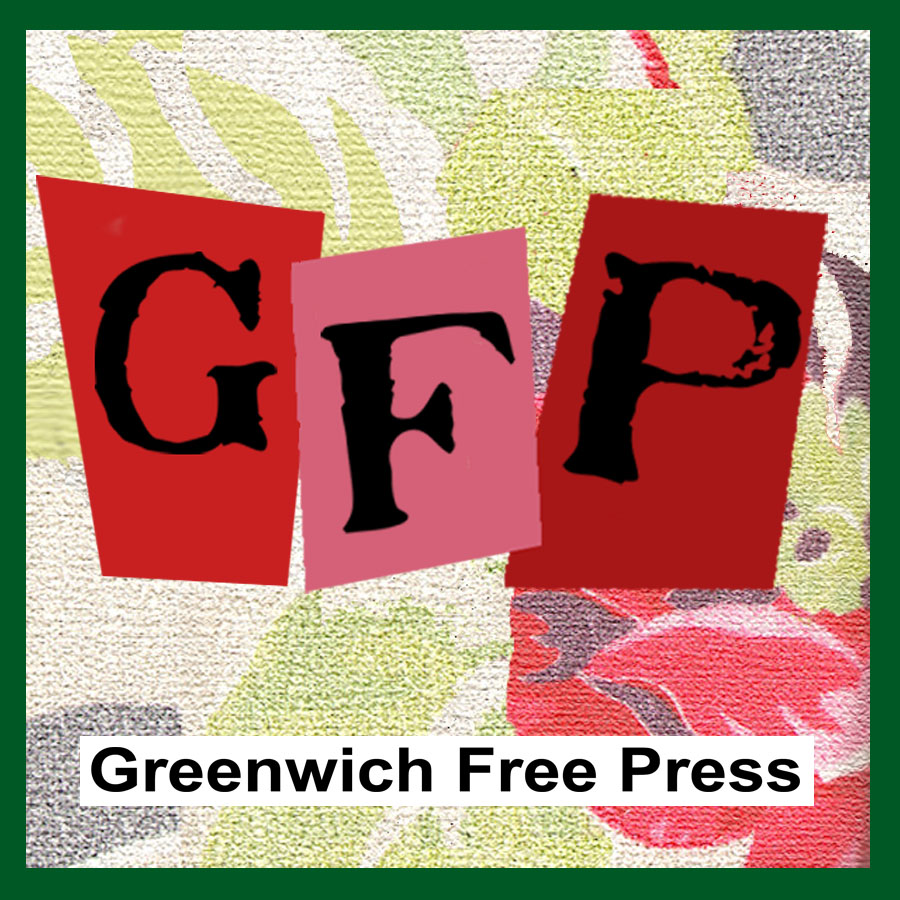 Email news tips to Greenwich Free Press editor [email protected]
Like us on Facebook
Twitter @GWCHFreePress