At Greenwich Free Press, we have a nimble team and the contributions of a talented, movitated student intern like Emma Daley add tons of value. Emma is a rising senior at Fairfield Warde High School who has strong connections to Greenwich, where her step-mother Jenny Lawton was the popular figure behind Arcadia Café in Old Greenwich, and Just Books next door.
Emma's credentials include stints as staff writer and online editor at Fairfield Warde's The Focus, where she will be Editor in Chief this fall! A versatile writer, she enjoys creative writing, she won an award at UConn for her original play "Rubbish" and writes copy for littleBits. Emma's family has six dogs — three are her dad's and three are her mom's — including a foster-fail, a cocker spaniel mix and a border collie mix. She also has one brother, a rising eighth grader.
Emma reached out seeking a work experience last spring, indicating she was itching to write. Since day one, she has been busy cranking out interesting Greenwich stories.
Her first piece featured a Needs Clearing House effort. She met Fred Camillo, Joe Kaliko and Mark Kordick, the trio behind the NCH donation of $2,000 to SquirrelWood Equine Sanctuary, which saves horses from slaughter.
"Show ponies, racehorses, draft horses—they're all ending up in slaughterhouses, but Greenwich charity makes generous donation to help make it stop," Emma wrote. Her piece garnered 204 Facebook likes. Not a bad start on your first day!
Not long after her first hit story, Emma interviewed Frances Kristoff on the eve of her 100th birthday at Fairview Nursing Home on King Street.
With the help of Bob Kristoff, one of the original "Byram Boys," Emma crafted a compelling feature on Frances who was born on the 4th of July in 1915.
The result was an original story that garnered thousands of page views and 285 Facebook likes, and lingered as the most popular story for over week.
In July, Emma and GFP editor checked out the new incarnation of Arcadia Café. Lunch at Le Fat Poodle, with its ink-stamped brown paper covered tables and outdoor seating area was pleasant after spending the morning interviewing Lisa Wysocki about the non-profit she founded with Suzanne Steinberg and Susan Mayonis.
Emma's feature on Fido Fixers explored the problem of the dog and cat overpopulation problem, which is particularly sharp in the south. Toward that end, Fido Fixers operates a trio of mobile low-cost spay-neuter clinics for animals in southern states. Fido Fixers  has altered 13,000 animals since 2013.
Recently, Emma traveled to Norwalk for a press conference on the city's purchase of 35 body cameras for their police force. In Greenwich, the police have been piloting body cameras in the traffic department.
In Norwalk, the Police anticipate that "The Hawthorne Effect" will result in people behaving better all around as a result of being filmed.
In Greenwich, the police department has a half dozen body cameras which are used by traffic enforcement, where there is frequent civilian contact.
As Greenwich heated up for the annual sidewalk sales days extravaganza, Emma also interviewed Greenwich Chamber of Commerce CEO Marcia O'Kane! Later in the week, she waded into the teeming sidewalks to interview shoppers and vendors, and capture the moment with photos.
See also:
Meet the Fantastic Five: GHS Interns Learn to Deliver News "In the Moment" at Greenwich Free Press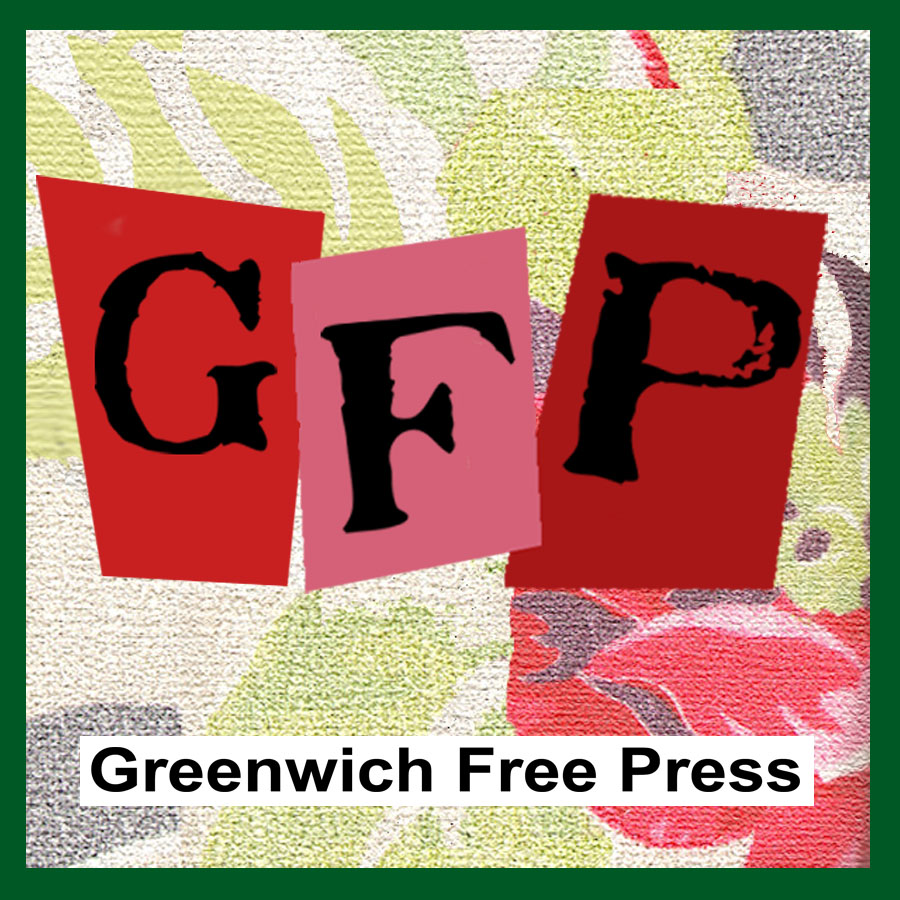 Email news tips to Greenwich Free Press editor [email protected]
Like us on Facebook
Twitter @GWCHFreePress
Subscribe to the daily Greenwich Free Press newsletter.