Part Five in a Series on Risky Teen Behavior
"People think it's a rite of passage that all kids are going to drink and experiment. That may be so, but the risk isn't taken out of it," said Denise Qualey, the Managing Director of Crisis and Clinical Services at Kids in Crisis.
Qualey believes regularly having conversations with children at home and at school about the dangers and pitfalls of risky behavior is paramount. "We do a lot of talking on our 24-hour hotline, with families we meet with, and in the schools we have TeenTalk in," she said.
A Greenwich-based social services organization supporting Fairfield County youth, Kids in Crisis has a 20-bed emergency youth shelter, a 24-hour hotline, and face-to-face crisis intervention.
Kids in Crisis not only supplies professional counselors to the Greenwich Juvenile Review Board, but also spearheads TeenTalk, a mental health program providing crisis counselors to Greenwich's Western and Central Middle Schools.
"TeenTalk is in a lot of high schools, but we really feel like reaching kids and families earlier is better. A lot of issues that kids have sometimes don't just hatch in ninth grade of high school… so it's a way to offer support earlier, to get kids accustomed to reaching out when they're feeling they need help, or to help if families need guidance or support," said Qualey.
At Western Middle School and Central Middle School, TeenTalk hosts on-campus social workers available to speak with kids and families, as "school clinical teams are often busy with kids who have special education needs. This is just an additional resource," said Qualey.
TeenTalk ranked mental health, academic challenges, peer problems, and crisis safety assessment as 2014-2015's most frequently experienced youth issues. The program's popularity among students is sky high.  In 2013, student outcry against TeenTalk cuts at New Canaan High School convinced that town to reinstate its funding in the town budget.
In the 2014-2015 season, TeenTalk reached over 500 students through individual counseling or group presentations. Fully funded by the Town of Greenwich, TeenTalk will launch at Eastern Middle School this August.
"You have to try a lot of different ways to reach kids and families. I think it's important you do it from all different avenues—from school, from family, from programs in the community. You're getting support from all aspects of life. We feel at Kids in Crisis that we're a part of the community, and we want to be part of the process," said Qualey, who oversees every service and program Kids in Crisis provides.
Qualey also mentioned the Search Institute's 40 Developmental Assets for Adolescents, a list of 40 assets that theoretically make youth successful emotionally and academically. Kids in Crisis is "a part of these 40 assets. We want to be a support to kids, we want to be a support to parents, and we want to be a part of the community that helps wrap kids and families up a bit," Qualey said.
Kids in Crisis is located at 1 Salem Street in Cos Cob. Tel. (203) 327-5437.
See also:
Part One in a Series on Risky Teen Behavior (Courage To Speak's Drug Prevention Night Moves Audience To Tears)
Part Two in a Series on Risky Teen Behavior (When a Lost Wallet Leads to Felony Arrest: Interview with Greenwich Police Sgt. Zuccerella)
Part Three in a Series on Risky Teen Behavior (Juvenile Review Board: A Chance for Underage Greenwich Offenders to Avoid a Criminal Record)
Part Four in a Series on Risky Teen Behavior (Drunk Driving Endangers One in Five Teens: Interview with GHS's Peter Negrea)
Part Five in a Series on Risky Teen Behavior (Kids in Crisis: If Drinking is a Rite of Passage, Conversation Should Be Too)
Part Six in a Series on Risky Teen Behavior (Runaway Teens At Large: Interview with Greenwich Commissioner Alan Barry)
Part Seven in a Series on Risky Teen Behavior (Porn, Sexting, Violence: Greenwich Det. Christy Girard Talks Cybercrime)
Part Eight in a Series on Risky Teen Behavior (Battling E-cigarettes and Empowering Teens, Communities 4 Action Soars)
---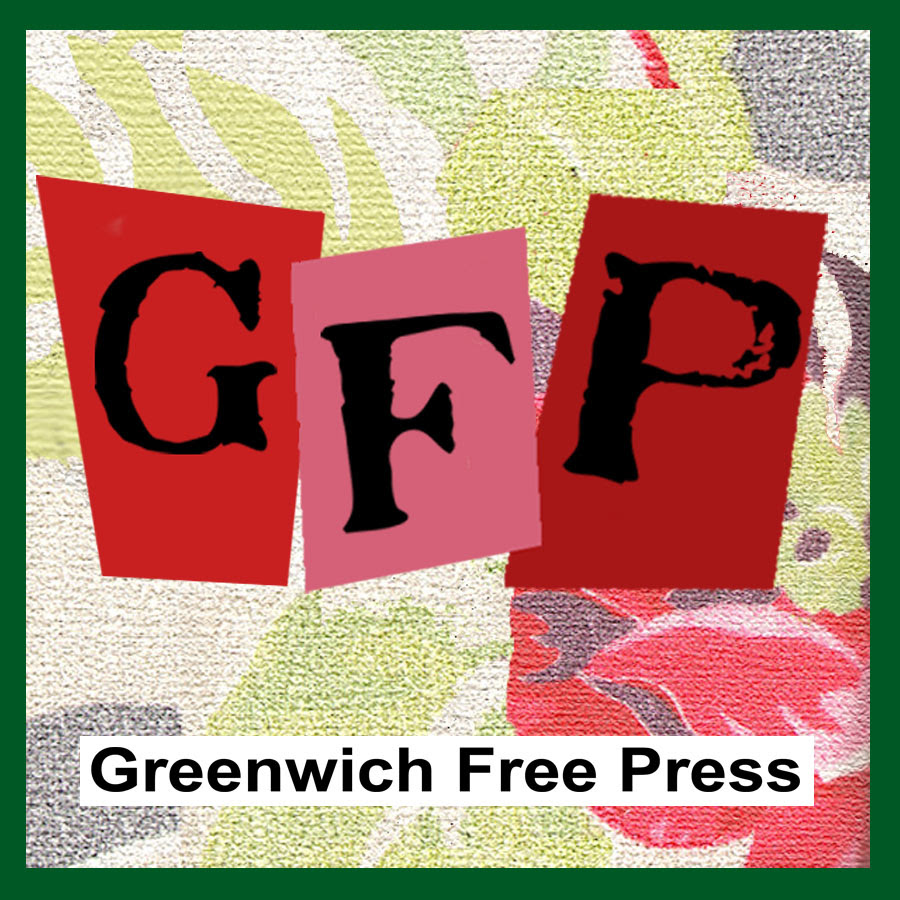 Email news tips to Greenwich Free Press editor [email protected]
Like us on Facebook
Twitter @GWCHFreePress
Subscribe to the daily Greenwich Free Press newsletter.