Part Seven in a Series on Risky Teen Behavior
Sexting begins in middle school, according to Christy Girard, the Greenwich Police Department's liaison detective with the Greenwich private schools.
"Right now, there's a lot more filming going on than all parties involved know about, so when two kids hook up, they don't realize that one of them might be recording… or other people out there could also be recording," said Girard.
Enmeshed in educational efforts preventing risky teen behavior, Girard believes technology and rising access to information have had dire consequences, as virtually all of Greenwich crime ties back to the Internet.
"If you have a phone and a tea party, you won't have a problem, but if you have a phone and alcohol, you'll have lots of problems. With technology, teens also have easier ways to connect not only to drug dealers, but also to pornography that can be very violent and doesn't teach kids what sex really is, what love really is, or what relationships really are," said Girard.
Girard, who led a Father's Forum presentation on sexting and cyberbullying, said most teens are unaware that taking or seeking sexually explicit images of anyone under the age of 16 is considered child pornography.
The ubiquitous nature of cell phones with cameras is increasing accessibility and crime rates.
"The big problem is that parents don't realize this," said Girard. "They're just giving phones like full computers to very young kids without knowing everything that can go on and simple restrictions [parents] can put on the phone."
Cyberbullying and other risky behaviors associated with social media are increasing because children are receiving phones at younger and younger ages, Girard said.
"Parents aren't in tune as much as they used to be because there's such a disconnect between the parental generation knowing about computers and teenagers knowing about computers," said Girard, stressing that educating parents, "the cell phone suppliers," is an integral component of prevention efforts.
On behalf of Greenwich Police Department's Special Victims Section, Girard speaks at PTA meetings and parent awareness forums in order to inspire reduced child exposure to pornography, violence, and cybercrime.
Girard mentioned that her own daughter has an iPhone with simple restrictions: a preset list of phone numbers she can dial, a block on sharing photos, and no Internet access. This way, "She can have a phone and keep herself safe," Girard said.
Geotagging, or geographical identification metadata attached to photos and videos, is another gray area Girard said most teens are unaware of.
"Kids don't realize that they totally lose control of accessibility to that information. Once it's out, it's out. Whatever they were doing behind closed doors is no longer private," said Girard.
Hoping Apple will integrate parental controls into future products, Girard also advises teens to limit their social media connections to people they personally know, as opposed to friends of friends.
"There's always that balance of how much protection and privacy we have and how much freedom of information we have," said Girard. "The world can go in two different directions, and it's tough—photos will be out there forever."
See also:
Part One in a Series on Risky Teen Behavior (Courage To Speak's Drug Prevention Night Moves Audience To Tears)
Part Two in a Series on Risky Teen Behavior (When a Lost Wallet Leads to Felony Arrest: Interview with Greenwich Police Sgt. Zuccerella)
Part Three in a Series on Risky Teen Behavior (Juvenile Review Board: A Chance for Underage Greenwich Offenders to Avoid a Criminal Record)
Part Four in a Series on Risky Teen Behavior (Drunk Driving Endangers One in Five Teens: Interview with GHS's Peter Negrea)
Part Five in a Series on Risky Teen Behavior (Kids in Crisis: If Drinking is a Rite of Passage, Conversation Should Be Too)
Part Six in a Series on Risky Teen Behavior (Runaway Teens At Large: Interview with Greenwich Commissioner Alan Barry)
Part Seven in a Series on Risky Teen Behavior (Porn, Sexting, Violence: Greenwich Det. Christy Girard Talks Cybercrime)
Part Eight in a Series on Risky Teen Behavior (Battling E-cigarettes and Empowering Teens, Communities 4 Action Soars)
---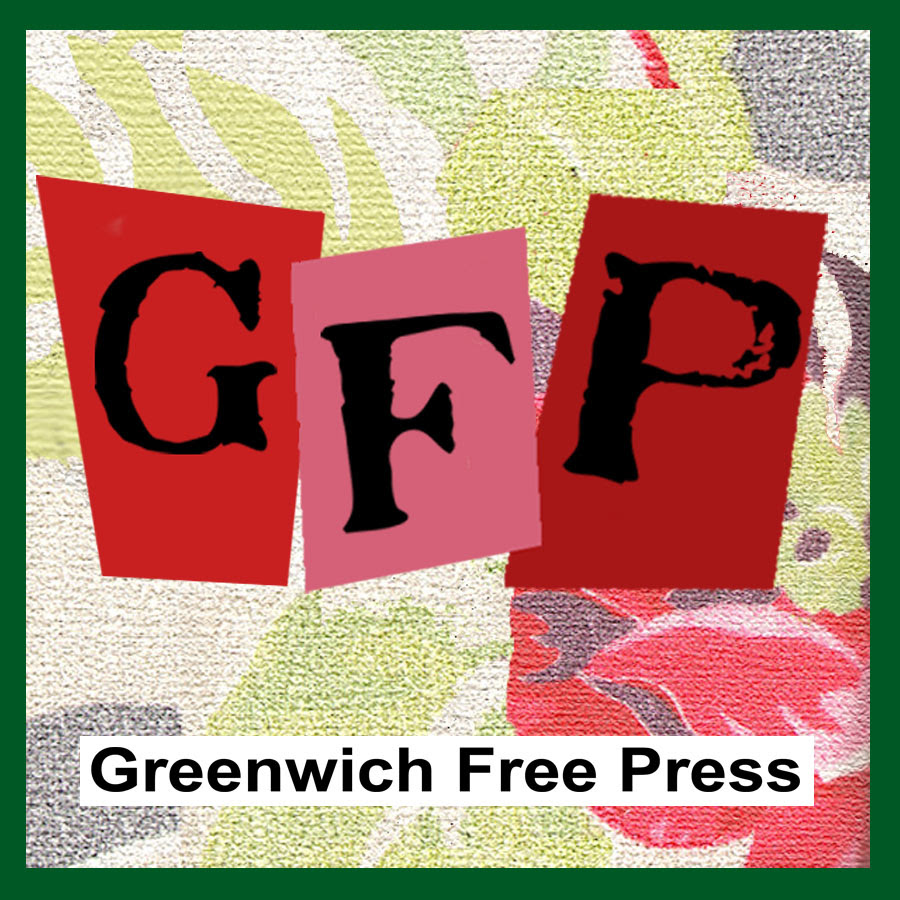 Email news tips to Greenwich Free Press editor  [email protected]
Like us on Facebook
Twitter @GWCHFreePress
Subscribe to the daily Greenwich Free Press newsletter.