Greenwich Free Press lucked out this spring with five wonderful Greenwich High School interns.
Walker, Jason, Katie, Uma, and Kailee all met for the first time five weeks ago at Elton's Café in Greenwich Library where they each received their editor privileges.
The interns learned how to upload stories and photos. They also learned to monitor Greenwich Free Press engagement on Facebook and Twitter. The interns were fascinated by Google Analytics and the ability to track page views by day, week, or month. Their eyes widened to see the number of clicks on a particular story, access reader demographics, and even the location of readers.
Unlike traditional dailies or weeklies, the interns learned that with online news, the ability to see, in real time, how many readers are on the site and what they're reading is powerful. Feedback is immediate.
The interns understood quickly that readers don't want their local news delivered a week or even a day later. Reporting in-the-moment, the Fantastic Five were able to suss out which stories were likely to flop, and which had potential to go viral. And they created some hits!
Kailee will best be remembered for hitting the jackpot with her feature story about the Two Door restaurant in Chickahominy. Her photos captured the spirit and vibe of the restaurant which has built up decades of good will.
Another hit Kailee can take credit for is the story of Elton Sousa, who volunteers to make dinner in Stamford at Pacific House emergency men's shelter. In the process of researching the story, Kailee served dinner to the guests of the shelter, never once complaining. "I'm comfortable in the kitchen," she said matter-of-factly, later lighting up with a smile when the men in the shelter gave a huge round of applause for the meal and the volunteers who served it.
Kailee, who loves to cook and write poems and stories in her free time, said she was part of a play writing club and Anime Club and vocal club at various times at GHS.
"I'm going to Norwalk Community College next fall and I don't know what I want to do yet," she admitted. "I promised my English teacher from junior year Maria Click that I would do something with writing."
Kailee said when she was younger she wanted to be a teacher, but plans to explore various career possibilities at Norwalk Community College.
"What I like about working at Greenwich Free Press is talking to random people in Town and finding the back story behind different places and businesses in town," Kailee said.
Jason, who was the entertainment editor for The Beak at GHS, plans to study journalism in college. "I want to hopefully become a journalist, though, being an actor is a fallback," he said. An avid movie lover, Jason reported on anything but movies for most of his internship.
Jason covered the GHS MISA project, setting up a tour with Dr. Winters. He also covered a Planning & Zoning meeting at Greenwich Town Hall and wrote about the application from the owners of Harbor House Inn to turn the inn into six condos.
Jason, who came to GHS his junior year embraced the school and all it has to offer. He learned that he loves making friends.
"I love hats," Jason added, though Dr. Winters may not have known that fun fact when he distributed helmets for the MISA tour.
Jason, who is heading to Manhattanville College in the fall, said that his reporting for the Beak was limited to reviewing movies and TV shows. He said he enjoyed ow Greenwich Free Press internship meant covering a wide variety of topics and experiences.
"I did things that I wasn't used to doing and got a lot of recognition for it. It really taught me about the field I'm interested in pursuing," he said.
---
"What I love about writing for GFP is that it has a direct benefit for both the community and myself," said Walker Nadeau, who arrived at GHS his sophomore year, when his family moved to town from Thomaston, CT. "Writing articles about local events has an immediate, visible result."
Walker, whose reporting included Greenwich Town Party and The Nantucket Project,  said he gained a fuller knowledge of Greenwich government and events while having an opportunity to write for a large audience.
"Because GFP is run like a small family business, I get the opportunity to write about topics I'm interested instead of fetching coffee or making copies," he said of his internship. "I am getting valuable experience in a field of interest to me and enjoying it."
Back at Thomaston High School, Walker wrote for the school newspaper and was a member of the mock trial team as an attorney. He played soccer, indoor track and lacrosse in Thomaston, but  at GHS, he played only played JV Lacrosse during his junior year. Walker will be attending UCONN next year majoring in Political Science.
Walker attended several meetings of town government during his internship, including Board of Selectmen, Harbor Management Commission and Board of Education. At the New Lebanon public hearing on June 8, he and Kailee witnessed a grassroots movement emerge.
---
Uma Ramesh was the first spring GHS intern to emerge. Last March, after inviting Greenwich Free Press to cover her project bringing technology to seniors at River House, she brainstormed a self-designed internship and started a list of story ideas far in advance.
Uma, who was born in Bangalore, India, moved with her family from city to city for her father's consulting job. Greenwich was her ninth American city, and she arrived here in time for 3rd grade.
At Greenwich High School, Uma was elected VP of Student Concerns twice. On staff at GHS's Greenwitch literary magazine, she served as co-editor in chief for two years. She was also co-president of Come Together, a program that matches students with and without disabilities to eat lunch together.
At Greenwich Free Press, we're so proud that Uma is Valedictorian of GHS class of 2015.
"I love writing for Greenwich Free Press, as it allows me to become much more immersed and engaged with the vibrant community of Greenwich," Uma Said. "I have met many kind, wonderful members of this community, such as Nunzio DeTommaso of Gravina Restaurant and Chief Heavey of the Greenwich Police Dept."
Uma, who is heading to Dartmouth in the fall, said through her internship she became knowledgeable about community issues like delayed school start times and feels much more a part of the Greenwich community as a result.
Among her many popular stories for Greenwich Free Press was an interview with outgoing Board of Education member Adriana Ospina.
Uma's feature on Gravina restaurant, a Roman-Style Pizzeria in Cos Cob was a huge hit, garnering thousands of page views, as did her feature on GHS English teacher Anne Drake, who is retiring this year.
"In the future, I might be interested in going into nonprofit management, working for the United Nations, or pursuing a similar career related to service and community uplift," Uma said.
---
Katie Lawrie said her life motto is simply, "Stay curious." She loves to meet new people and explore new opportunities. While many 17-year-olds would not feel comfortable covering an event at an unfamiliar venue, interviewing strangers and working juggling camera and notepad, Katie excelled. Who will forget her timely coverage of the opening of Chipotle in Riverside and this photo?
Born in Mexico City, Katie moved to Miami and then to London before arriving in Greenwich in time for high school.
Katie said that she needs art as an outlet and enjoys drawing and painting, and many of her elective credits at GHS translated into time in the darkroom developing film. "I like to collect records and try not to be pretentious about it," Katie said, adding that she listens to all genres of music. In the fall, Katie will head to Colorado for college.
At Greenwich Free Press Katie kept a brisk pace, churning out content on a daily basis. "Working as a journalist at Greenwich Free Press has been a big pleasure and responsibility," she said. "It gives me a chance to meet new and interesting people, go to events that I might not go to otherwise, and highlight achievements and individuals that deserve recognition."
Katie, whose reporting included the Western Middle School AVID contract signing and the Peter Max visit to C. Parker Gallery said local reporting has required her step out of her comfort zone and discover her sense of adventure. "It's helped to develop my professional experience and work hard for something outside of school," she said. Katie struck a chord with two school stories in her last week at GFP. Her story about a concert at Riverside School that paired the choir with one from Museum Magnet School in New York City. was popular, as was her feature on, "A Dozen GHS Seniors to Perform The Twelfth Night on the 12th."
---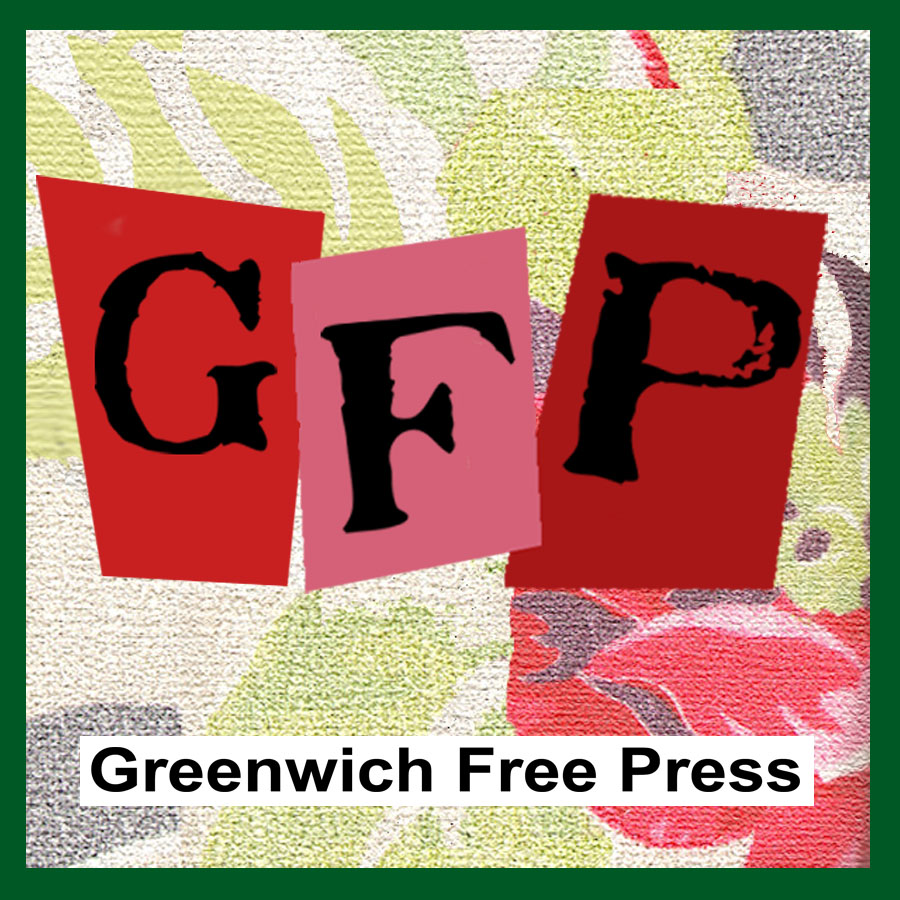 Email news tips to Greenwich Free Press editor [email protected]
Like us on Facebook
Twitter @GWCHFreePress
Subscribe to the daily Greenwich Free Press newsletter.