Part One in a Series on Risky Teen Behavior
The 11th Annual Courage To Speak Empowering Youth To Be Drug Free Family Night, Ginger Katz's brainchild, took place on March 16, 2015 at West Rocks Middle School in Norwalk, Connecticut.
After her son Ian passed away in 1996 of a heroin overdose, Katz could have told the world he had died of a heart attack or an aneurism. She, instead, had a self-described "vision to speak out" that drove her not only to pen a drug prevention book titled Sunny's Story, but also to found the Courage to Speak Foundation, which has since developed drug prevention education curricula for elementary, middle, and high schools around the nation. Her program has reached 16,800 students in Norwalk alone so far.
The prelude to the Family Night's auditorium program was a smattering of color and life: scores of people bent over plastic plates of penne, salad, and cookies, the Explorer Post at the doors for crowd control, and walls lined with posters beaming: "Don't smoke, drink a coke!"
After navigating the cafeteria for some time, this reporter saw patterns unfold among the hundreds of children, parents, and teachers present. Some, for instance, were astonished by the modern market's variety of emerging drugs, such as keyboard dusters and powdered alcohol. Others stressed the necessity of launching drug education in elementary or middle school.
"It's so important for these young adults to hear this," said Joanne Duff, mother of evening emcee and State Senator Bob Duff (D-Dist. 25).
Her grandson Ryan Duff, who attends West Rocks Middle School, brought up drug-encouraging advertisements and television often projected on children.
"I think it's important to be drug free," he said, also mentioning the Courage to Speak presentation Katz presented to his school earlier this year.
While Larry Katz, Co-Founder of the Courage to Speak Foundation, announced raffle winners in the background, Brynne Korzenik, a 4th grader at Brookside Elementary school, explained how she had read Sunny's Story and "thought it was very sad… but taught me to never do drugs."
The slippery slope leading to drug addiction arose as a common theme at the community event. Katz described her son's transition from tobacco to "a sip of beer with friends" to marijuana and ultimately to heroin, and others voiced similar sentiments.
"It's been proven that most addictions start with a lesser-known drugs like alcohol, marijuana, or tobacco," said Peter J. Corbett, the Chairman of the Board of Directors, who also emphasized the critical nature of children making early commitments to stay clear of drug abuse.
During the auditorium portion of the evening, emcee Bob Duff (D-Dist. 25) spoke at length about the heart of the event.
"The number one key is prevention," said Duff. "This is all really a community event where all of us come together and speak about the dangers of drugs and alcohol and then as a community talk to our children and make sure that they grow up drug, alcohol, and cigarette free."
Katz's subsequent Courage to Speak presentation highlighted the dangers of enabling drug use, the necessity for children to have three to five trusted adults in their lives to spill their secrets to, and the horrifically detrimental effects of marijuana.
When Katz recounted how she discovered her son's lifeless form in her basement after years of turbulently combating his addiction and disease, the audience's tears were palpable.
"Drugs are bigger than life," said Katz. "They're a demon that destroys you."
After the heartrending presentation, legislators and some of the 900 students and teachers who participated in the Courage to Speak program this year took the stage.
"I wish I could turn back the clock and bring Ian back to you and your family, but unfortunately I cannot do that," said Demetri Dassouras, a student at Nathan Hale Middle School in a letter to Katz that he shared with the audience. "What I can do is promise to encourage my friends and classmates to speak up if they know anyone who is using drugs… I am sure Ian can rest peacefully knowing that this mom and dad are doing everything they can to help other families have the courage to recognize and prevent this tragedy."
See also:
Part One in a Series on Risky Teen Behavior (Courage To Speak's Drug Prevention Night Moves Audience To Tears)
Part Two in a Series on Risky Teen Behavior (When a Lost Wallet Leads to Felony Arrest: Interview with Greenwich Police Sgt. Zuccerella)
Part Three in a Series on Risky Teen Behavior (Juvenile Review Board: A Chance for Underage Greenwich Offenders to Avoid a Criminal Record)
Part Four in a Series on Risky Teen Behavior (Drunk Driving Endangers One in Five Teens: Interview with GHS's Peter Negrea)
Part Five in a Series on Risky Teen Behavior (Kids in Crisis: If Drinking is a Rite of Passage, Conversation Should Be Too)
Part Six in a Series on Risky Teen Behavior (Runaway Teens At Large: Interview with Greenwich Commissioner Alan Barry)
Part Seven in a Series on Risky Teen Behavior (Porn, Sexting, Violence: Greenwich Det. Christy Girard Talks Cybercrime)
Part Eight in a Series on Risky Teen Behavior (Battling E-cigarettes and Empowering Teens, Communities 4 Action Soars)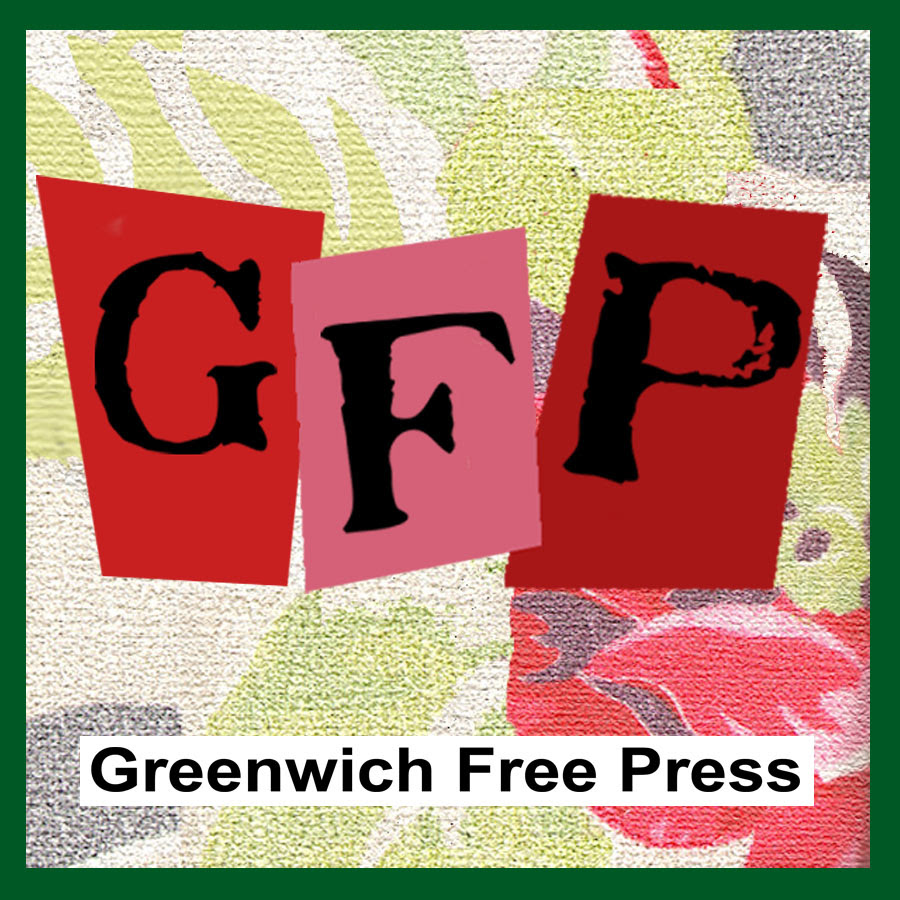 Email news tips to Greenwich Free Press editor [email protected]
Like us on Facebook
Twitter @GWCHFreePress
Subscribe to the daily Greenwich Free Press newsletter.