Part Two in a Series on Risky Teen Behavior
Fake IDs are a Class D Felony, states Sec. 53a-139 of the Connecticut Penal Code.
Yet out of the 8720 arrests Greenwich Police Department has made in the past decade, only 247 individuals were charged with second or third degree forgery. Four juveniles out of the 247 were arrested for possession of fake licenses.
"We don't have many juveniles arrested for fake IDs, but that doesn't mean there isn't any crime," said Sergeant Mark Zuccerella, the Special Victims Section leader at the Greenwich Police Department. "We don't see fake IDs that much only because someone has to give one to us and say this is who they are. Either that or we find it when we look through somebody's wallet and see a second ID."
A felony arrest in the State of Connecticut has dire repercussions for youth, including a high likelihood of expulsion from school and confiscation of a legitimate driver's license.
"There's a big misconception out there. Arrest in and of itself doesn't deter people from committing crime. If that were the case, there would be no homicide in the world," Sergeant Zuccerella said.
Arguably more disquieting: A simple Google search instantly yields millions of fake ID vendors.
"You can buy fake IDs everywhere. If you have a good high quality printer, you can even make one," said Zuccerella. "The problem is that you need to have the other attachments to go with the ID, like the holograms that are on them. You have to know what your state is using at that particular time."
Technology has also aided Zuccerella's department, which runs a driver's license on any identification suspected to be fraudulent. Most fake IDs, especially those purchased online, are easily spotted. Low-quality licenses will "split like a deck of cards," said Zuccerella. "I can guarantee that if a kid has a fake ID, gets pulled over, and hands it over, he will be arrested."
Fake ID incidents come in waves. Zuccerella has observed case after case in which a group of youth travels to New York City, especially the Fordham area, and returns home with a slew of freshly purchased fake licenses. If a few are arrested at school, the rest of the flock will typically incinerate or otherwise discard their fake IDs.
"When underage kids have fake IDs, they pretty much just use them to buy tobacco or alcohol or to get into a bar… so if an eighth grader gets one, what are they going to do with it? Fake IDs are not really a juvenile issue. They're more of a young adult issue," said Zuccerella.
The Greenwich Police Department, however, estimates that 65-80% of alcohol in underage drinking comes from the home.
"Underage drinking is the most frequent risky teen behavior in Greenwich… I see more kids drunk than I see high because alcohol is more prevalent. You can get some right out of your house," said Zuccerella.
Zuccerella, who frequently attends PTA talks and other town forums discussing risky teen behaviors, is also a co-chair of the Greenwich Juvenile Review Board (JRB), a crime prevention program providing first time juvenile offenders an alternative to juvenile court. At 18, juveniles are granted youth offender status, and any criminal record they may have is permanently sealed.
"When children get arrested at a young age, we've found that they have certain characteristics, certain histories that lend them a higher chance of becoming a repeat offender," said Zuccerella. "JRB is all about reducing crime and building trust with the kids and having them figure out what they did was wrong. It takes away some of the stigma of crime—and it's worked. Our arrests are tracking down, and we have seen a reduction in our recidivism."
Sergeant Mark Zuccerella can be reached in the Special Victims Section of Greenwich Police Dept. at (203) 618-8347.
See also:
Part One in a Series on Risky Teen Behavior (Courage To Speak's Drug Prevention Night Moves Audience To Tears)
Part Two in a Series on Risky Teen Behavior (When a Lost Wallet Leads to Felony Arrest: Interview with Greenwich Police Sgt. Zuccerella)
Part Three in a Series on Risky Teen Behavior (Juvenile Review Board: A Chance for Underage Greenwich Offenders to Avoid a Criminal Record)
Part Four in a Series on Risky Teen Behavior (Drunk Driving Endangers One in Five Teens: Interview with GHS's Peter Negrea)
Part Five in a Series on Risky Teen Behavior (Kids in Crisis: If Drinking is a Rite of Passage, Conversation Should Be Too)
Part Six in a Series on Risky Teen Behavior (Runaway Teens At Large: Interview with Greenwich Commissioner Alan Barry)
Part Seven in a Series on Risky Teen Behavior (Porn, Sexting, Violence: Greenwich Det. Christy Girard Talks Cybercrime)
Part Eight in a Series on Risky Teen Behavior (Battling E-cigarettes and Empowering Teens, Communities 4 Action Soars)
---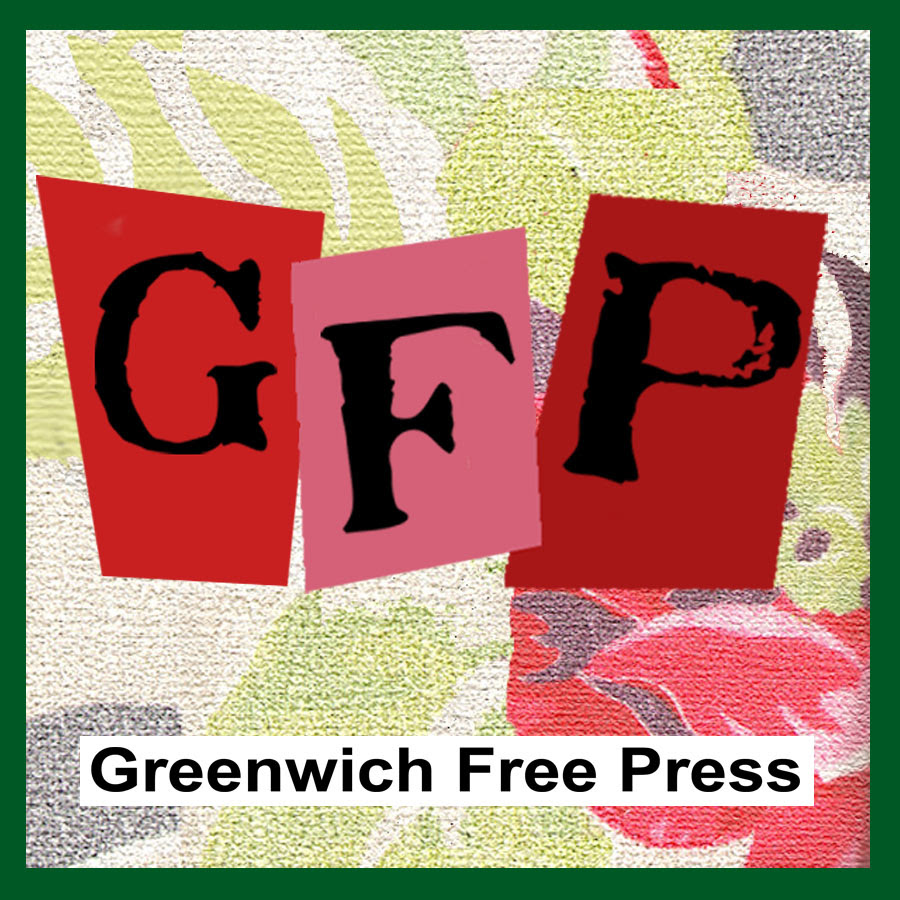 Email news tips to Greenwich Free Press editor  [email protected]
Like us on Facebook
Twitter @GWCHFreePress
Subscribe to the daily Greenwich Free Press newsletter.