At the Saturday Greenwich Farmer's Market in Horseneck Lot, Oxen Hill Farm has a unique story. The Griffin family has operated the farm for 11 generations, though recently is transitioned from animals to vegetables.
The farm, located in East Granby, dates back to 1647. Today they operate a USDA certified organic vegetable operation that primarily serves about 200 hundred community-supported-agriculture (CSA) members, but on Saturdays they travel all the way to Greenwich for a reason.
"We like it because it's a very busy market," said Jordan Kreuzer. "In Greenwich people are extremely supportive of the food movement and aware of where their food comes from."
"At other markets I have to explain to people why our stuff looks different.  But here in Greenwich, they know what real food is supposed to look and taste like. It looks this way because it's not dosed in pesticides." – Jordan Kreuzer, Oxen Hill Farm

Jordan described harvesting of potatoes organically. "With potatoes, most growers spray to kill off the tops with an herbicide. That makes it easier to harvest because the tops can get caught up in the machinery," Kreuzer said. "We use a big, crazy machine with belts and pullies. But we don't spray."
Another organic method involves using moth traps for the corn and to monitor the number of ear worms. "We use a natural soil-born bacteria that kills the moth caterpillars," Kreuzer said. "There is constant surveilling and keeping in touch with the land you're growing on."
Kreuzer said that at Oxen Hill Farms there is a heavy focus on crop rotation. "At most places, the common practice is to grow mono-crops, which results in disease and pests. We avoid that by rotating crops," she said.
Kreuzer said the owners of the farm, Lisa and Jonathan Griffin, have farming in their blood.
"Jonathan's father is a retired local agriculture teacher from Suffield High School. And Sara Griffin teaches at the Future Farmers of America (FFA) program now, so that is something of a family tradition," Kreuzer said. Jonathan's father used to raise cows and livestock, but Jonathan preferred to grow vegetables, so they switched over from animals to vegetables.
At Suffield High School, the Future Farmers of America (FFA) is an optional program. "You can learn about plant science, animal science, aquaculture, mechanics or natural resources," she said, adding that she pursued the FFA program herself back in high school.
"It preps you for anything in the agriculture field, and because it's a magnet school, you meet people from surrounding towns," she said.
Kreuzer said Greenwich customers appreciate that everything from Oxen Hill Farm is organic. "A lot of people, if you're not raised around farming, you go to the grocery store and think that's where produce comes from."
Joe Bunting, who works alongside Jordan, had fun listing all the unique organic produce grown at the farm.
"We have all sorts of weird things," he said. "Kohlrabi, purple peppers, tomatillos, watermelon radishes, Scotch bonnet peppers, habaneros, edamame, husk cherries and celeriac, which are the roots of celery plants that you can eat. We have varieties people have never seen before."
Francine Blinten, a clinical nutritionist from Old Greenwich stopped by on Saturday and joined others in admiring the "lunchbox peppers," a colorful assortment of sweet peppers in red, yellow and green.
Blinten shared a fun way to present the peppers to young children to entice them to eat healthy.
"Cut the tops off the peppers and fill them with hummus, salsa, or guacamole," Blinten said. "You can even rotate so you put a different color top on. You can top them off with a sprig of mint or basil."
Stop by the Oxen Hill Farm stand at the Greenwich Farmer's Market, Saturdays 9:30am until 1:00pm until Thanksgiving.
See also:
The Secret Life of Judy the 'Jam Lady' at Greenwich Farmers Market
Jobber-Free, Greenwich Farmer's Market Returns on Saturdays in Horseneck Lot
Meet the Farmers: Sankow's Beaver Brook Farm
Greenwich Farmers Market Featured Vendor: Moorefield Herb Farm
Roses for Autism: From an Abandoned Farm, to Providing Valuable Work Experience for Adults with Autism
Meet the Farmer: John from Plasko's Farm
---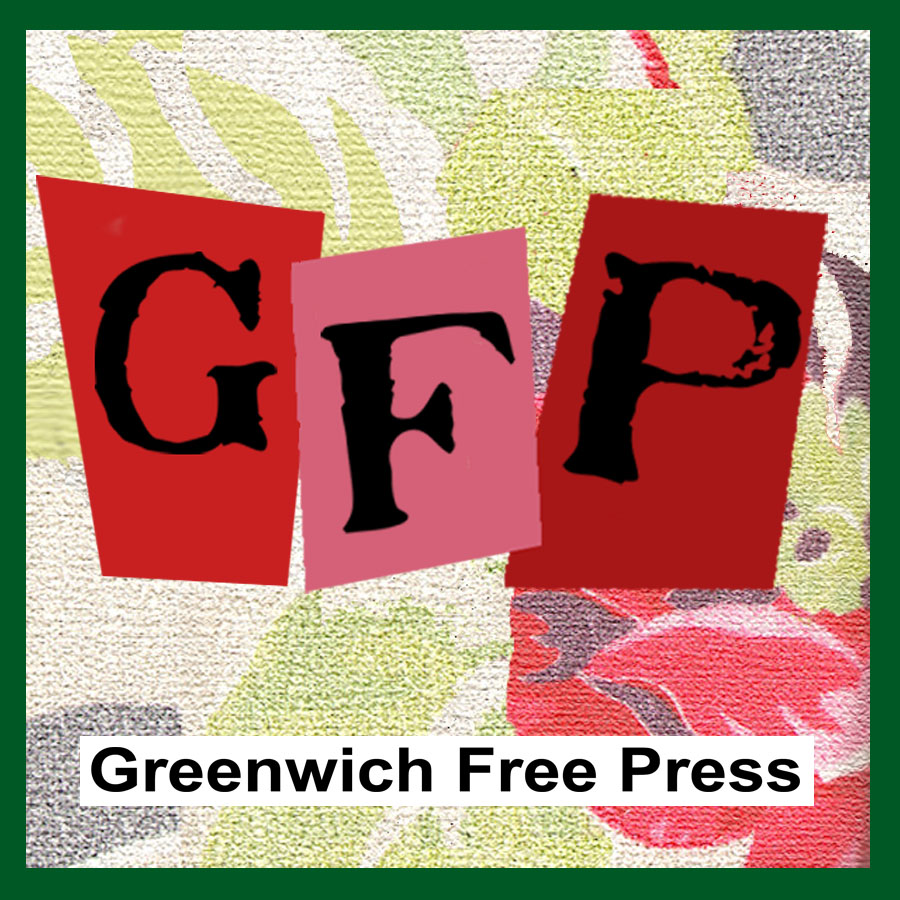 Email news tips to Greenwich Free Press editor [email protected]
Like us on Facebook
Twitter @GWCHFreePress