It's a picture perfect Saturday morning in May and the farmers from Sankow's Beaver Brook Farm have traveled to Greenwich from Lyme where they operate that state's biggest sheep farm on 167 acres.
Victoria arranges farm fresh pieces of cheese made from raw sheep's and cow's milk in tubs filled with ice so customers can pick the type and size to match their desire.
But Sankow's stand is more than meets the eye, with most of the products frozen and kept cold inside a neat coolers. The free samples of sheep's milk cheese and cow's milk cheese usually catch the eye of first-time shoppers. Many become weekly regular customers after a sample!
According to Tim, his family's farm is now in its third generation.
"My grandfather Stanley Sr bought the first 100 acres when it was covered in witch hazel," he said, adding that after he cut all the witch hazel and sold it to Dickinson's Witch Hazel company in Essex, he was able to afford the additional 67 acres that comprise the farm.
"We sell a lot of raw milk and raw milk cheese and yogurt," said Victoria who works with Tim at the farm in Lyme.
The farm includes a wool shop and commercial kitchen, so there is always someone to tend the shop and answer the phone. But the farmer's life is no picnic. Tim said lambing season was hard work. And it was cold.
"Lambing season runs from February through the end of April," he said, adding that when the temperature dips to 10° or 20° he uses hair dryers to warm the lambs and get the colostrum flowing. Colostrum is the mother ewe's nutritious, antibody-rich first milk,  and it's important the lamb receive it within its first few hours.
In fact, Tim said his favorite aspect of his farming life is participating in farmers markets. "I like to talk to customers, get feedback and just socialize a bit after a long winter on the farm," he said. "It can be isolating."
Tim provided a glimpse into his farming life by mapping out his typical day. "There are 75 sheep to feed and milk every morning," he said, adding that the chore takes several hours. The cows are milked at night, he said, adding that he typically works 12-hour days.
Sankow's farm features about 50 acres of fields that are divided into six pastures. "We have to get the hay off the field first, then rotate the lambs through," Tim said."All our dairy is pasture raised."
Tim said the farm also uses a rotation system to move the chickens through the fields. "We built a mobile coop on wheels," Tim said. The coop is rolled through the fields and the chickens eat the bugs, larvae and grass. "We have the best eggs," Tim said, adding that there are about 230 egg layers at Sankow's Farm.
Tim said he processes about 125 meat birds a week and that the chicken typically sells out at the farmers markets.
Victoria, who is a steady presence at the farmers market in Greenwich said she recognizes most of her customers, but there is a constant stream of new faces. "I recognize them and I know what they like," she said.
What's popular in addition to cheese? "People love our soups and our 'butter flied' chicken," which she said tastes completely different than chicken from the supermarket. "
Victoria said the tubs of "Barbara's Chopped Liver Paté" are also popular sellers, made from from a generations-old recipe.
They also love everything-lamb: lamb chops, lamb sausage, butterfly lamb, lamb bolognaise sauce, lamb shepherd's pie," she said.
A glance in the cooler reveals frozen tubs of lamb stock, lamb & white bean chili and lamb stew with curry.
Sankow's also sells chicken pot pies, duck eggs, chicken eggs, raw milk, Jersey cow's milk yogurt and sheep's milk yogurt.
At the farm in Lyme, Sankow's runs a wool shop, with sweaters, vests blankets and yarns made from wool from all those sheep. Sankow's is the largest sheep farm in Connecticut, after all. Tim said Greenwich residents should consider making a day trip to Lyme to visit the farm. The wool shop is open year round, seven days a week.
Stop by the Sankow's Beaver Brook Farm stand at the Greenwich Farmers Market on Saturday mornings from 9:30am til 1:00pm.
See also:
Greenwich Farmers Market Featured Vendor: Moorefield Herb Farm
Greenwich Farmer's Market Returns Saturdays to Horseneck Lot
---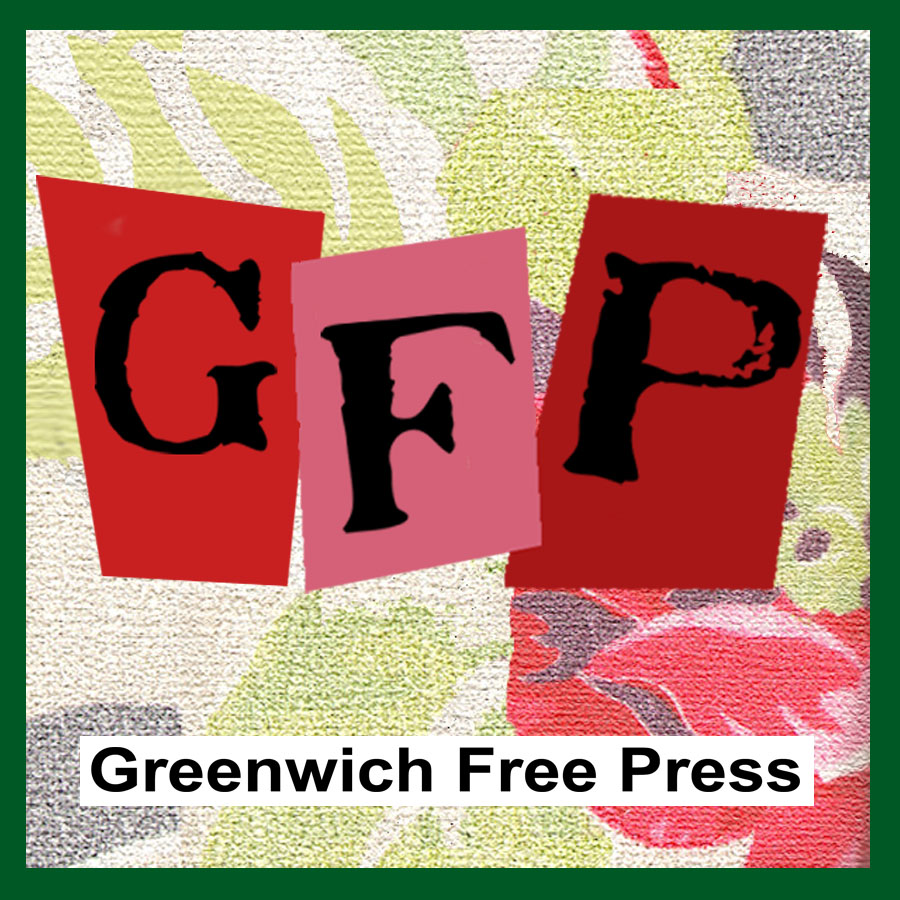 Email news tips to Greenwich Free Press editor [email protected]
Like us on Facebook
Twitter @GWCHFreePress
Subscribe to the daily Greenwich Free Press newsletter.