On Saturdays at Sam Bridge Nursery & Greenhouses on North Street, the winter farmer's market is a popular destination.
At Sam Bridge the greenhouses are bursting with colorful pansies guaranteed to raise your spirits.
There are some new vendors this winter, which runs through Mother's Day, with the last market taking place on May 9.
The Saturday market runs Saturdays, 9:30am – 1:00pm.
A popular vendor at the market is Jackie Mendive with her Empanadas on the Go, which are artisanal empanadas.
Empanadas are nothing if not versatile. They can be served as a tasty snack, a meal, packed in a lunchbox, or passed as a tidy appetizer at a party. "An empanada and wine is all you need for a party," Mendive said.
Other vendors include Upper Pond Farm with vegetables, root crops, lettuce and micro greens; Wave Hill Breads with artisan breads, cookies and pastries; and Seacoast Mushrooms with locally grown mushrooms.
One of our favorite vendors is Four Mile River Farm, and Tina will be in town with beef, pork, veal, chicken and lamb.
Last Summer Four Mile River Farm's Jason Conroy explained that he spends about half his time educating customers. "That's why you're coming to a farmer's market," he said, adding that when gets a customer with several questions, people in line simply wait. "They don't mind because they know they'll get the same attention from me."
"People in Greenwich are food-wise. They like our meat because it's organic, natural, local and farm-raised. That means no antibiotics, no stimulants, no growth hormones, no steroids. Nothing artificial." – Jason Conroy of Four Mile River Farm
"What kind of cattle do you have?" a customer asked Jason. "Angus and Hereford," he replied. "The pigs are generally Yorkshire pigs."
"How long will it last," another customer asked. "You can keep it in the freezer for a year," he replied.
---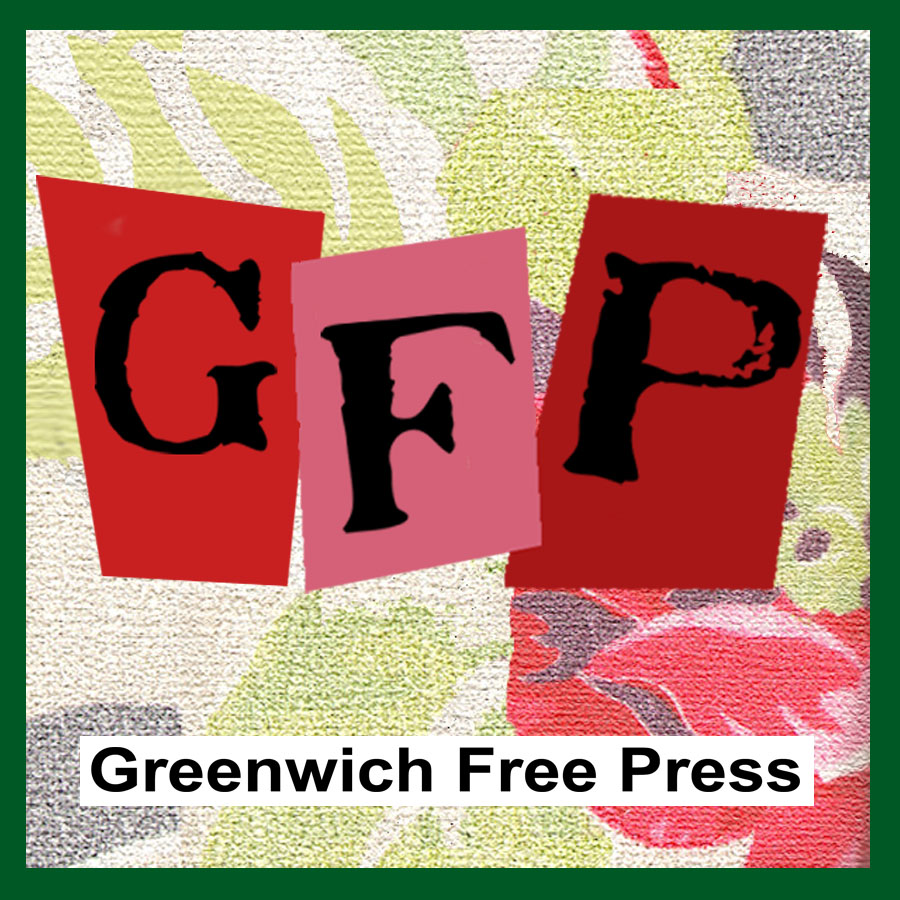 Subscribe to the daily Greenwich Free Press newsletter.
---
The Local Catch debuted in Greenwich at the Horseneck Farmers Market last summer. The company is committed to supporting the local economy and fishing community, and now you can find them with their fresh fish at Sam Bridge.
Some of the varieties of fresh fish include cod, halibut, lobster, scallops, swordfish, bigeye tuna, smoked mackerel and smoked bluefish.
"Everything is fresh, never frozen, and all locally sourced from local fishermen from Connecticut, Rhode Island and Massachusetts," Dennis Hoy explained to GFP. "Customers appreciate the quality and freshness of the fish. "All these fish were caught within the last 72 hours, tops. All these were cut yesterday, packaged yesterday and I drove down here this morning at 5:00am."
"We only do salt water species, so we operate year round." – Dennis Hoy of The Local Catch
Another popular staple of Greenwich Farmers markets winter and summer is Sankow's Beaver Brook Farm. Beaver Brook Farm has been home to the Sankow family since 1917. Situated on one hundred and seventy-five acres in Lyme, CT, it was originally worked as a dairy farm. In 1984, Stan and Suzanne Sankow introduced their first sheep, Sherry and Ding, to the farm. In 2002, they re-introduced cattle to the farm. It is now a sheep and cow dairy farm producing goods of the highest quality.
Also, the Food Scrap Recycling volunteers announced that their kits will be for sale at the Sam Bridge Farmers' Market on these Saturdays:
Saturday, 3/14 (9:30am-1:00pm)

Saturday, 3/21 (9:30am-1:00pm)

Saturday 3/28 (9:30am-1:00pm)
Save the Date: Sam Bridge is kicking off spring in a big way this year, the nursery and greenhouses are turning 90. On April 4 they will say thank you to the community and to kick off their 90th spring with free container gardening and pruning lectures during the day, free balloon animals and face painting for the kids in the afternoon, free drinks, bites and music at cocktail hour, and of course never before seen early spring specials from Thursday – Saturday that weekend.
Sam Bridge Nursery offers year round sales of raw local honey, Connecticut produced Maple Syrup, herbs, succulents and house plants.
Sam Bridge is located at 437 North Street Greenwich, CT 06830 Phone: (203) 869-3418