You may know her as simply the Jam Lady, but Judy Waldeyer is really the matriarch of the Greenwich Farmers Market family.
Every farmer we've interviewed in this series has used the word "family," and it's no coincidence. Working closely with market director Jim Carr , Judy has served as the market manager for 17 years, handling social media, advertising and a variety of tasks on everyone's behalf.
What you probably didn't know is that Judy was an English teacher for 40 years at Notre Dame High School in Fairfield. In fact, she and her husband who passed away a few years ago, taught for a combined total of 76 years.
Back in 1978, while Judy was still a teacher, she and a friend made a trip to Jones Farm in Shelton.
"We went to the farm to pick strawberries," Judy recalled. "I left with 100 lbs of strawberries." It's anyone's guess whether she could have predicted she'd become the Jam Lady and serve as the Jones Farm sole jam maker.
For years Judy continued to teach English and made jam in her spare time. "My students would come and pick berries with me," she said. "I'm still in touch with almost all of them."
Judy is now officially "The Jam Lady," which is embroidered on the red apron she wears every Saturday morning to the Greenwich Farmers Market, where at 9:30am she rings a bell to signal the market is open for business.
Hang out with Judy on any given Saturday morning and you'll see a steady stream of regulars. "I see them coming and know what they want. She wants the hot pepper jelly. He wants the sugar free apple sauce. She wants the dill spears and the seedless raspberry jam," Judy said, rattling off examples of repeat customers.
Judy's jams, jellies, chutneys, relishes, barbecue sauce and pickled vegetables (Editor's favorite are the pickled beets!) make great gifts. In fact, Judy has gift boxes with various assortments that make great hostess or housewarming gifts. She also said that her hot pepper jelly is is a simple ingredient that makes a cracker and creamcheese quite special when entertaining.
And, like anyone who gets a lot done and makes it look easy, Judy said what she does to relax is make quilts. By hand. Ask Judy to show you some of her quilts on her iPad. She makes about 60 quilts a year and donates them to kids with cancer and children staying in domestic violence shelters.
Still, Judy said, she can barely keep up with her 95-year-old father who goes out dancing three nights a week. "And he works every day making church vestments," Judy said of her dad.
If you miss the farmers market, you can call Judy at The Herb Basket and order a holiday box or boxed assortment and she will ship it for you. Tel. (203) 380-0580
"This is absolutely my favorite market," Judy said of the Greenwich Farmer's Market, where she has served as the market manager for 17 years. "The customers are great and we are one big family," she said.
Though Judy isn't a farmer herself, her jams satisfy the strict requirement that all vendors use Connecticut grown produce.
And though the "like family" comparison gets tossed about all too often, Judy recalled how when her husband was ill and she was in the hospital for many weeks, the farmers we see every Saturday in Horseneck Lot set up her stand in her absence, sold her jams for her and delivered her the proceeds. Indeed, to watch the vendors interact is something special. On Saturday farmer John Plasko from Plasko's Farm brought Judy and Nancy from Moorefield Herb Farm in the adjacent stall delicious paninis from the Café Bon food truck, which takes up residence in Horseneck Lot on Saturday mornings in the summer.
Stop by and see Judy the "Jam Lady" on Saturdays in Horseneck Lot from 9:30am til 1:00pm.
The Herb Basket Tel. (203) 380-0580
---
Others in our featured farmer series:
Jobber-Free, Greenwich Farmer's Market Returns on Saturdays in Horseneck Lot
Roses for Autism: From an Abandoned Farm, to Providing Valuable Work Experience for Adults with Autism
Meet the Farmer: John from Plasko's Farm
Meet the Farmers: Sankow's Beaver Brook Farm
Greenwich Farmers Market Featured Vendor: Moorefield Herb Farm
Meet the Farmer: Sugar Maple Farms
---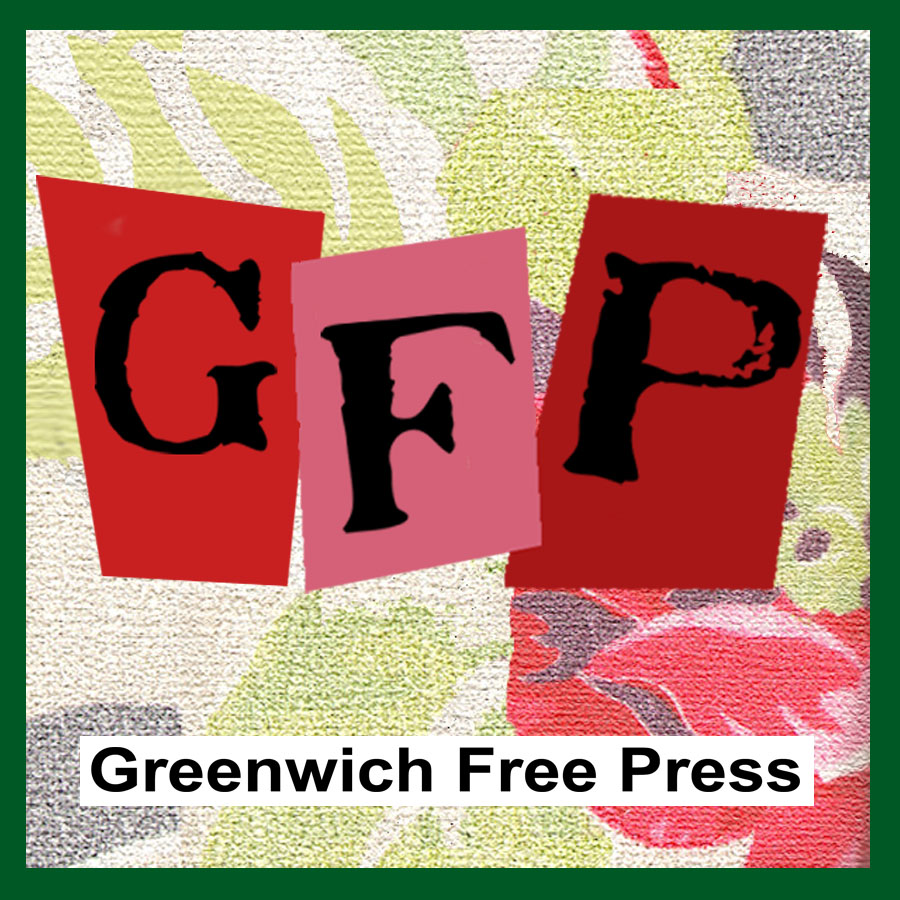 Email news tips to
[email protected]
Like us on Facebook
Twitter @GWCHFreePress
Subscribe to the daily Greenwich Free Press newsletter.