Earlier this week the three selectmen penned a letter to the chair of the Board of Education, Laura Erickson, by way of a reminder that Option 1 deviates from the MI the Selectmen approved unanimously. Mrs. Erickson, who is also on the New Lebanon building committee, replaced Barbara O'Neill as chair of the Board last month, following the municipal election and subsequent vote for the position of chair, vice chair and secretary.
The Selectmen's letter, dated Dec. 1, outlined four major concerns with Option 1: It uses significantly more portions of the ravine than Scheme D. It appears to place the school building closer to I95. It removes the William Street Ball Field from active use for a longer period of time. And, lastly, it anticipates school construction while students are in the existing building.
It should be noted that during the New Leb building committee deliberations on November 18, all four of these concerns were addressed and dismissed, and that even Scheme D, which embraces the existing building footprint does dip into the ravine.
On Nov. 18, Nick Macri, among others on the building committee weighed in on the concern about proximity to I95. "We all live on I95. I don't understand the concern about it. It's part of our daily life. Riverside School is on the railroad. Cos Cob School is on the Post Road. Noise? Fumes? We already have that. We can solve our sound issues."
On the issue of keeping kids on site during construction, that too was acknowledge and dismissed.
Dean Goss, a veteran of building committees, having served on 15 over the years, said the district has a lot of experience. "The younger ones are very interested in what's going on. If you don't show it to them, they will find a way to get involved."
New Leb principal Barbara Ricchio said the community has been through construction before with the Byram Schubert Library and that the children would get to learn about environmental issues and construction in the process. "There is a great opportunity."
"We're very experienced in running a school in the midst of construction," agreed Dr. McKersie. "We can make it work, protect our children and deliver high quality construction."
In fact, the old auditorium is being demolished as school is in session this week.
Still the letter is a reminder that the next step for whatever option the building committee, it will need the approval of the Selectmen.
"We raise the concerns early in your approval process and prior to formal submission to the Board of Selectmen as an effort to increase transparency of thought, maintain the project schedule, and in the spirit of working together to honor the unanimously approved Scheme D," the letter concludes.
Stern letter notwithstanding, on Tuesday Drew Marzullo, who is ex-officio on the building committee – participates on the committee but doesn't vote – said that if the building committee does stick by the Option 1 preference he would ask for their recommendation for housing students during construction.
Specifically, Marzullo asked that the Board of Education be explicit about whether they prefer placing the students in modular classrooms at Western Middle School during construction, or keeping them in the old building during construction.
The building committee has a meeting Thursday night to discuss Option 1, factoring in the letter from the Selectmen. Stay tuned.
See also:
New Lebanon School MI Process: Regrets over Napkin Sketch? "Futile Farce"?
New Leb Building Committee Vote: Unanimous for Option 1, with One Surprise Abstention
New Leb Building Committee Vote: Unanimous for Option 1, with One Surprise Abstention Nov. 18
Hamstrung at New Leb: Momentum Builds for Option 1 (into Ravine), but M.I. is for Scheme D (on Existing Site)  Nov. 16
New Lebanon Architects Present Options to Building Committee: "Option 1 Has Wow Factor." Nov. 11
New Leb Déjà Vu. Renovate? BET's Bill Drake Asks Building Committee for Renovation Estimate.
Special Board of Selectmen Meeting June 29 to Discuss MI for New Leb Scheme D
**Soup to Nuts in a Half Hour: Board of Selectmen Vote for Scheme D
New Lebanon School Scheme C: Avoids "FEMA Shacks," Preserves Town Green
Talk Turns to Modulars at New Lebanon
New Leb Arsenic Update: More Chain Link Fences Are Coming to Byram
UPDATE: Sections of Ball Field Adjacent to New Lebanon School Fenced Off April 25
Without Alternatives, Board of Ed Votes for Scheme D, Recommends Modulars at Western Middle School
Board of Selectmen Give Scheme B Unanimous Thumbs-Down
Scheme B — a.k.a Site Bravo — Wins in Board of Education in 6 to 2 Vote
Hundreds Turn out in Byram to Support Building New Lebanon School on William Street Ball Field June 10
New Leb Community: If Scheme C Gets Rejected, Don't Disperse Our Children May 20
---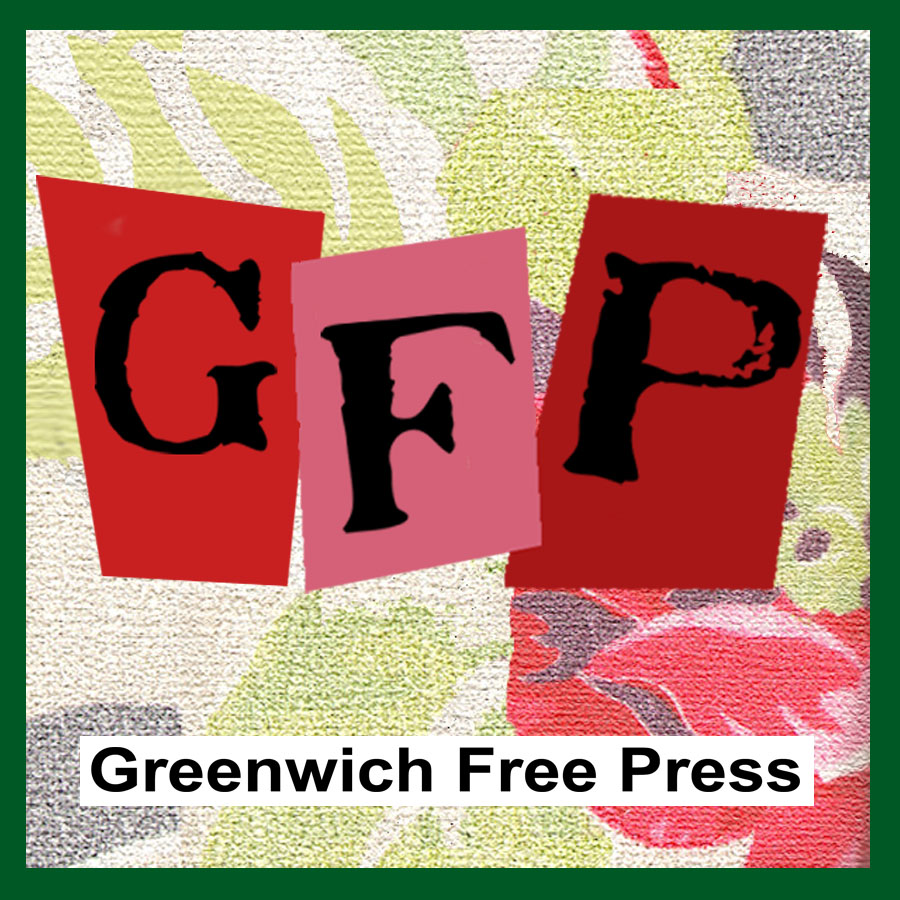 Email news tips to Greenwich Free Press editor [email protected]
Like us on Facebook
Subscribe to the daily Greenwich Free Press newsletter.