Just over a year ago, Greenwich native and former Navy Seal Carl Higbie was riding high.
The married father of two who served two tours in Iraq during Operation Iraqi Freedom, was a  regular on Fox and CNN. Next was appointed by President Trump to serve as chief of external affairs for the federal agency that runs AmeriCorps.
But it all came crashing down when remarks he made in 2013 as a radio host on Sound of Freedom were published by CNN.
Overnight he became the target of global media outrage.
Higbie's comments, available on SoundCloud, were a bouquet of racist, sexist, homophobic, anti-Muslim rants made on an internet radio program called Sound of Freedom.
He blasted Muslims saying, "Go back to your Muslim shithole and go crapping in your hands and bang little boys on Thursday nights.
…I just don't like Muslim people. People always rip me a new one for that. Carl, you're racist, you can't, you're sexist. I'm like, Jesus Christ. I just don't like Muslim people because their ideology sucks….
Well people are like, 'Well, you can't hate somebody just for being Muslim.' …It's like, yeah, I can. Do you hate people who rape little boys? They say, 'oh, of course. They're just terrible people." Well yes, most Muslims believe that to have sex with men is okay, which I don't like at all, but it's the ideology of a child molester. The ideology of a Muslim is what I don't like. They are screwed up in the head."

Also, in May 2013 on Sound of Freedom Higbie said he did not like gay people. "You know, I don't like gay people. I just don't."
In another doozie, he said, "black women think breeding is a form of government employment…"
Higbie resigned from the Trump administration and Tweeted a prompt apology.
"I'm sorry. I'm not sorry that my words were published, I am sorry that I said them in 2013. Those words do not reflect who I am or what I stand for, I regret saying them," he Tweeted at the time.
The Greenwich selectmen condemned Higbie's words.
"It is unfortunate that anyone, let alone someone who has served our Country as Carl has, would hold these beliefs that are blatantly offensive on several levels," First Selectman Tesei said in the statement in Jan 2018. "Greenwich is a tolerant community that embraces civility, inclusion and respect for all regardless of race, gender, religious and political beliefs. His resignation is the right decision."
In a lengthy phone call on Friday evening, Higbie said last year's media fallout was merciless. He hasn't been invited back on CNN or Fox. Even his daughter, a four-year-old at the time, received death threats.
"I'm not a perfect guy," he admitted.
But, he said those remarks were from a half decade ago. "One hundred percent, yes, I can be bi-partisan. Some of those things I said were rude, crass and unwarranted, and said in an effort to garnish media attention and it was foolish. I was brand new to the radio business and my producers wanted me to push the envelope."
---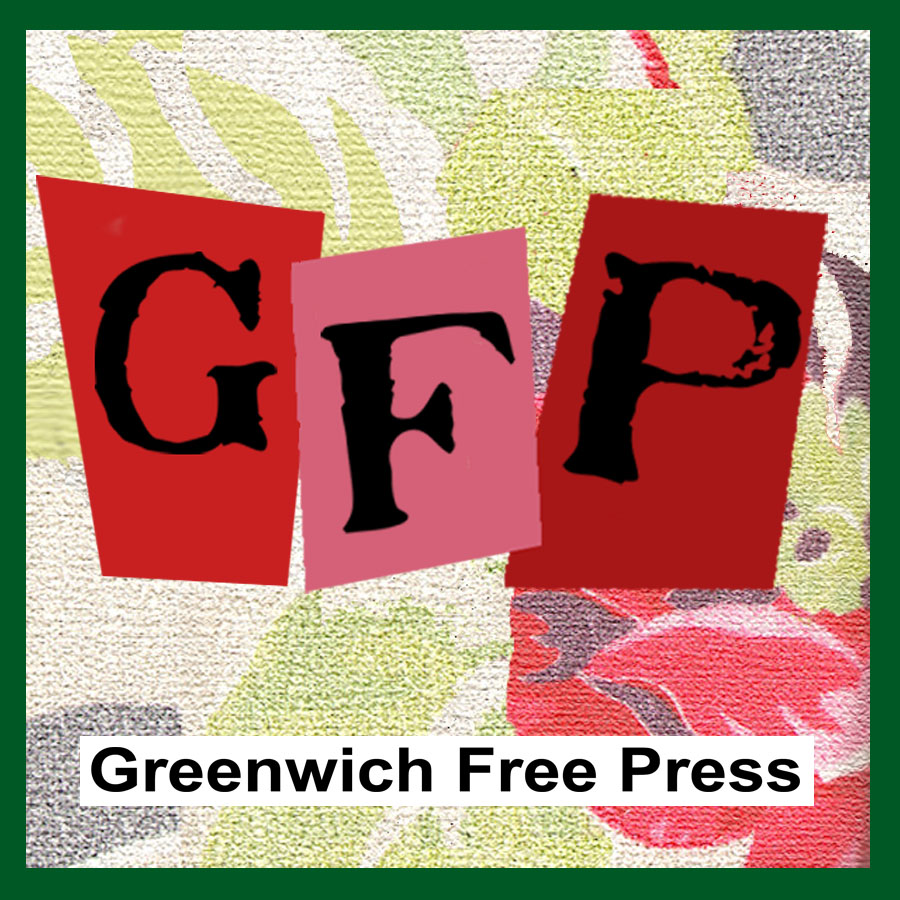 Subscribe to the daily Greenwich Free Press newsletter.
---
Higbie said that after he resigned, he went to work for the Great America PAC, a Super PAC that advocates for Donald Trump, but the media pressure was unrelenting, and he stepped down.
"The irony is that I went overseas and was willing to die for people's rights to say things. But when I came back and made comments, there was outrage. I thought, 'Where's your moral outrage on rap music and Hollywood productions.'"
He said perceptions of him that carry over from the headlines a year ago belie his life of community service.
"I know who I am. My life has been spent in public service," he said. "In high school when every other kid was out getting drunk I was in Haiti building schools. Later, I was head of community service for the United States."
"When that story came out, I had just set up a program for celebrities in California to come read books to low income and minority school districts without the same resources of upper tier neighborhoods," he said, adding that he was also working on an urban revitalization initiative with Pastor Scott. "I was only white person in the room working to revitalize urban communities."
All Higbie's good work came to a halt when he submitted his resignation to Donald Trump, whom he still supports. "I'm still an avid 100% supporter of Trump. I'd take a bullet for the guy."
Higbie said no media wanted to hear his explanations for his offensive remarks on his radio show.
While he said some of his remarks were taken out of context, others comments – "Black women think that breeding is a form of government employment." – were something else.
"That was just an asshole comment," he acknowledged.
He said his anti-gay and anti-Muslim comments, however, had a backstory no one has wanted to hear.
Higbie said he had entered the military when he was just 20 and left at 29, and that his reservations about Muslims and issues with homosexuality stemmed from painful experiences.
"In the military I was indoctrinated to hate an ideology. That's how they trained me to be the most effective killing machine," he said. "In order to take someone's life you have to cope with that in your mind."
"I overdramatized it on radio to make ratings," he said of his on-air comments. "And it garnered attention. Not the attention I want now, but at the time I thought any attention was good attention."
"Given the atmosphere today I would not say those comments," he continued. "There was a rule over there by our counterparts in JAG (Judge Advocate General's Corps) that this is a culture of many of people, that they wipe their behinds with their hands. Given it's six years later, I'd explain it differently. But as a young kid coming out of a war zone you don't care. I was 27."
Also, he said that while in Iraq, he kicked doors down and multiple times saw Iraqi men holding down young boys and raping them.
"One night a week it's Iraqi tradition to have sex with little boys. Not all people, but in certain areas it's prevalent," he said. "We were briefed on this with Iraqi counterparts. When you've kicked in a door and seen a grown man holding down a little boy, and not just on one occasion… I personally experienced that multiple times."
Also, Higbie said, at the time he was vehemently anti-gay as a result of having been raped by his gymnastics coach when he was 11.
Still, he said he has changed. "I've morphed a lot. I've evolved."
Higbie also said he left the military at the time the "don't-ask-don't-tell" policy was being overturned.
"There were no gay people in the military. It was heterosexual," he recalled. "One of my good friends, a SEAL, came out of the closet. We all stayed friends with him. … I'd rather my son not be gay, but I wouldn't disown him if he was."
As for his disparaging remarks about military veterans with post traumatic stress disorder, PTSD, specifically that they have "a weak mind," Higbie said he is "100% pro-veteran," and that his comment had been taken out of context.
"PTSD is one of the one of the most over diagnosed conditions," he said. "When veterans get out and are having problems finding jobs – the transition is extremely difficult – there is a monetary incentive. You get $4,000 a month for the rest of your life. Fifty to 70% of veterans are either misdiagnosed or lying about it to get the incentive."
In any event, all those remarks were a half decade ago, Higbie said, adding that since January 2018, he has paid a steep price.
And what a difference a year makes.
These days, in addition to his job as the superintendent of a major construction company working on the Tappan Zee Bridge, he hosts a program on America's Voice News, a new 24/7 digital entertainment and news network focusing on Conservative family values.
Last week he announced America's Voice News is co-hosting an upcoming panel discussion at Greenwich Town Hall billed as "A Conversation about Current Events with panelists from both the left and right."
He has requested through the First Selectman's office permission to reserve the Greenwich's Town Hall Meeting Room on Jan 30th from 7:00pm to 8:30pm.
While typically meeting rooms are only available to non-profit organizations, and the Town requires proof of a $1M insurance policy, Mr. Tesei's office indicated in an email to GFP on Friday afternoon that Higbie's event is worthy.
The Greenwich event would be the inaugural America's Voice News' Town Meeting and others are being planned for towns and cities across the country, including Denver, San Diego and Washington state. Mr. Tesei thought it would be fitting to start in Greenwich where Higbie grew up and resides today.
"Peter liked the concept of having people getting together and having a conversation," said Tesei's executive assistant Barbara Heins in an email on Friday, adding that Higbie is in the process of completing the requisite paperwork for use of the Town Hall Meeting Room.
Tesei plans to give a short welcome to Greenwich at the beginning of the Jan 30 event. State Rep (R-151) Fred Camillo will also give opening remarks.
"This is the first in a planned series of Town Meetings around the country designed to promote civil discourse," Tesei said in the email. "It is my expectation that this will bring a return to the time-honored practice that 'we can agree to disagree' without criticism for one's position on an issue."
In addition to co-hosting the event, Higbie will be one of the panelists on the right, along with Tom Borelli who is a contributor at America's Voice News.
On the left will be "Liberal Sherpa" Cathy Areu who is a regular guest on Fox News Tucker Carlson Tonight, and David Stevenson, a "Democratic Socialist."
The moderator is Alison Maloni, the CEO of Alison May Public Relations.
Topics will include immigration, gun control, taxes and foreign policy.
Higbie said he had reached out to several Democratic officials inviting them to participate, including Jim Himes, Richard Blumenthal and Chris Murphy, as well as Joanna Swomley of Indivisible Greenwich, but only Jim Himes replied, saying he would have come, but it was not logistically feasible during the government shutdown.
Higbie Tweeted at Indivisible Greenwich this week.
So we just invited @IndivisibleGCT to debate issues facing CT and the nation on Jan 30 at Greenwich townhall televised by @AVoiceNews

They declined because they were to busy trying to take plastic bags away from residents and resisting. ???. Afraid to debate?

— Carl Higbie (@CarlHigbie) January 10, 2019
.@IndivisibleGCT & @CTDems attempting to stifle open debate and free speech after getting caught by @EdDadakis for using town resources for dem campaigns, weird. BTW @AVoiceNews invited them to be on panel and they declined ??@GreenwichTime @PeterTesei https://t.co/Tpr9SrIlrN

— Carl Higbie (@CarlHigbie) January 17, 2019
That comment started a thread of comments.
Greenwich resident Lucy von Brachel replied on Jan 11 asking Higbie to, "Please explain how a non-local news and entertainment co. is permitted to book space at Town Hall for an event like this. Policy says local non-profits only."  

From there, First Selectman Tesei replied on Twitter, "Lucy, seriously?? Free speech is free speech. Embrace diversity in all forms including opinions. You seem to thrive on creating division."
The conversation further heated up when Ed Dadakis, who is GOP State Committeman, 36th Senatorial District, said Indivisible Greenwich uses Town Hall all the time, which is not true.
Co-Founder of Indivisible Greenwich Joanna Swomley said her organization has never rented space at town hall because the Town's requirements for insurance are cost prohibitive.
She said she had worked at town hall doing private campaign work for her husband, Sandy Litvack, a Democrat, who was running for First Selectman against Peter Tesei.
In the same Twitter thread Dadakis posted grainy photos of Ms. Swomley and two other individuals shot from inside Greenwich in Town Hall. One photo was taken from overhead, appearing to be taken from a Town camera.
On Wednesday night DTC chair Tony Turner commented on the photos.
"They appear to be surveillance of a non-governmental body. That's deeply concerning to us," he said.
Toward that end Turner said that on Tuesday he submitted an FOI request to town attorney Wayne Fox for information about and materials collected from recording equipment in any town hall room reserved by the DTC.
"Many groups use town hall including public school PTAs, Democrats and Republicans. We need to get to the bottom of this," Turner added.
"It's scary to think Town Hall might be spying on any of us," Swomley said.
As for the panel discussion, Swomley said she declined on behalf of Indivisible Greenwich when she recalled Higbie's remarks from a year earlier.
"Indivisible Greenwich would not be complicit in providing legitimacy to Higbie and his xenophobic, racist, homophobic views," she said.
"I'm 100% behind free speech. However, this is not about free speech," she said. "Mr. Higbie is free to hold his views and to espouse them. But others do not have to give them credibility by appearing along side him. I am disturbed that any of our elected officials would voluntarily associate themselves at a public forum with a person who holds and espouses these views," she added, referring to Peter Tesei and Fred Camillo.
"That is very troubling. ​By introducing him, and failing to condemn his xenophobic, racist and homophobic stands, they may be seen as legitimizing everything Mr. Higbie stands for," she said. "Such deep-seated views do not simply evaporate. Higbie's comments after he was forced from the Trump Administration, coupled with his Twitter-feed, are strong indicators that his views have not changed."
Certainly, Higbie, while owning his offensive remarks in 2013, remains provocative.
This is staggering but true. pic.twitter.com/MNzhopP59a

— Carl Higbie (@CarlHigbie) January 13, 2019
You tell your child there is no such thing as pan sexual and transgender is a pretend thing made up for people who don't accept the reality of science. https://t.co/K2gsA4iSKy

— Carl Higbie (@CarlHigbie) December 9, 2018
Are you advocating for a revolution?
Let me give you a reality check @JohnBrennan, you keep pushing people to revolt against @realDonaldTrump, Conservatives will crush you. You represent a party that can't figure out which bathroom to use! https://t.co/HcFyzFUnym

— Carl Higbie (@CarlHigbie) December 27, 2018
Higbie said any of his remarks past or present are fair game for the Town Meeting on Jan 30, and that panelists will answer questions from the audience.
"There is so much misinformation in news, and the average American is overlooked. Very few give you a real voice, and that is the point of America's Voice News.  The answer to disagreement is more free speech, and that's why I would not come to this panel unless we had equal representation. I want both sides to present the best plans for Americans and let them choose."
"I don't want talking points," he warned. "I want a live face-to-face. Nothing is off limits. If there is a protester, we want to know why they are protesting. I don't want moral outrage. I want to hear their proposed solutions. Bring a problem, bring a solution, otherwise I'm going to bury you."
Expect fireworks.
Make sure you get your seats to the fireworks https://t.co/rqtBoH62ID

— Carl Higbie (@CarlHigbie) January 18, 2019
See also:
Greenwich's Carl Higbie Resigns from Trump Administration Over Racist, Sexist Comments
Greenwich Officials Respond to Higbie Resignation from Trump Administration
Greenwich Delegation Condemn Toxic, Divisive Rhetoric
Greenwich's Carl Higbie Joins Trump Administration as Chief of External Affairs