Temperatures dipped below freezing on the last day of January, yet about a dozen residents from the Booth Court neighborhood in Chickahominy met with with US Senator Richard Blumenthal (D-Conn) at the corner of their street and Armstrong Court.
In addition to the residents, officials including First Selectman Peter Tesei; Selectman Drew Marzullo; Environmental Health Director for Greenwich, Michael Long; and Amy Siebert, head of DPW, turned out despite temps hovering around 17°.
Also in attendance was Jill Oberlander, who in November lost a close race  to Michael Bocchino for State Rep for District 150, which includes Chickahominy.
"I feel we're in good hands now," Fortunato said after the meeting. "But I was surprised that neither Mike nor Fred were here," she added, referring to newly elected State Rep. Michael Bocchino who lives nearby in Byram, and State Rep. Fred Camillo (R-Dist. 151), who formerly ran a hauling business in Greenwich. Fortunato also said she was surprised no one from the Housing Authority attended the meeting.
The meeting kicked off with Mr. Tesei pointing out three distinct issues of concern. Specifically, he noted that Ms. Fortunato's concerns about the the source of her son's lead poisoning are separate from the neighborhood concerns about health and the environment. Lastly, he acknowledged concerns about soil testing.
The former dump featured an incinerator where town employees worked in two shifts, burning both construction debris and household waste for decades.
"We burned everything," Otto Lauersdorf told Greenwich Free Press before Mr. Blumenthal arrived.  Mr. Lauersdorf, who started working the dump in October of 1970, had previously worked at Arnold Bakery for three years. At the dump, he started as a laborer and drove a truck dumping residue of the ashes and hauling. He worked his way up to crane operator, picking up trash and dropping it into pits to be burned.
"We didn't pick stuff out," he said of the trash that was burned. "Whatever was in there — paint cans, spray cans, thermostats with mercury. Everything."
"After the fire, whatever was left — the ashes — it was spread out and more garbage piled on top for us to burn," Lauersdorf said, adding that workers would use the felt scraps from the old felt mill to ignite paper and start new fires. "The residue of felt — all the stuff that fell on the floor — would be dumped here," he said, adding,"And, oh the rats in the place, oh my God."
When the meeting began, Mr. Tesei introduced Mike Long, the environmental health director for the Town of Greenwich, and asked him to speak to the quality of environmental testing that has been done to date in the area.
"In response to Finkbeiner's test we received, there was some elevated lead at the edge of the stream and we wanted to see if there was elevated lead in the area of the play area at Armstrong court," Mr. Long said, referring to Mike Finkbeiner, who is a licensed map maker and surveyor. "We took three samples, and everything came back fine for lead. Because there is a playground in that area."
"That playground is new," Ms. Fortunato pointed out. "Clean soil would have been put over the finish. We need to dig down to find out what is in there. You have people gardening over 40 years who are eating out of that soil…You need to go down deeper."
"It is of concern. If you go through town files investigations were done, which showed there were problems. The files were closed. 'Terminate file' is marked on the file, not 'Close file,'" Fortunato said. "The files are marked termination of file. We had an incinerator that ran for years," Fortunato said, recalling her grandmother telling her that when her windows were left open, fly ash from the incinerator blackened her sheets.
Mr. Tesei agreed, recalling that his grandmother's sheets would blacken when she hung them to dry.
Mr. Blumenthal stood by listening while Ms. Fortunato expressed her concerns, followed by Mr. Lauersdorf. "The quench water, all the ashes were quenched with city water and it went on the ground, out of the building. There were two catch bins and when they got full it ran into Tom's Brook into the south. Until the 1970s," he said, adding that he'd lived on Booth Court since 1957.
Mr. Blumenthal said the Saturday morning meeting was just the beginning of a process of listening to neighbors, working with the Selectmen, and working with Federal officials.
"Anything I can do to provide federal resources is what I would like to do," said the Senator who had brought staff with him he described as skilled and knowledgeable in the area of environmental science. "I'm here to begin the process of learning and listening," he said, adding that there are federal resources available.
"If there is a need for testing, there are federal resources for it. If there is a need for cleanup there is an EPA brownfield program. The HUD program has resources…We stand ready and able to help you in any way we can." – Richard Blumenthal
Mr. Peter Quigley, a member of the harbor management commission, brought a map of the neighborhood. Mr. Lauersford and Ms. Fortunato pointed out where the former incinerator was located vis a vis the stream and neighboring streets, including Booth Court.
"This issue is really first for the Town, and Peter and Drew have been on top of it, " Mr. Blumenthal said. If cleanup were needed, Mr. Blumenthal said that he would work with the First Selectman in the grant process. "EPA has resources, and for remediation, the Town would have to make an application for them."
Mr. Tesei said the neighbors' concerns first arose when the Housing Authority proposed constructing a seniors building at Armstrong Court.
"That resulted in the neighbors' concerns about safety, about density in this area. That resulted in tests that were done, which I gather from the discussions here were not satisfactory to the residents," Mr. Tesei said. "The Housing Authority has published their reports. It's up to someone in the environmental sphere to determine what is in conformity with regulations. We don't have that expertise."
Mr. Tesei said the case of lead poisoning of Ms. Fortunato's son was an issue unto itself. "The other issues with regard to lead and the unfortunate circumstance of Ms. Fortunato and her son, were located in the home where work was done."
"And there is the third issue," Mr. Tesei said. "The Town has moved away from less favorable environmental practices, to be in conformity with requirements of today. I know first hand from my family was here when they were burning garbage, the same stories about sheets full of soot…Our position is to do what is in conformity with all of the federal and state regulations, working with data that is substantiated and valid." He said he would consult with the Town's Public Works Department on whether additional testing is necessary.
"The town may not have the expertise, but the state may. We can involve the EPA from the federal government," Mr. Blumenthal said, adding that his office has been in touch with the Department of Energy and Environmental Protection."There are multiple issues and multiple types of contaminants — lead, PCBs, arsenic, chromium, mercury."
"Importantly, tragically people's lives can be impacted tragically… there are public health aspects, and environmental impacts."
"The bottom line is we have to put our heads together and see what different resources there are," Mr. Blumenthal said. "I'm very familiar with the high school and these folks are my neighbors."
"The quality of life for the 140 families in this project here is priority number one" Mr. Tesei said. "I had a meeting in my office with all these people, and Amy Siebert and Katie DeLuca, to discuss this and again, having growing up visiting relatives all along this corridor, this issue is one I am intimately informed with."
Mr. Blumenthal had the last word. "Thank you," he said. "And I'll come back."
See also:
Senator Blumenthal to Meet with Chickahominy Neighbors on Toxic Soil Concerns
P&Z's Heller on Armstrong Ct and Soil Concerns: "Next step is to have a full blown hearing on the subject"
Armstrong Court Sticking Points: Raise the Roof? Test More Dirt?

State Rep. Camillo Remembers Dirty Dump "Like it was yesterday"
Sam Romeo: Lessons in Deflecting Blame for Toxic Soil?
WGCH TRANSCRIPT: Housing Authority Leader Accuses Booth Ct Mother of Child with Lead Poisoning of Slander
Senior Housing: If Not Booth Place at Armstrong Court, Where?
Armstrong Court Neighbors: "Not So Fast on New Multi-Story Seniors Building"
Housing Authority's Plan for Armstrong Court Includes 4-Story Building for Seniors
---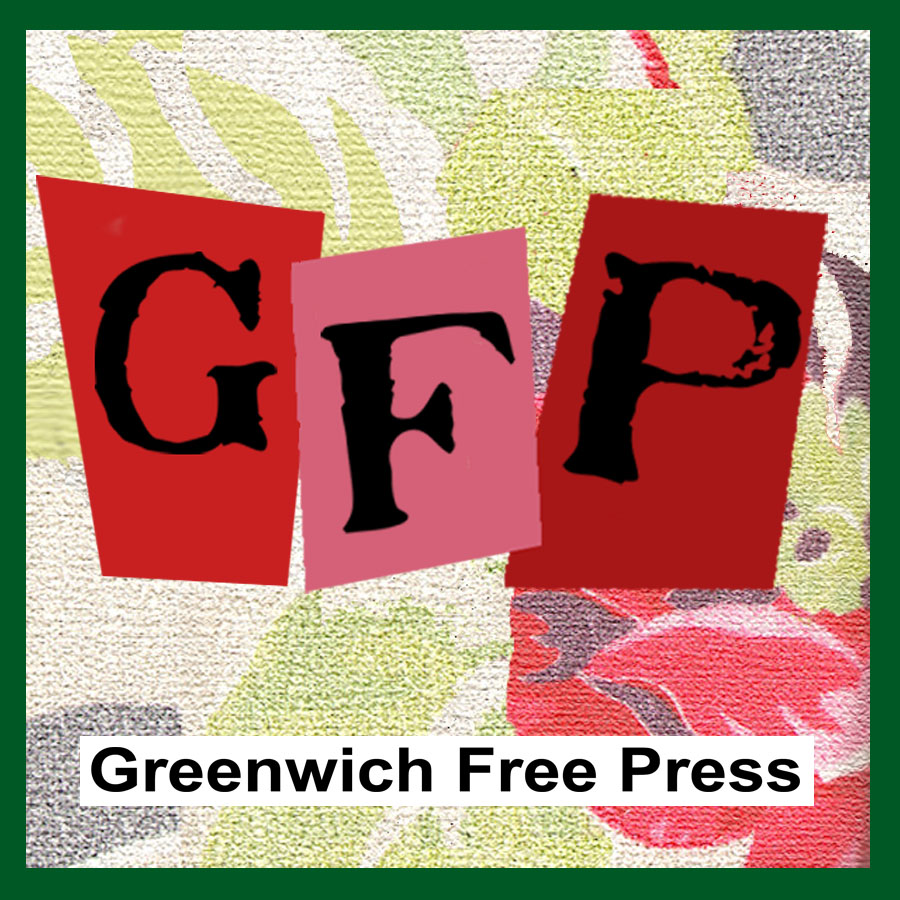 Email news tips to Greenwich Free Press editor [email protected]
Like us on Facebook
Twitter @GWCHFreePress
Subscribe to the daily Greenwich Free Press newsletter.