The Housing Authority of Greenwich (HATG) request for an extension on the MI for renovation and expansion at Armstrong Court was entertained at P&Z on Tuesday, with Christopher Bristol appearing on behalf of HATG. "We need time to go to different agencies," he said.
Specifically, the Housing Authority proposes to renovate the existing residences and build six new three-unit townhouses on the 50s era housing project on Hamilton Avenue.
Mike Finkbeiner introduced himself as a land surveyor and a land use consultant representing a group of neighbors who live adjacent to Armstrong Court.
"I'd like to bring some new information to your attention to clear up some issues that were raised at the December 9th meeting. I've been doing extensive research on the history of the waterways," Finkbeiner said.
When commissioners questioned whether it was an appropriate time to entertain the presentation, P&Z Director Katie DeLuca encouraged Mr. Finkbeiner to continue, and noted that his presentation would be entered into the record.
"What is now Holly Hill featured a large quarry in 1934, Mr. Finkbeiner said. "The Adsit property, which involved a group of streets that have since been eliminated, was serving as a dump. The lots appear in the subdivision appear on the tax rolls of 1930. From the 1920s on it began to be used as a dump."
Mr. Finkbeiner said that in 1936, a town incinerator was approved to be built at the edge of the dump property, despite objections of neighbors in Chickahominy and litigation against the then members of the planning and zoning commission.
"After a great deal of study, and opposition by neighbors, it was concluded this was  the appropriate site to build an incinerator at the edge of this very large dump pile that had grown to be 20 ft," Finkbeiner said.
"As the use of the property continued this quarry lake began to be infilled. So by 1971 solid waste had been disposed in the quarry, pushing the edge of the lake up to the edge of the Armstrong Court boundary, but Tom's Brook continued to run with open water behind the incinerator plant, flowing through it," Mr. Finkbeiner said.
The entire lake became filled in with solid waste, Mr. Finkbeiner said, adding that in 1958, (Mr. Finkbeiner referenced the Greenwich tax map from 1958) there was a deep excavation pond by the boundary of Armstrong Court. He pointed out a deep shadow cast by Armstrong Court across Tom's Brook, and the triangular pond that existed on Armstrong Court property.
Finkbeiner said that in 1975 the Armstrong Court property received a cease and desist order from Wetlands Department after attempting to fill the pond without a permit.
Finkbeiner referred to Otto Lauersdorf, Booth Court resident, who worked at the incinerator in the 1970s. As part of his duties Lauersdorf received waste from the Electrolux plant which would make their way to a man made pond on Armstrong Court property.
Mrs. DeLuca, director of P&Z, clarified that the man made pond on Armstrong Court property is near the pond on Holly Hill.
Next, Mr. Finkbeiner questioned the Melick-Tully soil test report from the Armstrong Court property. The tests were conducted when a parking lot was being considered in tandem with a proposed seniors apartment building. The seniors building and parking lot proposals have both since been dropped.
"There is a conflict in the number of tests, location of the tests. Then there was an issue with the depth of the tests," Mr. Finkbeiner said. He also said that Melick-Tully's report was dated Sept. 17 but the tests pits weren't dug until October 24, 2014.
Mr. Finkbeiner said Melick-Tully's claims that the soil is clean is based on four discreet sample tests.
"I'm trying to answer your questions: How many tests were there? Where were they taken? And how deep were they?" Mr. Finkbeiner said, referring to questions raised at the December 9, 2014 P&Z meeting. Mrs. DeLuca pointed out to the commissioners that they did not have his information at the December 2014 meeting.
"The report is very specific. Four discreet samples, numbered 1, 2, 3, and 4. Test number one was 3 ft deep. Tests 2, 3, and 4 went down 4 ft deep. Mr. D'Andrea said he was present for the tests and described the fill as clean fill, but the question is how deep the fill actually went.
Mr. Finkbeiner pointed out that liquid chemicals are heavier than water and would sink to the bottom.
"If there was a surge of ground water in spring time, and a freeze-thaw cycle on top, you can push some of those deeper chemicals out," Mr. Finkbeiner said, adding that in 2008 the Wetlands agency requested annual spring testing for the wetlands behind the incinerator. Mr. Finkbeiner said that testing has not been carried out.
Mrs. DeLuca noted that the Wetlands Agency already approved the Armstrong Court project, and that the area of disturbance is on the other side of the 15 acre property.
"The Wetlands act made it illegal to dump waste without a permit," Mr. Finkbeiner replied. "And therefore if there are dangerous levels of contamination in this pit, and there is a surge of groundwater in the spring season, there is the possibility of human exposure."
Mr. Finkbeiner asked P&Z for their help in overturning a HATG decision to ban him from Armstrong Court.
"Mr. Peter Hill from the state of CT DEEP has asked me to certify the locations that Mr. Lauersdorf referred to," he said, pointing out that he would be trespassing if he walked the property with Mr. Lauersdorf for that purpose.
"In order to comply with the state's request, I'm asking you to remove their no trespass order," Finkbeiner said.
The commissioners agreed they did not have that authority.
Mr. Heller said he was worried the P&Z was getting into the topic in a "half-assed" way. "There is quite a bit of controversy here, I don't feel comfortable listening to one man's opinion," he said.
"We're here on a simple matter, which is a date on the extension of the MI," Mr. Maitland said, adding that he was not comfortable entertaining "one man's opinion."
Mr. Finkbeiner said he was aware that both the Health Dept and the Dept of Public Works have alleged that he is in error. "I will certainly look forward to their evidence," he said.
"The next step is to have a full blown hearing on the subject, which we're happy to do," Mr. Heller said.
See also:
Blumenthal to Neighbors of Former Dump: Federal Resources Available for Cleanup if Necessary
Senator Blumenthal to Meet with Chickahominy Neighbors on Toxic Soil Concerns
State Rep. Camillo Remembers Dirty Dump "Like it was yesterday"
WGCH TRANSCRIPT: Housing Authority Leader Accuses Booth Ct Mother of Child with Lead Poisoning of Slander
---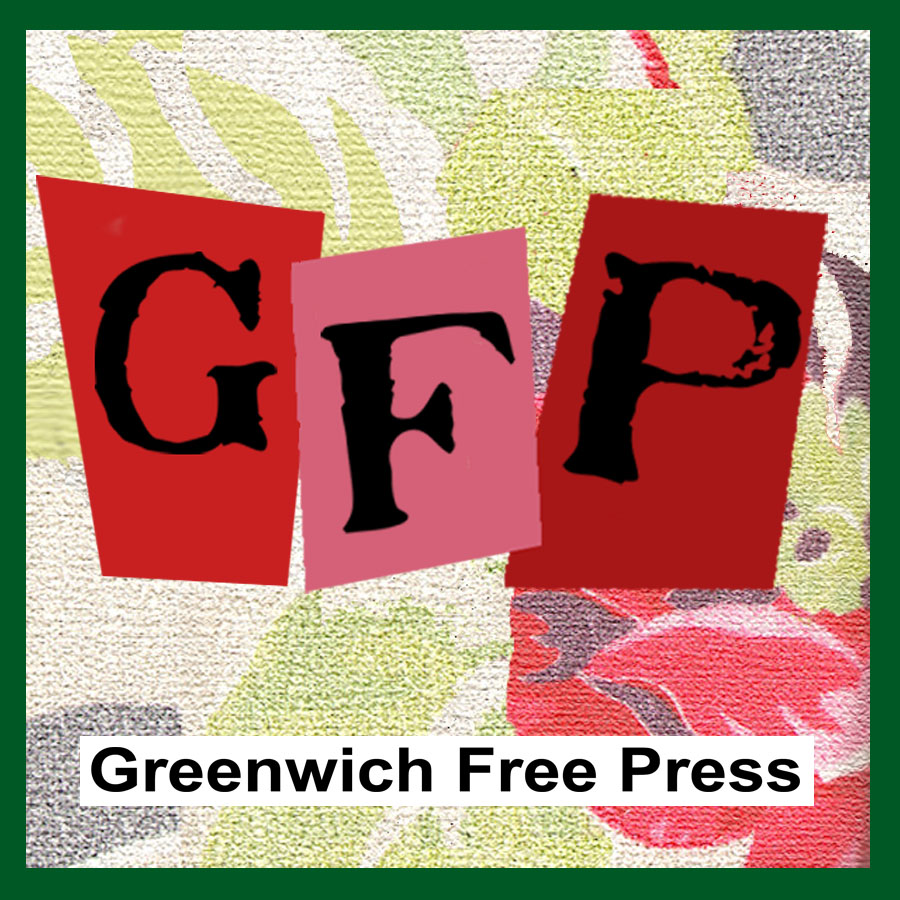 Email news tips to Greenwich Free Press editor [email protected]
Like us on Facebook
Twitter @GWCHFreePress
Subscribe to the daily Greenwich Free Press newsletter.