Since the previous Parks & Rec board meeting in September, director Joe Siciliano said additional work has been done at the Grass Island Dog Park, which residents have been complaining about lately.
Siciliano said grass seed has been put down in a portion of the park, which is now closed off.
"Hopefully with some rain we'll germinate grass," he said. Also, Siciliano said a storage locker has been added for dog related equipment. "There's a locker box with storage and we had promised that to Jessica and PAWS of Greenwich," he said, referring to the $300 her group was charged in error for staffing during their cleanup of the park.
Siciliano said that since previous board meeting, he met with Mike Scotti from PAWS of Greenwich and First Selectman Peter Tesei.
"Mike put together a concise proposal, which we discussed. It's an open discussion," he said. Specifically, he said there were separate conversations – one about the existing dog park, one about commercial dog walkers and one about dogs off leashes on trails.  "Mike did a good job. You can get your head around it now," he said of Mr. Scotti's outline.
Siciliano said the group was feeling out the Health Dept board about off-leash opportunities in town.
Mr. Scotti said PAWS of Greenwich is organizing an educational event for Dec 2, which corresponds to the start of dog season at Tod's Point.
"We want people there to educate and speak to dog owners to say this is what's expected of you. Cleaning up. On leash, you name it," Scotti said.
The educational event will include information on dog licensing, a small table to for people donate to PAWS of Greenwich, and free dog waste bags. There will also be an opportunity to learn about the pets available from Greenwich Animal Control.
"We want dog owners to be more responsible. And show people how to do it if they they don't know," Scotti said. "You want these rights and a more dog friendly town, here's what you can do."
Mr. Scotti said he planned to meet with Mr. Tesei to give him a signed petition with 400 names in support of professional dog walkers. He said the idea is to show there is a groundswell of people concerned about the ban on commercial dog walking in Greenwich. Specifically, Mianus River Park is posted no commercial dog walking, though the ban does apply to all parks with the exception of Grass Island Dog Park.
"We want them to understand the positive side of commercial dog walkers and who are their clients," Scotti said.
Mr. Siciliano said he hopes that the educational event on December 2 will be a success. "Hopefully people will become aware it's not a general free-for-all. Dog owners are not the only problem. There's dirt bikes and all other stuff."
"This is great news," said board member Gary Del'Abate. "I would love to work with your guys," he said to Mr. Scotti.
Though she was unable to attend the meeting, Jessica DelGuercio, founder of PAWS of Greenwich said, that the educational event coincides with the first weekend of dog season at Tod's Point.
"The purpose of the event is to promote responsible pet ownership in our community and to educate dog owners about the rules at Tod's Point during the off-season dog months," DelGuercio said.
"PAWS of Greenwich has heard the concerns from the community both positive and negative regarding dogs and their owners behavior," she continued. "We hope that our efforts in promoting basic pet owner responsibilities like licensing their dogs, picking up waste, controlling dog behavior and the town leash law, that we will help decrease the number of dog related conflicts, and neighbors concerns."
Ms. DelGuercio said people who would like to volunteer should sign up at www.pawsofgreenwich.com/volunteer
During the meeting, board member Frank DiVincenzo disagreed with Mr. Scotti's point of view.
"Mike said just a few people were complaining about the park, but on 'Next Door' in Cos Cob and North Mianus, people are complaining about dogs off leash and dogs attacking.
DiVincenzo asked that the comments, which he had printed out, be added to the record.
Comments on Next Door Greater Cos Cob include one from Elizabeth Staple, that read, "Today during my walk two large, unleashed dogs ran by without an owner in sight. Unfortunately, this is a common occurrence. My toddler loves walking in the park, examining things, spotting animals, etc., but unleashed dogs make that a dangerous environment for her. There are conspicuous signs stating the leashing requirement. Please respect them so that everyone can enjoy the park."
Among the replies was that of Janice Stahlhut, who said, "Sadly, there are always one or two that spoil it for everyone. there are clear signs that say LEASH REQUIRED. Is that so hard to understand?"
Diane Mays wrote, "Actually, last year…..I ran into a dog walker who was harnessed with like 7 leashes and not one dog was on them! …With all due respect and not to cause trouble, I called Greenwich Police. They should be made aware and tickets should be issued, if possible."
Linda Drabova said, "90% of dogs there are unleashed. I carry stick pepper spray taser horn. When you ask owners to leash them they look at you like you are crazy. Very disrespectful! If that happens just call animal control."
Mr. Scotti's executive summary said the goal of PAWS of Greenwich is to make living in Greenwich a more enjoyable experience for dog owners and their families.
The group seeks improvements to the existing dog park through a combination of
municipal funding and private donations.
They also seek more land to be designated as off leash areas where residents can exercise their pets without fear of ticketing.
Third, they seek a change to the ordnance that prohibits professional dog walkers from using the existing parks to exercise their clients' pets.
Certainly in Greenwich, which is paying for a public relations campaign to tout the benefits of living in Greenwich – particularly to millenials – Mr. Scotti's statistics were noted. He said that 70% of apartment seekers search for pet-friendly apartment housing via Apartments.com.  Yet, all Greenwich resident are prohibited from hiring a professional dog walker to walk their dog in any town park.
Also, Scotti noted there is an estimated 7,000+ pet owners in Greenwich, but only one dog park, Grass Island Dog Park. Despite recent improvements there, the park continues to smells due to its location adjacent to the sewage treatment plant. Furthermore, it was built on rubble fill and there is a constant bubbling up of shards of glass and metal.
There is no November Parks & Rec meeting. The next meeting is Dec 6. Vice Chair Gary Del'Abate will chair the next two meetings.
See also:
Greenwich Enforces Ordinance against Commercial Dog Walkers at Mianus Park 
Making Grass Island Greener for Greenwich's Dogs 
Interesting Parks & Rec Vote on Extending Dog Season at the Beach
---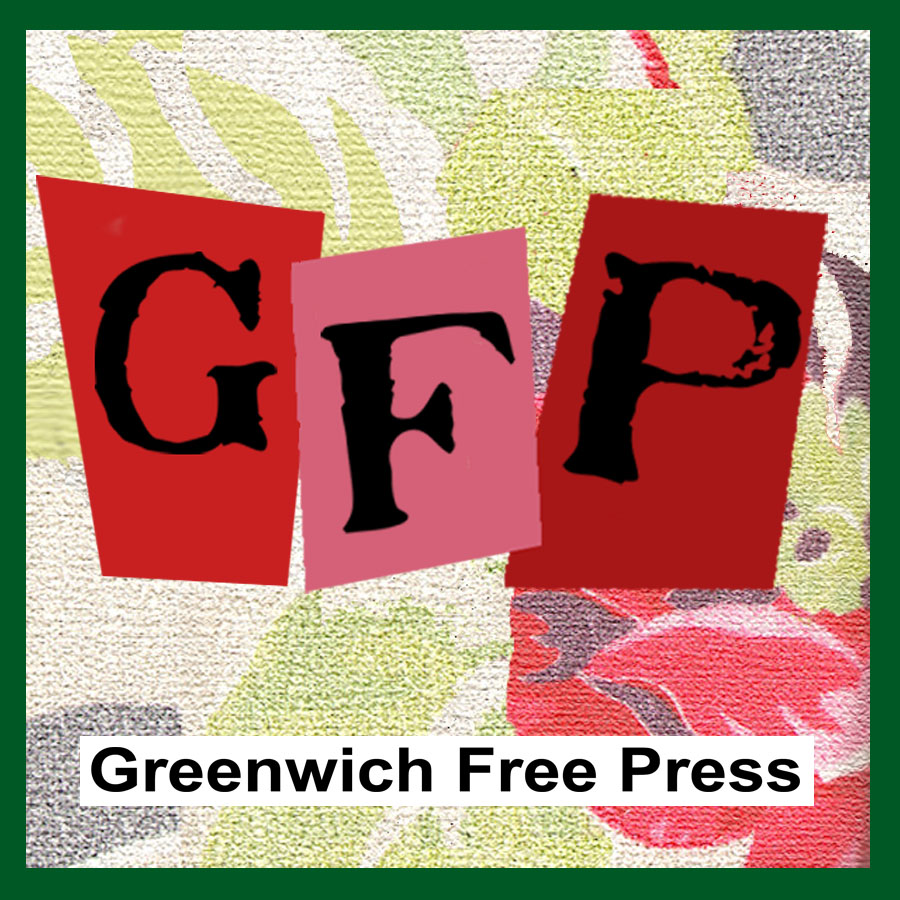 Email news tips to Greenwich Free Press editor [email protected]
Like us on Facebook
Subscribe to the daily Greenwich Free Press newsletter.
Subscribe to the GFP YouTube.com channel