Topping the news of the week was the lawsuit brought by Greenwich Reform Synagogue against the Town of Greenwich and its Planning & Zoning Board of Appeals.
Filed on Monday, July 7, case Number 3:2014cv00975 is a Civil Rights suit at Connecticut District Court, New Haven office.
The federal lawsuit alleges that Greenwich violated the civil rights  by discriminating against their organization's proposed plan for a house of worship at 92 Orchard Street in Cos Cob.
Back in early June, a stream of Cos Cob neighbors objected at a Planning & Zoning meeting to the proposed house of worship, but the P&Z commissioners voted 5-0 in favor and the application was moved from preliminary to final, though GRS agreed to meet a list of conditions that application.
On June 11, in a late night ZBA meeting attended by some 80 people, with many taking turns at the microphone during public comments, ZBA member Lawrence Larson proposed a continuance of the hearing, but was thwarted by his fellow members.
Tie and Try Again
Well after midnight, ZBA member Ken Rogozinski made a motion to deny the application. The five board members voted 2 to 2, with one abstention. In a second vote on whether to approve the application, again resulted in a 2 to 2 tie, with Lawrence Larson, who had wanted to continue the hearing, abstaining.
The net result was that the application, which failed to muster 4 votes, and, by default, was denied. 
The following day a GRS spokesperson said, via email, "We're disappointed in the ruling, but we are looking at next steps and the process of creating our new home will continue."
On Monday, July 7 the GRS filed its federal lawsuit.
On Thursday, July 11, a previously scheduled special meeting with the ARC, Architectural Review Committee, an advisory group for the Town, convened a meeting to review 14 points of issue for the proposed house of worship. GRS architect and attorney for the Greenwich Reform Synagogue represented the group and, despite objections from Chris von Keyserling, an RTM member who represents District 8/Cos Cob, the ARC members and GRS architect went through details point by point ranging from paint colors to parking lot pavers.
In other fireworks, on July 5, GFP intern Allie Primak, a rising senior at Greenwich Academy, posted a video on Greenwich Free Press of the fireworks at Greenwich Point. The crowds can be heard cheering and whistling, and in the last moments of the finale a reveler can be overheard commenting, "It's like a KISS concert!"
On July 4, the Town's annual Independence Day ceremony kicked off on Friday at Town Hall with a touch of history, a taste of cake and an ode to Old Glory.
At the ceremony, emceed by Bea Crumbine, 16 students from public and private schools in Greenwich were honored for their citizenship as well as academics. Ben Albano, who just graduated GHS and heads to UNC Chapel Hill in August, was recognized for his work raising awareness of the dangers of distracted driving and Project Yellow Light.
Outside Greenwich, Albano is more widely known as a winning race car driver. In fact, this weekend in Canada, he took home two second place finishes in rounds 7 and 8 of the Mazda MX-5 Cup championship.
On Tuesday, Michael Bocchino of the Byram Neighborhood Association presented a check for $3,000 to the Byram Volunteer Fire Dept., who is beefing up its low number of volunteer firefighters.
In other news, a feature on Second Chances, a local thrift and consignment shop in Byram was a hit with 74 Facebook likes. Shop owner Mindy Levy Salinas used to volunteer at Second Chances when it was run by Jewish Family Services. These days, Mindy, who is also a personal trainer, runs the shop 7 days a week.  She welcomes consignments, displaying the merchandise for two months. At that point, the consignor is welcome to reclaim the merchandise or have Mindy donate it to Salvation Army or Holy Rosary Church and receive a tax letter.
On Thursday, Greenwich Free Press intern, Nicola Traynor shared her visit at Makerbot's summer camp, where high tech enthusiasts explore 3-D Printing.
On a related note, Nicola, who heads to Northwestern University's Medhill School of Journalism in the fall, conducted a behind-the-scenes interview with the head of Digital Learning for the Greenwich Schools Board of Education, Phillip Dunn.
____________________________________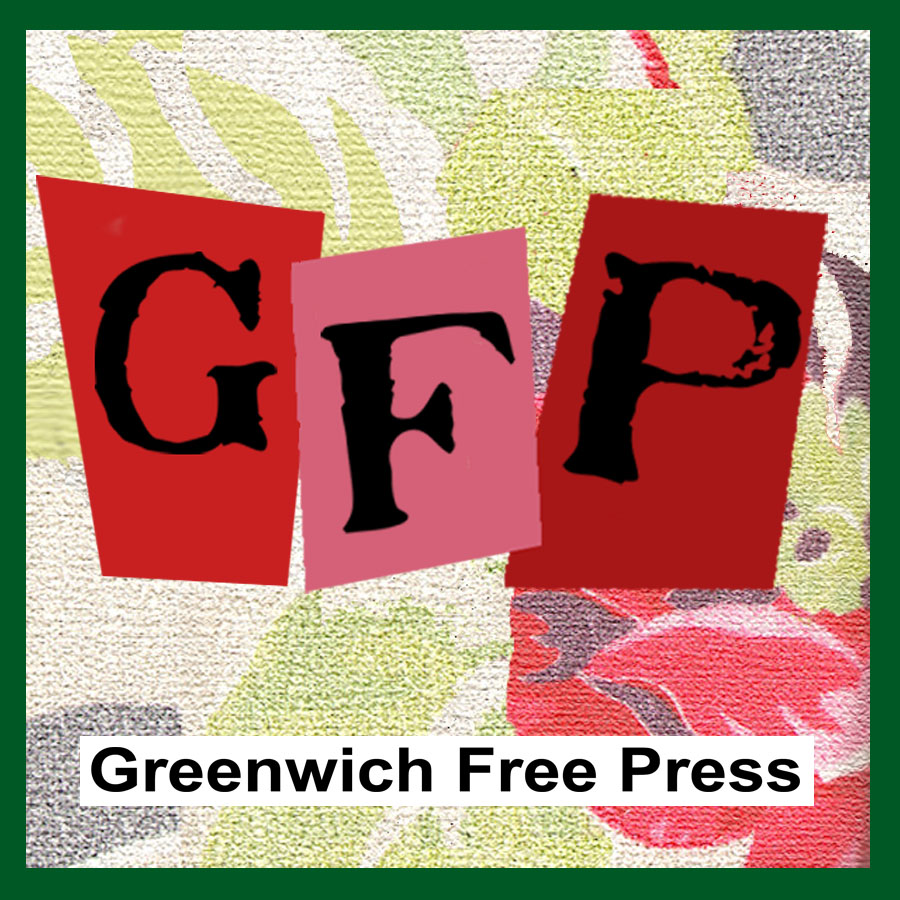 Email news tips to Greenwich Free Press editor [email protected]
Like us on Facebook
Twitter @GWCHFreePress
Subscribe to the daily Greenwich Free Press newsletter.