Some have taken to calling it "the McDonald's building." Others have decried the proposed apartment building as an unwelcoming gateway to Greenwich.
Given the building's proposed location right off I-95 Exit 5, at possibly the town's busiest intersection and the heart of Riverside's commercial district, is not the likeliest place for families to establish themselves in town.
But the P&Z commission was starting to come around to the proposed multi-unit apartment building application submitted prior to a moratorium on Section 6-110, the town's "workforce housing" regulation.
Under 6-110, the P&Z commission may give an applicant extra Floor Area and height in exchange for 20% of the units being designated for moderate income tenants.
The goal is to offer rents affordable to teachers, police and other Town employees.
The commission noted that the applicant had made many accommodations in response to theirs  and neighbors' concerns.
The application is submitted for preliminary site plan, not final.
In its current iteration, the proposal is for a three-story building over parking at ground level and 18 units (reduced from 20).
When there was mention that the units designated workforce might be 3 rather than 4 as previously offered, commissioner Peter Levy balked, saying 3 units represented less than the required 20%.
The applicant, Andrew Toth said, "I thought we had an agreement to go from 20 units with 4 (workforce) and then 18 units with 3 (workforce), to close off Neil Lane, and to create green space?"
"It is 20%," P&Z chair Margarita Alban said. "We indicated to the applicant we'd round up, and meet the applicant part way, to get the building smaller."
Commissioner Peter Lowe said, "That doesn't mean I have to agree with it."
"We can check it with town counsel before we go to final," Alban said. "The other thing is (the applicant) is not going for maximum incentive under the regulation either. That would give us some flexibility."
At the last meeting, which was in December, Mr. Toth threatened to convert the application to an 8-30g.
"You have all these incentives, and you push back. There is an 8-30g," Toth said at the time, referring to the State of Connecticut's statute for affordable housing, that exempts developers from local zoning regulations.
Previously the P&Z commission had pushed for the applicant to put the parking underground, or partially underground, in order to reduce the height of the building.
But on Tuesday the applicant's attorney Chip Haslun said the idea of underground parking was "ludicrous."
Deputy Town Planner Patrick LaRow said the Town's engineer, Scott Marucci had met with the applicant's engineer, Charlie Mills.
"He did not say it was ludicrous," LaRow added, but rather that dropping the parking underground would require an additional set of drainage requirements.
From the start, Mr. Mills had said he worried that any excavation would hit ledge.
"It would disturb the ability to drain properly and there is a high water table in this location," Mr. Haslun said. "If you had to pump, you'd need permission from the State to pump it to a sewer station."
"This is within the current regulations. We're studying the regulation, and we're going to change it." – P&Z Chair Margarita Alban on 6-110 the Town's workforce housing regulation
During public comment, neighbors said they were concerned about drainage.
They were also concerned about lights shining into their properties, tractor trailers on Neil Lane (the residential street behind the apartment building), an overall increase in traffic at the already busy intersection with Putnam Ave, and the height of the three story building.
Barbara Goldberg of 21 Neil Lane, directly behind the proposed building, said she and her husband had upgraded and enhanced their house since buying it in 1992, and converted it to two-family to supplement their retirement income, always having an eye to the residential character of the neighborhood.
She said their house came with one sump pump, but it was inadequate, and they added a second, and that water from 1205 East Putnam had impacted their property over the years.
"We have always had a problem with water in the basement when there is a storm," she said. "The developer is focused on dollars. Every inch means dollars. That comes at the expense of the neighbors, their pets and their children."
While the site plan no longer includes egress for tenants directly onto Neil Lane (only for emergency vehicles), Mrs. Goldberg said she anticipated there would be two cars for each of the 18 units, and that residents would nevertheless loop around the block to use Neil Lane to get to the intersection with McDonald's, Riverside Commons and I-95.
"I think it's the busiest intersection in Greenwich," Mrs. Goldberg said. "There have been more than 77 accidents at this congested intersection in the last three years."
Goldberg said she was also concerned about the preservation of a large Oak tree at the back of the property.
---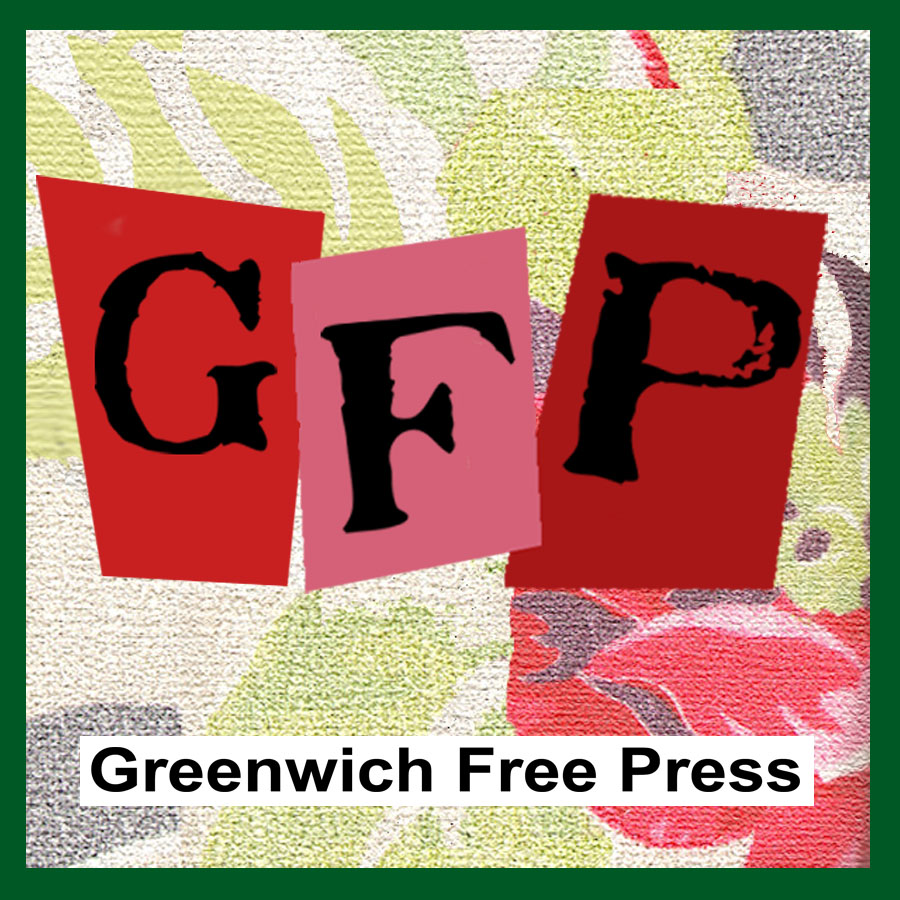 Subscribe to the daily Greenwich Free Press newsletter.
---
Mary Keller, who lives a few blocks to the west, said she too was concerned about drainage.
"I live down the hill on Riverside Lane. Two years ago, on June 18, we had nearly  a foot-and-a-half of water on our front lawn, nearly a football field wide on Riverside Lane coming down from Spezzano," she said, adding that she feared the situation would worsen with the proposed development.
"This building becomes the welcome to Greenwich at Exit 5. This building drives me crazy." – Liz Peldunas, Riverside Association
Bob Forstbauer of 24 Neil Lane said he and his wife put their life savings into rebuilding their house directly behind the proposed apartment building, and would be the most impacted.
He begged the applicant to put the parking underground so the building wouldn't be so tall.
"I'm trying to imagine what I'll look at when I leave my house," he said.
Ms Alban reminded the applicant of his obligations.
"You must retain your own storm water on your own property," she said. "Our engineer will review for that. It's supposed to stay on your site. With the storms we're getting nowadays, that's a challenge. That is what the drainage manual does."
Ms Alban tried to explain the commission's dilemma to Mr. Forstbauer.
"This (application) came in before the moratorium," she said. "They don't want to go underground for parking because of your concern: water and flooding. They're attempting a sound engineering solution."
Donald Whyko of RTM District 12 said tractor trailers are already using Neil Lane and even knocked over a fire hydrant.
He said cars constantly run the red light at the intersection, and that his appeals to the police to conduct enforcement had been unsuccessful. He also worried about drainage.
The commission assured Mr. Whyko that the town engineer would review drainage plans.
Liz Peldunas of the Riverside Association said her group surveyed residents about what they wanted to see along the Post Road. The survey results included an open ended questions that 102 people responded to.
"Like motherhood and apple pie, the most concerning items were new building size and traffic," Peldunas said.
Katilin Wardell, a member of the Riverside Association, said she was concerned the apartments wouldn't be desirable to renters.
"For young people who want to give up the glamour of a city, why would they pay top dollar to live next to McDonald's?" she asked.
"I'm not going to say a word," Alban replied. Remarks about the desirability of living next to McDonald's have been made multiple times by people on all sides.
Susan Foster also spoke about the quality of life for residents in the proposed building.
"It's not conducive for a family with young children," she said. "Once you let it go here, it's over for Riverside….The entire Post Road is going to become apartment buildings."
Ms Alban reminded Mrs. Foster there is a moratorium on the workforce housing regulation.
"It isn't over," Alban insisted. "We've gotten a lot of push pushback on applications under 6-110. We're working to revise it. It's not over."
Before the commission closed the item, Ms. Alban reminded the neighbors that the application was at the preliminary stage, not final. "They will continue to fine tune it," she said.
The item was closed, but the commission did not hold a vote.
---
See also:
P&Z, Residents Still Wary of 20-Unit Building; Applicant Hints at 8-30g December 11, 2019
P&Z Stymied by Bulk of Proposed 20-Unit Apartment Building Submitted Prior to 6-110 Workforce Housing Moratorium Nov 17, 2019
20-Unit Apartment Building Does Not Fare Well in Architectural Critique Aug 9, 2019