Greenwich resident Chris Franco has become something of a white knight for endangered historic buildings in Town.
While Greenwich retains a significant inventory of historic homes – after all, the town was settled in 1640 – recent POCD workshop feedback has been unequivocal: Residents are alarmed at the rate historic houses are vanishing.
Recent losses include Hobby Horse Farm (1840), John Knapp House (1760), Lockwood House (1875), the William W Richards House (1889), and rows and rows of houses on Milbank Ave. A proposal to demolish six turn of century homes on Milbank and merge their 6 lots to create a 19-unit apartment building was rejected by P&Z and is now in litigation. The list goes on and on.
While the new POCD is still in progress, the P&Z commission recently changed regulations for Historic Overlay "HO" with the goal of saving more historic structures and preserving streetscapes.
HO incentives offer a choice of additional units or increased floor area ratio (FAR) in return for structures being preserved in perpetuity.
A proposal to use the HO regulations to preserve a row of three grand turn-of-century homes on the Post Road from Hillside to Brookridge for a multi-unit a residential community is working its way through Town Hall.
On December 5 the Historic District Commission unanimously endorsed the project, approving a certificate of appropriateness. The vote was 8-0.
The application will also go before the Inland Wetlands and Watercourses Agency and the Planning & Zoning Commission.
While most of the grand homes on the Post Road have given way to commercial development, these homes, set back from the street, represent the last remaining unaltered streetscape.
Chris Franco has partnered with Marc Johnson, of Stone Harbor Land Co, who shares his passion for adaptive reuse, preservation and historic restoration to propose Milbrook Crossing, a  a 22-unit residential condominium community focused around the restoration of the 3 grand homes which are set on a total of six acres.
Submitting the project under the Historic Overlay regulations, the historic streetscape would be preserved in perpetuity beginning with the house at the corner of Hillside.
Hillside. The large Colonial Revival house at 3 Hillside Road, designed by J Edward Sidway, dates to 1909.
Situated at the fork of East and West Brothers Brook, once the location of a cider mill that processed fruit from orchards to the north, the house with its Tuscan-columned front porch originally sat on 2-1/2 acres, but was subdivided in the 1950s to create the parcel at 7 Hillside Rd.
Mr. Franco and Mr. Johnson plan to recombine the two lots, which include a charming pavilion that dates back to the original 1909 estate. The pavilion will stay; the 1950s house at 7 Hillside will be replaced with a new structure.
---
Putnam. Moving east, the property at 505 East Putnam Ave was purchased in 1905 by noted local architect Frederick GC Smith who designed the Colonial Revival house his family occupied by 1908.
Among Smith's notable projects is the Armory on Mason Street.
The house has a broad porch with a porte-cochère on one end and a pavilion styled porch-end at the other. There is a small carriage barn in the rear.
---
Milbrook Crossing will not include the large historic house at 509 East Putnam which is owned by Pathways, a non-profit agency that provides housing and services to adults with mental illnesses. The home was extensively renovated and is designed for supported living.
---
Brookridge. To the east of Pathways, the house at 5 Brookridge Drive will be included in Milbrook Crossing. Purchased in 1907 by David M Rousseau, who was the father of Annie Rousseau Smith, wife of Frederick GC Smith who was building his home two doors down at the time. This house has distinctive Tudor elements including half-timbering on the upper gables. Rousseau sold the house to nationally known vaudeville theater manager Julius Cahn, who bought it in 1910 as a weekend and summer home for his family.
Situated on oversized lots, the row of houses, all in the R-20 zone, are white elephants in today's real estate market and have no protections from the wrecking ball.
Some have been for sale off and on for several years. Mr. Franco said the owners have come to realize they are no longer viable as single family homes. In fact, one potential buyer for 3 Hillside Rd intended to knock it down and build an ultra modern abode.
"Our houses, plus Pathways, are all R-20 properties, which are odd orphans," Franco said, adding that each property has more acreage than residential lots in the neighborhood.
"They are all sort of orphans that harken back to the days when you had grand single family houses on the Post Road," he continued. "But they aren't a viable use any more, and the owners have not been able to sell them."
P&Z's new Historic Overlay regulations make projects like Milbrook Crossing possible because they allow expansion of structures and the addition of secondary structures.
"Our thesis was to restore and retain these grand houses on the Post Road, and expand them with additions that would look like they were organic," Franco said. "We want to add secondary buildings that look like carriage houses and barns."
Neither Mr. Franco nor Mr. Johnson, who both grew up in Greenwich, are strangers to restoration and adaptive reuse of historic structures.
Franco, worked previously as an attorney and banker, before earning a name for himself in historic preservation through several high profile projects.
Johnson, who founded Stone Harbor Land Company with Andy Fox, who now serves on the P&Z commission, has several adaptive reuse projects under his belt too.
---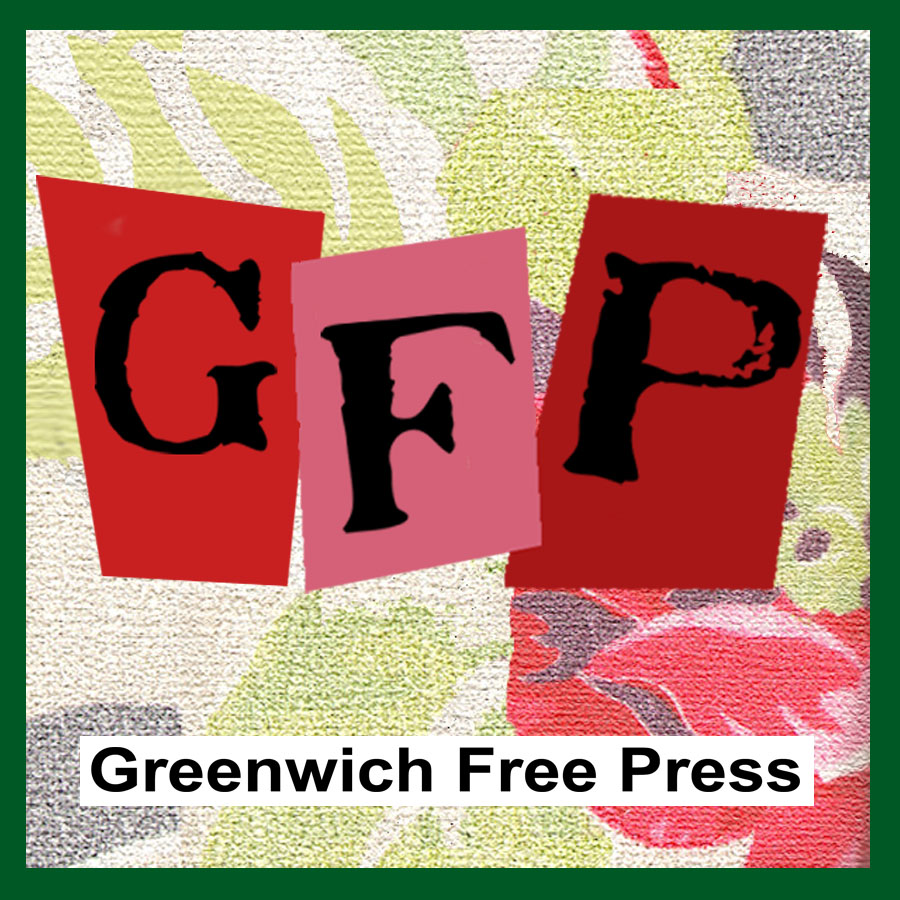 Subscribe to the daily Greenwich Free Press newsletter.
---
Milbank Crossing seeks a total of 22 residential units on a total of more than six acres. Mr. Franco and Mr. Johnson explained that under the new HO regulations, the bonus granted for preserving a property in perpetuity comes in the form of either additional FAR, which they do not need (FAR would allow 47,000 sq ft and they propose just 36,000) or an additional number of units, which in this case they do seek.
"To repurpose these houses with the new HO is ideal," Franco said. "Our project would not be possible without the new regulations. P&Z should be commended. They did a very thorough analysis to revise the regulations."
Franco and Johnson said Milbrook Crossing will appeal to empty-nesters, not unlike residents in the former Harbor House Inn in Old Greenwich, which Mr. Franco converted from a 23-room inn to 6 condominiums while restoring the inn's historic exterior.
The idea for Milbrook Crossing is to appeal to residents who are downsizing. Units will measure on average about 2,000 sq ft, and would be moderately priced by Greenwich standards at roughly $2,000,000.
"It's a win-win for preservationists. This is really enjoyable," Mr. Franco said recently during an interview in the wine cellar at the former Harbor House Inn where he and his wife Rachel now live.
Fifteen years ago Franco founded the Greenwich Point Conservancy with its mission to preserve and protect the structures at Greenwich Point.
Under Franco's leadership the GPC has restored Innis Arden Cottage and the old barn, known as the Susie Baker Pavilion. GPC's next project is The Chimes Building.
Franco was also a key figure in sparing the Feake-Ferris House from the wrecking ball in 2016. Working with the homeowner, the house went under an extensive renovation and is occasionally open to the public for viewing.
Franco also restored Ole's Boatyard, Greenwich's longest continuously operating, legally nonconforming commercial operation.
He has also completed other less visible projects including a gate house and 1790 barn at Conyers Farm and his wife's grandparents' 1895 Shore Colonial in Old Greenwich.
Mr. Johnson's projects include restoring a Coast Guard Station in Maine that dates back to 1874. It included a lookout tower and is listed the National Register of Historic Places.
He also received permission from Greenwich P&Z for an adaptive reuse of the Sarah B Carter House at 46 Milbank Ave which was built in 1932. Johnson is converting that from a combination of residence and doctor's office to executive offices.
At 30 Milbank Ave, originally the home of Robert Williams Mead, Mr. Johnson obtained a Historic Overlay and restored the property.
Mr. Johnson himself lives in a restored a stone cottage in Riverside that was built in 1912 as the superintendent's cottage at the Bonham Estate in Harbor Point.
"I moved in a  year ago," he said. "It has beautiful views and is situated on a tidal pond that goes into the Mianus River."
For Milbrook Crossing, Mr. Franco and Mr. Johnson have teamed up with not one but two architectural firms who specialize in historic preservation.
One is Austen Patterson Disston Architects and the other is Dadaro Architects. Mr. Franco said he worked with Dadaro on both the Feake-Ferris House and Ole's Boatyard projects.
"Both of the firms have a similar aesthetic," Franco said. "These are two very fine classical architects with big portfolios."
The project is big enough to divide up the work. In the beginning architects from both firms will work around the same table. Later they will break the project into two.
The Hurdles

The historic homes that will be part of Milbrook Crossing are not currently on Town sewers.
"Tony D'Andrea (engineer with Rocco V D'Andrea Inc) determined these are the only properties on US1 that are not in a sewer district," Franco said. "We've gone to the Town to ask them about including them in the district."
"We'll create our own private sewer line," Franco said, adding that a sewer connection exists in front of the house at 5 Brookridge.
Franco acknowledged that sewers are a hurdle. But, he said, "There is a process for this."
Mr. Johnson said the inclusion of Milbrook Crossing into the sewer district will have a positive environmental impact because it will eliminate the existing septic fields that are in close proximity to Brothers Brook.
Franco and Johnson said they have had several meetings with neighbors whose concerns are not so much about sewers, but rather about traffic in the neighborhood.
Residents of the 22 units at Milbrook Crossing will have access to two driveways – one on East Putnam Ave and one on Hillside Road, which gets congested with Greenwich High School traffic in the morning and at dismissal.
Mr. Franco said Milbrook Crossing residents will primarily use the Putnam Ave entrance/exit, especially during busy times at the high school, but when the high school is not busy, they may opt to exit onto Hillside Rd and wait for the light, especially if they are headed east.
Franco and Johnson pointed out that under existing regulations the properties at 3 and 7 Hillside, which are subdividable, could be four single family houses with four driveway cuts onto Hillside Road.
"They are subdividable because they're in the R-20 half-acre zone, but one lot is 1.2 acres and the other is 1.3 acres," Franco said.
---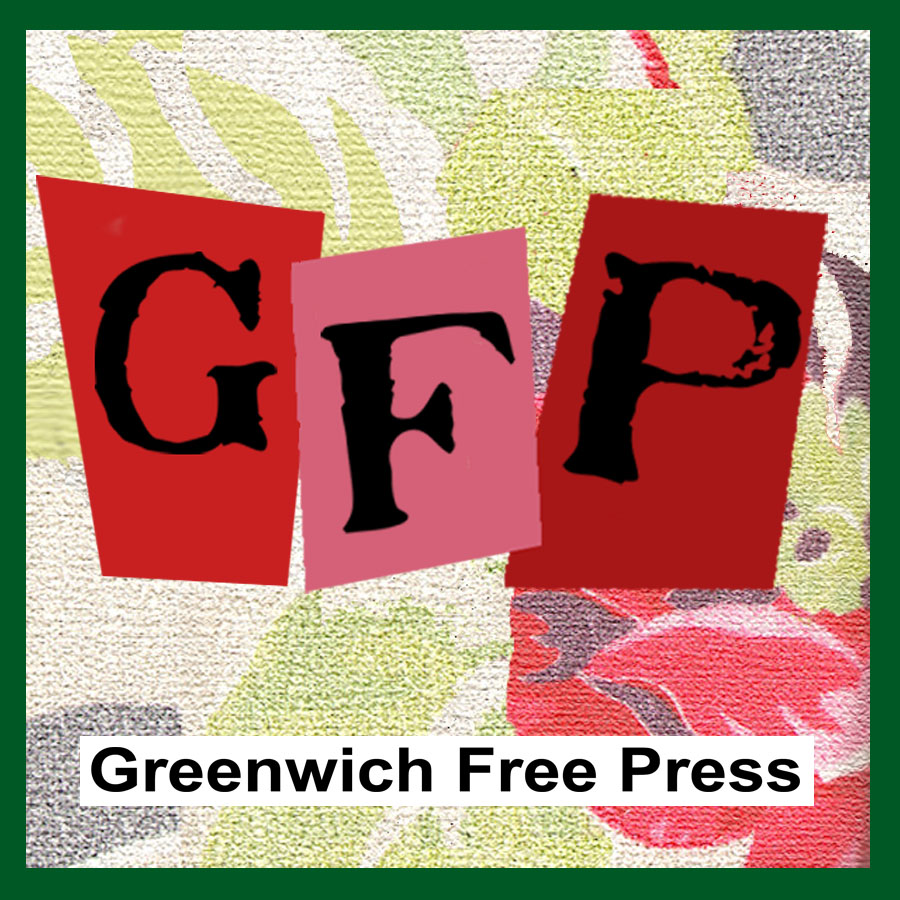 Subscribe to the daily Greenwich Free Press newsletter.
---
"We're not going to add to Hillside traffic," he said. "We're aligned with the neighbors. People are already upset about the traffic and we share that concern, our primary objective is to preserve the historic streetscape."
The State of Connecticut already has plans in the works to improve the bridge over Brother's Brook, which floods in heavy rains. The bridge only 22 ft wide and will be expanded to 38 feet.
Other than the issue of sewers and traffic, Franco and Johnson expect some push back on density. Certainly 22 units is far greater than the existing three single family homes, but the trade-off is the preservation of the streetscape and historic homes.
It is important to note that while Milbrook Crossing proposes 22 units, the cumulative FAR is 10% less than what is currently permitted. Furthermore, the Historic Overlay regulations provide a bonus of .15 FAR.
"We are not trying to max out FAR," Franco said. "We're coming in 10% less than the max FAR, without even having the bonus. So the FAR is actually 25% less than the maximum we could be seeking."
The house at Brookridge will feature six units as well as a pool and pool house. The carriage house will be converted into a fitness center.  The remaining 16 units will be spread across 3 Hillside and 505 East Putnam Ave.
Franco and Johnson said the plans have already been refined multiple times.
"It's a win-win for preservationists, for the community," Franco said. "We're excited to be stewards of these properties and we take that very seriously because we are not developers, but citizens with an interested in preservation."
"When the project is done, we'll put a preservation easement on it so the streetscape will stay historic in perpetuity," he said.
"We want to respect the historic fabric of these buildings – the trim work, the windows," Mr. Franco said. "We want to create a project that is appealing to people both today and in the next 100 years."