Around 5:00pm on Wednesday, neighbors in the area of 56 Clapboard Ridge Road reported hearing crunching noises at Hobby Horse Farm, also known as the Benjamin Reynolds House, circa 1840.
At dusk the house was visible with its historic windows removed and a truck from Second Chance parked in the driveway.
Centuries old columns lay across the front yard as workers milled about. The front door had been removed.
Since the owners of "Meadowlark Manor LLC," Ray and Lydia Bartoszek, co-founders of investment firm RLB Holdings, LLC, first went before the Inland Wetlands and Watercourses Agency and later Planning & Zoning, many advocates for historic preservation in Greenwich attempted to broker compromises.
Mr. Pugliese of the Greenwich Preservation Trust spoke with attorney for the owners in late fall 2015 and learned the owners might be willing to move the historic house at their expense and place a preservation easement on it if the neighbors who benefit from a deed restriction would consider  lifting the subdivision restriction.
That would have allowed the owners to  subdivide the property, move the house and construct a new house on the adjacent lot, which would have avoided demolition. It was not to be.
Former owners of Hobby Horse Farm, which sits on 4.75 acres, Lisa and Mark Jennings restored the house in 2001 and 2010, and sold it in summer of 2015 for $8,750,000. Mrs. Jennings told GFP in Dec 2015, "I poured my entire heart into this home, but I never felt like that was my house. I felt it was a privilege to live inside its wall. Jennings said she left behind an antique hope chest she filled with mementos of the years her family lived there. "My intention was for every family in the future to add their photos and memorabilia too."
Lisa and her husband Mark, who raised four children at 56 Clapboard Ridge said they suffered from "renovation creep" over the years, renovating it to the tune of $3 million.
"The money is not even the point," she told GFP in December 2015. "I could understand if it was dilapidated beyond repair. But that house is a rock. It's significant – with its slate roof and original crown moldings and not even a single bit of chipped paint."
An online petition to save the historic property garnered 500 signatures. It read in part:
Hobby Horse Farm, also known as the Benjamin Reynolds house, is an 1840 manor home in the Greek Revival style that was originally built on 150 acres purchased by Benjamin in 1838 from Jared Reynolds, his brother, for $5,000.
Today, the 4.75 acres of Hobby Horse Farm shines, thanks to Lisa and Mark Jennings's complete restoration in 2001 and 2010. The 9000-square-foot, white, three-story house of stone and shingle, with louvered black shutters, stunning crown moldings, original antique wide-plank wood floors, a 1920's 8ft wide fireplace, with a roof topped in slate – old stone walls, perennial gardens, a swimming pool, a trout-stocked lake with a wooden row boat, open fields, a paddock, original post and beams and an actual hitching post all remain in tact and in spectacular shape.
Imagine a home that was built 60 years prior to the automobile? In 1845 the "rules of Baseball" were officially written, 1849 was the beginning of the Gold Rush, 1863 New York was awash in Draft riots, the first telephones were installed in New York in 1848 and as a reminder Hobby Horse Farm has withstood, earthquakes, hurricanes, disease, two World Wars, terrorism and also heard generations of newborn cries, children's laughter, weddings bells, July 4th fireworks and plenty of backyard BBQ's.
HISTORY should not be bulldozed away because someone can afford to do so!"
Linda Tripp Rausch commented on the petition, "My best friend owned this farm for many years, they loved and respects its history and are horrified to hear of its almost certain end. It is one of my favorite homes and the unthinkable should not be allowed to occur. We should fight this developer as he hastens to erase history for his monetary gain."
Michelle "Mimi" Spreadbury wrote, "My family lived in this house for 13 years while I was a child and a young adult. I learned to drive circling in the front and back driveway.
We were very active in the community with schools, churches, hospitals, meals on wheels, and the Bruce Museum. We had many very happy family celebrations that included our English and Pennsylvania grandmothers, all of whom have passed on. My youngest sister was brought home to the nursery which my mother decorated. Our extended French and British family visited many times as well; they got to see the one of the best as well as well loved of the regional historical homes and gardens first hand.
I was shocked and surprised to hear that this lovely plaqued home is being torn down that must have seen numerous family memories other than ours over many generations.
I remember as a teen when the home was plaqued by the Greenwich Historical Society. It was a great honor."
See also:
Hobby Horse Farm to Join Lockwood House in Scrapheap of Greenwich's History
Benjamin Reynolds c 1840, AKA "Hobby Horse Farm" May be Spared after All!
Former Hobby Horse Farm Owner: Step up to the Plate Greenwich, Fight Demolition
Next for the Wrecking Ball in Greenwich: c1840 "Hobby Horse Farm"
Add on? No, Demolish. Deadline to Oppose Demolition of Benjamin Reynolds House c 1840 in Writing is Jan. 8
---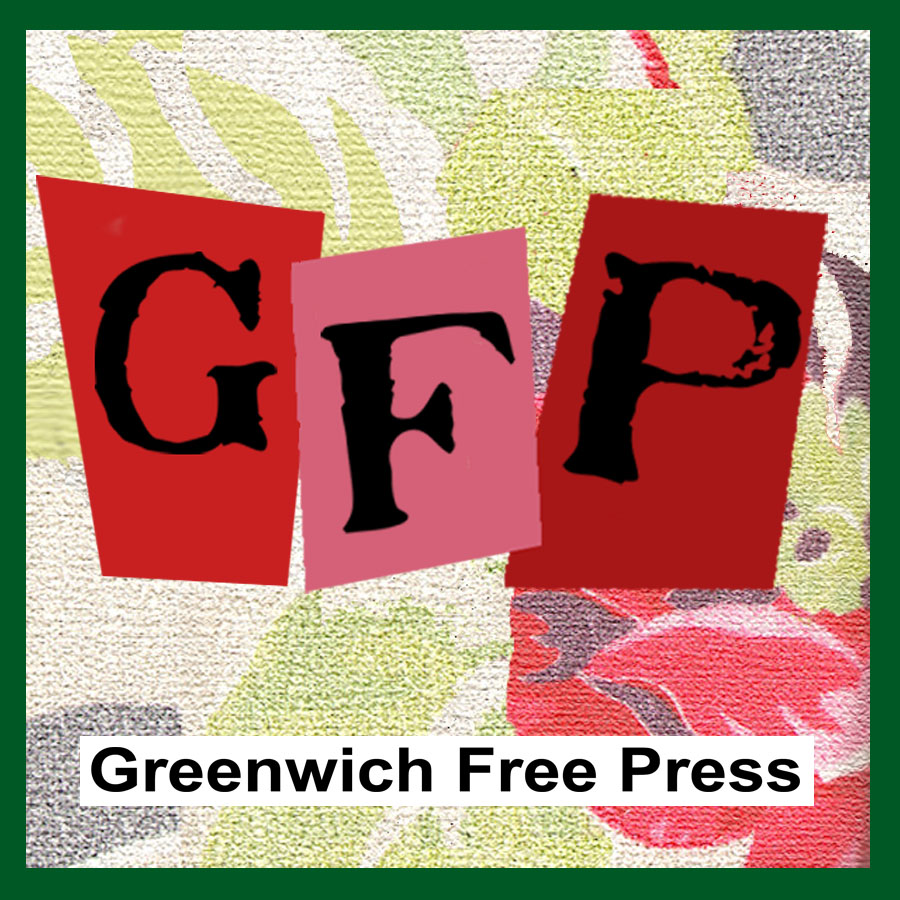 Email news tips to Greenwich Free Press editor [email protected]
Like us on Facebook
Twitter @GWCHFreePress