A newly formed non-profit, PAWS of Greenwich, and collective of Greenwich-area dog lovers, owners, and businesses, are joining forces on Saturday April 29 from 9:00am until 12:00 noon at Grass Island Dog Park for a clean up and series of pet-friendly activities.
The goal is to revitalize Greenwich's only legal off-leash dog park.
Dog owners from Greenwich and beyond are allowed to bring their dogs to Tod's Point in the winter months, from December 1 through March.
However, while there are de facto "dog parks" that are illegal, including the Mianus Gorge, in the warmer months there only destination that is legal for dogs to run off leash is Grass Island.
In 2015, an effort to extend the dog season at Tod's Point into April for two additional weeks came in the form of a petition. The Parks & Rec board voted down the proposed extension at their September 2015 meeting, despite words in favor from State Rep Fred Camillo and board member Gary Dell'Abate, who has since become the board's vice chair.
Since declining to extend dog season at Tod's Point, the board has had internal disagreements about dogs in Greenwich's parks.
Mr. Dell'Abate has argued consistently for a more dog friendly approach, stating at a recent Parks & Rec board meeting that dog owners comprise a significant constituency in Greenwich.
The Parks & Rec board's newest member, Frank Divincenzo is adamantly against dogs in the town's parks, especially at Tod's Point.
"There a great number of people who want to go to the beach, but because there are dogs off leash and they're everywhere, they just don't want to go," DiVincenzo said at the December 2016 meeting.
According to a PAWS of Greenwich founder Jessica Del Guercio, the April 29 event seeks to improve the lackluster condition and appearance of the Grass Island dog park, where the adjacent wastewater treatment plant emits unpleasant odors, and the grass, which is on a slope, is often muddy.
Del Guercio said that many dog owners don't want to bring their dogs to Grass Island because of the smell, mud and overall condition of the park.
To sign up, or for more information on the family-and-dog-friendly event, the "Spring Spruce Up" click here: http://bit.ly/pawsofgreenwich
Clean-up activities will include:
Raking leaves and debris away from the exterior and interior of the dog park
Scooping up dog waste
Cleaning, re-roofing and painting the dog park community board
Painting park benches and the water spout area
Planting trees and grass provided by the town
Ms. Del Guercio's hope is that some small changes to the appearance and condition of the park will help attract residents and make it a more comfortable and safe environment for the two-and-four-legged.
An avid dog lover and owner of a rescue puppy, Del Guercio launched this initiative following her move to Greenwich from Manhattan.
After experiencing the dog park and talking to community dog owners and dog walkers, she decided to launch PAWS of Greenwich.
"Greenwich is the largest town on Connecticut's Gold Coast and has over 50,000 pet owners. There is an essential need in the community for safe and clean off-leash areas for canines, and appropriate pet-friendly resources for residents and those considering Greenwich as their new home," Del Guercio said.
"We hope to raise funds to support community programs that promote the importance of pet-friendly communities and pet welfare programs, and give back to our four-legged family members, that bring so much color into our life and our community," Del Guercio added.
In addition to the cleanup, the event will feature a variety of pet and family friendly activities at the April 29 event, including:
"Ask a Vet" pop up by On Spot Veterinary
A PAWS photo booth for pups and their owners
Complimentary mini dog training sessions by Heather Trocola at In the Lead Dog Training
Complimentary treats and coffee provided by Starbucks on Greenwich Avenue
Balloon artist and face painting by Hollydays Creations Face and Body Art
Complimentary dog treats, balls and bandanas provided by Blue Buffalo
Event raffle will feature giveaways from local businesses including Jack Dog Studio, Raleigh & Company, Choice Pet, Zen Bronze, Jack & Jill Pet Sitters, PetLuvin' Casita and others

The goal of PAWS of Greenwich is to make Greenwich a more pet-friendly community.
Funds raised will support Grass Island Dog Park revitalization efforts and other local pet-friendly initiatives and animal welfare causes in the community.
Visit www.pawsogreenwich.com or join the social conversation via Facebook Page, Facebook Group, or Instagram.
See also:
Gary Dell'Abate Wants Parks & Rec to Expand Opportunities for Dogs in Greenwich Parks
Interesting Parks & Rec Vote on Extending Dog Season at the Beach
Extend Dog Season at Tod's Point? Petition Circulates
---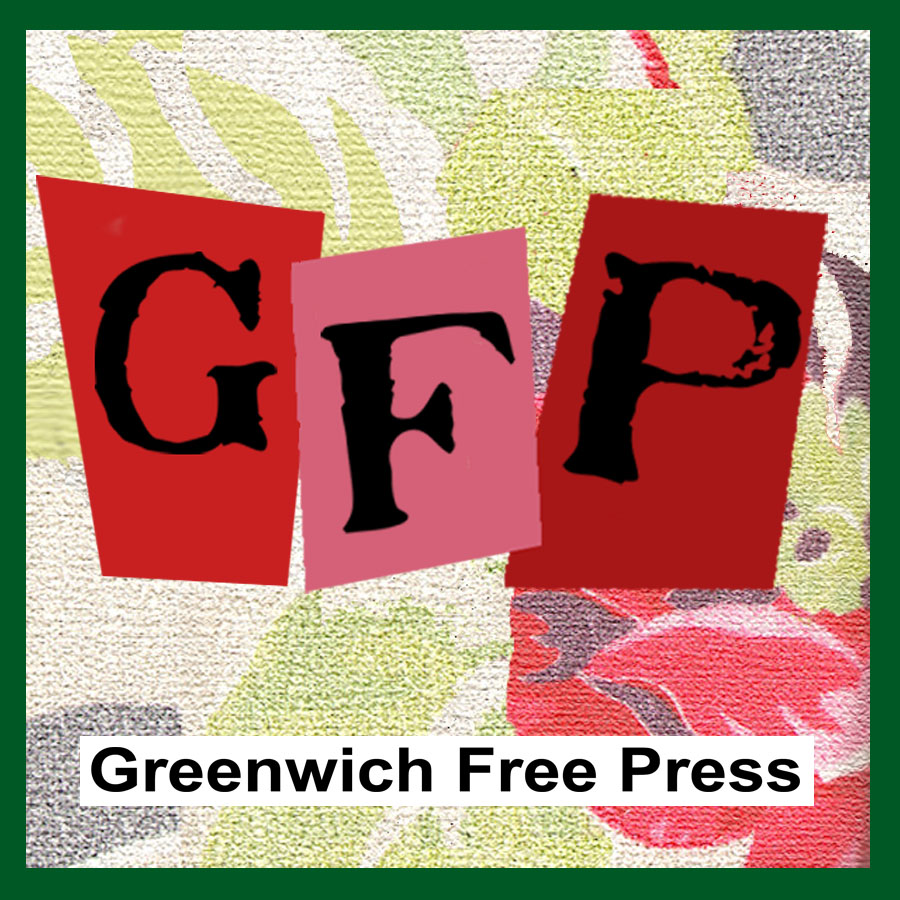 Email news tips to Greenwich Free Press editor [email protected]
Like us on Facebook
Subscribe to the daily Greenwich Free Press newsletter.
Subscribe to the GFP YouTube.com channel