At Thursday night's Board of Education meeting, the last business meeting of the school year, members voiced misgivings about a full 45 minute opportunity block at the end of the Greenwich High School school day. The time would be created by shaving minutes off each period during the day.
The board members noted that the idea, the suggestion of Superintendent Dr. Jill Gildea, had potential as a solution to athletes missing instructional time to get to competitions, and has been executed by countless other high schools, but losing its champion: Dr. Gildea herself.
The superintendent recently announced that she would depart Greenwich for a superintendent job in Park City, Utah due to her family situation.
"I'm not going to support changing the school day on the last meeting of the year without public comment. You have to work within the constraints," said Peter Sherr, referring to the existing 3:15pm end time at GHS versus Gildea's suggestion that school end at 3:30pm in order to create a full 45 minute opportunity block at the end of the day. That would make possible a full for-credit course.
"As a parent of an athlete who does multiple sports, from a parent lens, you better not do what we did this year," Gildea warned. "We can not do it this way again next year. I don't know that saying you have a constraint of 3:15pm with an academically enriched half hour is going to be a helpful solution."
BOE chair Peter Bernstein noted that ultimately the decision lies with the administration. "We're just giving guidance," he reminded board members.
Early in the meeting, incoming head of GHS student government Alex Kosyakov said he anticipated being a conduit for students' voices on the implementation of the opportunity block next year.
"There are many who find hardship at the high school instead of opportunities," he said. "I think the opportunity block has great potential for helping create the school that we have always envisioned."
But then came the teacher's union (Greenwich Education Association) president Carol Sutton, who voiced serious concerns about the opportunity block.
"Process matters," Sutton warned. "But when the board voted on May 17,  six to two to direct the superintendent to bring back an implementation plan for a new GHS schedule with an opportunity block, the board cast aside its own process."
Sutton said the board didn't take time to digest information, pose questions, and invite public comment, and that, "the likelihood of a thoughtful process for implementing a plan in just over 10 weeks was greatly diminished."
"We don't even know how people feel," Sutton said. "They haven't had the opportunity to express themselves. If it seems rushed, it's because it is."
Sutton said many questions remained unanswered, and that the new school year is just 10 weeks away. "Will the bus company agree to the proposal? Will three afternoon hub stops and three runs actually work? Is it even in the best interest of the students who ride the bus?" she asked.
She noted that this year, with the implementation of the start time change, parents of athletes were  upset at how much instructional time their children lost to early dismissals. But, she said, "This proposal eliminates over 90 hours of class time, the equivalent of just over 13 days for all GHS students."
"How do you feel as a district about that?" she asked. "How will we find out, considering it is now June 14? There are also many questions around special education. When will the special education buses depart and what does opportunity block mean to those students? And how will it mesh with special education law, which calls for access and equity?"
"There are many items with contractual implications," Sutton continued. "Once the plan is firmed up, will the board request to bargain with GEA?"
Sutton said the last time there was a major change in the GHS schedule, it involved a switch to an 8 day cycle from a 7 day cycle, but that a committee of stakeholders had worked on the plan for an entire year.
"That model prevailed and still is in place two decades later because of that work that took place up front," Sutton said. "I'd argue that the opportunity block is a more profound change than moving to an 8 day cycle. …Please at least consider delaying opportunity block to allow all stakeholders to participate in its creation."
Karen Hirsh, president of PTA Council also expressed concern.
Hirsh said many members of the PTA Council were disappointed at the board's vote in May for the opportunity block before having more details.
"With about a week left in the school year, parents are trying to understand yet another change to the GHS academic day," she said.
Hirsh said questions remain about the impact of reduced instructional time, questions about impacts to student safety and supervision during the opportunity block, and concerns about what will motivate students to stay in school during the opportunity block.
Also, she said there were concerns about implications to teacher contracts if a credit-bearing block was created and school dismissed at 3:30, while teachers are contracted until just 3:15pm.
45 Minute Opportunity Block vs 30 Minute Opportunity Block
Dr. Gildea acknowledged her suggestion may not be perfect day one, but that it is a start.
"Kids are enthusiastic about it and look forward to it as a support and help in their interests and activities," she said. "Whether or not they're athletes, they're still looking forward to this."
Gildea noted that graduation requirements have changed for the class of 2023, and that with a full 40 minute period at the end – versus a 30 minute block – it would be possible to offer a credit bearing class.
"It is the concept and theme, and we may have some courses ready to go," she said, mentioning specifically a financial literacy course and a Capstone project.
Gildea said the 45 minute opportunity block would provide a staggered exit from GHS, as well as opportunities for students to seek additional assistance from teachers, make up assessments, make up work, attend club meetings, meet with counselors, or take SAT prep.
Mr. Sherr said that at the time of the BOE's vote in May, the proposal did not indicate there would be a 2:45 dismissal. He said when he voted in favor of the idea, his understanding was that the school day would remain the same.
He said a 2:45pm dismissal to create a full 45 minute opportunity block would mean shortening the school day by 30 minutes, and students would decide whether or not to stay. "I don't think that's the proposal that came on that day," he said, adding that Carol Sutton's point about 90 hours of lost instructional time was not what was envisioned.
"There's give and take in any of these proposals and options – we're really extending the day, which is why GEA says we may need to look and bargain that," Gildea said, adding that some of the lost instructional time could be made up by scheduling mid terms during class time.
"The benefit of this iteration is this concept of a 45 minute credit bearing class that could be a true benefit for our youth," she said.
As for the suggestion that students would exit the school early, Gildea disagreed. "It is possible to say, no it's not optional. They're all staying, there is a way to do that," she said. "It's not a once and done."
Dr. Gaetane Francis said she was surprised by the superintendent's proposal and expressed concerned about the short turnaround time for implementation.  "It leaves me torn. I don't have a clear sense of what's going on. There's a lot of people out in the community who have no idea what's coming."
"This gives us more questions than answers," said Kathleen Stowe.
"And you are leaving," Stowe said to Dr. Gildea. "Even though this has a lot of people's names assigned to it, the buck stopped with you."
Jennifer Dayton said she had envisioned a "tutorial" – an academic experience during the opportunity block that would include an option for athletes to leave to travel to a game, students to work on the school newspaper or attend a student government meeting. She said she had envisioned more one-on-one experiences, and more personalized learning.
Barbara O'Neil said the proposal was originally intended to address athletes missing instructional time, and did so.
"If we don't give the administration the opportunity to work out some of the kinks in this over the summer, then we're back at square one with no solution to the problem of some athletes missing an enormous amount of instructional time," O'Neil said.
"I think we should give this a try," O'Neil said. "I'm not crazy about some of the time being optional, whether kids stay or not, but Dr. Gildea has some answers for that. We should give the administration some time to work this out, or we're going to be back with athletes missing more time and more parents upset."
"My son would have been out of there in a heart beat and probably gotten in some serious trouble," Lauren Rabin said of the 2:45 end time. That said, she felt the the contractual issues could be solved and that over time, a 2:45pm leave option could be returned to.
Mr. Sherr agreed with Ms. O'Neil.
"We already have in our policy the ability to let students leave for school sanctioned activities," he said.
And, Sherr said, "The teachers contract requires them to be at school a certain number of days, but not when they arrive or leave."
He said the teachers' contract requires them to work 6.45 hours of direct instruction plus 50 minutes for "wrap time."
Dr. Gildea reminded the board that if students leave at 3:15pm, that removes the opportunity for a credit bearing course.
Dr. Winters said GHS administration had looked at various scenarios. In one possible scenario, instruction would stop at 2:45pm and students would have opportunities until 3:15pm. That would boil down to 25 minutes, once passing time is subtracted. He pointed out that 25 minutes is not enough time for a club meeting or a student government meeting.
"You could either say, 'Here's a million opportunities, choose one,'" Winters said. "Or you can say, 'Stay in your last block class and we'll structure this very carefully. We'll give you direction on where you go, and if you choose not to take advantage of that, you can stay in your last period class to do homework.'"
Winters cited a school in Virginia that implemented an opportunity block at the end of the day, but gave up after one year.
He said that school had offered a schedule of opportunities students could be excused to participate in, or stay in their last period class and do homework, but that parents began flooding into the school to pick up their children.
"Those who had cars or could walk would leave and students did not take advantage of the opportunities," he said.
Winters said while the size of GHS is overall an advantage, if only half of the students take advantage of "opportunities," there are still 1,300 who don't.
Introducing his idea of a transportation hub, which would feature school buses bringing students to "hubs" in town at the end of 45 minutes, Winters advocated for the longer opportunity block.
He said the reason students have not stayed at school for extra help in the past is often that they don't have a way to get home.
"They are all very scheduled. They have sports and this and that. So they meet with teachers before after and during lunch," he said.
"However, if we had a late bus that was guaranteed to take them close to home, essentially 45 minutes after dismissal, we think we'd encourage a lot of students to stay and take advantage," Winter said. "We think they would have club meetings that would last a good length of time. That they would meet with teachers. Maybe we could offer make up PE classes, which would be a huge help for some students. Down the road, we could see a whole host of opportunities for credit bearing classes."
"The idea of having 25 minutes of unstructured time is not very appealing to a high school principal," he said.
The fact that the late bus doesn't come until 5:00pm was the impetus for the transportation "hub" concept. Winters said the transportation hub concept would require not 31 buses, but 20. "You're still getting a deep saturation into the community," he said. "There's a really opportunity to grow this in the future."
Gildea suggested the board make a decision on whether to pursue the opportunity block ending at 3:30pm, with staged busing.
She said that would mitigate the problems the school dealt with this year with the new bell times. Alternately she said they could stick with the 3:15pm dismissal and have either a study hall or extended period.
"I understand concerns about it not being fully fleshed out," Gildea said. "We will be going to aim for bus transportation to stay the same, and that the academic day will stay ending at 2:45pm, with the last half hour being defined as extra help, make up assessment, micro-study which is really the Capstone, personalized learning and some other things. However, it does not permit the credit bearing option."
"So, Dr, Winters, the board is not comfortable with our more creative option. Yet." Gildea said. "It's now a question about the logistics, where are the kids going to go in those 30 minutes and having that finalized."
See also:
BOE Approves Gildea's Start/End Time Creative Solution for GHS: The "Opportunity Block" (May 19, 2018)
Rugby Team, Families and Head Coach's Wife Testify at BOE Meeting in Defense of Suspended Coaching Staff
Western Middle School's Michele Giorlando DeRosa, Teacher of the Year, Honored by BOE, Kiwanis
---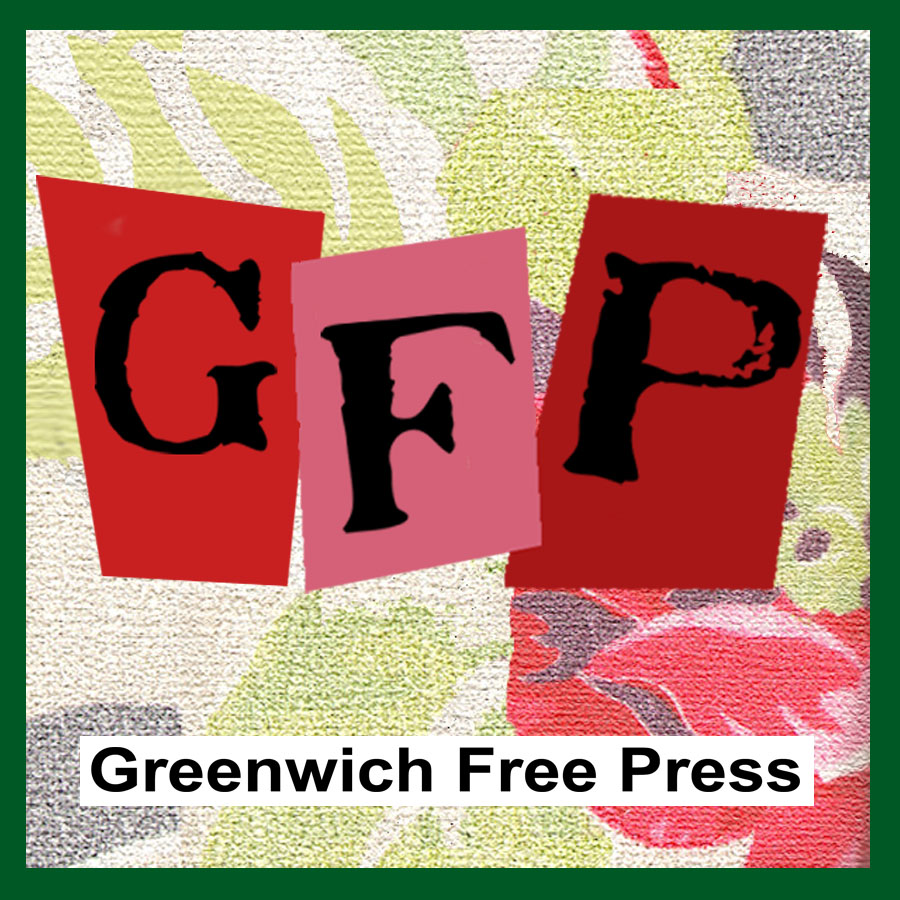 Email news tips to Greenwich Free Press editor [email protected]
Like us on Facebook
Twitter @GWCHFreePress