At Wednesday night's 149th commencement, the Greenwich High School class of 2018 enjoyed remarks from the keynote speaker Greenwich Police Officer Carlos Franco, who worked at the school for 11 years at School Resource Officer.
Officer Franco came to GHS after serving as a Greenwich Police Dept patrol officer. Prior to that he was employed by New York Fire Dept and served  as a member of the military. He was a Greenwich 2008 officer of the year, receiving the Dr. John A Clark Award, and in 2016 he was named Officer of the Year by the Greenwich Chamber of Commerce.
"I want to share my beliefs and observations that made me a better police officer at GHS," he told the class of 2018. "In today's world, people will tell you guys, 'Hey, go out and conquer the world,' but I would tell you to go out there and conquer yourselves. Once you conquer yourself, you can achieve anything you put your hearts and minds to."
"Don't be afraid to ask for help," Officer Franco continued. "Learn from your mistakes. We all make mistakes."
Officer Franco talked about respect and social media. "Respect yourselves. Respect others. Right now, the use of social media has become second nature to you. Your class is known as the in-between generation. Not quite millennials or generation Z. Your use of social media is staggering. Remember, your postings are your legacy, but do not let those postings define who you are."
Greenwich Schools Superintendent Dr. Jill Gildea congratulated the class of 2018, and, borrowing the words of Dr. Jane Goodall, she said, "What is so important is hope. …In this world of violence and fear, we must have hope for a better future. …It is you, young people who give me the most hope. When you understand the problems and are empowered to take action, what you're doing around the world is unbelievable. My greatest reason for hope, along with the human brain, the resilience of nature, and the indomitable human spirit that we see in refugees and homeless people overcoming seemingly insurmountable problems, and showing we are part of an extraordinary species, we will only achieve our true human potential when head and heart work in harmony."
In her salutatory address, Michelle Xiong said it is important to speak up about who you are and what matters to you.
"You do not have to be the most knowledgeable or experienced for your voice to be powerful and valuable," she said. "Every one of us has ideas, shaped by our individual trials and triumphs that are worthy of being shared with the world."
Class Valedictorian Michelle Woo said, "Many people say that we are just at the beginning of a long journey. I disagree. …We will be left with impressions of the people we met, the teachers we learned form, the friends we made," she said. "We'll remember the happiness of SRO, dancing alongside each other at prom, cheering at the state football championships in the snow, and donning elaborate get ups at senior dress up day. And we will never forget our beloved friend and classmate Nicolas Del Priore who we tragically lost a year ago. Nic is renowned for his kindness, humor and of course colorful themed socks."
Senior Class president Alissa Landberg said that every morning before she leaves for school her father has told her to learn something new.
"I've learned a lot, but today I'll talk about three things I've learned, not from text books, but from GHS," she said. "The first and most important thing is that it's really all about the little things. Holding the door for the person behind you, throwing away your trash, and lending the kid in your class who's always ill prepared a pencil."
"The little things matter most, so remember that," Alissa continued. "The next thing I learned from GHS is freedom with responsibility. We all dreamed about the day we'd get our senior parking pass. During opens we'd go for Rinaldi's runs, to Cos Cob park, or go home for a nap. But sometimes you have to make the hard choice: Studying for an upcoming test, or meeting with a teacher for extra help when your friends are doing more fun things. GHS has given us the liberty to choose what we want to do without forcing us into any certain future."
Dr. Winters said the class of 2018 engaged in many rights of passage of GHS.
"You staged a lively and spirited SRO: feeling the vibe," he said. "You wowed and amazed with your senior dress up day costumes, and the ultimate rights of passage: You complained endlessly about the wireless and juniors' parking. Some things will never change," he joked.
"You're the first class to come to school at 8:3oam, and the first to leave with the new 3:15 dismissal time," Winters continued. "You're the first class to have graduating students from GHS Innovation Lab and Windrose. And, along with all other high schools experienced some of the worst school violence in our country's history. You responded by organizing and advocating, and speaking your voice. You learned, I hope, that we all need to be educated on issues and be involved."
"You have the power to shape the type of person you will be," Winters said. "Act wisely, take responsibility for your actions, be ethical, treat others nicely and always come back and visit."
"Here are a few words to describe the class of 2018," Winters said. "You come from 43 countries and speak 23 languages at home, and 64% of you participated in athletics over the course of your four years," Winters continued. "And GHS was awarded the FCIAC cup as the number one athletic program in Fairfield County and the Vantage Cup as the most successful athletic program in Connecticut. Take that, Darien!"
"What is a celebration without gifts?," asked Felipe Sanches the senior class Treasurer. "The class of 2018 presents a total of $1,000 towards funding scholarships for the class of 2019. …We're also happy to present student activities director Mrs. Foster a photo album with pictures of the senior class celebrating all  all the fun activities she worked so hard to put together."
"Dr. Winters never hesitates to post a Tweet and give us a shout out," Felipe continued. "He always encourages us to exhibit the CARDS, be respectful of others, including our sports rivals even though we all know he hates Darien just as much as the rest of us," he joked.
"So in honor of Dr. Winters' support of all his students, and always taking the time to remind us to, 'Make it a great day,' the class of 2018 also created an album with pictures commemorating our best memories of Greenwich High School. And in addition because he likes chickens and has them, we got him an apron with little pockets that he can stuff chicken eggs in – so we all know who's making breakfast tomorrow."
See also
---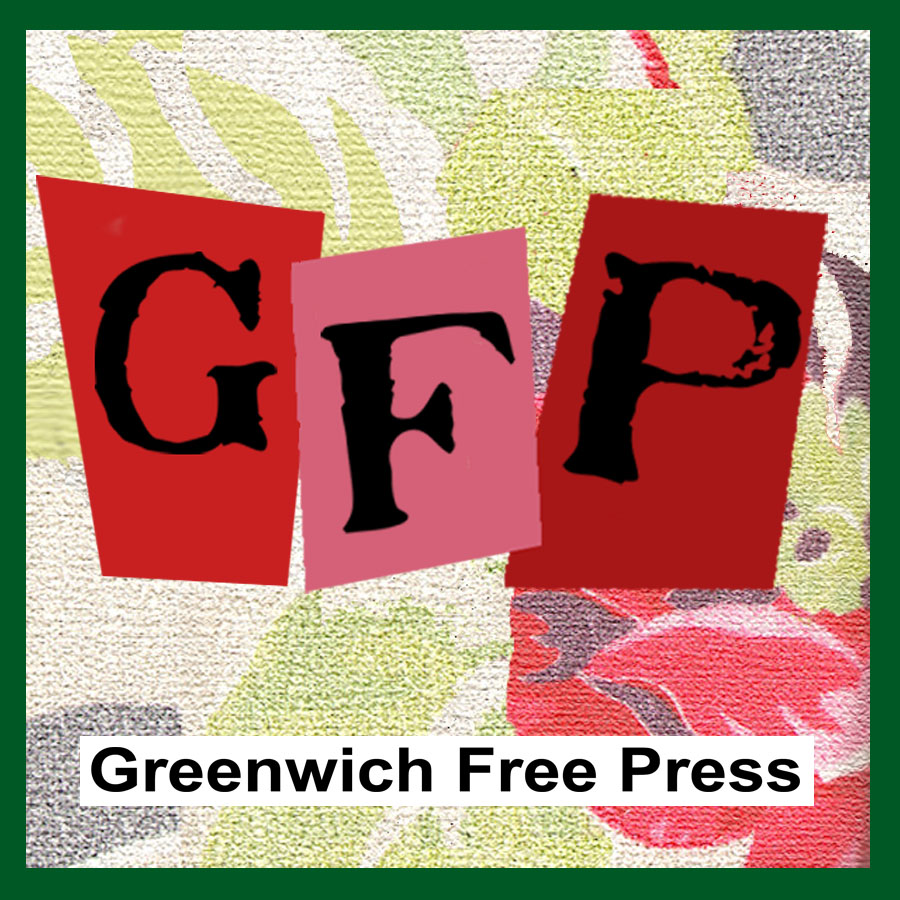 Email news tips to Greenwich Free Press editor [email protected]
Like us on Facebook
Twitter @GWCHFreePress