On Wednesday night at Town Hall the ZBA entertained the Housing Authority's (HATG) appeal for variances to building height and number of stories for proposed renovations and construction of new dwellings at Armstrong Court.
Representing HATG was Chris Bristol, who had appeared before the P&Z commission the previous night to request an extension on Municipal Improvement (MI) status.
And while on Tuesday night, the P&Z meeting was derailed by Mike Finkbeiner, who spoke at length about concerns over possible contamination on the Armstrong Court property stemming from years of operation of an incinerator at the adjacent dump, and about a pond on the HATG property he said was filled with polluted waste from the dump, Wednesday was another story.
At ZBA there was no mention of possible contamination, nor Senator Blumenthal's recent visit to the intersection of Booth Court and Armstrong Court, where he promised that if there is a need for cleanup in the area, it might be designated an EPA brownfield and that the federal government stands "ready and able to help you in any way we can."

Nor was there mention that Mr. Finkbeiner was banned from the Armstrong Court property by a letter sent on Feb. 7, 2012 from HATG Executive Director, Anthony Johnson.
Rather, discussion focused on state requirements that Greenwich provide a minimum number of affordable housing units, and the fact that Greenwich is sorely deficient toward that end.
Bristol began his presentation by describing Armstrong Court's six existing multi-family residential buildings as "austere, institutional, boxy, almost like dorms or something you'd see in a classic Russian movie."
"We'd like to put a whole new face on it – warm, friendly and family 0riented without the institutional stigma of subsidized housing," Bristol said, adding that the buildings were built in the early 1950s, before the grade plane regulations, and are therefore legally non-conforming.
Bristol acknowledged that the project involves an increase in impervious surface, but emphasized the increased quality of life and "enjoyment" of residents. The addition of a half-story for peaked roofs, according to Bristol would be easier to maintain, and avoid ponding problems that occur on existing rooftops.
Also, according to Bristol, the space inside the peaked roofs would allow for insulation. He pointed out that the additional space is not habitable, but nevertheless adds an extra half story to the existing non-conforming buildings.
Bristol said the proposed look would somewhat analogous "in feel" to Avalon rental communities.
"That's the feel we're going for, rather than something with a stark 1950s look," he said, adding that the buildings currently match the Arnold bakery for a 'factory-look' more than they match the residential neighborhood to the east.
The ZBA asked Mr. Bristol to explain state subsidized housing laws, at which point HATG Executive Director Anthony Johnson and HATG board chair Sam Romeo jumped in.
Connecticut Requires that 10% of Greenwich Residences Be Affordable
Mr. Johnson said the proposed new units are not 'low income housing.' Rather, Mr. Johnson said the new units will be 'affordable housing.'
"Low income housing," Mr. Johnson explained is calculated on 30% of a family's income. Whereas, he explained, with "affordable housing," which is part of the State housing portfolio because Greenwich took out loans from the State to build them, and must keep them affordable forever. "By (Greenwich) taking out that loan, they continue to have control over the land and access," Mr. Johnson said of the State's role.
Mr. Johnson said residents of the existing 12 one-bedroom units will be relocated.
"We will find comparable units within our existing portfolio," he said. "We have to, by state, law relocate and accommodate them."
"What if they don't want to relocate?" Mr. Larson asked.
"They have to relocate," Mr. Johnson said. "We can accommodate them, but there's no right of refusal. It's like any other landlord. If you want your unit, you have a right to it. They are subject to the same laws as any other landlord, other than the rent control aspect of it."
Mr. Johnson said these additional units proposed for Armstrong Court will help increase the town's commitment to the State to provide 10% affordable housing.
Mr. Romeo, chair of the HATG board explained said the town has 23,000 households, which means Greenwich is required by law to provide 2,300 affordable housing residences. "We're currently around 5%, so we're way under," he said.
Asked to describe the potential consequences for Greenwich being deficient, Mr. Romeo said, "The state can come in and violate any housing. They can tell the town of Greenwich …go to the 4-acre zone and say you have to put in multi-family units."
"They can come into Conyers Farm?" someone on ZBA exclaimed.
"We house 2,300-2,400 people and 1,300 units. That's why this building was chosen to have this face lift. Also, he said the POCD targeted Armstrong Court specifically.
Mr. Johnson said that the state includes Armstrong Court on its "at risk list," which refers to "family lifestyle" in terms of layout and look of units.
"They don't provide the family atmosphere that we like," Mr. Johnson said the current buildings. "And the new look with the peaked roofs…will change the perception of affordable housing in town."
And while at the December P&Z meeting attorney John Tesei, who represented the HATG, could not persuade commissioners to give a variance for the colonial-style roofs, after brief deliberation, the ZBA voted unanimously in favor of the variance for the sloped roofs.
ZBA members voting included ZBA chair David Weisrod, Lawrence Larson, Ken Rogozinski, Wayne Sullivan and Steve Certilman. Present for staff was Jodi Couture.
See also:
Armstrong Court Sticking Points: Raise the Roof? Test More Dirt?
P&Z's Heller on Armstrong Ct and Soil Concerns: "Next step is to have a full blown hearing on the subject"
Senator Blumenthal to Meet with Chickahominy Neighbors on Toxic Soil Concerns
Blumenthal to Neighbors of Former Dump: Federal Resources Available for Cleanup if Necessary
Senator Blumenthal to Meet with Chickahominy Neighbors on Toxic Soil Concerns
State Rep. Camillo Remembers Dirty Dump "Like it was yesterday"
Sam Romeo: Lessons in Deflecting Blame for Toxic Soil?
WGCH TRANSCRIPT: Housing Authority Leader Accuses Booth Ct Mother of Child with Lead Poisoning of Slander
Senior Housing: If Not Booth Place at Armstrong Court, Where?
Armstrong Court Neighbors: "Not So Fast on New Multi-Story Seniors Building"
Housing Authority's Plan for Armstrong Court Includes 4-Story Building for Seniors
---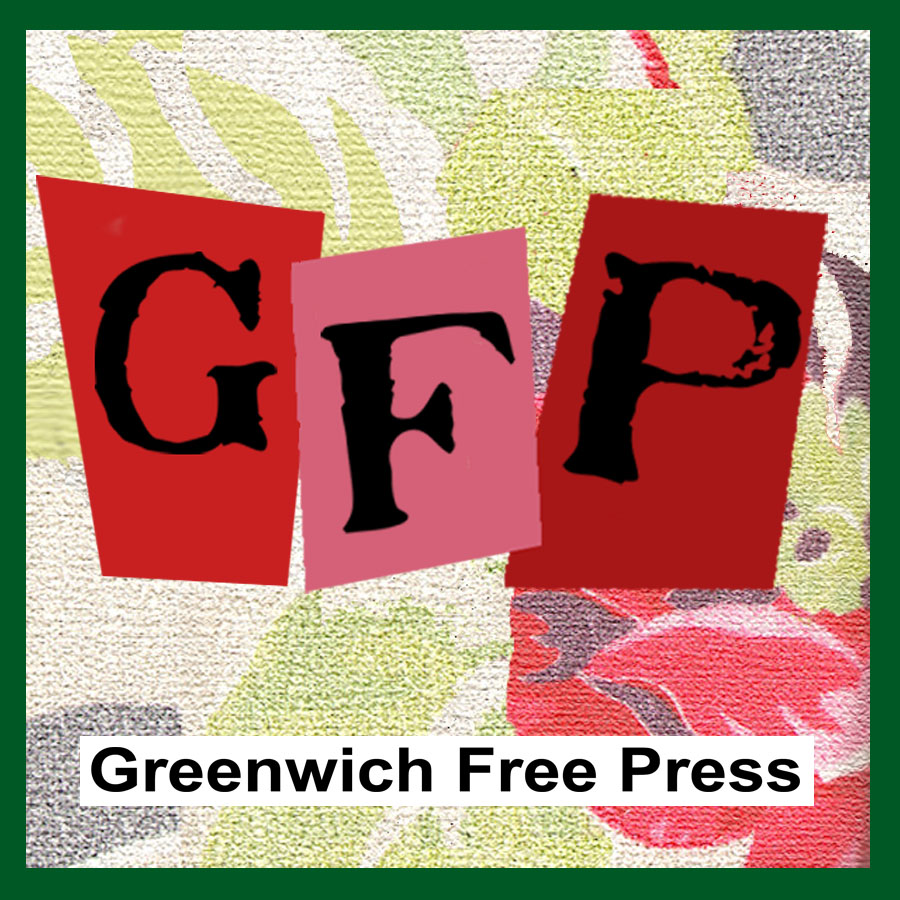 Email news tips to Greenwich Free Press editor [email protected]
Like us on Facebook
Twitter @GWCHFreePress
Subscribe to the daily Greenwich Free Press newsletter.