The March meeting of the board of Greenwich's Housing Authority convened on Wednesday in the meeting room at Armstrong Court. The basement room, with windows up high, cement walls painted blue and ceiling lined with pipes, was a grim venue.
After the board members, residents and guests ate sandwiches and cookies and tenants had an opportunity to voice complaints and concerns, Housing Authority executive director Anthony Johnson reported on the environmental testing at Armstrong Court, announcing that the site is clean.
"We actually dug nine additional holes they required and found no contamination," Mr. Johnson said.
Board member James Boutelle interrupted to say he was confused. "Wait, wait, is that the original test group? Or was that additional testing?" he asked, referring to Planning & Zoning's March 10th requirement that the Housing Authority hire a company, not Melick-Tully, to dig two holes in the corner of the property near the former dump and incinerator and test for contamination.
"My understanding is it's conditional on additional environmental testing," Mr. Boutelle said.
"Well, Tony D'Andrea's headed it up," Mr. Johnson replied.
"Tony's purpose was to try to design the limits of fill," said Terry Mardula, deputy director of the Housing Authority. "They were structural tests to determine the limits of the fill. They were not chemical tests. They were structural tests to determine perimeter bounds over in that area."
Mr. Boutelle said, "It is my understanding that Planning & Zoning conditionally approved the project based on additional testing. So, what is the timing of that?"
"No, that is not a requirement they can require us to do. So we are submitting the tests that we have done already. We're not doing any additional testing." Housing Authority Executive Director Anthony Johnson
Mr. Mardula jumped in to explain further. "At a cost of $2,000 to $3,000 per hole, it doesn't make sense. Last time around no one gave us guidance as to what the tests were for," he said. "Without guidance as to where to test, it doesn't make sense to just randomly test for a whole bunch of stuff. It doesn't make sense for an expense like that."
Housing Authority board chair Sam Romeo changed the subject away from the Housing Authority resisting re-tests of soil for contamination according to the Planning & Zoning commission's requirement.
Moving to the Fuss & O'Neill environmental hazardous materials tests done in April 2014, Mr. Romeo asked Mr. Johnson to confirm that the tests were part of the application process for financing renovations and new construction at the housing project.
"Do me a favor," Mr. Romeo said. "The environmental tests required when we go for state funding, we have to do assessments of the buildings, and we hired Fuss & O'Neill to do an environmental test of the buildings like we did for Greenwich Close. Whatever the findings are, after we do that environmental test investigation as part of the process of finding out what we have to remediate. Correct?"
"Absolutely, Mr. Johnson said. "We assessed any hazardous material on the site, which is what they've done. Any investor who wants to invest in this property would want to understand what they're getting into. And what they're getting into is some minor remediation."
"Remediation is part of the costs of the project," Mr. Johnson said.
The Fuss & O'Neill report revealed elevated levels of lead with Armstrong Court Apartments and in soil tested under the drip line of several buildings.
Mr. Johnson was was not alarmed by the contamination revealed in the Fuss & O'Neill report. "In most cases they found something here, something there. It could be a unit, it could be more, we don't know," he said. "This report and further testing will be worked into the financial plan… and remediation will be part of the cost. This is nothing new."
During the discussion of the Fuss & O'Neill report, Housing Authority attorney Lou Pittocco asked to be recognized from the audience, but Mr. Romeo shook his head. "I am declining to acknowledge you," Mr. Romeo said.
"Don't want to take the risk," Mr. Pittocco said.
RTM member Christopher von Keyserling interjected from the audience a joke at the expense of Greenwich Time columnist Bob Horton, who has hammered away at the housing authority for allegedly disregarding the health and safety of residents.
"I wanted to protest," Mr. von Keyserling shouted. "We're below level here. And we're eating food. Isn't there pollution all over the place that we're going to endanger our health by eating this food? Aren't you being derelict in your duty as a board to feed us polluted food?"
"There's one special sandwich over in the corner," Mr. Mardula said.
"I notice Mr. Horton doesn't come here to eat polluted food," Mr. von Keyserling joked.
Reached by phone on Thursday morning, Dawn Fortunato, who attended Wednesday's Housing Authority (HATG) meeting, had plenty to say. Fortunato, who lives in a house near Armstrong Court that was remediated for lead after her son was diagnosed with lead poisoning, characterized the comments of Mr. Johnson as hypocrisy.
Fortunato was inadvertently furnished the entire 2014 Fuss & O'Neill hazardous material study of Armstrong Court after a Freedom of Information Request for another document. The Fuss & O'Neill report found elevated lead levels of lead in paint in two apartments (Only 10% of Armstrong Court's apartments were assessed.)
"I had the State of Connecticut and the Town Health Department full court press on me when lead at the same level was found in my home," Fortunato said. "It's not just 'some minor remediation.' It's a big deal and can cause irreversible damage. It seemed like they were more concerned by the risk of investors than the health risks of residents. These board members think they are above the law and can do whatever they feel. They haven't even made their tenants aware that they are living in these current conditions as they are required to do by the EPA. Laws are in place for a reason. We don't get to pick and choose which ones to follow."
Reached by phone on Thursday morning, Mr. Johnson explained why the Housing Authority would not be hiring an outside company to test the soil as P&Z requested.
"It is not required under the regulations," Mr. Johnson said. Asked to be more specific, Mr. Johnson referred to First Selectman Peter Tesei's statements on his March 13 radio show that he thought the P&Z commission exceeded their responsibility when they requested HATG re-test the soil for contamination.
Mr. Johnson added that engineer Tony D'Andrea was in charge of the "structural testing" at the site, in roughly the same area the P&Z wanted testing for contamination, but he was looking with his own eyes to see if there were changes in soil color or texture or using his sense of smell to determine whether it smelled funny. "He was looking to see visually or smell a difference in the soil," he said.
Asked why residents in apartments identified by the Fuss & O'Neill report as having lead paint were not notified of the elevated levels, Mr. Johnson said that was not required by law. He said the Housing Authority's approach is to "encapsulate until we remediate."
"As long as it's encapsulated, and not damaged and can't be ingested by a child, especially a child under six, it's fine," he said.
Fuss & O'Neill found lead paint in two out of ten apartments they checked. They also found lead in soil after taking four discrete samples from the corners of each of the buildings collected at the building drip-lines, two ft from the foundation. The Ct Dept of Health standard for bare residential soil in play areas and non-play areas is 400 mg/kg. Building 1-5 had a level of 440 mg/kg.
See also:
Lead Paint, Mold & PCBs Found at Armstrong Court 
P&Z To Require Housing Authority to Re-Test Soil Near Dump
Is Armstrong Court Clean? Clinkers in the Furnace, Electrolux Liquid Waste, Alleged Ulterior Motives
VIDEO: Housing Authority Soil "Double-Check" Begins at Armstrong Ct
WGCH TRANSCRIPT: Housing Authority Leader Accuses Booth Ct Mother of Child with Lead Poisoning of Slander
Tesei on Armstrong Court Soil Re-Tests: Issue is Infiltrated with Emotion, Misinformation
Finkbeiner: FOI Unearths Suppressed Housing Authority Tests
Is Armstrong Court Clean? Clinkers in the Furnace, Electrolux Liquid Waste, Alleged Ulterior Motives
P&Z's Heller on Armstrong Ct and Soil Concerns: "Next step is to have a full blown hearing on the subject"
Blumenthal to Neighbors of Former Dump: Federal Resources Available for Cleanup if Necessary
Senator Blumenthal to Meet with Chickahominy Neighbors on Toxic Soil Concerns
State Rep. Camillo Remembers Dirty Dump "Like it was yesterday"
WGCH TRANSCRIPT: Housing Authority Leader Accuses Booth Ct Mother of Child with Lead Poisoning of Slander
---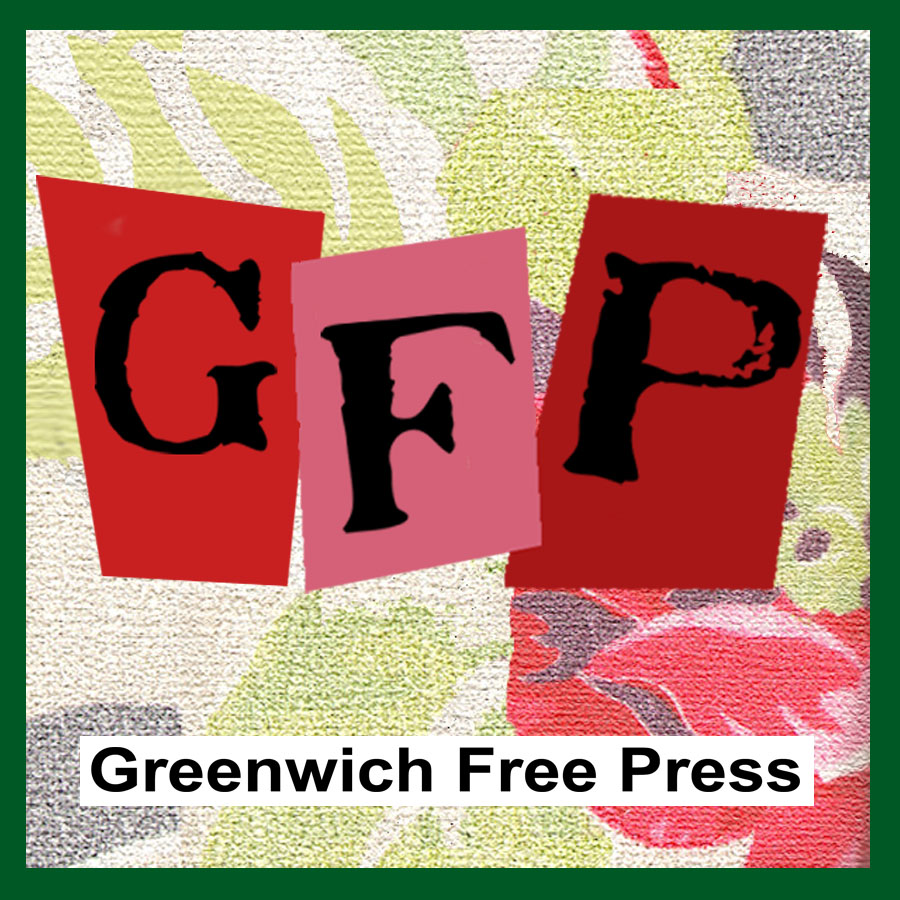 Email news tips to Greenwich Free Press editor [email protected]
Like us on Facebook
Twitter @GWCHFreePress