Greenwich residents who question whether soil and water in Armstrong Court are clean, are counting the days until the March 10 Planning & Zoning meeting, when the HATG's Armstrong Court proposal for preliminary site plan and special permit to renovate 6 existing buildings and construct 6 new buildings is on the agenda.
Booth Court residents Dawn Fortunato and Otto Lauersdorf, who are working with land surveyor and land use consultant, Mike Finkbeiner, are eager to voice their concerns about possible contamination in the area.
Though on Wednesday night, ARC voiced disappointment at the Housing Authority's choice of vinyl siding for the construction and renovation project at Armstrong Court, as well as dismay over removal of mature trees and arrangement of new townhouses along Hamilton Ave "lined up like soldiers," the advisory group voiced no strenuous objections to the project overall.
The project has also received the blessing of IWWA and ZBA.
The buck may stop with P&Z.
Back on Feb. 10, an extension on MI status was granted to the Housing Authority and Mr. Finkbeiner was allowed to speak.
Mr. Finkbeiner gave a history of the former dump and adjacent corner of Armstrong Court property, complete with a 1958 map from the Assessor's office showing ponds that have since been filled in.
Finkbeiner said that in 1975 the Armstrong Court property received a cease and desist order from Wetlands Department after attempting to fill the pond without a permit. He pointed out that the Clean Water Act was passed in 1972.
"There is the possibility of human exposure," he said when asked by Mrs. DeLuca for the relevance of his concerns, considering the senior housing project has been withdrawn and the proposed construction is on the farthest part of the property from the former dump and incinerator.
At the end of that meeting, P&Z chair, Donald Heller said, "The next step is to have a full blown hearing on the subject."
A month later, fallout from Finkbeiner's Feb. 10 presentation continues.
A Feb. 10 meeting transcript, now part of the record, includes Mr. Finkbeiner's presentation.
The Feb. 10 P&Z meeting was rebroadcast on GCTV on Monday, March 2 at 1:00am. Mr. Finkbeiner's presentation was excluded from the broadcast.
Since Feb. 10, Mr. Finkbeiner has sparred with those who suspect his motives are financial.
In her Feb. 28 Greenwich Time opinion column, Alma Rutgers, referred to questions about soil contamination as 'hype,' and Mr. Finkbeiner's narrative as 'speculative assumption.'
Rutgers also suggests Senator Blumenthal, who met with concerned Armstrong Court neighbors in the shadow of the hulking transfer station on Jan. 24, was deferring to the Town. At the time, Blumenthal said, "Anything I can do to provide federal resources is what I would like to do."
"Blumenthal told me during an informal conversation at an event last Sunday that his staff was available as a resource should funding for testing or remediation be needed, but only if the town requested his involvement," Rutgers insisted in her Feb. 28 column.
Mr. Finkbeiner has repeatedly said his objections to the tests conducted by Melick-Tully, hired by HATG to do preliminary testing in the northwest corner of Armstrong Court (at the site of a proposed parking lot for the seniors building that is now off the table,) include that the firm is unlicensed in Connecticut for the work performed and the engineer who signed the report is not licensed here either. Mr. Finkbeiner also questions the whereabouts of the "Chain of Custody," the form that documents the journey of the soil samples from test site to laboratory.
On Jan. 12, 2014, Ms. Fortunato sent an FOI request to HATG board chair Sam Romeo for the missing chain-of-custody form and lab certification. On Jan. 16, Fortunato redirected her request to the state FOI commission. On March 4, FOI Hartford responded by mail. The chain of custody form is still missing from the report (the link to the report is on HATG's website) as of 3:00pm on March 5.
In his Feb. 28 "Ask the First Selectman" radio show on WGCH 1490 AM, Mr. Tesei took a call from Mr. Finkbeiner, who said he wanted to ask about fire house staffing and question what he described as a lack of strategic planning for emergency services.

"I suspect from what I read that you see an environmental catastrophe that needs to be fixed," Mr. Tesei said.
"You're in an industry that potentially seems to benefit if there are issues that need to be contracted out," the First Selectman told Mr. Finkbeiner, repeating an observation he also made at the Board of Selectmen meeting on Feb. 20.
"Let's look at the data and what are the standards for the soils, based on DEEP, EPA, and what are the requirements? As I said to Senator Blumenthal and the residents, the Town will do what is necessary. There is a real ramp-up to pass judgement and escalate this without a balanced discussion without giving the town benefit."
On Feb. 10, days after an an orange no-trespassing sign was posted at the corner of Armstrong Court by Booth Court, Mr. Finkbeiner said he had hoped to walk the corner of Armstrong Court nearest the dump with Otto Lauersdorf, a neighbor who worked at the incinerator in the 1970s, but had received a letter from Anthony Johnson at the Housing Authority banning him from the property.
In an interview with Greenwich Free Press, Mr. Lauersdorf described his duties at the dump in the years 1971-77.  He recalled how waste from the Electrolux plant made its way to a man made pond on Armstrong Court property.
"How can that area that was so polluted be clean?" he asked. "It just doesn't make sense."
Lauersdorf, who immigrated to the US in 1952 from Germany, built his house on Booth Court himself. A veteran, Lauersdorf served in the Navy from 1960-64, followed by two years in the Naval Reserve in Stratford as an instructor for ROTC. He worked for Arnold's Bakery for three years and subsequently got the job at the incinerator.
"We didn't pick stuff out. We didn't recycle. Even spray cans, paint, thermostats with mercury," he said.
"In the morning we'd have to chop up what we called the clinkers in the furnace. It was  glass, burned cans, and everything that would stick to the brick firewalls," Lauersdorf said.
Lauersdorf said garages would dump nuts and bolts, and motor parts, which would all would go into the furnace. "As the grates wore out, you'd get a gap. A bolt would get stuck in there. We had to go in there with the furnace burning, with the fire suit on. And with a long stick we would poke it out," he said, adding, "We'd go in there with no safety gear, no helmets, no respirators and only one fire suit that was made of asbestos."
"We'd open up the trap door to the furnace, and there was such an accumulation of gas.  Jimmy Wilson opened it up one day, and thank goodness he had the flame suit on, he was completely engulfed in flames," Lauersdorf said. "We had to jump out of the way. I'll never forget."
Reflecting on his awareness at the time that his job was unsafe, Lauersdorf said, "We all did what we had to do to raise a family."
Back on Feb. 8, former hauler, State Rep Fred Camillo (R-Dist. 151) said he remembered the Electrolux factory sending trucks to unload gallons of waste into the pits. "Health and safety are paramount," he said. "It's better to be safe than sorry," Camillo added, referring to the neighbors' request for thorough testing in the vicinity of the former dump.
On Wednesday, March 4, recently-elected State Rep Mike Bocchino (R-Dist. 150), whose Byram and Chickahominy district includes portions of the Byram River, Byram Beach and Park, said, "I can't see how it couldn't be contaminated. I hope the town engages in thorough investigation of the groundwater and area of concern, and bring it to a close. Whatever it takes to bring it to an end," Bocchino said. "We have a responsibility to all the residents in the Town of Greenwich. Not just those in the effected area, to make sure the area is tested and reviewed."
On Feb. 26, she called Housing Authority board chair Sam Romeo during his WGCH 1490 AM Greenwich Matters radio show to ask about the missing chain of custody form. (There is a tab with the title page labeled "Chain of Custody form," but no form.)
"As far as I'm concerned, we don't have any contamination, and our report states that," Romeo said. "There has been a lot said about it, but the only facts presented are the ones we presented… If you read it, it's in there."
"No, it is not," Ms. Fortunato insisted.
"The fact of the matter is that report shouldn't even be there, because it's not part of our application any more," Romeo said. "I can take that report and just throw it away because it is not part of our application."
"Aren't you concerned about contamination in Armstrong Court?" Fortunato asked.
"No, I'm not. There's a natural barrier there," Romeo said. "Because there is a brook between us and the dump, it was heavy metals, and heavy metals stay in the silt. If it flooded, the heavy metals would not come up because they stay on the bottom because they are heavy. If anything, after years of flowing it would probably move out to Byram, to the beach. That doesn't effect us and the people in Armstrong Court."
When Ms. Fortunato said she knew of people in her neighborhood who are sick, Mr. Romeo evoked Judge Judy. "That's hearsay. If there was a problem, we'd know about it."
"There's not going to be any further testing," Mr. Romeo continued. "Why would they want to test that property since we're not going to develop that area."
"Mr. Finebecker, Finkbecker, what is his motivation?" Mr. Romeo asked Ms. Fortunato. "Out of the goodness of his heart? … You don't think there's an alternative motivation? He's not looking for a federal grant to do testing all over town? To my knowledge he is. That's something everybody needs to know. Originally that's what he wanted, for us to give him permission to do. I don't believe his only motivation is the Town of Greenwich."
When Ms. Fortunato brought up the missing chain of custody form again, Mr. Romeo took offense.
"You're calling me a liar and I take personal offense to that," he said.
Ms. Fortunato asked Mr. Romeo to go to the HATG website and click the link to the report on the home page, but Mr. Romeo said he didn't have time to do that during his radio show.
Ms. Fortunato said she had read Housing Authority board meeting minutes and questioned why the Feb. 4th minutes weren't published until Feb. 26.
Mr. Romeo apologized for the delay, and blamed the late minutes on his webmaster. "It's caused me a lot of aggravation. We're getting a new person as a webmaster so everything can be posted in a timely manner. It's made us look bad."
"I don't see any talk on the housing project since June in any of the minutes," Fortunato said. "There's nothing to the public about what's going in in Armstrong Court, other than about the boilers," Fortunato said.
"That's all we talk about in the board meeting. We don't have to. It's a whole separate organization. We have site planners working with P&Z. It's not public knowledge."
Mr. Romeo suggested Ms. Fortunato come to the HATG board meetings, which are open to the public, and she agreed she would attend.
"Hey, if I wanted my own radio show how would I go about that?" Ms. Fortunato asked.
"At $200 an hour, you can have it," Romeo said.
"Oh, is that what it costs? Fortunato said.
"Yes," Mr. Romeo said.
 See also:
P&Z's Heller on Armstrong Ct and Soil Concerns: "Next step is to have a full blown hearing on the subject"
---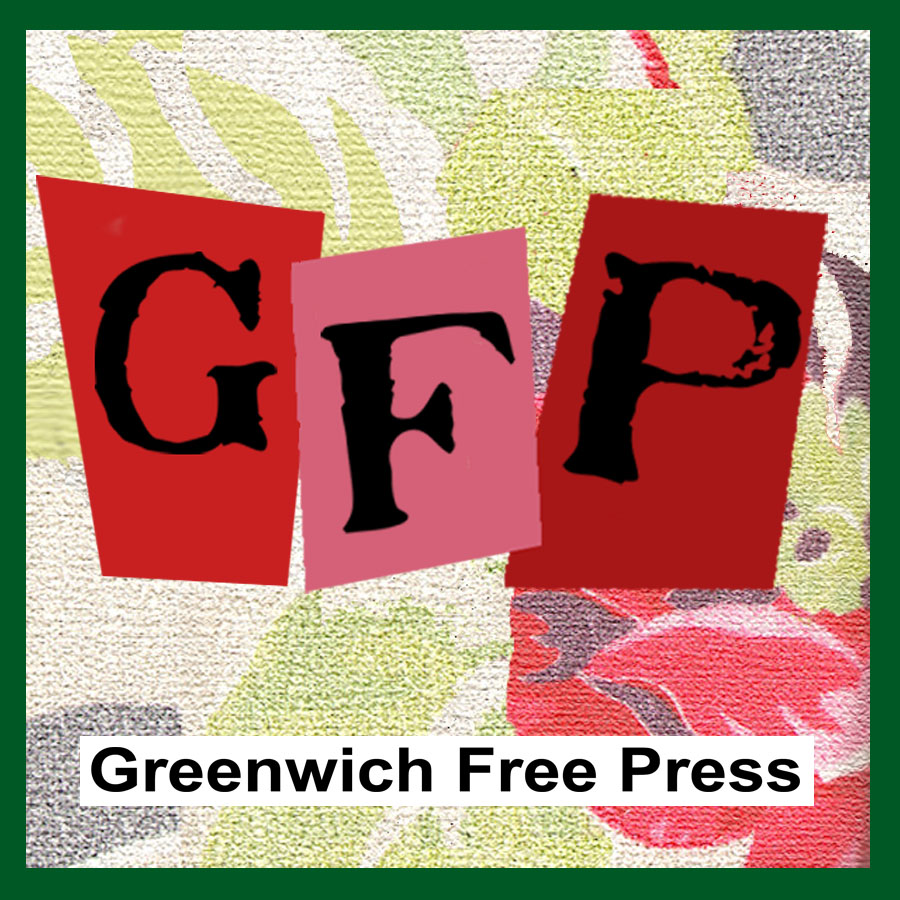 Email news tips to Greenwich Free Press editor [email protected]
Like us on Facebook
Twitter @GWCHFreePress
Subscribe to the daily Greenwich Free Press newsletter.