"It all started with the kids," said Food Services Manager at Greenwich High School, Vicki Gregg when asked how Garden Catering nuggets made their way to the Cardinal Café.
"I meet regularly with kids in student government, and kids from a variety of groups at the high school," Ms. Gregg said, adding that the school already had a precedent for using outside vendors, starting with Domino's, who won a contract after bidding against other local pizza restaurants.
"While we were upgrading the cafeteria, Domino's Pizza worked out as a way to give the kids hot food," she continued. "Since then, it took off and there is a choice of thick or thin crust pizza."
"We pride ourselves on getting good quality food and brand names – even the ketchup packs are Heinz," Gregg continued, adding that a few years ago members of the student government approached her with the idea of adding chicken nuggets to the menu.
"It went through the RFP process and Garden Catering won the bid."
Frank Carpenteri, Jr, who attended Greenwich High School himself 20 years ago, described his partnership with GHS as a win-win.
"And since I went to Greenwich High School, it's been interesting for me to see the cafeteria from the other side," he said.
"First, we did a dry run with the cafeteria staff and custodians," Carpenteri said, adding that during the dry run, he remembered a few of the staff from his years at the high school. "We wanted to see how long it takes to get from our back door to theirs."
Mrs. Gregg said that following the dry run, there was a soft opening with no advertising.
"We had a little trouble keeping up with demand at first," Mrs. Gregg said. "But Frank has been great to work with," she said, referring to Mr. Carpenteri. "He's always there for me. He's very dedicated to his business and the quality of his food."
"Now, Carpenteri said, "It's a well-oiled machine. It arrives hot and fresh multiple times every day – straight from our truck to their warming trays."
At GHS Cardinal Café, there is a special line just for Garden Catering and it stays busy during multiple overlapping lunch shifts. Students have 20 minutes for lunch.
"There will always be a line," said Ms. Gregg, with a nod to the size of the high school, which has an enrollment of about 2,700 students.
She said students have traditionally enjoyed going off campus during open periods to eat, but that has changed recently, especially during the MISA construction project.
"The students knew that if they leave campus to eat, they might not get their parking space back," she recalled.
Ms. Gregg said that having more choices and better food in Cardinal Café has kept students on campus.
During the transition from middle school, where the cafeterias have a single tray line, to Cardinal Café with its scatter system and multiple choices, can overwhelm freshmen, but Ms. Gregg said students adjust quickly.
"Since we added Garden Catering, sales have gone up overall. It brought the crowd in." – Vicki Gregg, Food Services Manager at GHS Cardinal Café
Ms. Gregg said  Garden Catering has drawn in students who didn't previously eat in the Cardinal Café. "Once they came for Garden Catering, they said, 'Hey, wow, I can build my own sandwich. And the salad bar is amazing.'"
Interviewed on Feb 3 on WGCH 1490, Board of Education chair Peter Sherr said an interim appropriation for food at Cardinal Café had been approved quickly.
"We used to be losing quite a bit of money…. That's no longer the case. We actually need to ask the BET for money to buy more food. But now that food actually generates a profit, so to speak – particularly the provision of chicken nuggets at the high school. Kids really love those things, so they buy them."
In Cardinal Cafe, the choices start with sandwiches, featuring a choice of fresh bread, delivered daily from J J Cassone Bakery, and the deli meats are from Boar's Head.
At the build-your-own salad bar, students pay $6.25 and get five toppings and a choice of romaine, spring or spinach. There are also multiple options for dressing. "And, you can have our staff chop it or shake it," Ms. Gregg said.
Ms. Gregg, who has worked in Cardinal Café for 25 years, said she has a great staff.  Though lunch shifts run for two hours, Cardinal Café is open consistently from 7:00 am until 1:12 pm.
"We serve breakfast until 11:00 am," Ms. Gregg said. Menu selections include the signature 9-inch pancake. "The pancake fills the plate," she said.
There are also breakfast sandwiches that students can purchase pre-wrapped or order from the grill. There are also bagels and cream cheese, and "fill-your-own omelettes" with choices of fillings.
"We offer almost everything you can get at a diner," Ms. Gregg said.
See also: Garden Catering: A History Built on the Nuggets We Love
Cardinal Critics Review Garden Catering: Unmatched Selection and Quality
By Julia Abbazia, January 2016  Garden Catering: A Recent Addition to the Greenwich High School Cardinal Café Menu
---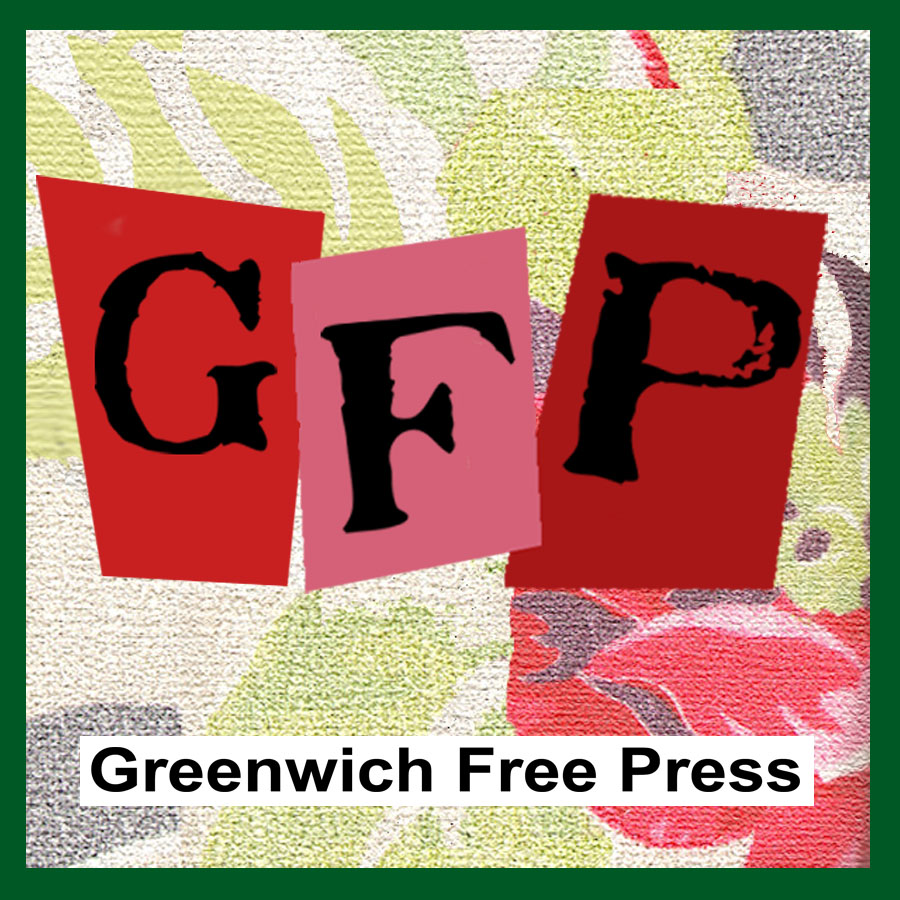 Email news tips to Greenwich Free Press editor [email protected]
Like us on Facebook
Twitter @GWCHFreePress