At Wednesday's Architectural Review Committee meeting, Eric Brower, representing developers of "The Charleston," a 19 unit apartment building at Milbank Ave and Havemeyer Place in central Greenwich, said there wasn't enough time for an alternate design in which the 230 foot long building might be broken in to multiple buildings.
Brower who noted that much work had been done since his previous presentation to ARC.
The ARC, all uncomfortable with the mass of the building, was stymied over their role as advisory to Planning & Zoning and whether or not it was in their purview to recommend rejecting the development based on its size and mass.
The proposed building, 230 foot long, three-stories high and 70 feet deep, returned with modifications to its facade based on ARC recommendations three weeks earlier.
Yet it remained one massive building that will take the place of six older houses, after lots are combined.
The committee discussed two particular guidelines they are tasked with considering in their evaluations: Protection of the neighbors and ensuring consistent and harmonious streetscapes.
Specifically,  ARC is to protect neighboring property owners by making sure reasonable provision is made for preserving views, light and air, and aspects of design not adequately covered by other regulations.
Mr. Brower reminded everyone that the building will be set back 90 ft on the existing hill. "The alternative, which would be to build six to eight separate residences 25 ft from the street, would be as much or more of a radical change," he said.
"They put a lot of lipstick on this structure, but it's still 232 ft long," Richard Hein said. "It looks like a giant ocean cruiser just landed in terms of mass and bulk."
Hein said it had been unanimous at the last meeting that the building be broken into sub units, and that one of the neighbors likened it to the Berlin Wall.
This application was submitted prior to changes to the R-6 zone prohibiting more than two-family residences that went into effect June 1. 
"It's almost frightening to me,"Hein said. "I've never seen a single structure 230 feet long."
Rhonda Cohen said she feared the building was taking on a "Disneyland quality."
"It's just not right in scale, not the right fit with the neighborhood. It becomes a farce," Cohen said. "A beautiful big farce. Greenwich is about authentic. That's why we sit here and scrutinize everything… "
"We'd like to see you break it into multiple buildings," Mr. Conte said to Mr. Brower. If not, he said, then, "Create notches and highs and lows to break up the monolithic feel. Push into the façade to create recesses that can be planted with large trees to create the feeling of separate buildings. …Don't shy away from trees that are bigger."
Mr. Brower referred repeatedly to the massive Agnes Morley residences for seniors adjacent to the north, arguing that therefore the 19 unit building was in keeping with the neighborhood.
"What's there is kind of quaint but it won't remain there," Mr. Brower said of the existing turn-of-century houses to be demolished to make way for the apartment building.
The committee, however, didn't view Agnes Morley as defining the streetscape.
At one point, Richard Hein asked, "Is the character of the neighborhood defined by Agnes Morley, or by the 50 – and I counted  54 single or multi family homes?"
Committee member Heidi Brake Smith also balked at the scale of the development, saying, "The architecture is a nice improvement, but I have a bigger issue with scale…. This property is at a transition point. Go up that street north and east, it is a residential area and because this is such an important transition point. It's a focal point and it's high on a hill…. It's making a very big statement. …It's very very dangerous."
Committee member Mark Strazza, who grew up in Greenwich and referred to the neighborhood of the proposed development as his old stomping grounds, said the shared access drive behind the homes worked for decades.
"You have to at least hear what the neighbors said and the 300-400 signatures on their petition. There are a lot of people in town who are highly respected and it should be taken into account that those people signed the petition," Strazza said. "We're going to have to live with this for a long time."
During public comments, Steven Francefort of 52 Locust Street, said the building was almost as long as a football field.
"I don't care if you paint it pink or green, shingle it, brick it or stucco it. It's still a massive building that doesn't belong in the neighborhood," Francefort said. "It's getting pushed through because of time constraints It should have been smaller, separate buildings. This is all about people making money who don't live there. While the rest of us who live there have to suffer with it. I think it's wrong."
Speaking after 11:00pm, after waiting for four hours for the opportunity, Mr. Francefort said the development would destroy the neighborhood, adding that more neighbors would have turned out if the item was earlier in the agenda.
Penny Monahan of Havemeyer Place said many neighbors are very upset about the proposal. She said although the facade had been changed, the building remained out of character with the neighborhood.
"Time constraints should not be an excuse to place this monstrous building in a residential neighborhood and destroy the character," she said.
Gwen Briggs of Ridge Street said she was very disappointed the applicant came back again with one massive building. She said her eight-year-old described the new rendering as looking like a ski resort that belonged in Vermont.
Pam Francefort of Locust Street said it was frustrating that the audience couldn't the presentation. "The drawings that you got tonight, we didn't get to see. Everything is facing you. It would be nice if something was facing us so we could see what everyone else is seeing."
Mr. Brower said if the site was alternately developed, the finger of land that will become lawn, might be developed rather than kept as a "green buffer."
Mr. Francefort said he'd like to see the green space kept as it is because it provides habitat to wildlife and looked natural. "It's the last little piece left for the animals," he said. "Please leave it alone."
Ms. Loblbo read aloud a Sept 27 letter from John J Ginter, a builder in Greenwich since the 1970s, who has lived for 10 years in a brick Georgian townhouses at 198 Milbank Ave that he built. Ginter wrote that this project is not in keeping with the architecture and character of Milbank Avenue.
"I am sure there will be an acceptable way to do this project with your guidance that satisfies the home owners of Milbank Avenue," he wrote.
"One caution, not to be threatening, but we saw what happened in Old Greenwich when a project was denied," Pugliese said. "They came back with an 8-30g project, he said, referring to the statute meant to entice more affordable housing in Connecticut. The proposed development 60 unit apartment building at 143 Sound Beach Avenue came under 8-30g. "We could end up with an Agnes Morley type project here that could be six stories tall."
Landscape architect Earl Goven said the stone wall is now 30″ high stone wall with 30" wrought iron topper. The commission responded that both the wrought iron and pillars should be removed. They said the wrought iron didn't fit in with the neighborhood.
As for trees, the applicant said they planned to keep Maple trees in rear of the site, including two 14-inch diameter trees, 7 12-inch trees and 4 10-inch trees and a couple 8-inch to remain. Still, they plan to remove many old growth trees on the property and the landscaping plan featured many small plantings in a theme of pink, magenta and blue hydrangeas.
Mr. Doyle asked that the landscaping be much much bigger in terms of its installation size.
"I think the plan palette is garish in terms of color," he said of the magentas, pinks and blues. "I'd rather this be something more natural and akin to what's there right now, which is scrubby trees."
Otherwise, he said, "This is going to look like a very new landscaped property and I'd like the developers to invest money in the landscape to make it look like a more aged property."
The committee made it a condition that the applicant protect a majestic Copper Beech tree to the north of the property by the line with Agnes Morley. "One of the saving graces of Agnes Morley is that it is sideways, and sideways to that tree," John Conte said. "That tree in particular is helping to shield it."
Conte said the applicant should have an arborist on consultation to protect that tree and others. He said the tree has roots that extend beyond drip line. "So those roots will be effected. Let's not delude ourselves. There will be an impact to the tree and there are mitigation efforts that can be taken."
He also requested the applicant submit a tree protection plan. "So that in the 11th hour a backhoe doesn't come in and take out an entire root system," Conte said. "And the big pines in front of the Beech tree are also important."
"We'll do whatever we have to," Brower promised.
As advised by ARC, he noted that the architecture had been revised to mimic the style of Beacon Hill on Sound View Drive – particularly the stone and shingle style and gambrel roofs.
Also, he said a grass strip had been provided between the sidewalk, and they lowered the stone wall along Milbank and Havemeyer. Third, he said, "We're preserving trees in the deed restricted area."
"However, he said, "We have not been able to make a significant design change in terms of breaking it down into separate buildings," he said. "Because of the limited timeline."
The Planing & Zoning commission has to close the record on the application on Oct 17.
"If they approve, we'll come back to you for landscape, lighting, materials and articulation on the façade," Brower said.
"We're not able to re-design the building given the time restraints we have," he insisted.
At the end of the night the ARC listed their recommendations and asked the applicant to come return.
See also:
Architectural Review Committee to Milbank Avenue Developers: Try Again
Midnight Ushers in New Chair of Architectural Review Committee after 30 Years
Neighbors Blast Proposed 19-Unit Development at Corner of Milbank and Havemeyer (Sept 7, 2017)
P&Z Discusses Possible Multiple-Unit Dwellings, Corner of Milbank & Havemeyer  (June 2014)
Original story, 2014: Dominoes on Milbank: "The Charleston" to Replace Three Houses
---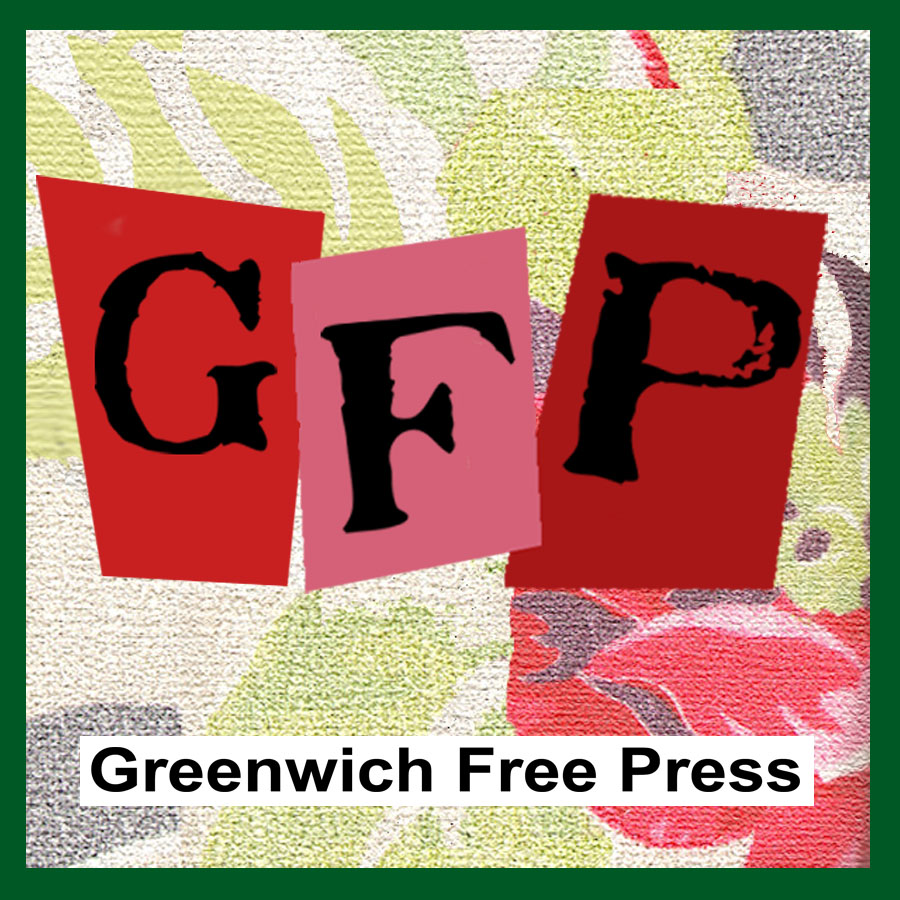 Email news tips to Greenwich Free Press editor [email protected]
Like us on Facebook
Subscribe to the daily Greenwich Free Press newsletter.
---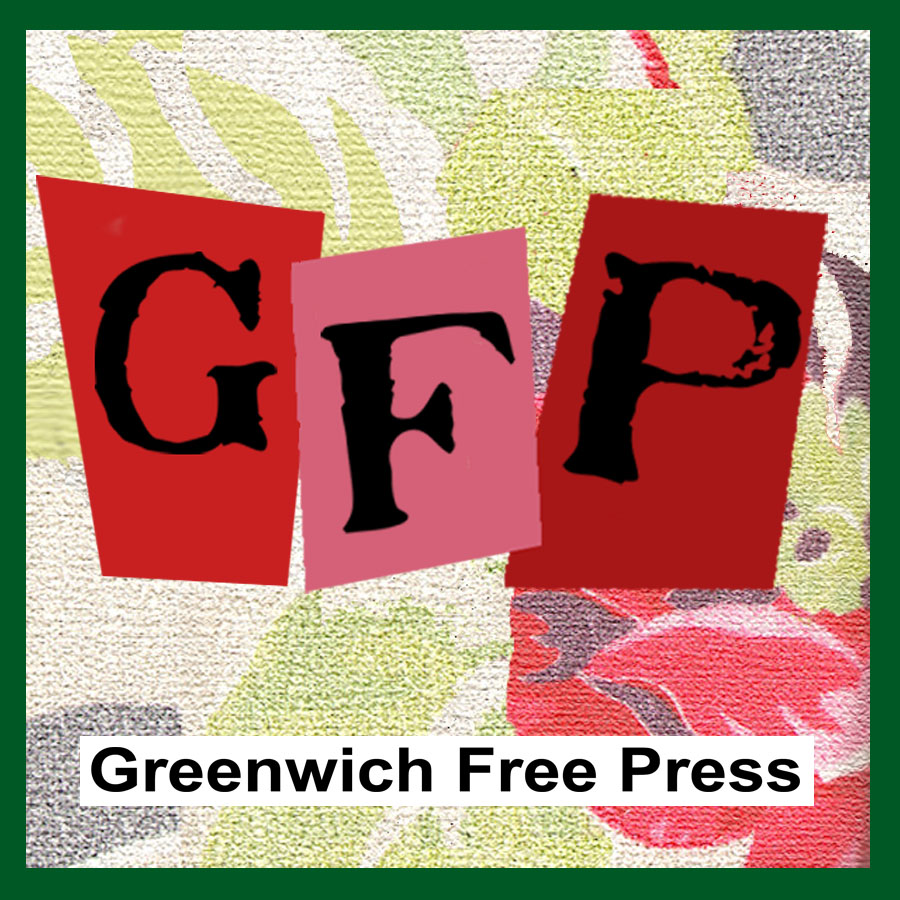 Email news tips to Greenwich Free Press editor [email protected]
Like us on Facebook
Subscribe to the daily Greenwich Free Press newsletter.