A decision on an application from Coxe & Graziano Funeral Home 134 Hamilton Avenue was "approved as submitted," which in the parlance of the Architectural Review Committee is about as good as it gets.
When he learned of the approval for his application to enlarge a portico and add a freestanding clock, Vincent Graziano shared a smile with his architect Pat Pulitano.
Mr. Indeed, Mr. Graziano received the ARC's blessing on the portico, but the freestanding clock caused a stir.
There was a lively ARC debate on the merits of a clock in an age when people check the time on their cell phones.
One member on the committee said kids these days don't even know how to read a traditional clock.
"Why are you having a clock? What's the purpose? Does it say Chickahominy on it?" Tracey Arne Brown asked.
"It says you're time is up," someone chimed in.
"I don't think this looks very 'Chickahominy,'" Ms. Brown said. "It looks like it should be down in Charleston."
Mr. Pulitano said the clock would look similar to the clock out by the sidewalk in front of Town Hall. There are also freestanding clocks in Cos Cob at the fire house and on Greenwich Ave in front of Betteridge.
"Seriously don't you think it's going to relate to time of death? Like tick tock, tick tock?" Ms. Brown asked, which elicited groans from some committee members.
"When the clock stops, your time is up," someone joked.
"When people are coming to a gathering, and you're late. It's a nice item to have," Mr. Pulitano said of the clock, which will display the time on both sides.
It was pointed out that Coxe & Graziano's Funeral Home is the first building people see when they arrive in the business district of Chickahominy, with its mix of businesses including Greenwich Hospital Auxiliary Thrift Shop, Two Door Restaurant, delis and Hamilton Avenue School.
Mr. Pulitano described the clock as Mr. Graziano's contribution to the neighborhood.
Irreconcilable differences notwithstanding, Paul Pugliese called for a vote, and though the committee was roughly split down the middle, Ms. Tyminski, planner for the Town, is a non-voting member of the committee. The vote was five to three, in favor of the clock.
Good News, Bad News
For Mr. Graziano, of Coxe & Graziano Funeral Home the good news was a reprieve from the frustration of not being fully installed at 134 Hamilton Avenue, which he hoped to have fully operational by Feb 1.
Mr. Graziano purchased the building over three years ago, after Mr. Don Castiglione died in 2011.
The business was sold to the DiAngelos, but not the property. Mr. Graziano purchased the building from Mr. Castiglione's daughter, and honored the existing lease, which had three remaining years.
After Wednesday's ARC meeting, Mr. Graziano responded to questions about the bumpy transition from tenant to landlord.
"It's disappointing. Every communication we've had for three years has been for them to be out on January 31st," he said. "I wanted this to be amicable and professional. There was never any question of our intent."
"Our only recourse is to go to court," said Mr. Graziano. "I don't even see a building permit posted yet," he said after the close of the ARC meeting.
Back in November, at the monthly Planning & Zoning meeting, Elaine DiAngelo of Castiglione Funeral Home, received permission to move her funeral operation to the second floor of a nonconforming office building at 544 Old Post Rd, next to Polpo Restaurant.
Permission came with conditions, including that the DiAngelos install an elevator, repair crumbling masonry on steps to the parking lot, and a discreet ramp at the side of the building to be used when the deceased arrive.
Other conditions were for valet parking, installation of a no left turn sign out of the parking lot and a requirement that the applicant work with the Town building department on a handicapped parking plan.
P&Z required that Castiglione maintain an overflow parking agreement with 469 West Putnam Ave, and that if that agreement is terminated the applicant would be required to return to the P&Z commission.
Reached by phone on Thursday morning Elaine DiAngelo said she was equally frustrated and that she can't work on the interior of the former office space at 544 Old Post Road.
DiAngelo said that until she receives building permits from the Town her hands are tied. However, she said the requirement to install an elevator has been lifted.
"We're just waiting for the final permit from the building department," DiAngelo said. "We put up the sign that says no left turn and we fixed the stairs. We also showed them our plans for a handicap ramp. I want to be out just as badly as they want us out."
"Because it is a different land use – an office building being used as a funeral home – the building department has to okay before we do any alterations," DiAngelo said. "Our permits are taking longer than we expected."
As for overflow parking, DiAngelo said an agreement had been sorted out. "We have a plan for valet parking. We have places we can park, we have permission from Mr. Cortese."
"Polpos cannot park in Mr. Cortese's lot at 469  West Putnam Ave, but we can," DiAngelo said.
Frank Cortese, owner of New England Oil, owner of the lot at 469 West Putnam Ave, could not be reached for comment on Thursday.
Another P&Z condition is for a six-month review, to be handled with P&Z staff.
See also:
---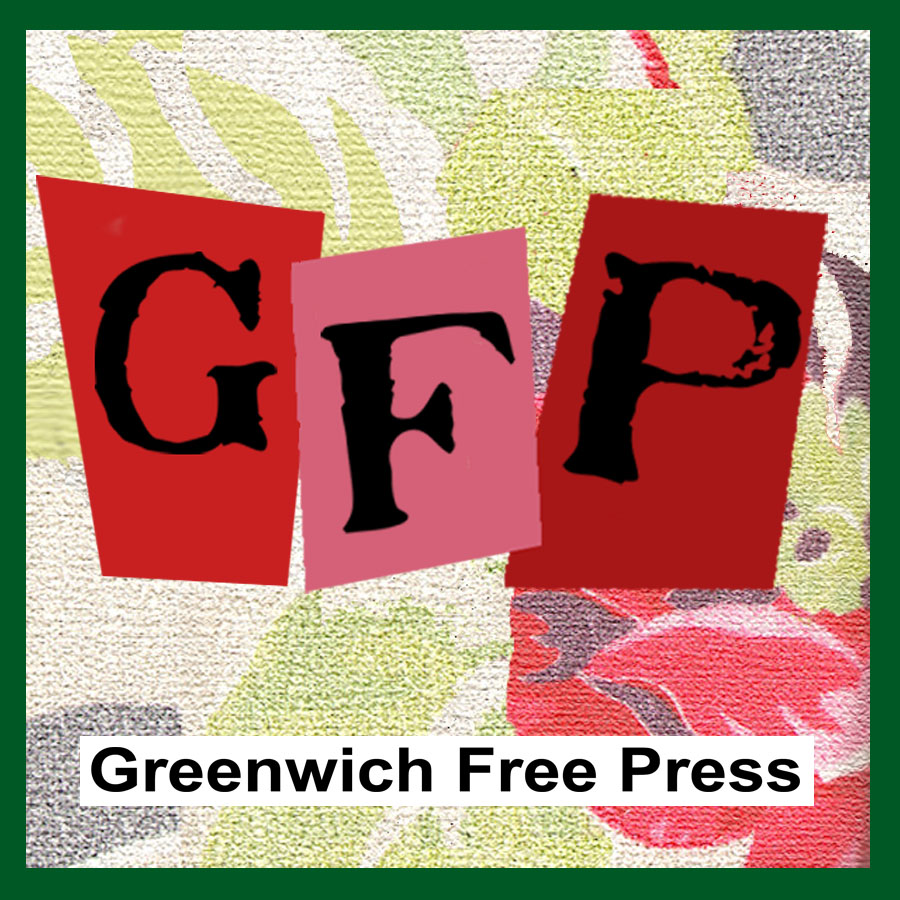 Email news tips to Greenwich Free Press editor [email protected]
Like us on Facebook
Twitter @GWCHFreePress
Subscribe to the daily Greenwich Free Press newsletter.