By Leslie Yager
Liz Goggins of Greenwich loves dogs. When it came time to pick one, she knew she wanted a rescue dog. "I know how many unwanted dogs there are out there, and how many get put down," she said.
In 2007, Liz and her husband Glenn adopted "Sassy," a mixed-breed puppy from North Shore Animal League's Port Washington adoption center, and the family's three young children welcomed her into their home.
North Shore Animal League pulls dogs and cats from southern states including North and South Carolina, Tennessee, and Virginia.  They also rescue mid-west puppy mill dogs and animals from New York metropolitan area facilities. They even rescue dogs internationally.
This summer, the Goggins kids, now all teenagers — Kevin 17, Caroline 15, and Billy 13 — were delighted with the decision to add another dog to the family.
Liz and Glenn decided to let Caroline pick out a puppy, and father and daughter traveled to to North Shore Animal League. After several hours, with forms were filled out, and references checked, a puppy was selected.
One of a litter of puppies born in North Carolina on May 14, Bella and her litter mates had landed at North Shore on July 8.  The Goggins welcomed Bella into their home on July 12.
Three days later, the family became concerned for Bella's health. "Who knew bloody poo would be the sign for Parvo?" Liz said.  "It looked like a clear jellyfish with blood."
Parvo is a highly-contagious, often lethal virus and puppies are the most vulnerable. Due to a convergence of circumstances, Parvo is very common in the south. The environment is warmer and more hospitable to the virus. And, because of the reluctance to spay and neuter, combined with more roaming dogs and un-vaccinated pets, the problem results in many dogs contracting the virus, and, sadly, dying as a result.
Parvo flourishes in hot weather, so summer is Parvo season in the north, but, "It's always Parvo season in the south," Liz said.
Liz and Caroline rushed Bella back to North Shore, which has its own medical building and team of veterinarians who enacted their Parvo protocol immediately.
"They put her in intensive care first. When she was better they put her into their Parvo Room to quarantine her," Liz said, adding that North Shore covered all the costs of medical care.
Liz said the North Shore staff immediately realized they had to contact all the families who adopted Bella's litter mates.
The puppy stayed in Port Washington from July 15-18, and, fortunately survived the virus that so often takes puppies' lives. The Goggins brought Bella home and all was fine.
After four days, unfortunately, there was another scare. Liz brought Bella back to North Shore  when the puppy had a bloody stool on July 25th. The veterinarians in Port Washington treated Bella and she was able to return to Greenwich with special food and medication later that day.
"Everyone should know the signs of Parvo and bring a puppy to see a vet immediately if they spot symptoms," Liz warned.
Indeed, the riskiest time for a puppy is the gap between being weaned and receiving their immunization shots, and Parvo has a three to five day incubation period.
"So if your healthy looking puppy suddenly becomes lethargic and vomits or has diarrhea, those are symptoms," Liz said.
About two months have gone by and Bella is doing great.  Bella is a mischievous, teething bundle of energy. She loves to fetch her mini tennis balls and chew her mini Kong. She especially enjoys being held in the arms of Caroline, Billy and Kevin and is eager to play with sister Sassy.
Liz credits the North Shore team with saving Bella's life and wouldn't hesitate to adopt from them again in the future
Fully recovered and full of puppy energy, Bella's next big challenge is working through her teething pains. And a little chewing is fine with the Goggins.
North Shore Animal League America is open for adoptions 365 days a year adoption 365 days a year from 10am – 9pm.
Related Stories:
Alabama Get Away: Jumbo Dog Transport Delivers 17 Dogs to Connecticut
Adopt-A-Dog Rescues Puppies from Uncertain Future in Deep South
Meet Sampson and Lulu. Two Southern Black Labs Who Hit the Jackpot with the Mondscheins of Greenwich.
PHOTOS: Broadway Barks Aims to Reduce the Euthanasia List in New York
Enthusiastic Support at Rally for Ousted Stamford Animal Control Manager
Gov. Malloy Signs Pet Store Legislation During Stop at Greenwich Animal Control
Convicted of Animal Cruelty: Still "Rescuing" Dogs
---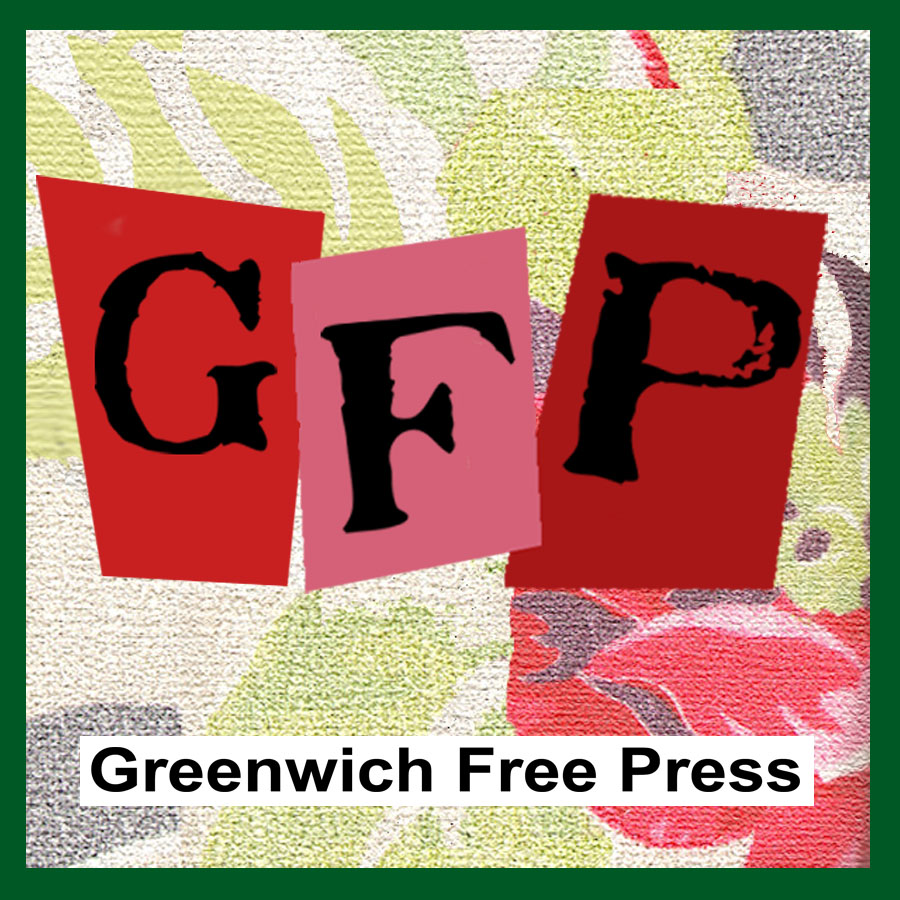 Email news tips to Greenwich Free Press editor [email protected]
Like us on Facebook
Twitter @GWCHFreePress
Subscribe to the daily Greenwich Free Press newsletter.