It was no sleepy Sunday for 100+ supporters of Laurie Hollywood, the former Stamford Animal Care and Control Manager, who was investigated, fired and then arrested for three counts of reckless endangerment for allegedly adopting out dogs allegedly known to be aggressive.
What Does "No-Kill" Mean?
Longtime Stamford Animal Control volunteer Martina Steed reflected on Hollywood's decision to euthanize certain dogs despite running a no-kill shelter.
"One dog with a brain tumor who was in pain and was vicious, she had to euthanize him. Another that was really vicious, she quarantined and had to euthanize. Nobody talks about that! Every year there are a couple dogs she has to put down," Steed said.
"But she is public safety number one," Steed continued, describing Hollywood. "She had to euthanize four dogs in one week because they were too ill, injured, or got bites on them and she can't adopt them out. The only other choice is to send them to sanctuary. People just don't understand what no-kill means, because some dogs were euthanized."
Angela Bollettieri and Leslie Bruzik of Stamford attended the rally, which at times was so noisy with car horns blaring in support that it was difficult to hear people speak.
Holding up homemade signs that said, 'Time for a New Shelter,' and 'Laurie Innocent, City Guilty,' Bollettieri and Bruzik said they were volunteers who have raised money for OPIN to help the shelter recalled a dog, an albino Doberman with medical issues.
"There was one dog, a white Doberman, a pure white albino Doberman and Laurie would not allow him to be adopted. Not because he was vicious…He was deaf and was going to have medical issues," Bollettieri said. "So she took him herself."
_____________________________________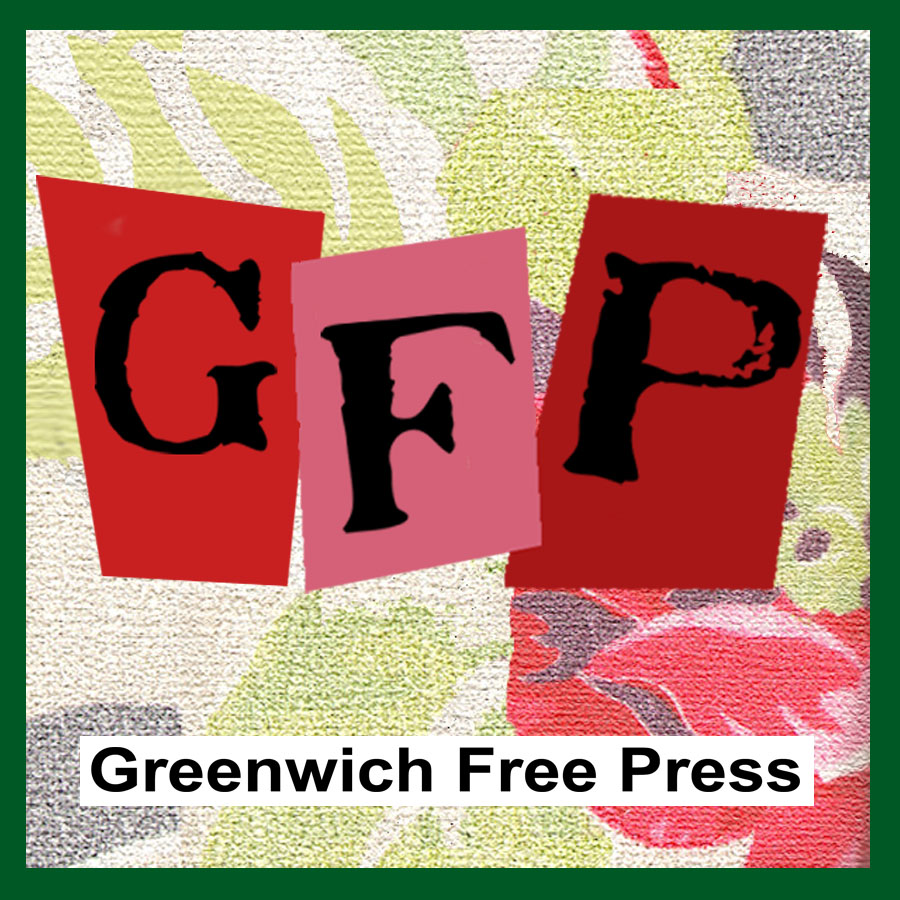 Subscribe to the daily Greenwich Free Press newsletter.
_________________________________
The pair said they were concerned about the consequences should volunteers not be allowed to return to the shelter.
"If it wasn't for the volunteers, half this work wouldn't have happened. When there was no heat this winter, it wasn't the City of Stamford, it was the volunteers," said Bollettieri.
"If they stop taking owner surrenders, they'll see more situations like the pit bull who washed up on shore in a lobster trap that was weighted down with bricks," added Bruzik.
"The city is completely wrong. Laurie is completely innocent," said Regina Perry, 22, who began volunteering at the shelter at 16.
Perry, who credits Hollywood for helping her overcome her own fear of large dogs, insists that dogs who display some aggression can still be adopted. "Because it is from stress. They bark and seem aggressive when they're in the shelter…. It's up to them (adopters) if they want to take that time and energy to work with a dog with some aggression," Perry said.
"There's all types of dogs," Perry said. "There's a bad misconception of pit bulls being bad dogs. My grandparents have three Chihuahuas who bite. But, 'Alpha Beta and Gamma,' one was a Shitzu and one was a Rottweiler," Perry said, referring to the dogs cited in a recent statement from Mayor Martin as aggresive.
Asked about the shelter's euthanasia policy, Perry said, "No dogs are euthanized unless there are medical reasons. If it gets crowded here, we try to get the longest ones who've been here out to see the public. Like Tigger who has been here for a while," she said.
"Laurie Hollywood. One day she's great, the next day she's a villain." Rosemary Smith, 30 year resident of Stamford.
"This is disgraceful that the City would do this to a great worker who put her heart into it," said Rosemary Smith. "I think there's some  politics that we know about. Probably nepotism? Money? I'm not sure. I think it's an ugly labyrinth," said the longtime resident of Stamford.
"I wrote to the Mayor but he blew me off. I have lived in Stamford and I just paid my taxes. This makes me feel like I'm in the middle East," Smith said.
"You only have three complaints in nine years. That's less than 3/100ths of a percent," said Cissy Astrolko who rallied along Peter DiSalvo.
"The dogs are getting no human contact without the volunteers. They'll get rotated out of the pens, but no walks," said Astrolko.
"I think it's a witch hunt," said DiSalvo. "Michael Pavia tried to stop it the last time the cops went after Laurie Hollywood," he added, referring to the former mayor of Stamford.
"They're not progressive. They don't want to move to be a no-kill shelter. They're not humane," said Astrolko.
"It's archaic. It's pathetic," DiSalvo said about the rundown Stamford municipal shelter.
"For a city the size of Stamford, we should be in the forefront," Astrolko said. "This is a great excuse not go build a new shelter."
"I'm a volunteer with the shelter, but now that the classes are canceled, we do the classes up at High Ridge Animal Shelter," said Lauren Tierney of Stamford who attended the rally with a sign that read 'Free Tigger. He is Adoptable.'
"I've been volunteering here for three years and I've seen all the good she's done. Everyone else who works here… I haven't seen any compassion…from the three other guys here." – Lauren Tierney, Stamford Animal Care and Control Volunteer
"I fostered a dog from here," Tierney said. "It was the most amazing experience I've ever had. It was a pit mix. He changed my life," Tierney said of the dog named Dice, who was later adopted permanently by a man in her apartment building. "He's five years old now," said Tierney of Dice, who was originally an owner surrender. "I come here on Wednesdays and walk dogs and do the classes."
Attorney Mark Sherman Ready to Fight
"These allegations are fabricated. They created these allegations to get her out and get their agenda going. I think the Mayor got in a little too deep here. He wasn't fully informed," said Hollywood's attorney Mark Sherman, referring to Mayor David Martin.
Cronyism? Nepotism
"We need to get the facts out. This is about cronyism, nepotism. Nine years. She gave them 9 years. She was employee of the month for the City," Sherman shouted over the din of busy Magee Avenue traffic and horns blaring. "We will fight this. There will be no plea deals," Sherman added emphatically.
"It's deplorable. The cages are too small. There's no place to view the dog in a comfortable setting. Look at it. It's falling apart. It's disgusting. It's been that way forever. Little to nothing has ever changed here," said Stamford resident, Lisa Crowley.
Marion Crowley said, "Some days when you come here, the smell from the dump is overwhelming. The dump is a block away. The priorities are all so screwed up. Some people think, oh, they're animals. They don't matter."
Peter Stroili and his wife Joan Burnett said they'd adopted a dog who was initially temperamental and afraid, but learned to trust and just needed patience.
"I realized he was stressed coming into a house when he'd lived in a yard for 8 years…Within 6 months it went from him sleeping in a crate to sleeping by my head. It was the most rewarding, most wonderful experience. He was afraid. He just needed to learn I wasn't going to hurt him," Burnett said.
"There has to be an investigation of the investigation," said Stroili who identified himself as an attorney. "It was one-sided. Nepotism. This guy was hired because he was related to a city employee. No experience, hired even though there were many other resumes and he had no experience."
"It's not a priority for police or the city, based on the amount of money. One thing that has not been reported is how much money OPIN gives to this shelter every month. It's like $5,000. It's so underfunded. How's she supposed to do this job? It's open seven days from 8:00 to 4:00. The cages are in such bad repair that they cut themselves. When I volunteered here, you'd see blood from that,"Stroili said.
"It's an utter disgrace. It's not Bridgeport. We're probably the richest city in the state and this is how we value life?" said Stroili's wife Joan Burnett.
"Mayor Martin signed off on an investigation that was one sided," Stroili said. "I think he started getting a lot of pressure, he said that a new shelter was not a priority."
"Mayor Pavia was pet friendly. We saw him at several OPIN events. I'm a Democrat I very rarely vote Republican, but I would never vote for Mayor Martin again. The way he rubber-stamped this investigation," Stroili said.
"He won by 502 votes," Burnett said. "If he thinks we can't get 502 votes turned around? He thinks he has all the power because we're just  crazy animal people. But we're also a voting block."
Pam Gagliardo, a waitress at Zhodi's 19th Hole, said she'd spoken to several veteran Stamford Police officers at work about the situation. "When they come in from playing golf, they say she should have never been arrested," Gagliardo said. "They are veteran police officers from Stamford that I ask. They say they are after her for something."
Gagliardo described a dog she adopted from Stamford Animal Care and Control as half Half Rottweiller and half Rhodesian Ridgeback. "I took her. Laurie checked out everything. And she's an angel. I've had her three years. She's 11 now. Her first 8 years were horrible. She was a mess. She didn't want any dogs near her. Now she's an angel!"
Gagliardi said there are often dogs who are 'mouthy' who need extra training, who are wrongly described as aggressive.
"As a taxpayer I always hate it when people sue the city…. But I hope Laurie owns 888 Washington Boulevard," Burnett said. "I hope she owns the Mayor's house and she just houses dogs in his house. It's just a disgrace what they're doing."
"And once she prevails, I want her to avenge…" Stroili said of Hollywood, "I hope she pursues legal responses."
"They didn't just try her in the press, they convicted her in the press. Unforgiveable! They should be sued," Burnett said.
Patrick Horton and Yazmin Khan attended the rally with their Pocket Pit Bull "Sheh," who Horton's mother found cowering under a bush outside LaGuardia airport. "My mom stopped the car for her. Her two previous dogs had come from this shelter," Horton said.
"She (Hollywood) is a caring professional and was able to deliver to the community and do justice to the dog and I never saw her put anybody at risk, and I spend a lot of time here at the shelter."
"We got a pit bull here and two  kittens. Laurie was meticulous in ensuring we were the proper owners," said Barbara Nuzzi of Stamford. "She checked references. She called our vet. She made us bring our other dog, a pit bull, to meet her. She was 6 months old, an owner surrender. I think she (Hollywood) is a scapegoat because they want to make this a kill shelter. They want to kill pit bulls…They don't want to deal with it."
"A scapegoat for what?"Andrew Nuzzi asked. "Only the City knows."
Related Stories:
Stamford Animal Care & Control's Hollywood Arrested, Charged with Reckless Endangerment
Stamford Animal Care & Control's Laurie Hollywood Fired after City Investigation
TV Reporter's Characterization of Pit Bulls Elicits Reader Reaction
____________________________________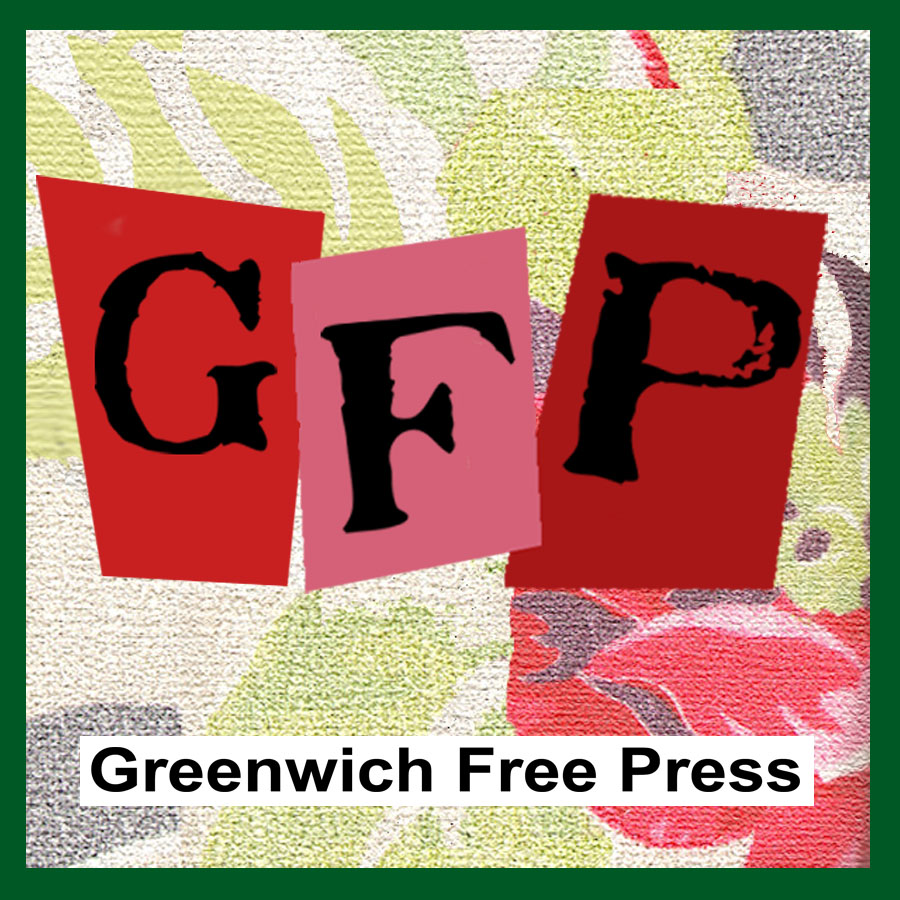 Email news tips to Greenwich Free Press editor [email protected]
Like us on Facebook
Twitter @GWCHFreePress
Subscribe to the daily Greenwich Free Press newsletter.