By Leslie Yager
There were a dozen dogs and cats inside Greenwich Animal Control on a hot Wednesday afternoon, when about fifty people gathered outside to mark the ceremonial signing of new pet store legislation.
Gov. Malloy traveled to Greenwich to sign legislation designed to address the suffering of puppy mill animals, which are mostly located in mid western states including Kansas and Missouri.
On hand was State Senator Bob Duff (D-Norwalk, Darien), who co-chaired the Task Force on the Sale of Cats and Dogs from Inhumane Origins at Connecticut Pet Shops with State Rep. Brenda Kupchick (R-Fairfield, Southport).
Gov. Malloy signed the puppy mill bill, Public Act 77-An Act concerning certain recommendations of the Task Force on the Sale of Cats and Dogs From Inhumane Origins at Connecticut Pet Shops, while flanked by Connecticut elected officials and members of the task force.
Malloy, who owns two Jack Russell Terriers, said, "There is evidence that there are puppy mills around the country that have employed practices that any reasonable person would consider less than humane."
"By signing this bill into law we are setting standards at Connecticut pet shops and breeders to make sure animals are treated humanely and we are leading the way nationally to getting this done," the Governor continued.
When Gov. Malloy asked for a show of hands of members of the pet store industry, three people identified themselves: Peach Reid of Fish Mart, Butch Foucault of All Pets Club, and a lobbyist.
Connecticut currently has 130 Pet stores, 18 sell puppies and kittens.
In their remarks on Wednesday, both Senator Duff and Rep. Kupchick referred to the contentious public hearings on the proposed legislation that pitted rescue advocates and animal rights advocates who oppose puppy mills.
"Connecticut is a leader in animal welfare laws," said State Sen Bob Duff who co-chaired the Task Force. "Those of us who have rescued animals in the past understand that we need to continue to get the word out about rescues, breeding and humane ways of bringing dogs into the State of Connecticut."
Brenda Kupchick said that the task force's work was far from easy.  "It was arduous and sometimes argumentative and it took us many months," she said. "As a civilized society I think we have a moral responsibility and obligation to speak for those who don't have a voice, who are in agony and being treated inhumanely. They need us. They need us to stand up."
Kupchick said puppy mills are inhumane and that she hopes people will chose hobby-based breeders, rescue or animal shelters like Greenwich animal control. They have very cute pets in there, and wonderful dogs I hope you'll take a look at and think about adopting." She said that millions of animals are euthanized every year. "That doesn't need to happen. We can step up and take care of these animals."
"When this law goes into effect on Oct 1, 2104, Connecticut will have the most stringent laws in the nation to help fight the scourge of puppy mills. Today we honor the Connecticut  community of those who care about animals, and recognize our united efforts to confront cruelty." – Annie Hornish of the Humane Society of the US
Hornish gave a special thanks to Wilton resident Karen Rasmussen, "whose herculean effort of data collection and analysis helped expose the significant proportion of puppy mill trafficking in our state."
Hornish said that under Gov. Malloy's leadership, "Connecticut continues its excellence in addressing companion animal issues. From statewide spay/neuter programs that serve as a model for the rest of the nation, to helping horses and horse owners by clarifying that horses are not inherently vicious, to stalling the trafficking of puppy mill dogs."
"Gov. Malloy has been a friend to animals," Hornish continued."The fight against puppy mills is gaining momentum nationally and Connecticut is leading the way to ending this cruel trade."
Kupchick introduced State Rep Fred Camillo of Greenwich, who she described as a huge animal advocate. Camillo described the legislation as "a common sense bill," adding that it would hold pet shop licensees who have violate Dept of Agriculture regulations more responsible.  "It's great bill. It's the right thing to do," he said.
The legislation will:
• Direct the Commissioner of Agriculture to develop a standard of care applicable to in-state dog and cat breeders.
• Prohibit pet shop licensees from purchasing dogs or cats from breeders who have violated USDA animal welfare regulations and increases the fine for violating related requirements
• Require pet shops to reimburse customers for veterinarian expenses incurred to treat a dog or cat that becomes ill shortly after purchase from the shop. The reimbursement is capped at the greater of $500 or the purchase price of the animal.
• Instruct pet shops to post the U.S. Department of Agriculture (USDA) inspection reports for breeders of any dog offered for sale.
On hand on Wednesday was Butch Foucault, who had been a familiar face at hearings in Fairfield and Hartford last year. Back in Oct. 2013 Foucault, owner of All Pets Club, in business for 25 years, said, "Let's work together to get substandard breeders out of business and keep the good ones.  Why put a good breeder out of business or prevent them from selling to my store?"
Fast forward to Wednesday and Foucault, along with peaches and lobbyist for the pet industry said, "A lot of pet store owners didn't want to come today. But it is what it is. The majority of that task force couldn't find a reason to ban pet stores in their current model."
"We have to embrace the model," Foucault said, "But I'm glad they recognized there are good responsible breeders out there that have clean records and do take the time, so they don't have to say, 'Everybody's bad.' In rescues you can always find a bad apple too."
Foucault said that there are bad apples in both the pet store industry and the rescue community. "There are puppy farms that are producing puppies for rescue groups," he said. "They are bringing up fluffy little puppies to Connecticut. They are the first to go," he said, referring to the dogs who are most adoptable.
"We care about what we do. We're close to our breeders," Foucault continued. Though he said he hadn't been to visit his breeders in the mid west in three years, he explained that it's tough to get there. "It's a four day trip, and it can take six hours to drive from one to the next. But we have nothing to hide."
Foucault said he owns four stores ranging from size, with a smaller store carrying six or 7 puppies, his medium stores selling 10-12 puppies at a time, and the largest selling 30-40 puppies from pens.
Asked what he felt about dogs languishing in shelters, Butch said, "I think it's important that every animal gets a home. But unfortunately not every animal is fit for these families," Butch said. "Unfortunately people are afraid of pit bulls and they got a bad name," he said, referring to Carly the pit bull who posed for photos
"We don't sell pit bulls. We do the small breeds as companion pets," Foucault said. "We have customers who are buying their fifth or sixth generation from us. We have to do a good job," Butch Foucault said. "He's making money," Foucault said of one s0-called rescue who brings up dogs from the south.
Peach Reid who owns Fish Mart, Inc. in West Haven and does not sell dogs said, "Animals who end up in shelters usually don't come from pet shops. They come from southern states and western states that come up from southern states and western states that don't have as responsible citizens as we have in Connecticut."
"If you look at the statistics, there were 12,000 dogs imported as rescues into Connecticut last year," said Foucoult, adding that there are rescue groups in the state that profit from unwanted puppies in other states, and may contribute to the overpopulation problem.
Greenwich resident Kerri Ann Hofer of CT Alliance for Humane Pet Shops said the legislation was but a start. "It's a beginning," she said. "There are towns that have more stringent laws than this legislation signed today."
Hofer said she would have liked to see a full ban on pet shops sourcing from puppy mills, but said that at the local level there are towns and cities that have banned pet stores from using puppy mills. She gave Los Angeles and SanDiego as examples. "This is the groundwork. We can use this as the groundwork to go forward."
After Gov. Malloy signed the legislation, dog-lovers of all stripes cooled off inside Greenwich's shelter, taking turns meeting Carly, the pit bull who everyone agreed deserved a home.
Related stories:
Humane Pet Shop Legislation Passes CT Senate
_____________________________________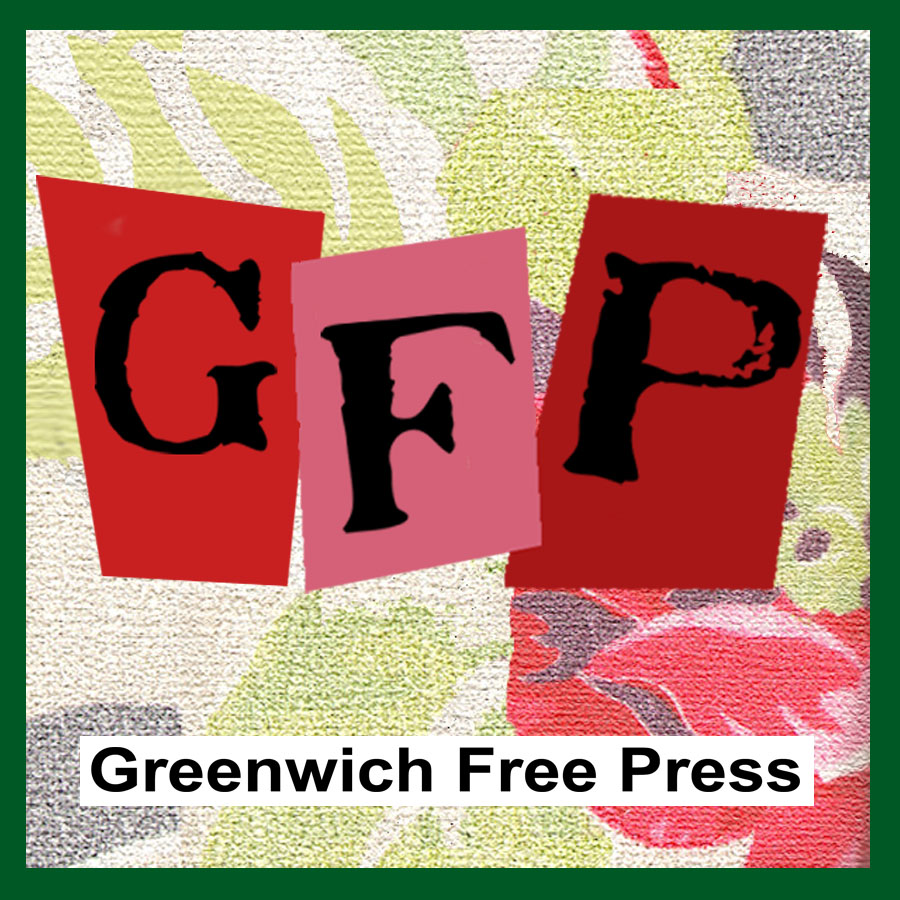 Email news tips to Greenwich Free Press editor [email protected]
Like us on Facebook
Twitter @GWCHFreePress
Subscribe to the daily Greenwich Free Press newsletter.