With the temperatures having dipped below freezing going on two weeks, and Greenwich residents being a hardy bunch, both Pomerance and Mianus Pond have drawn ice skaters by the dozens. Over the weekend a group of Cos Cob residents including Jimmy Capparelle and Lou Coppola teamed up with John Goeller from Riverside to lift a snow blowing machine into a truck bound for the Mianus Pond.
"I saw them start clearing the ice and I said, 'I have a machine,'" said Goeller who was enjoying skating with his twin boys on Sunday. "They came over and helped me lift the machine into my truck."
Goeller said that between his snow clearing machine, a back pack blower and a host of people with shovels, neighbors created an expansive "rink" with views up and down the frozen Mianus River.
"It took me about three hours with the machine on Saturday," Goeller said. "Afterward, we were so cold we could barely skate."
By Sunday, however, the wind had died down and the clouds vanished. Between the bright sun and the intermittent breaks for hot chocolate courtesy of the Capparelle family, skaters worked up a sweat.
Mark Longo, who referred to a group of Greenwich High School grads as river rats, said Sunday's skaters had all grown up on the river. In fact, none of the skaters arrived by car, which is good because there is no on-street parking along the river.
As friends sat on docks frozen into the ice to lace up, others skated or took turns warming up around the fire pit.
The only thing missing from the improvised rink was a Zamboni. That said, around 3:00pm the ice was becoming rutted and scuffed when another Cos Cob friend arrived with a solution in the form of a generator and hose. A hole was cut in the ice and the generator powered a pump to flood the rink with water.
Many residents have fond memories of open air skating in Greenwich, including Mianus Pond, Bruce Park, Pomerance, Binney Pond and even "Ten Acres," which was the name of the swamp that is currently home to Greenwich High School.
And, though skating is technically now allowed on Town ponds – the last of town sanctioned open air skating, at Binney Pond, ended in 2006 –  and there is signage  warning of such, during the deep freeze there may simply be too many people skating at Pomerance and Mianus Ponds to shoo away.
Mianus Pond, which was previously under the auspices of the state, is now owned by the Town.
If Greenwich were to sanction open air skating, there would be issues of liability, costs to hire experienced staff, cost of overtime, upkeep up with the snow pack on top of the ice, and the cost of equipment and the task of occasionally flooding the ice to remove ruts and dents.
Every winter the Parks & Rec director receives inquiries from residents about open air ice skating, and the Parks & Rec board has discussed the possibility for years. To no avail.
Beyond the costs listed above, there are issues with parking.
On New Year's Day there were abundant skaters on the pond at Pomerance, and, indeed the parking spots were full.  Cars were parked beyond the gates and along the trail, as well as along Orchard Street where there is no on street parking allowed.
None of this was on the minds of Mianus River neighbors who channeled a little MacGyver to create a beautiful rink on Mianus Pond. A little ingenuity goes a long way.
See also:
September Binney Park Pond Dredge Update: Materials Being Removed, ETA for Reopening Spring '18
Possible (Legal) Return of Open Air Ice Skating? (Feb 2015)
Parks & Rec Board Discusses Plans for a New Dorothy Hamill Rink
---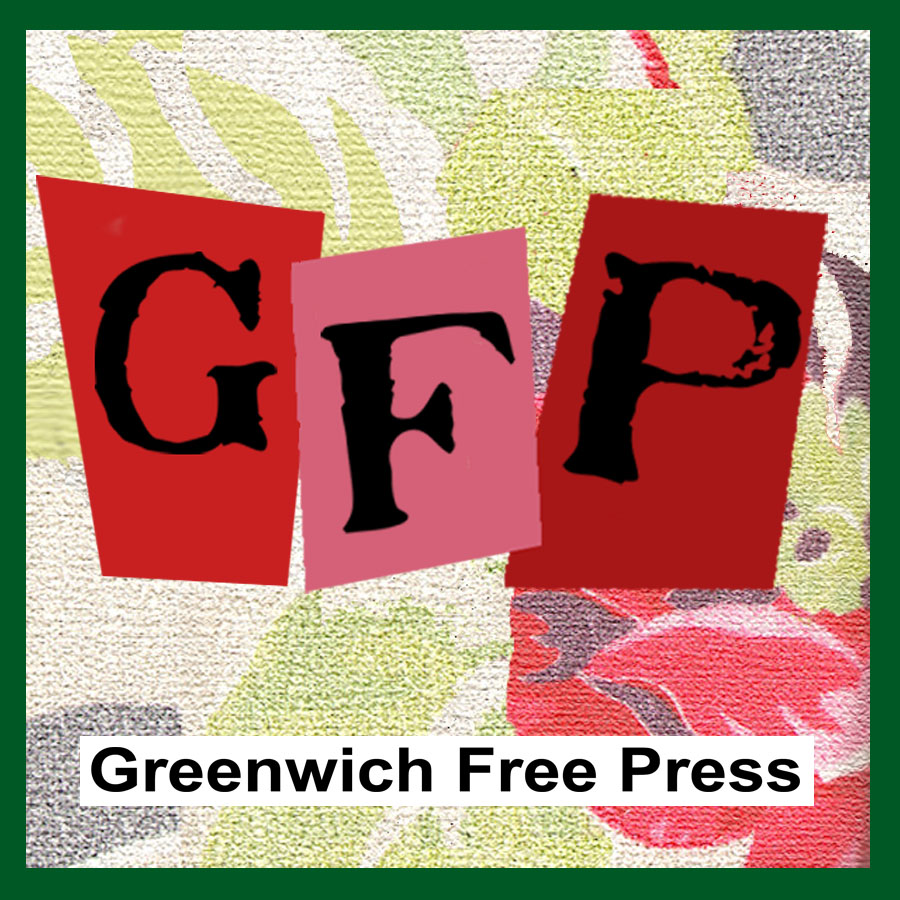 Email news tips to Greenwich Free Press editor [email protected]
Like us on Facebook
Subscribe to the daily Greenwich Free Press newsletter.