At Wednesday's Parks & Rec meeting the topic of open air ice skating on Town ponds was discussed at length. Head of Parks & Rec, Joe Siciliano said that his department had received numerous phone calls from residents inquiring about the possibility of restoring open air skating, particularly at Binney Park in Old Greenwich.
Siciliano said that the Town banned skating on Binney Park since 2006. "There were several things that took place. One we were up against budgetary cuts and since that is a variable program — it may freeze; it may not freeze. It was a variable item," he said, so they decided to let it go. "The other thing was liability and paying for equipment to maintain ice.
Ten years ago was the last time there was money in the budget for monitoring, measuring and cleaning the ice. Specifically he said the number in the budget was roughly $7,500. "It doesn't seem like a lot of money but in the scope of things, it's so irregular that it happens that — one year there was great weather and another it was 40° all winter. We had a 3% cut in our entire budget that year (2006) that there's just some things we can't do."
Siciliano said said there is plenty of available adult only ice time at Dorothy Hamill Rink during the weekdays.
"I know there is a big want for this. It's this nostalgia thing about skating in that park….It hurts our revenue for Dorothy Hamill Rink, but that's neither here nor there." – Joe Siciliano
Gary Dell'Abate said that growing up on Long Island his town flooded its tennis court which was bound by a curb and residents enjoyed outdoor ice skating.
Board member Rick Loh said there are liners designed for creating outdoor rinks. "You just need some PVC pipe and a liner," he said.
Mr. Siciliano suggested flooding one of the parking lots at Greenwich Point in order to provide open air skating. "I don't know. It might be well received," he said. "I don't want to put it on any turf field."
The board debated some other possible spots for open air skating such as the skate park, Pomerance and Bruce Park, where Mr. Siciliano was a rink guard when he was younger. He said there were four spotlights that illuminated the pond for skating at night.
Maintaining Ice for Outdoor Skating
Siciliano said that with pond skating, there is the challenge of keeping up with the snow pack on top of the ice.
"Otherwise you just get a mess. It's an ongoing effort when the ice gets thick enough, to get mechanized equipment out there to clean it and every once in a while flood it, so you can take out the ruts and dents."
The board discussed funding the project, which would include overtime for experienced staff, rather than hiring less experienced part-time workers to monitor ponds that might draw a couple hundred skaters at a time.
Several board members said they'd seen residents skating on Mianus Pond and even at Pomerance Pond.
Siciliano said it is illegal to skate on Town ponds, and, in particular, Mianus Pond was previously under the auspices of the state, but is now owned by the Town, which assumes the liability.
"It is posted. The police do move people along," Siciliano said, referring to Mianus Pond. "But, riding by there, I see someone is maintaining the rectangle on the river."
Susie Baker said that kids at Pomerance Pond had pushed the snow off the ice, she said the Town maintain that ice for sanctioned open-air skating.
Mr. Siciliano said the drawback there would be lack of parking should a couple hundred people turn out to skate.
Mr. Loh said there was team practice at Bruce Park when he went to GHS. He said that in Lake Placid residents skate on the town track which is flooded and frozen so people can skate in a circle. "They rent skates and have a warming tent, Mr. Loh said. "They have mats that roll out for the track, and a liner and freezing solution."
"We're not closed to it, but we need a plan," Mr. Siciliano said.
Greenwich's Tradition of Pond Skating
Many Greenwich residents remember open air skating fondly. An Oral History in Greenwich Library includes reminiscences of Frank Nicholson who described growing up on Lewis Street in the 1920s and skating at "Ten Acres," the site of the current Greenwich High School.
Nicholson said at the site of Ten Acres, just below the Post Rd, there was an ice house, and, beyond that, where the GHS fields are currently located, there was a pond that froze over in the winter.
"Sunday afternoons that whole Ten Acres lot was a pond and everybody went there to ice skate," Nicholson said, during his oral history interview in 1975.
At the end of the Parks & Rec meeting, the board agreed to return to the topic and possibly get a plan together in time for next winter. Mr. Siciliano said there might be a public-private partnership assembled to pay for the project, and that $7,400 was not a large amount in the scheme of things.
See also:
Police Reminder: No Ice Skating on Town-Owned Ponds
Parks & Rec Board Discusses Plans for a New Dorothy Hamill Rink
---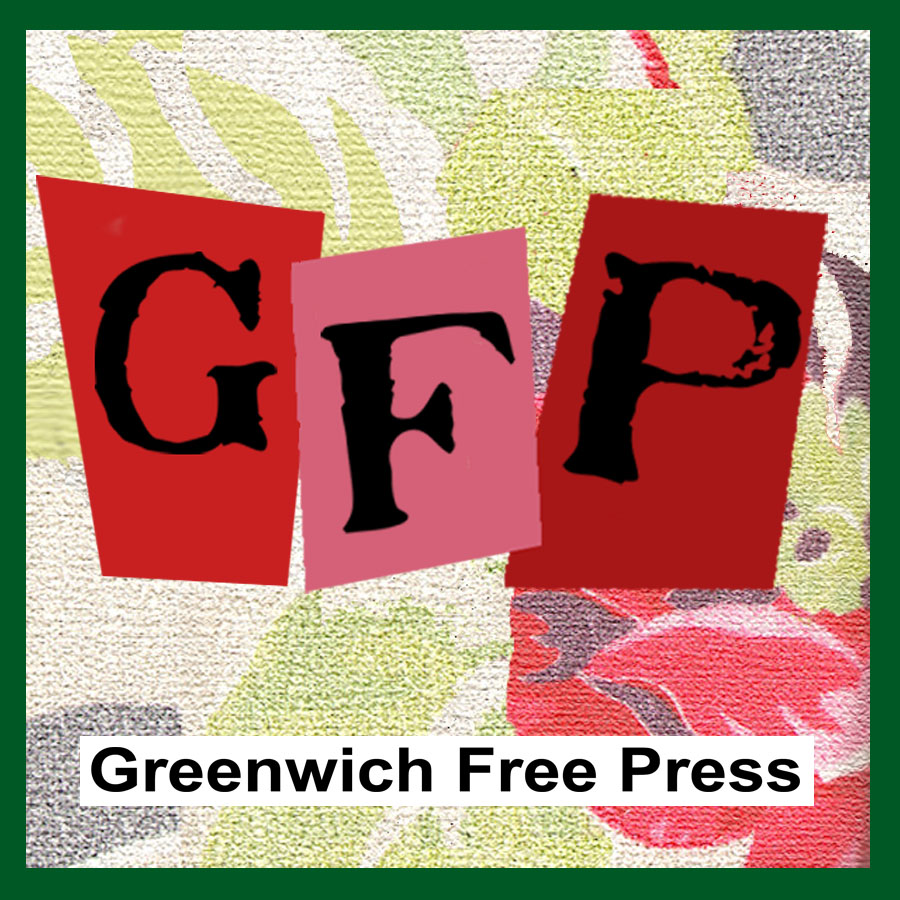 Email news tips to Greenwich Free Press editor [email protected]
Like us on Facebook
Twitter @GWCHFreePress
Subscribe to the daily Greenwich Free Press newsletter.