Wednesday was the sixth day of what was supposed to be six public hearings to determine whether John Yoon will be reinstated as band director after being terminated by Greenwich Schools Superintendent. The hearings are open to the public at the request of Mr. Yoon.
Day six was supposed to be the last scheduled hearing, but two days have been added: Sept. 21 and 28. All seats were again filled on Wednesday in the hearing room at Havemeyer, and the morning started with Superintendent McKersie's attorney, Thomas Mooney, asking him about protecting Student A, whose father had complained about Mr. Yoon. His complaint and the complaint by the parent of Student B resulted in Dr. McKersie firing Mr. Yoon.
Dr. McKersie said that when another student complained about Student A in an email that he feared was being widely circulated, he asked the student to write to him on paper privately, so as not to publicly disparage Student A. "It was starting to circulate widely in a demeaning way," McKersie said.
"Is it unprofessional for a teacher to be abusive to a student?" Mooney asked him. The Superintendent replied, "Yes."
"Is it unprofessional to ridicule a student?" Mooney asked, to which McKersie replied, 'Yes."
Is it unprofessional to 'go off' on a student in class?" Mooney asked. McKersie replied, "Yes."
"Is it professional or unprofessional to convey to a student he lost his job by giving the job to another student?" Mooney asked, referencing how Student A learned he lost his assignment as section leader during a Monday morning rehearsal as a consequence for behavior on the previous Friday. Student A had made the band's bus late for a festival in Darien and then left before the festival was over to do science homework.
"It is unprofessional," McKersie replied.
"Is it professional for a teacher to tell a student he is selfish for participating in another school sponsored event?" Mooney asked McKersie. The Superintendent replied, "Yes."
Last week Student P testified that in his opinion Student A was far over committed to AP courses, school sponsored events and extracurricular activities, and that the policy for band tardies and absences for rehearsals was spelled out in the band handbook that both students and their parents sign. The policy is explicit about how grades are impacted unless the student make up missed time.
Dr. McKersie insisted that putting a student on the spot by making him or her perform music alone in front of their peers was unprofessional, though Mr. Yoon, who took the stand after lunch, insisted it was a teaching technique no one had ever complained about before.
And while Greenwich Schools has a policy that spells out what constitutes bullying between students, it does not refer to teachers bullying students. Dr. McKersie said when a teacher is accused of bullying, the matter is referred to the Human Resources Department.
Mr. Young pointed out that allegations against Mr. Yoon in his personnel file used as sources for the "Statement of Reasons," had not been signed by Mr. Yoon. School policy is for teachers to sign any document that is adverse before it goes in their personnel file.
"In addition to being fair to the teacher, you'd want to give the teacher a chance to respond to the student?" Mr. Young asked Dr. McKersie. The superintendent concurred.
Mr. Young went through document after document from Mr. Yoon's personnel file, asking the superintendent to check each one for Mr. Yoon's signature. "S23." Not signed. "S25." Not signed. "S26." Not signed. "S27." Not signed.
Of "S28," a packet of emails sent 2002 and 2006 from Barbara Freedman, the electronic music teacher at GHS, Mr. Young asked the Superintendent, "Was any of this shared with Mr. Yoon?" 

"I don't know," the Superintendent responded.
"S33," the document that refers to racist comments Mr. Yoon allegedly made to a student, was not signed.
"S34," another memo to the band director, was not signed by Mr. Yoon.
"S36," emails between the former marching band director and others that were solicited in 2014, "Do you have any knowledge that these were shared with Mr. Yoon?" Young asked Dr. McKersie.
"No," the Superintendent replied.

"Shouldn't he have the opportunity to respond to all these other communications," Mr. Young asked Dr. McKersie.
"Yes," Dr. McKersie replied.
Still, the documents listing uncorroborated and unsigned documents with allegations went in the personnel file and served as fodder for the Last Chance Agreement.
Of the "Last Chance Agreement" that Mr. Yoon signed in 2014, Dr. McKersie said the band teacher had been "fully represented," and that he could have looked inside his personnel file at any time.
Mr. Young pointed out that while Dr. McKersie was represented at the time by Mr. Mooney, Mr. Yoon had only a union representative, and no attorney.
Mr. Mooney asked the Superintendent for his prediction about whether Mr. Yoon could adhere to professional conduct if given another chance.
"We've given Mr. Yoon multiple chances. And a last chance, and I recommend termination," the Superintendent replied.
Dr. McKersie said he relied on the investigation of  GHS Headmaster Dr. Winters, Human Resources Director Dr. Lictenfeld and GHS administrator Mr. Goldstein of complaints from parents of Student A and Student B. Dr. McKersie said that for his own part he had neither looked at the records of Student A or B, nor talked to their other teachers or guidance counselors. He said he did not speak to witnesses of the incident that led up to the Last Chance agreement – a confrontation between Mr. Yoon and Patrick Taylor.
"Can you see why Mr. Yoon would think the administration did not do a full and fair investigation," Mr. Young asked the Superintendent. "Yes," Dr. McKersie replied.
"Do you think it was fair and thorough?" Young asked?
"Yes," McKersie replied.
Mr. Yoon took the witness stand in the afternoon. He said he was originally from Seoul, South Korea, and moved to the US at the age of 12. Studying at the University of Utah, he started out as a computer science major, but after freshman year, he decided to major in Conducting, with a minor in Education. He taught at Davis High School in Utah for 4-1/2 years, before coming to GHS in 1992.
In 1992, there were just 30 students in the GHS band program. When he was terminated this spring, the program had 200 students.
Mr. Yoon listed accolades he has received, including the Distinguished Teacher in Greenwich Public Schools in 2001. In 2005 he was named one of 50 Directors who make a Difference by School Band magazine.
During his suspension Mr. Yoon said he learned that he had been named as recipient of a prestigious award from the John Philip Sousa Foundation. Yoon's award winning band has performed at Carnegie Hall and received a National Blue Ribbon award. This past winter the band returned from the WorldStrides Heritage Festival with many awards.
Mr. Yoon said that students benefit from traveling and performing in festivals. "When you play for the parents, they love you no matter what," he said, to laughter. "This gives them a goal and they challenge themselves," he said. "They give you feed back and corrections. They learn from it. It broadens their view and gives them a different perspective."
"I don't care what place they come in, just that they perform at their highest level," Mr. Yoon said of the competitions.
Mr. Yoon explained that he has students perform alone before their band peers for several reasons. "We're basically teaching these kids how to practice," he said, adding that because students don't get much instruction on instruments in grade school or middle school, "When they get to high school they don't have the skills. We are essentially teaching them how to practice. It's a huge waste of time, but it's important."
"I always tell them in the beginning of the year, 'I will be asking you to perform by yourself,'" he said adding that he explains being singled out doesn't make them students bad people,  but that they need to prepare more, likening the situation to a math or English teacher calling on a student in class and the student not knowing the answer.
"No one has ever called that teaching technique unprofessional before," Mr. Yoon said.
He acknowledged that people don't like public speaking and public performances but students have told him that they gain confidence in the process. "I am always a little bit nervous before a performance. That little bit of butterflies is what gives you energy," he said. Mr. Yoon said he has to balance being an educator and being a conductor. "As we get closer to a performance, I am more of a conductor."
"Do you think Dr. Winters understands the difference?" Mr. Young asked Mr. Yoon.
"Respectfully, I have to say no," Mr. Yoon replied. "He wants me to take over the marching band. 'Take it over and you'll get more kids and people. Play at football games and they'll love it,' he said. He told me to make some more noise."
There was discussion of the international trips Mr. Yoon has coordinated for 200 band members and 30 chaperones, including trips to China, Cuba and Greece.
Of his tradition called "Breakfast Club," which Student B's mother complained about, Mr. Yoon said neither student A nor B had ever been assigned Breakfast Club, which, during one of these trips, is an early morning pre-breakfast walk with Mr. Yoon that involves a chat and sometimes a quiz. Mr. Yoon said Dr. Winters had even assigned himself Breakfast Club on the trip to Greece and enjoyed it.
Of the incident on the Cuba trip where Mr. Yoon replaced a boy from Jazz Lab band with a boy from the Jazz Ensemble, Mr. Yoon said the first boy simply moved over and played the congas. He said that shortly after that switch, a third boy, a drummer from the Cuban National Performers replaced the second boy and played even better. "Dr. Winters did not mention the incident during the trip. He did not coach me either," Yoon said of Dr. Winters' complaint about that incident. "It never came up until the pre-disciplinary hearing a year later.
Mr. Yoon talked about his conflicts with colleague Patrick Taylor in the GHS music department.
Mr. Taylor arrived at GHS nine years after Mr. Yoon, and although Mr. Yoon said the two were friendly for several years, when Mr. Taylor took over from Mr. Yoon as program associate, problems began. "He's a person who likes power and doesn't like to be questioned on his decisions. I would challenge him in his decisions he made for band. That's when he started calling me names," Yoon said. "He said, "I'll do everything in my power to effing take you down.'"
Yoon said Patrick Taylor often used profanity and would threaten Mr. Yoon's staffing, particularly threatening to eliminate the band director position held by Mr. Walker. In another incident, Mr. Yoon said he and a colleague asked Mr. Taylor for the spreadsheets of the money collected from registrations and details of expenses for Western Regionals, which Mr. Taylor chaired. "He said, 'You little people don't need to know.'"
Mr. Yoon said Mr. Taylor created factions within the music department and at one pointed said to Mr. Yoon, "'Let's stick together to keep Barbara down,'" he said referring to the electronic music teacher Barbara Freedman.
Also, he said Mr. Taylor had pushed Marie Shimchick out of the music department after she arrived from Eastern Middle School. Eventually, Mr. Yoon said she moved to a position as medic specialist at GHS.
"He said, 'I am tired of seeing the band kids on the cover of Greenwich Time and not my choir kids,'" Mr. Yoon said of Mr. Taylor.
Mr. Yoon said that Ben Walker had considered testifying. "We work very well together," he said of his colleague. "He's afraid for his job and is afraid of retaliation from the administration," Mr. Yoon said of Mr. Walker's decision not to testify.
Mr. Yoon described the ugly confrontation between himself and Mr. Taylor that lead to the "Last Chance" agreement. He said he overheard Mr. Taylor talking with Bethany Cook (Fuscaldo) about the calendar and joined the conversation in the practice room. "He said, 'What makes you so special that you can have a Saturday concert," Mr. Yoon said of Mr. Taylor. "'You're an effing asshole," he said to me in a very loud voice. He was sitting at his desk and I leaned toward him and said you don't call me names. And he said, 'I can call you whatever I want.'"
Ms. Cook said, "Guys! Guys! Guys!," and I muttered, 'Really? Really?' and walked away. I was not out of control. Yes, I behaved inappropriately, but he was too."
Mr. Yoon said that there was a disparity in the punishments after that incident, with Mr. Taylor receiving a letter of constructive criticism and Mr. Yoon getting the Last Chance Agreement.
Asked if there was a safety concern about staff in the music department not getting along, and what would the school do? Mr. Yoon said the school would call the school resource officer (SRO), a Greenwich Police officer assigned to GHS.
"He is considered 911 for the building. Also the Dean of Student Life would be contacted," Mr. Yoon said, adding that he had asked the SRO if he'd ever heard about a safety issue and he had said no. Asked what Mr. Goldstein did to resolve the issue between the two music teachers, Mr. Yoon said, "I don't even think he knew."
The next hearing is at Havemeyer on Sept. 21. The final hearing, if necessary, will be on Sept. 28.
Mr. John Yoon testified on Day 6 of his public hearings. Photo: Leslie Yager
See also:
Yoon Hearing, Day 5: Superintendent Grilled for Hours
Yoon Hearings, Day 4: Student P and Greenwich Schools Superintendent Testify at Length
Yoon Hearings Day 3: Renowned Musician & Father of "Student A" Testify
Yoon Hearings, Day 2: Lichtenfeld, Greenwich Schools Just-Retired Human Resources Director is Asked What is Timely?
Yoon Hearings Day 1: Greenwich High School Headmaster Grilled on Last Chance Agreement, Breakfast Club and Senioritis
Twist to Yoon Hearings: Superintendent Seeks to Close Portions to Public
Outpouring of Support for John Yoon at Board of Ed Hearing
GHS Band Teacher Explains His Choice of Attorney
Open Hearings at Greenwich Board of Ed Will Determine Fate of Suspended GHS Band Teacher
Change.org Petition Started to Support Greenwich High School Band Teacher
Despite Rumors, GHS Marching Band is Alive and Growing
At GHS, Longtime Band Teacher is Out on Paid Leave
GHS Bands Sweep Honors at WorldStrides Heritage Festival in DC
PHOTOS/VIDEO: GHS Band Holiday Concert Bursts with Talent!
---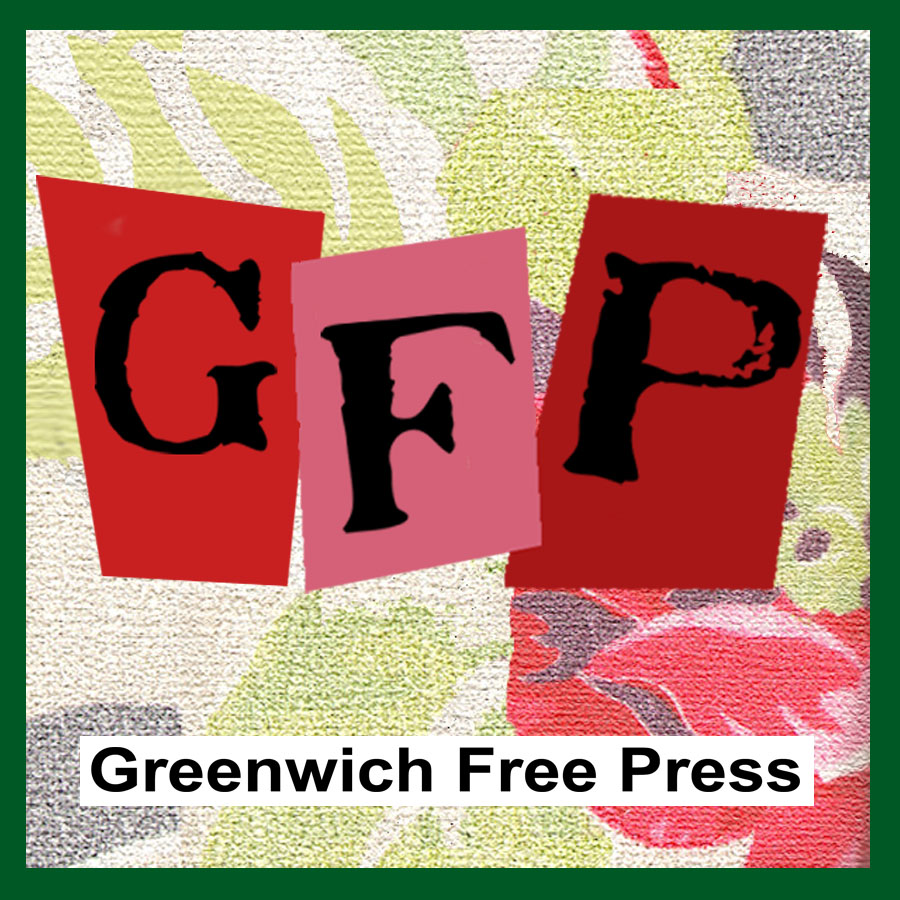 Email news tips to Greenwich Free Press editor [email protected]
Like us on Facebook
Twitter @GWCHFreePress