Day 3 of the hearings to determine whether John Yoon, the 23-year band teacher at Greenwich High School fighting to keep his job, kicked off with a request from Greenwich Schools Superintendent's attorney.
Tom, Mooney requested that the father of "Student A" not be identified by name and that no photos or video be taken of him. Mooney said the request was based on FERPA, which stands for Family Educational Rights and Privacy Act.
The day's testimony began with Professor Michael Mossman, a witness invited by Mr. Yoon.
Mossman is a professional trumpet player, music composer and arranger whose credentials included a Grammy nomination for instrumental arrangements. He has 20 years of service as a "clinician" for Yamaha's band and orchestra division, where he travels to assess and work with college and high school bands. He also runs a graduate program in jazz studies at Queens College.
Professor Mossman testified that there is a strong difference between being a director of a band and being a teacher of an academic subject. Asked by the Superintendent's attorney whether that meant making decisions "on the fly," Mossman said, "That's why you are there. Music is all about the moment."
Last month during their testimony, GHS Headmaster Dr. Winters and retired Human Resources director Mr. Lichtenfeld, both faulted Mr. Yoon for publicly singling out Student A in front of other band members.
The incident involved Mr. Yoon removing the boy from his position as "section leader" in front of other band members and calling him selfish. The previous Friday night, Student A left a jazz competition early, though the circumstances around that were dissected during testimony from Student A's father.
Mr. Mossman said that due to the collaborative nature of performing in a band, disruptions cannot be tolerated, and a director needs a variety of techniques to handle musicians "in the moment." He said unlike taking a math test, performing in a jazz band is "always collaborative, and always public."
"I worked with a kid last year who was suicidal," Mossman said. "But you can't always know that," he continued, adding that you handle different kids in different ways.
"If you're trying to build a program, if you're an abusive person, you're not going to last very long, especially when there are other activities the students can do," Mossman said. And, according to the music professor, the corollary to discipline "in the moment," is that if you fail to dispense consequences, it shows that a director doesn't care about the performer. "It says I don't expect much of you," Mossman said. As for not embarrassing students in front of their peers he said, "High school students get embarrassed about all sorts of things."
Answering the question about whether it was realistic to take a student aside privately after a rehearsal to criticize him or her, or mete out a consequence such as losing a post as section leader, Mossman said that it would be disruptive to take notes during a rehearsal to give a performer feedback at a future date. "When there is a problem, you deal with it in the context of the moment. Yes, it's uncomfortable," he said. "I don't think the point of being a conductor is to avoid hurting a child's feelings," he said.
"You have to do it in the moment. Boom. Move over." – Professor Michael Mossman on removing a section leader from a leadership role.
Asked about the importance of a musician's posture, Mr. Mossman said, "It's part of your job as a conductor to call out bad posture. …It's a teachable moment."
Mossman said he had been very impressed with Mr. Yoon's band when he visited GHS for 3 rehearsals and a performance, and was impressed with the band's size of 180 students.
"They knew what they had to do. They snapped to," he said of his observation of the GHS band, adding that he counts it in the top five high school bands of the approximately 300 he's worked with over the years.
Asked if he'd seen the movie Whiplash, he replied that he had not, but was familiar with it, describing it as a film "about an abusive band director who latches onto a student to make him excellent." He said he did not think Mr. Yoon was like the conductor in the movie.
"That's not to say I haven't seen abusive conductors," Mossman continued, adding that he's seen directors call performers idiots and throw things at them.
Mr. Mooney asked Mr. Mossman if he knew about the incident when Mr. Yoon replaced a drummer during a jam session on the band's Cuba trip. Mossman said that with Afro-Cuban music, everything is synchronized around the drums, and that to his knowledge the drummer had "given himself a solo," potentially destroying the jam session and leaving a lasting negative impression among the hosts. He said he had not only heard of Mr. Yoon's removal of the drummer from the band director, but had that account corroborated by a band parent who happens to be his girlfriend and former Board of Ed member, Nancy Kale.
Mossman said he had written a letter in support of Mr. Yoon when he learned he was being terminated, but at the time he did not know about 'the last chance agreement.' "How can you expect a director to have techniques at their fingertips if they're taken off the table and do the job effectively?" Mossman demanded of Mr. Mooney. "It's like having a hand tied behind your back. The idea of hobbling an ensemble director is a very poor idea."
Asked what he was told by Mr. Yoon and when, Mossman said he learned there were two students who complained, that there had been ongoing dysfunction between him and other teachers in the department, and lastly, that Mr. Yoon disputed the nature of the complaints.
"Is it correct that Mr. Yoon took no responsibility for his conduct?" Mooney asked Mossman.
"He feels like he's aggrieved," Mossman replied. "There were no efforts to bring professionals together and mediate. He's been publicly pilloried in the Greenwich Time."
Mossman was unfamiliar with the Code of Professional Responsibility for Educators, so Mr. Mooney read several lines out loud referring to respecting students' dignity and worth, creating a safe environment and not being emotionally abusive. Mossman turned the question of feeling emotionally safe on its head.
"You're not feeling emotionally safe when the lights go down, the pressure is up and you're about to play a solo," Mossman said.
The father of student A took the witness stand wearing a suit and tie. A soft spoken man with accented English, he described his son as a very good student who was a happy kid, very respectful of others. "As a student he is an extremely hard worker," he said. "He's a leader of many student organizations."
Student A's father said his son had many recognitions for his music including making 1st chair at Western Regionals, 4th chair for the All New England Band and 6th chair in All-Connecticut State Band. He said his son had never been disciplined in school.
In fact, Student A's dad said his son never complained about any of his teachers and never complained about Mr. Yoon until his junior year. During freshman year, Student A's dad said his son was in concert band, and during Sophomore year he was in Wind Ensemble. He auditioned for jazz band and didn't make the cut. Later in his testimony he said it was because his son had been sick with asthma.
Student A's dad said during junior year his son had two leadership positions in band: section leader and principal. "Mr Yoon said section leader is like being a captain of a team. It's a privilege," Student A's father said.
In fall of student A's junior year, his dad contacted Mr. Yoon by email to ask for a meeting to discuss scheduling conflicts. "He had a lot of commitments and I wanted to make sure he could fulfill all his commitments."
"We tried to make sure he wasn't overstretched," Student A's dad said, adding that his son was also playing at Stamford Young Adult Orchestra, but ultimately picked the GHS band.
In December Student A's dad reached out to Mr. Yoon again to say that because of his son's asthma he was worried about him traveling to Washington in March with the band and asked if the trip was optional. "We wanted to support the band so I decided to offer to drive my son down to Washington and Mr. Yoon seemed appreciative," he said.
He wrote again to Mr. Yoon when his son received a bad grade in jazz ensemble."I was very surprised since he'd just won first chair in Western Regionals. I wanted the reason for the bad grade….He explained he'd missed some rehearsals and was late for some classes. Also, he missed rehearsal because of "We the People."
Later in his testimony, Student A's dad said his son was taking 4 AP classes and the rest at honors level. He mentioned his son typically got 4 hours of sleep a night. Despite acknowledging this heavy course load and light sleep, Student A's dad said, "No I don't think he took on more than he could handle," adding that the problems were due to scheduling conflicts.
He said his son had chosen to participate in "We the People," which is an activity attached to a social studies class, though it is optional. Student A's dad said he had believed the absence attributed to We the People would be excused.
"It was a busy time of year for my son, but we looked at his activities to cut," he said.
Toward that end, Student A's dad said he chose not to play Lacrosse, and then chose to drop the All-New England Band, even though he had been selected 4th chair. He indicated frustration over that decision, noting, "The band doesn't compete (in the jazz festival hosted at GHS). They play to display their talent, so he didn't think it was fair he couldn't do the All New England's since he wasn't even competing at the festival at GHS."
Mr. Yoon's attorney, Daniel Young asked Student A's dad if he was familiar with the Band Handbook, which all students and their parents are required to sign.
Student A's dad was having issues reading aloud the passages he was asked to by Mr. Young. Someone in the audience loaned him a pair of reading glasses. After some confusion, he acknowledged that the handbook is explicit about consequences for missing class or rehearsal, and that are were opportunities to make up work by attending extra rehearsals.
Student A's father described a turning point in Mr. Yoon's patience with his son. He said there was a music competition on a Friday in Darien, and that his son had a science fair project to finish by midnight Friday night. Acknowledging that his son had procrastinated on the science project, he said it seemed a reasonable request when he asked to take his son home after he had performed, but before the competition was over. "It wasn't like he wanted to go and see a movie," the father said. Though Mr. Yoon had okayed his request, his son was very reluctant to leave Darien that night.
Asked by Mr. Young if he realized his son had arrived late that day, Student A's dad said no. He said when his son went to say goodbye to Mr. Yoon in Darien, he could see, albeit from a distance, that Mr. Yoon looked angry and was gesticulating to that effect.
The following Monday morning, Student A's dad said he dropped his son at regular 6:30am rehearsal and when he came home from work that night at 7:30, "My son unloaded on me. He started yelling and screaming at me. He told me that I had gotten him into serious trouble with Mr. Yoon and Mr. Yoon was no longer talking to him."
Student A's father, who got choked up and needed a short break after welling up in tears, said, "My son is like a teenager. They don't tell us anything."
Apparently, the father said, according to his son, that Monday morning Mr. Yoon had just handed the music to another musician, replacing his son as section leader, and that his son blamed him. He said he felt his son was being retaliated against and met with GHS Headmaster Dr. Winters on March 12. Dr. Winters took notes, which ultimately became evidence.
Student A's dad said the headmaster asked what was his son's grade in jazz ensemble, and learned it was a C (Later, Student A's dad said he learned it was a C-minus) and said he would follow up with Mr. Yoon.
Student A's dad said he did not check to see if Mr. Winters fulfilled his promise to follow-up with Mr. Yoon. He made the decision for his son that he would not to drop band after all, in order to avoid the Fail grade.
When Mr. Young asked Student A's father if he knew it took Dr. Winters seven weeks to follow up with Mr. Yoon, student A's dad appeared confused.
That same night Student A's dad waited in the car at 7:30pm outside GHS. After waiting waiting a half hour went in the building to look for his son. On the way in, two students told him his boy was in Mr. Yoon's office and was in trouble.
"I found Mr. Yoon screaming at my son, towering over my son," he said. "I knocked on the door which may have been ajar and said, 'I'm here.' It was not a pleasant conversation," he said, adding that Mr. Yoon's voice was raised but was not as loud as when it was just directed at his son. He said Mr. Yoon told him his son had missed classes, and in particular, missed class for the science project.  Finally, Mr. Yoon added that he had problems with his son's posture, attitude and that he was not playing loudly enough."
Student A's father said he was surprised about that complaint that his son wasn't playing loudly enough, because he knew of "his challenges with asthma and diminished lung capacity."
"Mr. Yoon was dismissive and suggested my son drop out of band," Student A's dad said, adding that he pleaded for his son but the band leader wouldn't budge. He said his son was standing there and looked so upset he though he might cry.
At 11:33pm that night Student A's dad wrote an email to Mr. Winters telling him there had been a "heated discussion" and relayed the information about dropping band. Though Mr. Yoon said it would appear on the boy's transcript as though he had never been in the class at all, Student A's dad said Mr. Winters' response that dropping band would result in an F on his transcript. That, said Student A's dad was unacceptable so he decided on his son's behalf that he would stay in band after all. "He had to stick it out…but I told my son never to be one-on-one along with Mr. Yoon."
Student A and both his parents met in person with Dr. Winters and complained that the boy was scared of Mr. Yoon who, the father said, "constantly picked on him and made him feel humiliated in the class. He told other students that my son was selfish."
"I'm not concerned about grades. It's about how my son was treated," Student A's dad insisted a few minutes after saying the Fail grade was unacceptable. "My son is scarred by this. He feels hurt and cheated."
Student A's dad said he had no knowledge of the "last chance agreement" and felt dragged into a situation he did not create. He said that in the country he is from, teachers are treated as though they are God, and he hoped to impress that attitude on his son. He said the hearings this summer continue to malign his son, but he felt testifying was the right thing to do.
After an hour long lunch break, Yoon's attorney, Mr. Young further pressed Student A's dad, who reluctantly agreed he was familiar with the Band Handbook, after being loaned reading glasses. The handbook is explicit about consequences for bringing your instrument to rehearsal, having correct posture, being respectful and being prepared for class. Specifically the handbook outlines consequences for missing class or rehearsals, and lists the mandatory requirement that band members attend events outside Greenwich because they are considered part of the class and attendance is reflected in a student's grade. But, Mr. Young pointed out the handbook explains it is possible to make up work by attending extra rehearsals. Student A's dad said he was unaware of that. Nor was he aware that up until as late as April, Mr. Yoon was encouraging his son to make up rehearsals to boost his grade.
Asked if he was familiar with the Aspen system, which allows parents to check their children's grades online in-the-moment at any given time, he said, "No I don't check grades."
Mr. Young asked Student A's dad if he thought it was inconsistent that his son had such issues with his band teacher, but volunteered at Mr. Yoon's band camp last summer. He also asked if he was aware that a student can make up work and improve their grade if it's impacted by a conflict. Student A's dad said he hadn't been aware of his son's low grade until very late in the semester and didn't recollect his son telling him about the make-up policy.
Young asked if the father knew his son had missed five 2-hour jazz ensemble classes plus 90 minutes of tardies and arrived without his instrument on four occasions.
Mr. Young spent the last hour of the hearing asking Student A's dad if he would disapprove if he learned his son had been disrespectful to his band teacher. Specifically, if his son had deliberately played one long note, or played loudly when asked to play softly or vice versa. Would he be disappointed if he found out there were other students with a midnight deadline for the science fair who stayed in Darien to watch the other bands perform after they'd performed themselves, or if he learned that two other students urged him to leave the science meeting so as not to make the bus late for the competition.
"He is respectful. I demand it," Student A's dad said. He repeated that he found Mr. Yoon's behavior abusive and that he had humiliated and ridiculed his son, and repeatedly put him down in class.
See also:
Yoon Hearings Day 1: Greenwich High School Headmaster Grilled on Last Chance Agreement, Breakfast Club and Senioritis
Yoon Hearings, Day 2: Lichtenfeld, Greenwich Schools Just-Retired Human Resources Director is Asked What is Timely?
Twist to Yoon Hearings: Superintendent Seeks to Close Portions to Public
---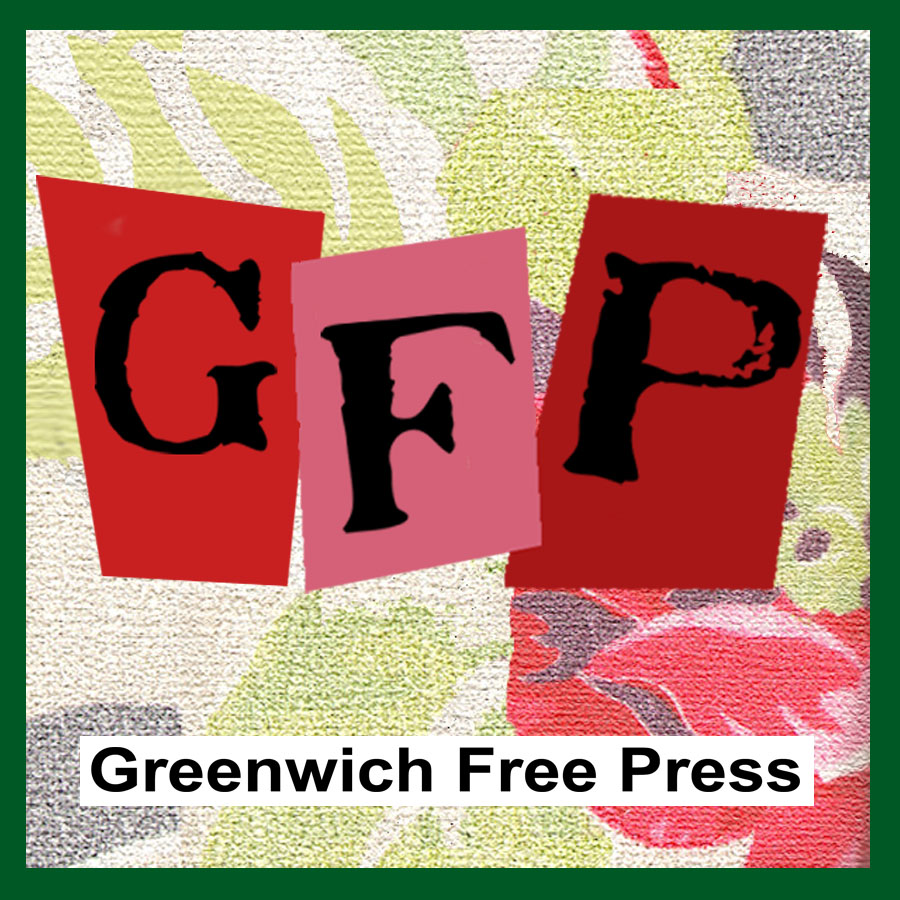 Email news tips to Greenwich Free Press editor [email protected]
Like us on Facebook
Twitter @GWCHFreePress
Subscribe to the daily Greenwich Free Press newsletter.