Minutes before the walk out to protest gun violence was due to begin at Greenwich High School, seniors Gigi Imperatore and Lucy Fulton said they had no idea how many students would participate.
Facebook and Instagram experienced an epic outage on Wednesday and the organizers were planning to use social media to spread the message.
"We're relying on word of mouth," Gigi said.
---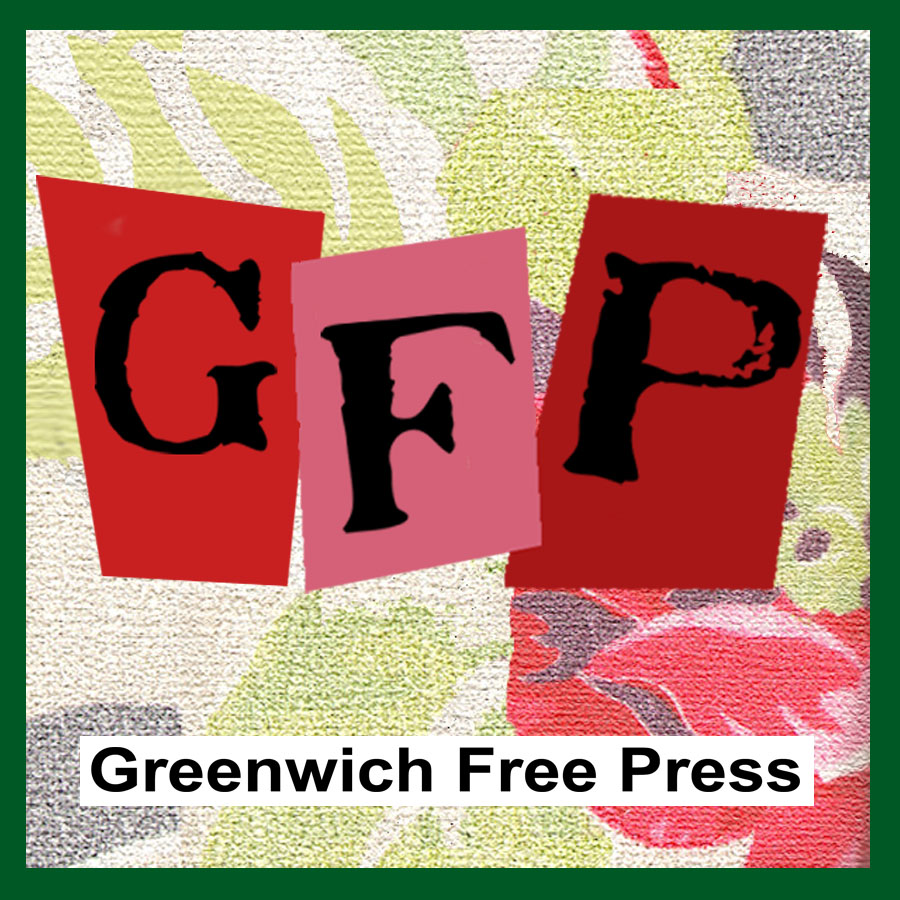 Subscribe to the daily Greenwich Free Press newsletter.
---
The girls, both members of the Young Dems, a 30-member strong club that recently organized a voter registration drive, said the event was non-partisan.
"It still effects us. Gun control is still an issue. We are the change," Gigi said.
Asked why they used the term gun control instead of gun safety, Lucy said gun safety is a euphemism.
Lucy and Gigi said interim headmaster Rick Piotrowski was aware of the walk out and in fact, administrators and police officers walked around the campus with the students.
"Mr. Piotrowski wanted us to be safe," Gigi said.
The students did, however have a consequence for participating in the walk-out." They were told they would receive a cut from class if they participated.
"The fact that these walk-outs continue today despite there no mass shooting recently shows how much momentum there is. It's still an issue and students want to speak out about something that is important to them," Gigi said.
"Gun violence and mass shootings happen every week. It's in our minds all the time and we feel it," Gigi added.
"We shouldn't wait for a mass shooting to happen again to speak out," Lucy said.
Despite knowing the consequence for cutting class, at the stroke of 10:00am, hundreds of students streamed outside.
About 300 teens chanted as they walked the perimeter of the GHS campus.
"Hey hey, ho ho the NRA has got to go," they shouted.
"Show me what Democracy looks like. This is what Democracy looks like!" they repeated.
"What do we want? Gun control," they chanted.
The number of students was likely higher than last spring's successful walk out, which was on senior skip day in April.
In fact, the organizers used that April 2018 event as their model, with protesters marching around the campus and into the student center, before returning to class.
The April 2018 walk-out followed a controversial March event, dubbed a "walk in" by then superintendent Jill Gildea.
The walk-in, also called a "unity rally," took place on the one-month anniversary of the Valentine's Day mass shooting in Parkland, Florida that left 17 people dead.  At that "walk-in," police officers were stationed at every GHS exit and students were escorted by their teachers to the rally in the student center. The media were banned from covering that event.
Speakers included the class president and the headmaster, who at the time was Dr. Chris Winters.
Only one student, Chris McDonnell, walked out after finding a science wing exit where no police were stationed.
See also:
Hundreds of GHS Students Walk Out On Anniversary of Columbine Shooting April 2018
Media Banned from "Unity Rally" at GHS. No "Walk Out" Allowed March 2018