Last April, hundreds of Greenwich High School students streamed out of the glass corridor with handmade signs advocating for better gun safety. It was the anniversary of the April 20, 1999 mass shooting at Columbine High School.
It was also a month since the first national walk out for gun safety, when instead of a walk out GHS held a "unity rally" in the student center and media were banned.
"I didn't think that many people would show up for the march, but hundreds did," said Elliott Greenbaum, VP of the Young Democrats on Sunday at Riverside Commons where his club was holding a day-long voter registration drive.
"After walking around the campus students came back in the building and were marching and shouting as they walked through the school," Elliott said.
Gigi Imperatore, the president of the Young Democrats, said the April walk-out had been a turning point for many students in terms of their political awareness.
"People can be apathetic, but I don't care," Zoe said. "I'm doing something important."
The Young Democrats from Greenwich High School have been meeting during the opportunity block at the end of the school day.
Gigi said at a recent meeting, 23 students turned up. Because of fire code, the maximum for the room is 30.
"Kids have felt more involved since the walk out," Gigi said. That woke people up. But you can't wait for those major events to happen. You have to take those feelings and do something. Go to a march. Attend a club meeting. Be part of the Young Democrats. Or be part of the Young Republicans. This is so easy to do, but it means so much to be here."
"Voting is one of the most important things you can do to have a direct say in your government," Gigi explained. "But most of us aren't 18 yet."
"A lot of young people think don't think they have a voice if they can't vote yet. But it's not true. There are things you can do to have a direct say in your government." – Gigi Imperatore

The Young Democrats said they had spoken to dozens of people, and shared information about who is running in the Nov 6 mid term elections.
After registering one voter, Gigi said that was symbolic because one vote can make a difference.
"In today's political climate, it's very important for young people to get involved and small things do matter," said Christina Keating.
"This mid term election matters a lot," said Christopher Griffin.
---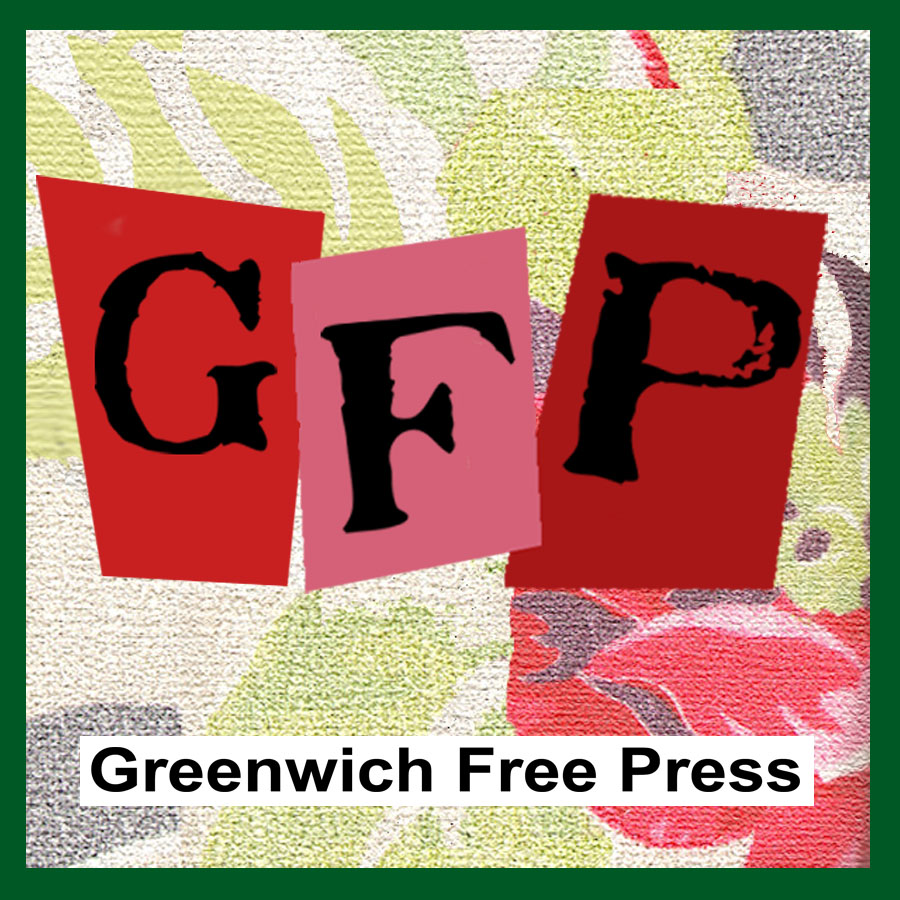 Subscribe to the daily Greenwich Free Press newsletter.
---
"Because there is such a political divide in our country, citizens have to vote for their voices to be heard," Elliott said. "Now people feel politicians don't listen to them. Politicians need to represent what the voters want."
"Yes, we are the Young Democrats, but we want everyone involved, no matter what party, We want people to register to vote," Gigi said. "It's important to define your values as a student. Then you can find your party."
The students asked person after person if they had registered to vote. Some quietly kept walking. Some replied that indeed they were registered to vote.
"It gets easier," Zoe said of sometimes getting the brush off. "The worst that can happen is they ignore you. With where we are politically, we just can't be quiet any more."
And the students persevered. In fact they were a strong presence from 10:00am until 4:00pm.
"It is your civic duty to vote," Zoe said. "So if you are ignoring that, you are choosing not to do something really important for our country."
"We're showing people which candidates are running for office. Even just to interact with people can change whether they vote at all," Zoe added. "One lady said she had lived here three years and didn't know she needed to register."
Any GHS student who wants to be part of the Young Democrats can contact the club leaders by email at [email protected]
The club's advisor is Jessica von Brachel.
Hundreds of GHS Students Walk Out On Anniversary of Columbine