During the public hearing portion of Thursday's Board of Education meeting all but one of numerous speakers urged the board not to roll back school start times.
Since the school day at GHS was pushed forward an hour to 8:30am to 3:15pm, there have been complaints about bell times coinciding with rush hour in general, resulting in more traffic and congestion, and athletes missing more of their last block classes than in the past. In the fall, sports teams found themselves playing in the dark. Teams traveling to away games have been stuck in traffic and getting back to town later in the evening.
A proposal by the COO and Facilities director to have GHS teams use the Central Middle School field met with opposition from neighbors and ultimately was declined by the Planning & Zoning commission.
The district has rented facilities at Chelsea Piers in Stamford, and at one point the GHS football team even practiced under the lights at New Canaan High School.
At Thursday's BOE meeting, talk turned from a discussion on fields and lights to "logistics."
Superintendent Dr. Jill Gildea said her own GHS 10th grader loves the new school start time.
"We are not entertaining any discussions about returning to the old start time," she said. "Nobody is looking at that," she continued, adding that if she had her druthers the school day would run 9:00am to 3:00 or 3:30pm.
"The purpose of the newly formed start/end time committee is to review statistical data and look at options that will mitigate compression at the end of the day," she said. "No solutions have been predetermined."
That start/end time committee met on April 5, and will meet again on April 26.
Gildea said each member will pick a subcommittee: inside the school day solutions, outside the school day solutions, transportation logistics (with safety and traffic related to that), and financial transparency.
"Just so people know, because there are rumors out there we want to put to rest," she said.
Responding to parents' concern that the time steering committee does not include a medical doctor, Gildea said that was unnecessary because the science behind the later start time is not in dispute. She said what is being sought is "a logistics solution."
Leaders of GHS student government, Greg Goldstein and Alissa Landberg, said in lieu of once monthly open microphone mass meetings the group switched to 'targeted breakout groups' with the goal of increasing participation.
Students now pick a relevant issue, brainstorm an action plan, and have a representative report back to the entire 186-member group.
"The format has been a huge success," Goldstein said, adding students recently discussed dismissal time.
Landberg said that in her breakout group, "At the start of the discussion, the first thing I realized was that start time isn't debated. The students like the 8:30am start. They say they feel more awake, energized and ready for the day."
Landberg said students reported the end time as problematic. "They say that they can't focus and even fall asleep in their last block classes," she said, adding that timing and traffic is impacting after school activities. "Students can't work or volunteer for as much time as they want or need."
Lanberg said the students in her breakout group mostly discussed ideas involving shortening block times by several minutes to buy back time at the end of the day.
"The students see the difference between ending at 3:15pm versus 2:45pm and believe that by shortening classes they would be more focused," she said.
In her remarks, PTA Council president Karen Hirsh said the stated goal of the start time change was not necessarily to improve academic outcome.
"Change often highlights already existing problems. And indeed many of the concerns we discussed were already aware of were already issues for the town – of lighting and well maintained fields, traffic, student stress," Hirsh said. "Change takes time and requires flexibility and trade offs."
Kendra Farn said she was excited about her daughter starting GHS next fall, having attended the school herself.
"I have been screaming to the world about how proud I am that my local high school made the hard but historic change this year to an 8:30 start time," she said. "I have heard experts speak about circadian rhythms and about how waking a teenager up at 6:00am is like waking me up at 3:00am and asking me to be awake and alert and perform and drive to school in the dark in the winter and pay attention in that first class."
Gabriel Quiroga, a junior at GHS who plays soccer and is on the fencing team, said the new start time enables him to focus better in his first block classes. "As a consequence, my own GPA has reflected that, and has increased each quarter.
"Healthwise, I've been having a much higher quality sleep," he said. "It's crucial to continue the experimentation. Reverting to the old schedule would waste resources and all the time all Greenwich citizens, and GHS faculty and staff have spent.
He said to end the pilot and change back start time "would result in a backlash against the Board of Education, the high school and the Town of Greenwich."
Julie Ybarra said she sees a great benefit to start time coinciding with teens' circadian rhythms.
"They don't go to bed any earlier because they get up earlier. And they don't go to bed any later because they wake up later," she said, adding that her teen now wakes up now without bags and circles under her eyes.
"The question is the end time. …I have a student athlete, and even as a recovering tiger mom, I do believe it's better for her to start later and miss a few minutes of classes at the end than to start earlier."
GHS parent Angus Young said, "Sports schedules are just not as important as children's health and well being."
BOE Discussion
Dr. Gildea said the start/end time steering committee will tackle issues including traffic in the morning, travel times in the afternoon, and what to do within the school day with the block schedule at GHS.
"Eventually you'll have the recommendations. That will be the time we'll ask for your reaction and support," she told the Mr. Sherr who asked for details on the steering committee's work after reading a summary of their first meeting.
"I don't know who Joe Roberto and Nick Mariani are. I presume they are from the traffic department," he said.
"The worst time is between 8:00am to 8:20am right now, but before the change there was traffic from 7:00am to 7:30am," he said of the longest queue at GHS. "Anything we do to solve traffic, you'd have to start after 7:45am or after 8:45am, right? Wouldn't that have been helpful data to have had before we made the policy shift or decision?"
"This is why I needed the logistics people on the committee instead of the medical committee," Gildea replied.
As for students missing school, Gildea said, "We're focused on solving (the problems) for athletes because the biggest change this year versus last year  is you didn't have freshmen and JV teams leave early in the past, and now you do."
Ms. Dayton said that according to the Hanover Research report, 40% of students in the sample reported negative impact on their stress level.
"I'm concerned about whether the task force is looking at the stress level of students," she said.
"Stress is related to a number of things," Gildea said. "Whenever you do any change, you're going to have an implementation dip.  Stress, student health and well being is a longer term project. It's related to homework, tests, pressure on grades, how many activities they're doing. It's a high drive community, which is a blessing and a curse."
"I'm unhappy that people feel so unhappy," Gildea continued. "When you make a shift, you're going to have bumps. I have no doubt it's going to be just fine. We'll come up with a great recommendation. …We saw the two SRO skits that said you didn't listen to us, but we actually are. It just takes time."
Mr. Sherr said he had been unaware of the high school's homework policy.  "Parents are talking about kids getting killed by homework," he said adding that top students are expected to do 5 hours of homework a night.
"Even if you're in all non-honors, the expectation is to do 3 hours of homework every single night. Even if we do an AP cap, it's almost 4 hours of homework a night," Sherr said. "We really have to think out of the box. I want a conversation about the level of homework. "
Sherr said he'd looked at football, field hockey and girls soccer schedules and said he was shocked particularly that field hockey players are being asked to do two contests a week every week for eight weeks. "I had no idea that was the level of commitment we were expecting. This didn't come up in SST," he said.
"We are aware of the practices, games and length of travel. That's one of the things we're solving for," Gildea said.
See also:
Newly Formed Superintendent's Start/Dismissal Time Steering Committee Exchanges Thoughts
BOE Request for Temporary Lights at Central Middle School Denied by Planning & Zoning
Playing Football in the Dark at GHS: Parents Not Happy as Daylight Savings Converges with Later Dismissal
---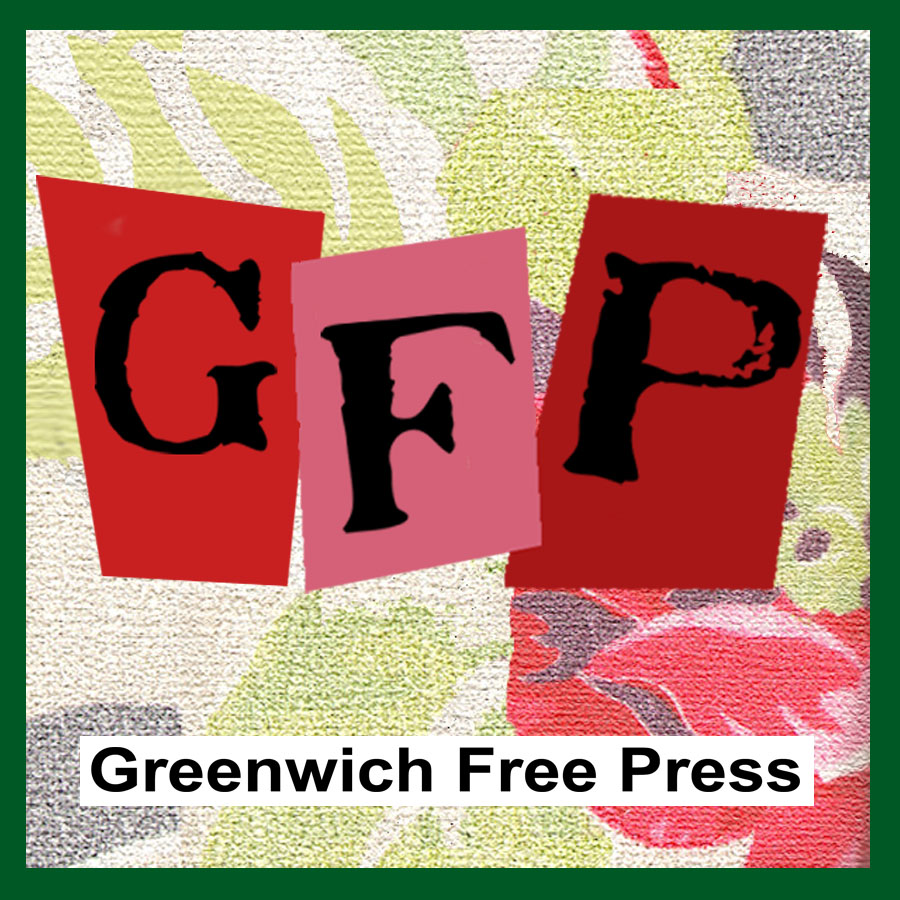 Email news tips to Greenwich Free Press editor [email protected]
Like us on Facebook
Twitter @GWCHFreePress