Greenwich High School's annual Book Awards were presented on Thursday in the media center.
The awards are unique in a season of accolades heaped mostly on seniors.
Given to members of the junior class, the book awards recognize not a specific paper, piece of artwork or science research experiments, but a love of books.
"They are being recognized for a passion for reading that they spent their young lives developing and nurturing," explained Alexandra Stevens, a media specialist at the high school. "For 51 years GHS has recognized outstanding juniors at this ceremony."
The presenters, with some exceptions, were alumni from the individual colleges and universities. Each gave specifically chosen book to the recipient to add to their personal libraries. Many of the books given to the juniors were written by a professor, alumnus or alumna of the college or university.
The 22 juniors were chosen out of a class of about 700. Criteria for the awards included demonstration of the qualities of scholarship and character, along with an outstanding interest in books and a great love of reading. Recipients are selected by the English, social studies, business and guidance departments at GHS in a lengthy process.
---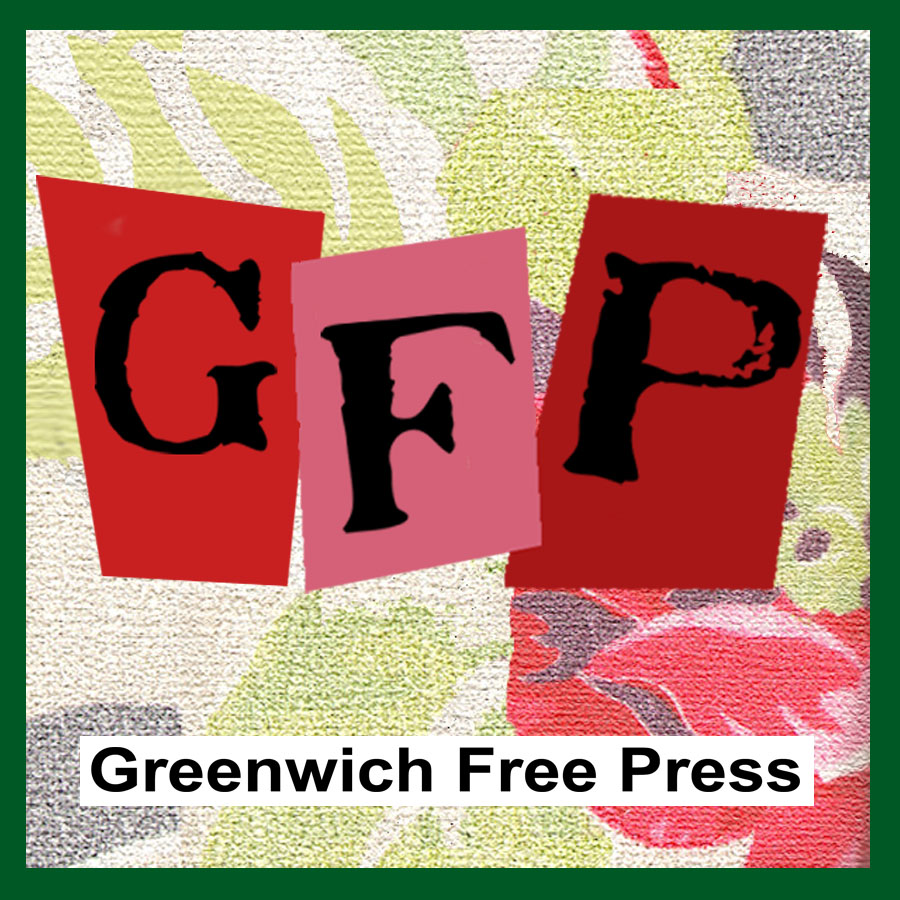 Subscribe to the daily Greenwich Free Press newsletter.
---
Stevens said all the recipients had in common a love of reading that started at an early age, with the influence of teachers, parents and siblings who would read to them before they could read on their own.
"It's clear that teachers, librarians, peers and access to high quality, high interest books have kept their love of reading alive," Stevens said. "In this age of seemingly technological overload, it's wonderful to see that books continue to captivate young adults."
Alex Bein received the College of the Holy Cross Award, presented by Jen Maxon. Alex credited his parents with reading to him from a young age from diverse genres.
"I'm not sure what it was like as a child to be read to from a science journal, but whatever it was, it worked for Alex and gave him diverse tastes," Maxon said, adding that Alex balanced academics with demands of 3 seasons of track, playing bass and volunteering with GEMS.
Karen Boyer said that at GHS Matthew Meyers has taken a rigorous course of study at advanced levels across the disciplines.
"He demonstrates independent thought and creative thinking consistent with the spirit of free and energetic inquiry encouraged by Wesleyan," said Boyer an alumna of Wesleyan. "And he shows extracurricular achievement, school leadership, community involvement and commitment to the arts."
"Matthew is the rare student whose insight stops you in your tracks," Boyer added.
This year Matthew is doing an independent study on Roger Sherman and has traveled to Yale University to do archival research.
Kira Wang received the Princeton Book Award, presented by alumna Kristina Larson.
"Kira claims that from a lifetime of reading she has been able to visit faraway worlds and develop empathy as she puts herself in the shoes of fictional characters," Larson said. "This sense of empathy lead Kira to become involved in local government. Compelled by a desire to help those whose voices are not heard, Kira volunteered for Connecticut Congressman Jim Himes, serving on the student advisory board. In this public service work, Kira's actions reflect another deeply held value of my alma mater, whose unofficial motto is to act in the nation's service and the service of humanity."
Gervais Hearn presented the St. Lawrence University book award to Luciana Stefani who moved to the US from Argentina at a young age and didn't speak English. She said initially picture books enabled her to understand or imagine what was happening as her teachers read out loud.
"Little did she know that in the future she would be doing the opposite – creating pictures in her mind from reading words on a page. As she learned English, reading became something she was proud of. She'd read out loud to he parents to show them what she knew."
Later, in middle school, in Mr. Mangano's 7th grade class, she developed a love of poetry.
---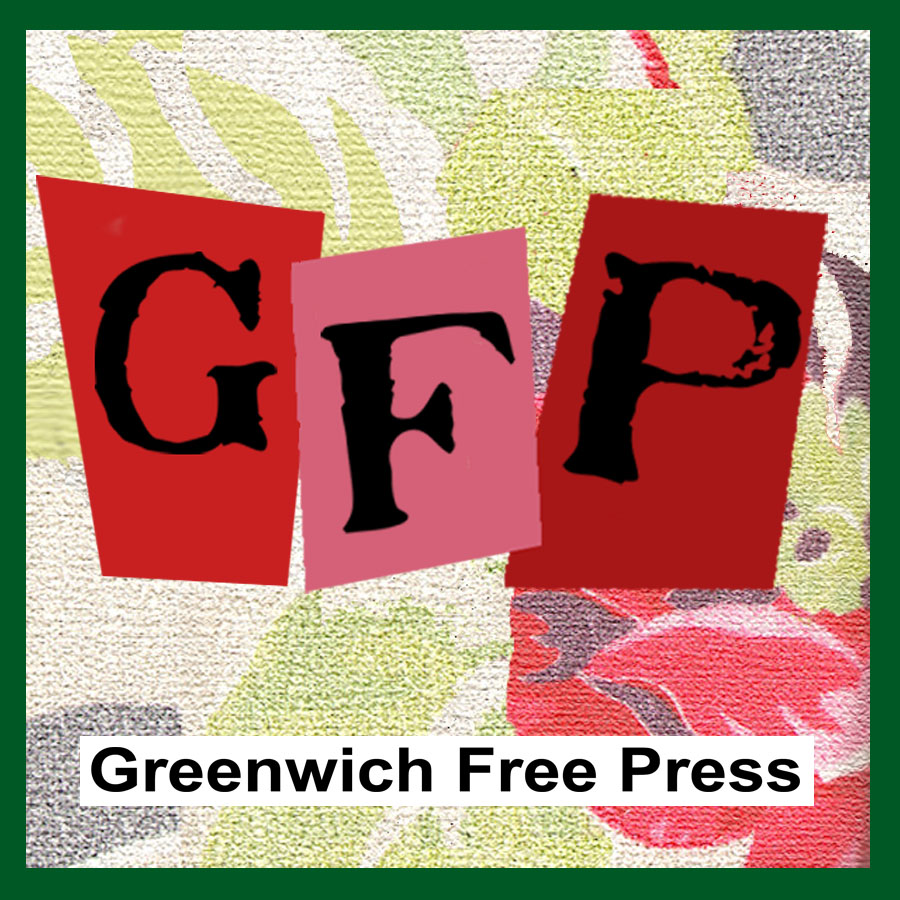 Subscribe to the daily Greenwich Free Press newsletter.
---
University of Michigan's book award was presented by Rob Frangione to Zachary Wang. Zachary received The Library Book by award winning author Susan Orlean.  The book chronicles the Los Angeles Public Library fire of 1986 and its aftermath, to showcase the larger, crucial role that libraries play.
"It reminds us that in the digital age, libraries are more necessary now than ever," Frangione said.
Frangione described Zachary as an avid reader who credited his parents and grandparents with inspiring his love of reading as they 'always had tons of books lying around their houses,'" he quoted Zachary saying. "In his younger years he developed near-sightedness when he read the entire Harry Potter series in a week over the summer in 7th grade."
At GHS Zachary is a member of the math team, co-president of the stock market and real tactics club, and likes to ski in the winter. In his remaining time he volunteers for an organization that helps local families afford daycare.
Margaret Tone received the Harvard University book award, which was presented by Richard Kelly, who said Maggie's kindergarten teacher gave her a copy of The Miraculous Journey of Edward Tulane when she was just 4.
"Already possessing a keen reading interest, that book allowed her to explore another world, whether fantastical or realistic," he said, adding that he had to research the book to see what was so compelling.
Mr. Kelly said Maggie loves, music – both singing and playing instruments – as well as theater, which he said represents a perfect blend and outlet for her love of music and performing.  She is also a leader of POTS, which stands for Part Of The Solution, dedicating to serving those in need through service and compassion.
GHS business teacher Lisa Dempsey presented the College of Mount Saint Vincent book award Amanda Friedman who has taken four business courses at GHS and has demonstrated leadership and initiative including founding the Young Women in Business Club.
"She founded the club because she believes all women should be integrated into the currently very male dominated world of business," Dempsey said, adding that Amanda also volunteers at Neighbor to Neighbor.
Carol Sutton presented the Williams College book award to Nicholas Maniglia. Sutton said Nicholas credited his mother with inspiring him to read at a young age. When he was old enough to select his own books, he picked Greek and Roman mythology.
"From there, it was evolution. From there it was social issues of all times. It seems Nicholas likes poking at the under belly of things that go on in this country," Sutton said. "A man after my own heart."
He is part of model UN and an active member of student government. He has made a multi year commitment to volunteer at the Boys & Girls Club of Greenwich, particularly with children who don't really like to read, engaging them so they might share his love of books.
"He's been working with one first grader all year," Sutton said. "I find that very impressive."
Nicholas Frank received the Boston University/Wheelock College book award. Nicholas said many people played a part in his love of reading, including English teachers Hildy Ricciardi who pushed him toward the honors program, and Edward McGeary who encouraged him to enjoy short stories.
Nicholas has pursued his interest in music at GHS. Freshman year he took electronic music and eventually entered the composers showcase. He also formed a band and plays multiple instruments, but, Ms. Barry said, "If pushed he will tell you he is a drummer."
He has also studied martial arts for 10 years and, as a teacher, has shepherded Taekwondo students.
"He's gotten other students into black belts," she said. "He's really gotten involved and found a great passion."
Hilary Hoffmeiser presented the Brown university book award to Isabelle Abbassi, describing her as smart, curious, kind and a great choice. Isabelle credited her love of reading to her parents and her elementary school teachers. When she was younger she enjoyed reading the Harry Potter series.
"Thank goodness for Harry Potter," Hoffmeister said. "More recently she loved reading Trevor Noah's autobiography, Born a Crime."
Beyond reading, Isabelle has a passion for singing and is part of the Chamber Singers at GHS and the Christ Church choir.
She is also passionate about the environment and is a member of the Environmental Action Club at GHS.
GHS English teacher Kara Peters presented the Dartmouth College book award to William Owens. She said Will was selected because he ranks in the top 10% of his class, demonstrates strong character, contributes to the school community, excels in at least one non academic area, and loves to read.
Peters said Will has been an active participant in student government and honor societies, and recently became a photographer, pursuing his interest outside school in art competitions. He has also volunteered at Building One Community in Stamford. That organization's mission is to advance the successful integration of immigrants and their families into an increasingly diverse society.
---
Sue Moretti Bodson presented the Gettysburg College's book award to Justin Speaker. She presented Frederick Douglas: Prophet of Freedom by David Blake to Justin and said there are three simple words that serve as the foundation of a Gettysburg education: Do Great Work.
"With this in mind it is obvious to me why Justin was chosen as the Gettysburg recipient," she said. "Beyond the love of books and standing out academically, what stands out about Justin is how he gives back to the community in a very unique way – through his volunteer service with the Norwalk Grassroots Tennis & Education program. As a long time competitive tennis player and three year varsity tennis player, Justin has been able to parlay his passion for the sport into a rewarding and impactful way of giving to others by coaching and tutoring."
---
The Greenwich Historical Society book award was presented by Anna Greco to Natalie Medico, who has shown a great proclivity for history and foreign cultures.
Natalie has a particular interest in unpopular books. As the president of the GHS History Club she is updating and digitizing  a pamphlet on the school's history. The last time it was done was back in 1999.
GHS science teacher Robert Conlan presented the Columbia University book award to Zoe Harris.
Mr. Conlan said Zoe's parents and grandparents read to her when she was young.
"Unique for someone her age, she had a passion for reading that superseded the desire to watch television," Conlan said.
Conlan praised Zoe's passion for civil rights and said he had just learned that through marriage Zoe is related to George Wallace. She is currently doing an independent study on civil rights and is researching the figures who have had a major impact on civil rights.
She is also a member of the Diversity Awareness Club and Young Democrats.
"She is definitely a part of where this country is going in the future, Conlan said. "She's a mover."
---
Timothy Kim received the Cornell University book award, presented by Janet McGuigan. Timothy said he credited the Young Critics Club at Perrot Library with fostering his love of reading, and Model UN as the school activity that has defined his high school experience.
He also plays the bassoon in the GHS band.
McGuigan said the Cornell Club presents its recipients with a copy of Strunk and White's The Elements of Style in honor of its authors, one a beloved professor, and the other an illustrious alumnus.
"I promise this style will never go out of fashion," McGuigan said.
Dr. Chris Winters, the former GHS headmaster, returned from his new job at GCDS to present the Middlebury College book award to Rachel Alliker.
He said that after about three minutes talking to Rachel, he thought to himself, "Why the heck did you leave?"
"Rachel and I go way back and I thought it was to freshman year when she did this amazing presentation in her English and social studies class. But no, she reminded me that we met back when she was in 5th grade when I presented her a community service award, and I told her, 'We'll wait for you at the high school.'"
Rachel is the editor of the Greenwitch this year and will continue in that role in the fall. She is also the vice president of the Environmental Action Club.
"When I asked her about her interest in environmental action, we got going!" Winters said. "That is deep and as many have said the world is going to be in good hands as the clock is ticking with global change."
---
Kate Ochoa received a book award from all women's college, Mount Holyoke, which was presented from Deborah Smith.
"It is a powerful experience to attend a women's college because when you attend one, women are in every single leadership role and that makes a powerful imprint on you and you can really see what women are capable of," Smith said.
Smith said Kate was selected to receive the award in recognition of her academic excellence, strong leadership qualities and potential for continued significant contributions to the community.
Kate received The Book of Unknown Americans, a novel by Cristina Henríquez, a book that Mt. Holyoke chose for their community read. The book displays an array of immigrant experiences through first person narratives.
In her sophomore year, Kate founded the Students for Refugees Club. She also is a member of the Environmental Action Club at GHS.
---
Kate Bolger presented Smith College's book award to Melissa Woo, saying Melissa demonstrated promise through her rigorous course schedule of honors and advanced classes, and played an instrumental role in the Girls Who Code Club winning the Verizon App Challenge.
"The quality of her efforts can also be seen in Honors Science Research where this year she developed a smart phone app for the diagnosis of melanoma," Bolger said, adding that Melissa also teaches coding to elementary and middle school students.
Melissa, who like other book aware recipients, spent time as a youngster at the Perrot Memorial Library, is also involved in Model UN and the Federal Reserve Challenge.
---
Grayson Avesato, who received the Trinity College book award, first looked to books for creative inspiration and ideas for his artwork.
At Greenwich High school, he participates in student government and theater arts, where he designs sets, lights and sound systems for productions including Shrek, Annie and Beauty and the Beast.
Outside school Grayson's most important work takes place at the Glenville Child Care Center. "I've learned to see the world through adult eyes because of the immense responsibility I have in my job," he wrote. "It has taught me to respect others and treat them well no matter how poorly they treat me."
---
Diane Fox, the former director of Planning & Zoning for Greenwich, presented the University of Chicago book award to Nithya Shenoy.
Nithya, like Melissa Woo, is a member of the Girls Who Code Club.
"I am interested in coding as well as all of its applications – it's really shown me how important the skill is and the impact it can have in making apps," Fox quoted Nithya as saying.
She is also involved in Model UN and has expanded her knowledge of international relations by attending the Harvard Model UN Conference.
"It's a big part of my life since it has truly helped me grow when it comes to public speaking and to meet new people," Nithya said in a quote Ms. Fox read.
---
Lisa Byrnes presented the Wellesley College book award to Emma Olmsted.
She said she seconded Deborah Smith's comments about the empowering experience of an all women's college.
"The club presidents, the student government, most of professors and the college president are always a women. It gave a powerful experience and solid footing for me and for my friends as we've gone into graduate school and into our professions. It's something to think about," she said.
Byrnes  described Emma as having high academic achievement in addition to exemplifying Wellesley's core beliefs: thinking creatively, with discipline, rendering service to the community and striving to make a difference.
She said Emma's full appreciation of language began not just with her parents reading them children's books. "In Emma's case it wasn't just reading children's books. Emma explained that after her sisters went to bed, she and her parents watched operas in lieu of typical children's movies."
Her mom and dad would read Emma the English subtitles to her while she was able to follow along with both the action on the screen as well as the moving script.
---
Kathryn Rivelli was presented the Yale University book award by Thomas Hartch who said Kathryn's love of reading was fostered by her brother who read to her, and her mother brought her to book stores and libraries.
Within GHS she has is taking multiple AP courses. Also one of her activities is the peer mentoring program which pairs new students to the high school to existing students.
Outside school Kathryn enjoys creating music and this summer will work at Tod's Point in July and then travel with a GHS group to Panama to do social work and outreach.