The red and white lawn signs were first spotted during morning rush hour on Oct 25, 2019.
At first they appeared to be just one more in the clutter of campaign signs. Greenwich's municipal elections were less than two weeks away.
The red signs said "Local Elections Matter" and featured white elephants and, below, "Trump/Camillo…Make Greenwich Great Again." The signs also referenced a website www.FredCamillo.com, which linked to CitizensforTrump.
Responsibility for the signs was the subject of much speculation.
Democratic candidates and leaders of Indivisible Greenwich said they were not responsible. Camillo said he was not responsible and found the signs "despicable."
---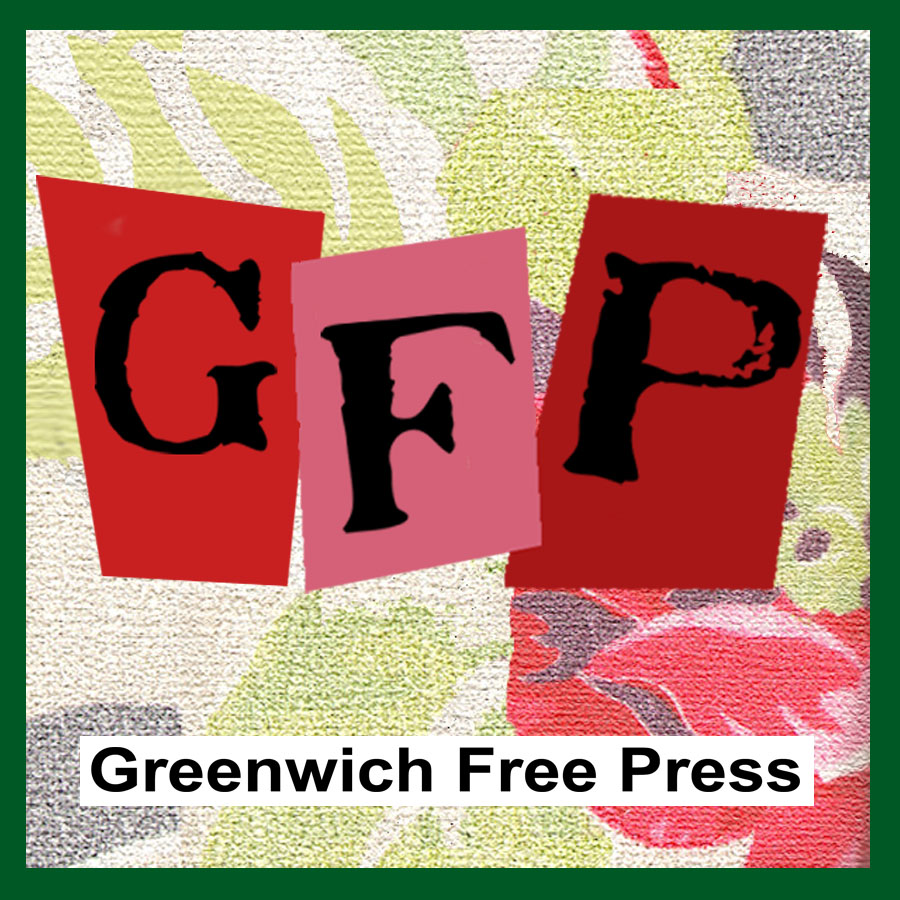 Subscribe to the daily Greenwich Free Press newsletter.
---
The Whodunit raged until Greenwich Police Captain Mark Kordick claimed responsibility on October 28, telling Greenwich Free Press he had purchased the signs, and someone else had placed them around town. He declined to say who that person was.
Kordick said Deputy Police Chief Mark Marino had placed him on paid administrative leave after he admitted he was responsible for the signs.
Then First Selectman Peter Tesei, Greenwich DTC, Greenwich RTC, and Indivisible Greenwich all issued statements on Kordick's suspension.
Kordick told GFP the signs represented his right as a citizen, taxpayer and resident of Greenwich to express his free speech, and that the had checked with the State elections Enforcement Committee first.
"It is okay for a regular citizen to put up political signs," he said at the time, adding, "I was not acting in concert with or with the consent, knowledge or permission of any other person, group, political organization or political campaign."
The November election resulted in Camillo becoming Greenwich First Selectman.
Kordick has been on paid leave for 5-1/2 months.
Fast forward to April 14, in the midst of the COVID-19 pandemic.
Kordick has been terminated by the Police Dept.
First Selectman Camillo's statement on Tuesday was simple: "He will no longer be an employee as of this coming Friday. Any further questions should be directed to Police Chief James Heavey."
At 2:00pm Greenwich Police Press Information Officer Lt Mark Zuccerella released a statement as follows:
Town of Greenwich Chief of Police James Heavey, after much consideration, has elected to terminate the employment of Captain Mark Kordick effective April 17, 2020. This action was a result of several separate incidents involving Captain Kordick. This termination was deemed to be in the best interests of the Police Department and the Town of Greenwich.
"Objectivity and impartiality are some of the key values in which this Department does, and must, operate. After considering the totality of Captain Kordick's deportment and actions in several incidents and the importance of maintaining fair and consistent discipline, I came to the difficult conclusion that Captain Kordick would be unable to continue as a Greenwich Police Captain."—Chief James Heavey
The Department is making this comment in recognition that this issue has generated significant public interest within the community. However, as this is an individual personnel issue, there will be no further comment at this time.
See also:
GPD, First Selectman, DTC, RTC, Indivisible All Issue Statements on Police Captain's Suspension over Trump/Camillo Signs
Oct 29
Greenwich Police Captain Admits Buying the Trump/Camillo Signs
Monday, Oct 28
Bogus Camillo/Trump Lawn Signs Whodunnit Rages in Greenwich
Friday, Oct 25, 2019