Bruce Spaman, who is the Superintendent of Parks and Trees, better known as the Tree Warden, and JoAnn Messina, director of the Greenwich Tree Conservancy, visited the Woman's Club of Greenwich on Thursday.
Messina said there are number of ways her organization advocates for trees, starting from the ground up. One of her priorities this spring is tackling what she calls mulch volcanoes.
"It's not good for the trees. It's not good for the roots. And, it's not good for the trunks," she said, adding that she plans to talk to the landscapers planting Town trees.
Messina and Spaman both lamented that Connecticut lacks legislation for tree cutting.
"As some people like to say, you have to get a permit for your building, for your home, your dog, but you don't need any permit to take down a 300-year-old tree on your private property," Messina said.
Utilities Tree Trimming: You Can Just Say No
Messina said that following recent storms, utility companies proposed "enhanced tree trimming," which translated to "clear cutting." She said that PURA, which supervises CL&P and UI, has become aware that people value their electricity, but, she said, "they became aware that people also like their trees."
Utility companies seeking to trim trees on private property are required to ask permission of property owners.
"If CL&P comes to you and says we want to prune this tree on your private property, or take down this tree on your private property, you have every right to question it," Messina advised. "'Why does it need to come down? Does it need to be pruned? Are you saying it's hazardous?'" she suggested asking, adding that cutting off half a tree or making "those ugly 'Vs'" is not a good idea. Also, she said that aggressive tree trimming can compromise the integrity of a tree.
Messina said the utilities had proposed to clear cut around wires, specifically requesting  eight ft. of "ground-to-sky," which, she said was simply unnecessary.
"Our Tree Warden said you don't do ground-to-sky in Greenwich," Messina said, with a nod to Spaman. Utility companies are required to talk to the Tree Warden in Greenwich before they do any work.
Spaman said his department manages the "roadside forest, which amounts to about 640 acres of trees along the roads, or approximately 25,000 trees. Parks & Trees are responsible for 1,100 acres of parkland, 250 acres of school campuses, 300 cul-de-sacs, 16 abandoned cemeteries, and over 60 athletic fields, which he said are managed organically.
"Think of Greenwich not as a Town with trees in it. Think of Greenwich as a Town in a forest. If you were to see Greenwich from the air, all the trees in people's back yards and side yards, you don't see a lot of roofs." – Bruce Spaman, Greenwich Tree Warden
Spaman described utility company tree trimming in other towns as unattractive and unnecessary. "Our philosophy is that residents deserve reliable power, but not at the expense of good arboriculture."
Besides, Spaman explained, most falling trees that take out power lines would not be prevented by the requested 8 ft ground-to-sky clear cut.
Spaman said the Town published a Historic Landscaping Report that covered Bruce Park, Binney Park, Byram Park and Montgomery Pinetum, with an eye to preserving the original intent of each park's design.
Tree Clearing at GHS
Spaman explained that trees were removed at Greenwich High School last summer in order to remove contaminated soil found on the south end of the campus.
"In order to get the soil out, they had to take all the trees out, and I'm going to be meeting with them on the 14th, and that will come up," Spaman said when asked about plans to replace the trees. "When they originally did the auditorium project, they took down 120 trees and promised to replace them with 1.5 trees (for a total of 180)."
But, he said since there isn't enough room for 180 trees at GHS, there are other schools in Greenwich where trees could be planted.
Messina said the MISA building committee hopes to wait until the entire project is completed before replanting trees, but she seeks an earlier start. She noted that "wells" are already in place in the GHS parking lots to accommodate trees.
"We shouldn't have to wait to get the benefits of trees to children," she said, adding that the Tree Conservancy would be willing to help with the planting in the short run.  "We're hoping. We're hoping," she said.
Holiday Lights on Greenwich Ave
Members of the Woman's Club asked why there weren't holiday lights on the trees on Greenwich Ave this holiday season.
Spaman explained that he had expressed concern for the health of the trees because strings of lights had been wound tightly around the trees and in recent years had not been removed afterward, causing damage to the trees. He explained that lighting the trees is an expensive proposition because it requires a lot of man hours at night, which means paying overtime.
Still, Messina said she knew of several local landscapers would probably volunteer some time, "If there was a groundswell," she said, "Which we haven't seen."
Of any hopes that the Town would take over the holiday tree lights tradition, Messina said the First Selectman indicated the Town didn't have the funds and that he felt it should come from private donations.
"I brought up the idea of putting lights on lamp posts, or lighting the baskets," Messina said, but the response was not positive.
She advised the women at the luncheon that if they felt strongly about lights on Greenwich Ave next year, "The time to act is now. Write a letter to the Chamber of Commerce," Messina said.
Bruce Park Improvements
Spaman said that Barbara Dalio was the benefactor who came forward to fund recent improvements to Bruce Park. The improvements included a popular new path that winds through the park. She commissioned to prune every single tree, from Indian Field all the way to the horse sculptures by Bruce Park, and the project included improvements to drainage.
Binney Pond Master Plan
Spaman said the last time Greenwich dredged Binney Pond was 1998. "Twenty years later, we're at it again. Something is acting upstream. Silt will come down from the fast running brook and settles where the water slows down. We're going to try to maybe catch it upstream in some sort of clean-out up there."
Useful links:
Related Stories:

Crews Cut Down Mature Trees From Southern Most GHS Campus
Greenwich DPW: We Will Mitigate for Loss of Trees at GHS in Accordance with Town Tree Warden
Have You Checked out Bruce Park Lately?
Greenery and a Dash of Japanese Flair Make Holiday Baskets Extra Cheerful
---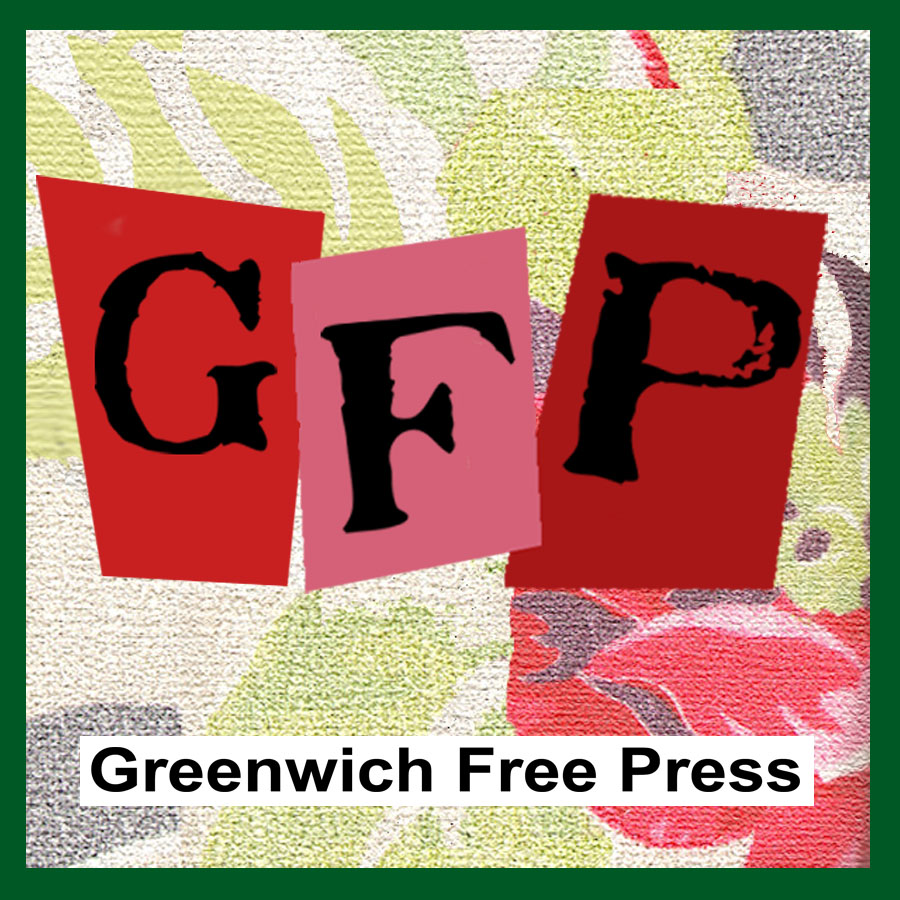 Email news tips to Greenwich Free Press editor [email protected]
Like us on Facebook
Twitter @GWCHFreePress
Subscribe to the daily Greenwich Free Press newsletter.