On Tuesday night the RTM Appointments Committee led by John Eddy discussed Richard Maitland's reappointment for another three year term on the Planning & Zoning commission.
With the exception of an angry outburst from Carl Carlson about "loss of historic character" resulting from P&Z's approval of the Neighbor to Neighbor food pantry by the Tomes Higgins House, and the demolition of turn-of-century homes on Milbank Ave, the Appointments Committee displayed civility and were good listeners.
The vote was No: 2,  Yes: 9, Abstention: 1.
On Monday night, the Land Use committee, chaired by Peter Berg, had a contentious discussion before holding their vote: No: 5, Yes: 6, Absent: 1.
Mr. Maitland who practiced architecture out of Greenwich for 25 years before retiring, was initially recruited onto P&Z after serving on Greenwich middle school building committees. He started as an alternate 18 years ago, became a full member, and three years ago, succeeded Donald Heller as chair of the commission.
Referring to the Tranfo project on Benedict Court and Benedict Place, Appointments Committee member Berrin Snyder said she was worried about a "domino effect" and noted how applicants often point to a particularly large structure and as precedent.
"I read that the builder cited apartment buildings nearby as, 'Oh, well, they're there, why can't we be here?'" Snyder said. "People always say, 'We fit into the community.'"
Mr. Maitland said he too had worried about the "domino effect" for the development of three apartment buildings behind St Mary Church on Greenwich Ave. The development hinged on a proposed business overlay zone.
"We felt that was way too broad and had all these business zones bump up against residential zones and create conflict," Maitland explained. "They had a schedule of incentives to override the FAR, …the idea of the domino effect was one of the things we brought up. …they modified their proposal to limit the amount of property that would come under the proposal, but we were still unhappy. The criticism we had finally got through and they withdrew their applications."
Mr. Carlson asked, "As a retired architect, what is the responsibility of land use agencies to respect the architectural heritage of Greenwich?"
Maitland said last year regulations were modified to give incentives when a person has a historic property they might preserve.
"People were saying there is no reason to save an existing building and it is costly to keep up," he said, adding, just for starters, to be deemed historic, a house must be built before 1940.
In the new process – Maitland noted no one has submitted an application under the new regulation yet – the applicant must first go to the Historic District Commission who then furnish a recommendation to P&Z.
P. Jude Collins, "Jim" said that at the previous night's Land Use meeting there were complaints that the P&Z commission was "tone deaf to neighbors complaints," particularly for schools encroaching on neighborhoods. And, he said Land Use member Dawn Fortunato complained that P&Z was approving projects on sites that are contaminated.
He explained in July the commission proposed a text amendment to give schools 30% more FAR so they might stop buying adjacent residential properties.
"It was not well received by the community," he said, adding the hope was that schools would instead expand within their own borders. The proposal was withdrawn in July.
As for development on contaminated sites, he said that Armstrong Court, which Fortunato brought up the previous night, the approval was for relocating internal staircases to external and construction of a row of town houses up close to Hamilton Avenue, which is at the top of a hill. (Armstrong Court slopes down in the rear and abuts the Holly Hill Resource Recovery Facility, aka the dump, where for decades an incinerator burned).
Maitland said an extensive review was taken of hazardous substances on site.
"We had consultants come in, and we found out where they were," he said. "…We approved it with the condition that upon opening those sites for building, that a consultant be there on site for the excavation process so if any hazardous substances were uncovered they could be dealt with."
"I think most excavators are very capable of recognizing those things because that's what stopped MISA when they opened it up in the south parking lot," he said.
---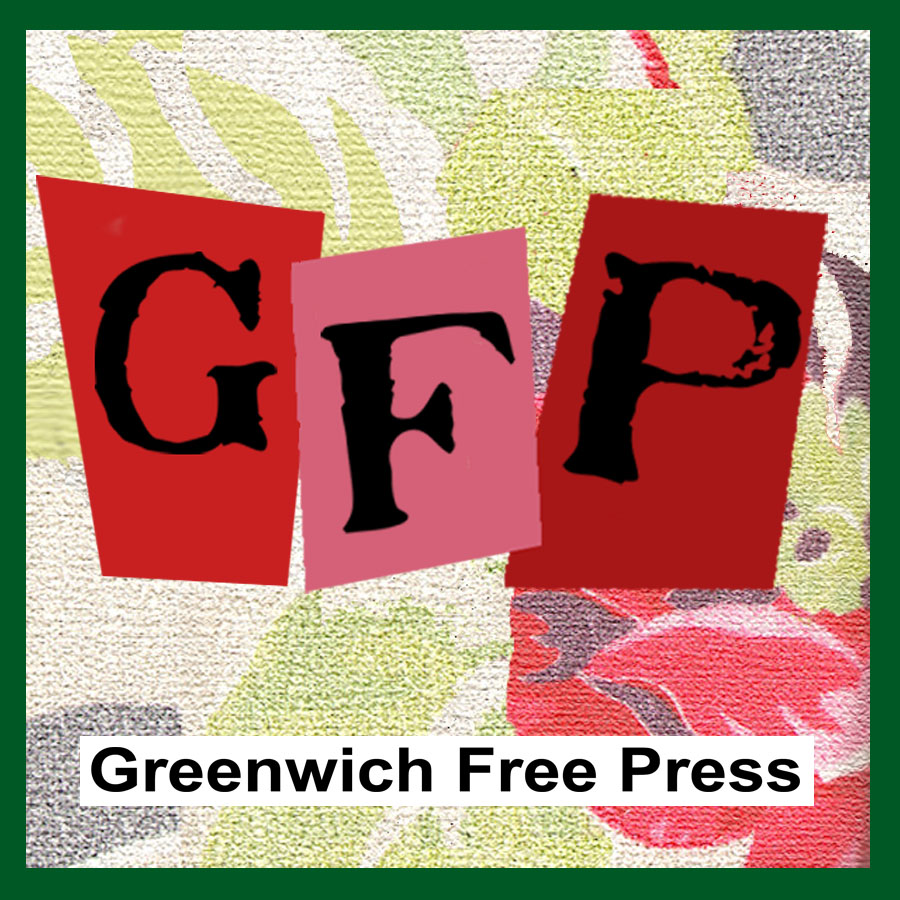 Subscribe to the daily Greenwich Free Press newsletter.
---
Mr. Carlson asked Mr. Maitland if he had any regrets.
"I'm very thorough in what I do. I may not make a popular decision and one that everybody likes," he said. "I go through with a clean heart."
Mr. Carlson was not satisfied. Raising his voice and pounding the table, he said, "I intend to vote no on Mr. Maitland. My differences with Mr. Maitland are very sharp."
"I deeply disagree with the P&Z decision on Neighbor to Neighbor and Christ Church," Carlson shouted, referring to the approval granted the church to construct a food and clothing pantry building between the Church and Tomes Higgins House.
"The grounds of Second Congregational Church and similar structures should be very carefully preserved," he said.
Carlson said he had visited cathedrals in Europe including Salisbury Cathedral in England and Chartres Cathedral in France.
"I did not think the Europeans would put a Neighbor to Neighbor behind the Salisbury Cathedral," he said. "We should preserve what we have. My point of view is this man did not respect the architecture, and I intend to vote no."
Also, even though Mr. Maitland was P&Z  chair when regulations changed to reign in condo development in the R6 zone, Mr. Carlson still blamed him for loss of historic character on Milbank Ave.
"The new structures on Milbank on the east side, around Lewis Street, there are about three of them which come down almost to the road, should have not have been allowed by P&Z," Carlson said. "The development on Milbank should have been different than it is today. That is my second big point for voting no on Mr. Maitland."
Alice Duff had the last word. "You can't lay the blame at Mr. Maitland's feet. If you really care, you have to go to the P&Z meetings and make your voice heard. P&Z listens and then deliberates within the law," she said.
The vote was No: 2, Yes: 9, Abstention: 1.
Committee secretary P. Jude Collins and Carl Carlson voted no.  Vice chair Stuart Reider abstained.
After the vote, committee chair Mr. Eddy asked if there were comments from the audience.
P&Z commissioner Margarita Alban said that Mr. Maitland was the first chair to follow the Town Charter and hold and election every year.
"We voted him (as chair) three years in a row," she said. "The entire commission unanimously has backed him. …I respect this man and what he brings to the Town."
See also:
RTM Land Use Group Holds Contentious Vote on New Term for P&Z's Richard Maitland
It's Over. P&Z Unanimously Approves Neighbor to Neighbor Food Pantry Building in Historic District by Tomes Higgins House
---