On March 21 there was standing room only at Greenwich Town Hall for a long awaited hearing on a proposed development at 143 Sound Beach Avenue.
Adam Tooter, adjacent neighbor from Potter Drive,  said it had been 86 days since he and his wife moved to Potter Drive from New York City, and 32 days since they first learned of the potential development at 143 Sound Beach Ave.
"In these 32 days we collected 757 online signatures and 204 offline for a total of almost 1,000 families who support our petition," he said of the effort to stop the mostly residential development in Old Greenwich.
Mr. Tooter argued against the development, saying it would worsen already heavy beach traffic on Sound Beach Ave, and create a lack of harmony with the neighborhood.
Tooter, who paid $1,525,000 for his Potter Drive home last July according to the Assessor's office, said the development would impact property values.
"This project serves the needs of few and not our community at large," he said, noting that the monthly rent for a one bedroom apartment would be $3,500.
"I did all sorts of research before something obvious hit me," he said. "LBR stands for Local Business Retail. And that's what should be developed in LBR zones."
Tooter said the stated purpose of LBR zones is to protect and encourage neighborhood-oriented retail development to avoid a proliferation of ground floor non-retail uses, and discourage a reduction in the total number of available storefront businesses.
Also, regarding ground level retail storefronts, he said the scale, design, character and uses of buildings within the zones are intended to be compatible with the scale, character and density of the surrounding areas.
Lastly, he said of the LBR zone, "Retail is intended to supply goods and services with a particular emphasis on reserving an adequate amount of ground floor storefront space for retail businesses."
Chip Haslun of Johnson, Haslun and Hogeman, who presented the preliminary application to the commission, said the application was for a residential housing development with a moderate income component.
"We're not seeking a zone change," he said of the lot which is in the LBR2 Zone. "We are responding to incentives made by this commission in changes to section 6-110 in 2013."
Haslun said his client has owned the property for 17 years, and there has been a legally non-conforming medical and general office building on the site.
He said the front yard setback is 7 ft, while 25 ft is required.
The driveway width is insufficient and results in queuing because it can only accommodate one car.
Also, he said parking is legally non-conforming and the property does not meet requirements for landscaping and buffers.
The proposal features 44 units, including studios, one bedrooms, and two bedrooms. The building includes one three bedroom apartment.
Haslun said the proposal improves the streetscape by pushing back the structure to 100 feet from the road, improving sight lines, and creating a conforming driveway by allowing two-way traffic.
Also, he said the development would result in an overall reduction in lot coverage.
"We're trying to make it with more landscaping, more green space, more buffering, more setbacks from neighboring properties and considerable setbacks from Sound Beach Avenue," he said.
Mr. Haslun stated that the proposal would result in an overall reduction in traffic, which met with a chorus of laughter.
Haslun said that because the property is close to public transport, tenants would be self-selecting.
"If you are  someone who wants to have two or three cars, you are not going to rent one of these apartments," he said, adding that renters would each be able to rent just one spot.
"The people we're looking to come and stay are millennials, people downsizing and people who want to maintain an anchor here but have a place in Florida.

And also, our firemen, police and teachers who may have families that don't have more than one car."  –  Chip Haslun of Johnson, Haslun and Hogeman
Attorney for the Tooters, James Fulton blasted the proposal.
"From the outset, the developer's application has been a product of haste, disorder and helter-skelter, rather than sound, measured land use planning," Fulton said, adding that in his opinion, the proposal violated numerous zoning regulations.
As for affordable housing, Fulton said the people of Old Greenwich deserve better.
"They deserve low and moderate income housing that is compatible and harmonious with adjacent homes," he said. "They don't deserve a four-story apartment house. The proposal is not for a moderate income apartment house. It is a luxury apartment house with a few restricted units."
Commissioner Macri asked what would be allowed in the LBR zone at 143 Sound Beach Avenue.
"First floor retail with residential use above the retail," Fulton replied. "The goal of the LBR zone is to encourage neighborhood oriented retail development. No above ground parking structure is permitted. Parking is to be located in the rear of the structure and ground floor uses, except for access and egress to the residential units, uses on ground floor should be limited to use Group 8. Covered parking, which is 90 percent of the first floor, is not in use Group 8," he said. "Parking for use Group 8 is required to be in the rear of the building."
Fulton added that the studios are unlawful per the regulations. He said the smallest units allowed are one-bedroom units.
Former Director of Planning & Zoning Diane Fox referred to the 2009 POCD, the Eastern Greenwich Neighborhood Plan (adopted in 2015), and the building zone regulations as she too blasted the proposal. She said the overall goal is to be compatible with and preserve village centers.
She said that in Old Greenwich, demand has been for family units of housing, "not studios."
Fox said the size and scale of the building, traffic and parking were of concern.
Fox also noted there is a high traffic accident history in the area of Sound Beach Ave and the village, and that the project would increase traffic congestion. And, she pointed out that the traffic study did not include the hours of 3:00-4:00 pm, which is when parents pick their children up from Old Greenwich School.
Fox asked whether the addition of nine affordable units would be worth the precedent the project would set in other LBR zones, which include Byram, Chickahominy, Cos Cob, Davis Ave/Bruce Park, Valley Road/River Rd, Glenville, Pemberwick and Riverside.
She said the commercial development across the street, where Old Greenwich Social Club is located, is one story and is in proportion to the residences around it, whereas the proposed 4-story building would tower over the adjacent 2-1/2 story houses.
Arline Lomazzo noted that Sound Beach Ave funnels traffic to Greenwich Point, and that through the Parks & Rec Dept, she learned that in 2016 a total of 263,000 people traveled to Greenwich Point, with most arriving via Sound Beach Ave.
District 6 RTM chair Coline Jenkins said she was concerned about impacts to Binney Park which abuts the rear of the proposed development. "Binney Park is filled land, and the Sound comes in brackish into the park," she said. "I don't know how you're evaluating that."
The commission had serious concerns about the proposed ground-floor retail space.
Mr. Macri said that, ideally, retail space should to be close to the sidewalk to engage pedestrians. "It is a token amount of commercial space in LBR," he said.
"LBR stands for local business retail, not local business residential," Macri added.
"I'm not seeing the mix here. I'm seeing a skewed residential project," Macri continued. "I think it's an extension of the village. It's transitional between commercial and residential."
Macri described the applicant's proposed retail space as a "small sliver of what should be there."
Commissioner Andy Fox suggested that for a good example, the applicant might look at the mixed use building that was approved at the corner of Sheephill and Putnam Ave.
"Mixed use should be part of the objective of this," Mrs. Alban said.
"We're hearing you," Mr. Haslun said.
"We thought it was a good thing pushing the building back from Sound Beach to allow for some landscaping," Haslun said. "And we thought it would be good for the house next door on Potter."
Commission chair Richard Maitland said the applicant was relying on incentives that assume the lower floors are retail space, but the applicant's proposed retail space was very small, and included parking for the apartments.
Mr. Haslun disagreed that the proposed ground floor parking counted as "residential use." "We have no residential use on the ground floor," Haslun said.
"You're charging rent for it from the tenants," Ms. Alban said. "It's hard to argue that it's not part of the residential use."
Of the ground floor retail space, Mr. Maitland said, "You're relying on all of those incentives with this incredibly small retail component. It's one percent. It's almost laughable."
"If you give developers incentives try to create affordable housing, it's kind of a yin and a yang," Mr. Haslun said. "If you give it in your legislative capacity, and you take away at the administrative level, it makes it hard for it to work."
Traffic expert for the applicant, Bernard Adler, described the project as a "transit oriented development." He said that by his estimate, there would be a reduction in trips generated from the site, reflecting its close proximity to the Old Greenwich train station. "We're only 200 ft from the train station," he said.
Mr. Fox said none of the applicant's traffic counts had been taken during the summer to account for peak beach traffic.
"Your traffic counts have got to be 50% understated," Fox estimated. "You have to be on board with Parks & Rec and get the traffic counts from them. You have to figure those cars, because 90% of them come through Sound Beach Ave."
Architect for the project Rich Granoff and engineer Tony D'andrea were on deck to speak, but after the onslaught of criticism from commissioners and residents, the applicants demurred.
After about 90 minutes, Mr. Haslun said he was finished. The commission left the application open.
---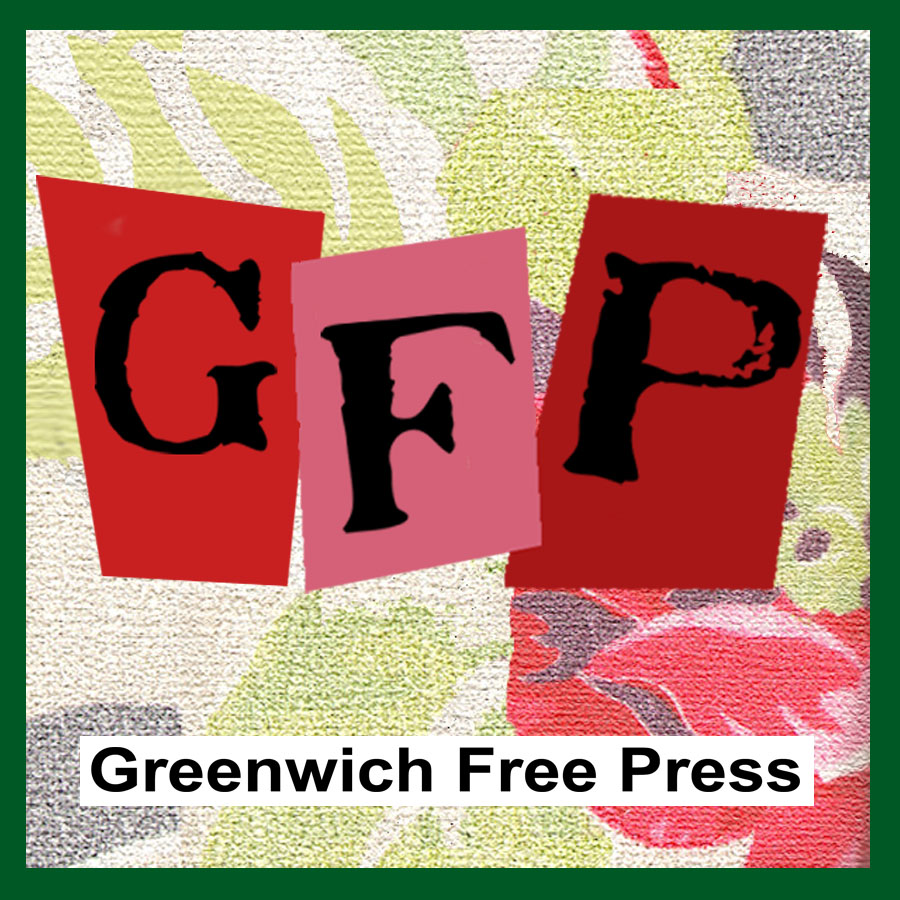 Email news tips to Greenwich Free Press editor [email protected]
Like us on Facebook
Twitter @GWCHFreePress
Subscribe to the daily Greenwich Free Press newsletter.