500 Lake Ave has been posted for demolition for some time. The developers – Foster Lake LLC, registered to Foster Kaali-Nagi, and 500 Lake, LLC, registered to Alex Kaali-Nagy – through their attorney Thomas Heagney and engineer Rob Frangione – were grilled by the Planning & Zoning commission about their proposal for a re-subdivision on Tuesday night for about two hours.
Three new oversized homes are proposed for the site where an existing 1914 mansion will be demolished. The property was purchased by the applicants on September 12, 2016 from Princess Hussah Abdulaziz for $5,579,376.
Mr. Heagney told the commission that mansion would be demolished and replaced.
A second parcel, where the current pool and pool house are located would be the site of a second home.
A third home would be built on the parcel where a tennis court is located.
Acknowledging the wetlands on site are "extensive and valuable," Heagney said his client is willing to restore a full acre of lawn along Lake Avenue to a wetland buffer.
"We end up with 3 lots, which are 3+ acres each, in the 2 acre zone," he said, adding that by moving the lot line and adding 1+ acres to parcel 3, an upland area will be  created where one does not exist.
The controversy focuses on the proposed access to Round Hill Road from the new homes at 500 Lake Ave. Round Hill Rd neighbors have said sheets of water  already come off the hill that is stabilized by trees the applicant seeks to remove.
The applicant, who received approval from the town's Wetlands Agency, albeit after multiple appearances and vocal opposition from neighbors, Conservation Commission and Land Trust, redesigned the houses to be smaller so they won't require site plan special permit from P&Z.
"Reflect on the one member of Wetlands voting to deny the application," said Patrick LaRow who is on staff in the P&Z dept at Town Hall. "It doesn't seem to be one that they went through very willingly."
Heagney said the timeline would have the existing mansion on lot 1 torn down first. Then houses 2 and 3 would be constructed, with lot 1 serving as a staging area accessed off Lake Ave.
"Once 2 and 3 are completed, we'd then do the driveway off Round Hill Road," he said.
Mr. Heagney was asked by P&Z director Katie DeLuca about the trees to be removed to create the Round Hill Road driveway. He replied that the a stand of "big spindly white pines and maples" would be removed.
Ms. DeLuca asked if the access from Round Hill Rd were to be eliminated, what would happen? Heagney said to do so would be to the detriment of wetlands.
Rob Frangione, engineer on the project, argued that all other options had been looked at and rejected. "All the alternatives would have come through wetlands areas," he said.
"The water from the site does not jump into Round Hill Road. We are not altering the flow path of water," Frangione said, though neighbors on the other side of Round Hill Rd testified at Wetlands hearings that water sheets across the road during heavy rain.
"There is no increase in rate or volume to a 100 year storm," Frangione continued. "There are all nice sandy soils that can take the water and infiltrate the runoff on the west."
Frangione said there had been the possibility of building lot 3 with access from the south via Round Hill Road close to where it connects to Lake Ave, but, he said, "We knew wetlands were there, so we never pursued it.  Other alternatives via Lake Ave also had wetland impacts."
Another possible driveway coming off of Lake Avenue was rejected because, Mr. Frangione argued, the soil there is of poor quality. "The soil is so bad we found garbage and debris."
Of the proposed driveway through a steep wooded slope to Round Hill Road, Frangione said, "There is an overall decrease in runoff, and after we remove trees, we will plant some new ones. There is no increase in runoff rate or volume."
Frangione said his client had considered having all 3 driveways accessed from Round Hill Road, but said there is a septic system for the existing house on lot 1. "It would have to go through a septic system and lots of walls and grading."
"After looking at all the driveway configurations, we came to the conclusion that having two houses accessed off Round Hill Road and one coming off of Lake Ave was best," he said.
Savageau on POCD and Low Impact Development, Avoidance versus Engineered Systems
Conservation Director for the Town of Greenwich Denise Savageau said she and members of the conservation commission had visited the site.
"This is a subdivision we're really been paying attention to," she said. "It's a large subdivision and we want to make sure it's done correctly."
She expressed concern about the steep grade where the driveway is proposed, and the steep grade going down to the Land Trust property, which features a meadow.
Savageau said the applicant's map did not show adjacent areas which include Horseneck Brook and the flood plane associated with it, as well as French Farm, which is deed restricted, and open space.
"I am particularly concerned about how storm water will be handled," she said.
Savageau talked about how the POCD emphasizes low impact development.
"With low impact development you look at avoidance of clear cutting followed by mitigation," she said. She was also concerned about the cuts for retaining walls to create the driveway on Round Hill Rd.
"They are not embracing the idea of low impact," she said. "There is a perfect opportunity here. We are relying on a majorly engineered system, not avoidance."
Savageau said that when the applicant went before the Wetlands agency, she had recommended they take a look at incorporating best management practices for storm water and incorporate the wetland into the natural design.
"Wetlands has a different obligation (from P&Z). They are focused on the wetlands on site. They didn't really look at how all of the storm water is being handled," she said.
"Best practices include mimicking the natural water cycle, integrating natural systems, using natural vegetation and using wetlands as tertiary treatment," she said.
"If we're going to have clean water and protect public drinking water supplies, we need to incorporate low impact development, best management practices, and start with avoidance.

If we go to engineering solutions, we'll never get to where we need to go. All these engineering solutions need to be maintained. These engineering solutions eventually fail." – Denise Savageau
Commissioner Margarita Alban asked Mrs. Savageau what she would envision ideally for the site.
"In a perfect world, you shouldn't be allowing this driveway off of Round Hill Road," Savageau replied.
"They're planning to reduce the size of the houses, and they flipped them to make them face the road," Mr. Maitland said. "They made the houses smaller so they don't have to show them to us."
"I think there are creative ways to get the driveway in," Savageau said. "The main concern of the conservation commission is that slope."
"Which is more important?" Mr. Macri asked. "The wetlands or the slope with the trees?"
Ms. Savageau said she has been the person to visit sites where applicants have been allowed to develop steep slopes and discovered that damage had been done.
Avarice and Quest for More a Prestigious Round Hill Road Address
During public comment, Keith Felcyn and and Janet MacKenzie  testified on behalf of the Round Hill Association.
Mr. Felcyn said the proposed driveway was motivated by the developer's desire for a prestigious address.
"This is a marketing ploy to create two new addresses on Round Hill Road," he said. "Realtors will tell you that is a prestigious address."
Mr. Felcyn and Mrs. MacKenzie both have said repeatedly that the location of the proposed driveway is close to a sweeping curve, hindering visibility for motorists, and that removing the mature trees would exacerbate runoff that sometimes floods the Land Trust meadow.
Sue Baker, a member of the Town Conservation Commission, Greenwich Land Trust, and Tree Conservancy, who previously spoke as a private citizen at the Wetlands Hearings, addressed the P&Z commission.
"There is a bigger conservation issue here than just the wetlands. The 2008 POCD stresses avoidance and prevention," she said. "If you're going to err, err on the side of conservation, not on the side of engineering, and not on the side of avarice!"
Ms Baker lamented the number of trees slated to be cut down to create the Round Hill Road driveway. She said 23 trees would come out to make the road, which will require two major cuts, in addition the another 60 trees that are over 10" in diameter, but that there are some 2 foot trees that also have to come out.
Baker said there was a question about whether Town trees along Round Hill Road would be removed.
"Bill Galvin had asked about that at one of the Wetlands hearings. No one was sure but the applicant said they would ask. So I asked Bruce Spaman (the Town Tree Warden) today and he said no one had contacted him," Baker said.
Later, Matt Popp, a professional wetland scientist, who served on the Wetland Agency for 19 years, said on behalf of the applicant that there were no town trees to be removed along Round Hill Road.
"It's a lot of canopy. That sets up a problem. Those trees do a lot to mitigate erosion and water runoff," Baker said.
Lastly, Baker described issues with sight lines from the proposed driveway. "You are looking into the southwest setting sun and it is truly blinding," she said. "Any sunny day, that would be serious for coming out of that driveway on Round Hill Road."
John Nelson, of 30 Round Hill Road, said the blinding sun is not limited to the afternoon.
"Any time after 10:30am, you're looking directly uphill into the sun until about 1:30pm. The trees that are going to be cut down are the ones that cut down some of the glare," he said. "Also, there is scenic value: It's a roadscape. It's mentioned by name as a scenic point on the map in the POCD. You see about a ¼ mile of tall pines and then the meadow with tall pines."
Former P&Z commissioner, Louisa Stone, who is now a member of the Round Hill Association and the RTM, said, "It doesn't make sense to carve into that hillside. And the cutting of trees of 40 maybe more – you can't really replace 100 year old trees."
Commissioner Andy Fox asked attorney Heagney whether he had met with the Conservation Commission to try to come up with a solution.
Mr. Heagney said they had not met with Ms Savageau, but had attended her commission's meetings.
"They wanted a conservation zone and frankly I tried to explain that that was not going to occur," he said. "Conservation zones have a benefit the environment and the property owner too. To take 40 percent of the 10 acres we have here, much of which is upland, and leaving us with 3 acres of non-wetland to develop the property was just not realistic at all, and I didn't see a point of having a further conversation."
Mr. Popp defended the removal of trees on Round Hill Rd side of the property, saying it was a better option than accessing through wetlands. He reminded the commission that the proposal includes restoration of an acre of wetlands that is currently lawn.
"There are no town trees along the street (Round Hill Road)," he said. "There are utility lines. There are a lot of tall thin white pines. And the deciduous trees underneath are Norway Maples which are not native and are invasive."
Furthermore, he said, of the scenic vista, "I didn't find it a visually pleasing view."
Mr. Heagney said in his opinion, the scenic view is the one along Lake Avenue. "The view we want to enhance and retain is the one along Lake Avenue."
There was some disagreement about the number of trees proposed to be removed, with the applicant's estimate coming in lower than those of the neighbors and P&Z staff.
Of the removal of the trees to create the Round Hill Rd driveway versus a driveway on Lake Avenue, Mr. Popp said, "We're proposing a park like setting. We are restoring an acre of wetland along Lake Avenue. I don't ever recall an acre of wetland being restored in Greenwich."
Mr. Heagney and Mr. Frangione had the last words.
Mr. Frangione listed all the methods of storm water retention included in the plan, including catch basins to take surface flows from the lawn, and a large flat pervious asphalt landing area, trench drain sediment basins, coir logs, and silt fences to control silt and runoff.
Mr. Heagney said he had been asked by Wetlands who would monitor the sedimentation erosion control plans.
"We will also have an environmental expert to inspect on a weekly basis, as well as after 1" rainfall," he said.
At the end of the discussion, Town Planner Katie DeLuca asked Mr. Heagney's team to return with more analysis.
The applicant was also asked to meet with Wetlands director Pat Sesto, Ms. Savageau, and the DPW Engineer Scott Marucci.
"We'll see what we can do," Mr. Heagney replied.
The application was left open and will tentatively be an item on the March 21 P&Z agenda.
See also:  Proposed Subdivision at 500 Lake Ave Gets Another Grilling from Neighbors, Wetlands Agency
Wetlands Agency Delays Application for 3 Houses at 500 Lake Ave after Agency, Residents Question Plan
---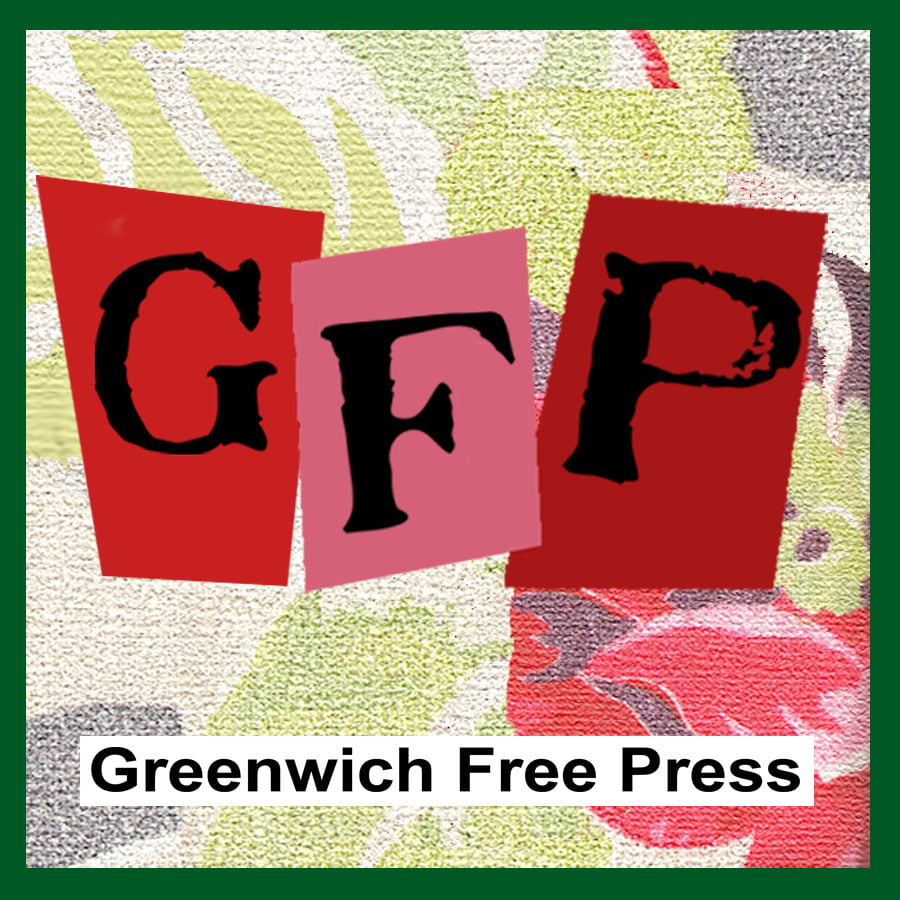 Email news tips to Greenwich Free Press editor [email protected]
Like us on Facebook
Subscribe to the daily Greenwich Free Press newsletter.