A panel of longtime Greenwich real estate professionals talked about the lasting appeal of back country living during a forum Wednesday night organized by the Round Hill Association.
The event was held at the Round Hill Community House.
The room was packed.
The panelists agreed 2019 is not shaping up to be a great year for Greenwich real estate, but neither is it for towns like Westport or New Canaan.  "No place is seeing 2019 as a good year," said panelist Mark Pruner of Berkshire Hathaway.
Given the spate of recent negative national headlines and the fact that attendees drove past the now infamous "Auction" sign on Round Hill Rd near the Merritt, the panelists acknowledged the bad press and rebutted it.
Of the auction sign, Pruner said a Wall Street Journal Article sounding alarm over the sight of an auction sign in Greenwich did a disservice to the Town.
"That auction house has a very good public relations agent, and they were able to sell a story to this reporter at the Wall Street Journal. The article made a big deal of the reserve price. A reserve price is just that: a reserve price," Pruner said. "It has nothing to do with the sales price."
Pruner said that in recent years there have been only seven auctions in Greenwich. Five were canceled. One listed for $7.2 million and sold for $4 million. The last was a court ordered auction in August 2017 for The Maples on Milbank, condos that Pruner said were overbuilt for the lot and unattractive.
"Auctions traditionally have been total failures," Pruner said. "In most cases, enough people don't show up. They really have no interest in Greenwich per se. I think it's really hurt us to have article after article. It's difficult to get positive press."
Calling the Wall Street Journal story a bogus piece of journalism, Pruner said an uninformed press feeds rumors.
But there is good news. Mr. Pruner said three young families recently moved to his back country street, which was once a destination for "weekenders."
The panelists said there are a number young buyers moving to back country, but they're looking for value.
"The largest part of the baby boom generation – their children are not there yet, they're not forming families. They're staying single longer and moving around for their jobs more than our generation did. That's the disconnect," Pruner said. "And they've maybe not earned enough to afford it yet."
Still, the benefits of back country are a lure. Panelist Carolyn Anderson, founder of Anderson Associates, said having acreage remains desirable for the health benefits of being outdoors. There is an appeal to letting a dog romp instead of taking him on leash walks. On a bigger property, it's possible to raise chickens, to garden and grow fruits and vegetables for healthy farm-to-table meals.
Also, the privacy that 2 or 4 acres affords never goes out of fashion, and New York City is just a 35 minute drive.
The panelists said families continue to be drawn to Greenwich's great schools, both public and private, and that back country has many amenities, including some new ones.
On Riversville Rd, Audubon Greenwich, with seven nature sanctuaries, and education center and nature store, has recently added a coffee shop.
Greenwich Land Trust recently received a gift of a four-acre historic property, mostly open space, from Greenwich resident Louise Mueller.
At the Griff, the Town's golf course on King Street, a new restaurant, Back Country Barbecue just opened and has a full liquor license.
A little further up King Street Augustine's Farm stand will open for the season in May.
On North Street, at Back Country Market and Café, residents can meet for coffee or grab essentials without driving downtown.
The list goes on.
Paul Pugliese of Greenwich Land Company said, "All you need to do is drive up here and realize it's one of the most beautiful places in the world and one of the most beautiful times of year."
"One thing driving me up the wall is press reports that a house that sold at discount from its original list price as a sign of weakness," Pruner said. "To me it's a sign you had a very optimistic owner with a cooperative broker.  Whatever that ratio is, it's irrelevant at the high end."
Anderson, who is also famed in Town for her annual publication, the Anderson Guide to Enjoying Greenwich, said pricing a home realistically is key.
"You may have purchased it years ago and counted on it rising, or bought at the high market," she said, adding it's important to look at recent comparable sales.
She said that at no time have buyers had so much information at their fingertips, including previous sale prices and price reductions, but that the data isn't always accurate.
"It doesn't take time to look at Zillow to know it's flawed," she said. "Often it has the wrong square footage and wrong school district. It won't help you if it's showing a deflated value."
Anderson suggested owners claim their Zillow listings and update them with correct information.
Pruner said his company has an employee working correct data on the various websites.
"If people didn't actually believe them, it would be comical how wrong they are," he said. "The charts go all over the place. Houses don't change that way."
"The saddest realization home owners have to come to, is that it just doesn't matter what you paid for your home," Anderson said, adding, "The only thing that matters is what the buyer is willing to pay in today's market."
Mr. Pugliese said sellers' expectations need to change.
"For a while we were used to double digit inflation and overseas buyers coming to work for a couple years who would buy a home and resell it and make more than they made from their entire income while they were working here," he said. "There was the anticipation that it would continue to rise. When the bubble ceased, people still remembered the high water mark. We may have to go through a period of adjustment before we get back to that point."
Pugliese said that while in the 1960s and 1970s there was flight from urban areas to suburbs, urban areas have since become more attractive. "They've been redeveloped and our time is so compressed that everyone needs to be near what they have to and don't want to drive and take more time than necessary. We've lost the skill of relaxation that makes areas like this more attractive."
The moderator Brendan DeSimone, a real estate expert who has appeared on FOX News, Good Morning America and HGTV, asked the panelists to comment about younger buyers turning away from "brown pieces" in favor of IKEA and Target, being mobile, and not having an emotional connection to accumulations of "stuff."
Anderson said she is finding historic homes are returning to favor, especially ones that have had their systems updated. Similarly she said the popularity of antiques and wall coverings are rising.
"In 2019, comfort is trending," she said. "Buyers want coziness and intimate spaces. I call it nesting," she said, adding that sellers are advised to eliminate clutter before selling. "Even the most beautifully furnished homes have too many furnishings."
Anderson said back country buyers choose the area because the love the outdoors, and sellers should "frame their views of woods and meadows."
"Consider enlarging windows or putting in French doors. Take down curtains or draperies and let the light in. Make the window the focal point."
---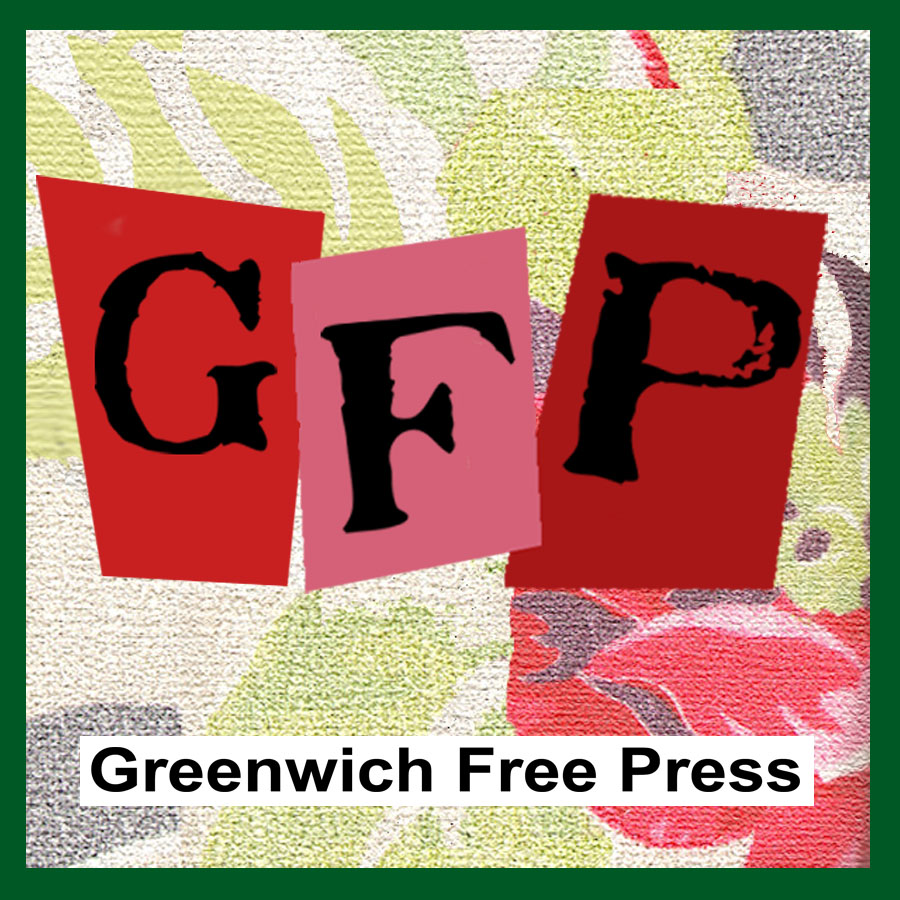 Subscribe to the daily Greenwich Free Press newsletter.
---
Also, she suggested sellers create a slide show of their home in all seasons, and featuring their pets.
She said a recent NAR study said 15% of buyers gave a high priority to having a happy and safe place for their pets to play.
Who is Buying?
The panelists said houses are selling. Westchester sellers continue to buy in Greenwich where property taxes are significantly lower.
Young families continue to move to back country for the same reasons as always: affordable taxes, great schools, privacy, and country living.
In fact, Pruner said that in Greenwich, property owners in "front country," the corridor along route 1 and Long Island Sound, will see their property taxes increase, while the back country owners will see their proportion of the tax bill lowered.
Anderson said there are still qualified buyers for back country properties. And although fewer buyers work in finance and have big bonuses to spend, they continue to make Greenwich their home, in addition to buyers who work in the technology, sports and entertainment industries.
"Our market continues to be driven by young families out of Manhattan, and people downsizing out of Westchester," Pruner said.
Planning & Zoning Regulations
Pugliese, who has been on the Architectural Review Committee for 30 years, said good regulations protect property values, but overly complex regulations or those that create uncertainty diminish property values.
He said some buyers decide against a property because they are unsure how they can modify it and don't want to spend to spend tens of thousands of dollars finding out.
Fortunately, he said that in recent years P&Z has changed regulations to make them clearer and more well defined.
"For a while we were forced to put in trussed attics, which made them unusable to exclude them FAR from total calculations," he said. "As of 2016 there were some zoning changes made so you can use your attic as long as it meets some measurement standards and it is no more than 50% of the floor below it."
Other changes had to do with grade plane. "All the walls you've noticed since 2012 – they've gotten shorter, which doesn't help if you're on a small lot, but makes the impact less than in the past."
He said the new regulations for Historic Overlay came in response to the acceleration of tear downs of historic houses.
"The idea was to create incentives to keep people from tearing down out-buildings and cottages. The one incentive you can't buy is FAR. If your house is built before 1940 and has some historical significance, determined by the Historic District Commission, you get up to a 25% FAR bonus to preserve a historic barn or cottage and not be penalized."
Prognosis?
Asked whether there was a "hangover" from the recession, Mr. Pugliese said interest rates are still quite low.
"So there's no incentive for people to act quickly. There are a lot of people looking and thinking, but they want to see positive signs in the economy an appreciation of value. As long as the values stay flat and interest rates stay low, there really isn't much incentive unless they have to move along."
"There are a couple of bright spots, but the market overall this year for sales and contracts is down significantly," Pruner said. "There is FUD – fear, uncertainty and doubt."
"People wonder what's gong to happen with the legislature," he said. "My belief is sales will go up once our legislature retires for the year."
Pruner encouraged residents to share what's great about back country on social media. He suggested using the hashtags #backcountry and #backcountryGreenwich.
"The most trusted information on the internet is information from individuals," he said.